How Social Media Employee Advocacy Applies to Regulated Industries (with Case Examples & Tactics)
Posted in :
Employee Advocacy
,
Others
on By
Disha Dinesh

Regulated industries like banking and healthcare usually advocate strict policies that restrict external communication, but that isn't the only reason why one might not expect such an industry to have a social media presence.
As social media manager of a financial institution or healthcare company, you also have to consider this question: what exactly would you post on your business page?
What do people expect a 150 year old financial institution to share on social media?
Richard Bassinder, social media and content manager at Yorkshire Building Society, one of UK's largest financial services providers with a 3 million+ large customer base, has a great answer to that question.
You go beyond the services and technical jargon, and focus on the intangible value that you can provide people.
HSBC has a social media presence that clearly speaks to its involvement in promoting customers' well-being and success.
Yorkshire Building Society primarily helps people get mortgages so they can buy homes. So, Bassinder and his team focused on the value and meaning that people attach to homes.
The company launched a social media campaign titled #aplacecalledhome and encouraged their communities on Twitter, Instagram and Facebook to post pictures that captured what 'home' meant to them.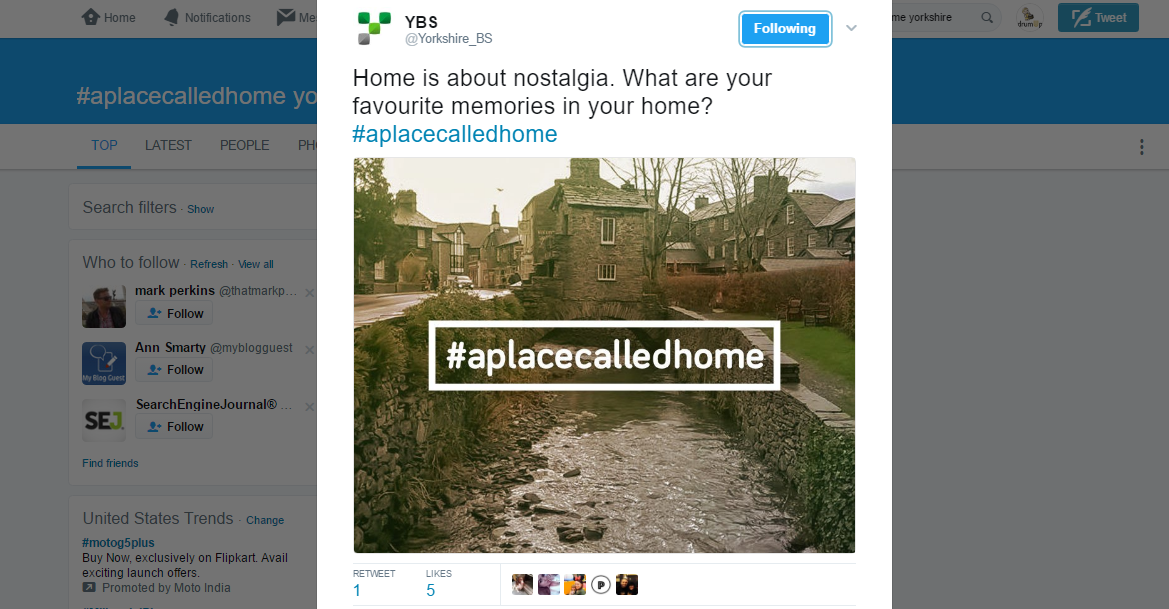 They even turned it into a contest on Pinterest, awarding the most inspiring pictures a generous sum of £1000 (Source – Forbes).
You can design a content strategy that fits within the confines of any industry, no matter how restricting the policies governing it. The only real question to ask is if social networks can help your company solve real and important problems.
A regulated industry can build trust, engagement and influence on social networks, with the right content being shared by employee advocates.
How employee advocacy can further your social media marketing goals
Irrespective of the content or pivots you create for marketing, the message is best delivered by advocates, real people, people who aren't immediately assumed to have commercial intent.
5 reasons to invest in employee advocacy
Financial institutions, healthcare and most other regulated industries trade on trust. Trust is built by identifying consumer challenges and designing products, solutions and content around them.  Your consumers need to know that you care.
Successfully translated empathy turns into trust and a relationship that you have to then nurture to convert a consumer and then increase his/her life-cycle to grow your business.
The marketing costs to support those requirements are steep, especially in regulated industries where the customer acquisition process is elaborate and demanding.  It can be hard to create that connection and build that trust as a brand.
With employees, your audience has real faces that they can connect your brand with.
With an employee advocacy program, you can lower the costs of customer acquisition and recruitment by easily scaling brand awareness, enabling thought-leadership and building trust via employee advocates.
The five benefits of investing in an employee advocacy program
Trust – According to Edelman Financial Service Trust Barometer 2016, the financial sector commands the least trust among general public. A complementary study also finds that the social media audience trusts employees over the company they work for.
Influence – The influence pyramid has inverted itself. Individuals now hold more influence over target markets than most brands.
Engagement – The right social media posts shared even by as few as 35 employees can increase engagement by 500% (Source – The SpinGo case study). An engaged employee force can outperform a disengaged one by as much as 147% in earnings per share (Source – Gallup), and a well-designed employee advocacy program can boost employee engagement.
Conversions – Leads generated via employees are 7X more likely to convert (Source – IBM).
Bottom line – 64% of the companies implementing employee advocacy credited their programs to attracting new business and 45% stated they generated new revenue streams (Source – HingeMarketing).
Goals that regulated industries can achieve via an employee advocacy program
It's easy enough to find interesting marketing solutions for your business – there's always a new app, content type, social media platform or activity to try. But will it benefit your business?
How will it affect your bottom line? The question that all marketers dread and struggle with. Building a compelling business-case to convince management or accountants can be hard.
World banking giant HSBC has over 45 million customers across 71 countries and offers retail banking and wealth management, commercial banking, global banking and a host of other services a diverse customer base.
Engaging a diverse customer base across geographies and cultures is a tough task. What could you share with them to enable that engagement?
Camila Romuld, digital and social media marketing manager at HSBC, has succeed at connecting their massive customer base via content sharing on employee networks globally.
Their employee networks helped them amplify their content marketing, and realize 5 crucial goals –
Enable relationship managers to complement operations with strategic and high-level conversations
Increase familiarity of the HSBC brand and products
Build relationships with current and potential clients
Understand how employees share content and how it affects hiring for different functions in diverse markets
Help employees build social media authority to enhance day-to-day tasks
The result? Camila coordinated the program across continents – Sydney, Singapore, Israel and the UK, and observed that the HSBC company page was rapidly gaining new followers. The engagement with posts and number of people applying for positions at HSBC also increased.
She's now focusing on expanding to New York and the US offices.
Relationship managers were succeeding at building the company's networks at a much faster rate.
Content being shared by employees increased from 1600 pieces to over 5000 pieces. The company also saw an media equivalent value of $25,000 (considering cost per engagement at $3) with only 20% of their licences allocated.
At DrumUp, we have seen 1.8M impressions and $9-10,000 equivalent advertising value generated out of 100 participating employees at a B2C company, and 1.4M impressions and $21-31,000 equivalent advertising value at a B2B company.
The 5 essential elements of content shared by employees.
To appeal to their diverse audience-base, HSBC focused their content strategy broadly on enabling growth, economic prosperity and business success.
They shared a mix of HSBC created content, and curated content related to business, marketing, HR and corporate to engage employees from different departments and help them exhibit their competency and knowledge of important industry happenings.
DrumUp's employee advocacy platform lets the admin curate content based on keywords from top sources in your industry and attach RSS feeds for automatic sharing with employees.
When planning your content, consider these elements.
Ideally, your content should relate to employees' professional lives in some manner.
You should strive to create an environment where employees want to share, of their own accord. You could also offer them the opportunity to get involved in content creation, so they are more driven to share and that authenticity comes off when they do.
On DrumUp's employee advocacy platform, your employees can "suggest content" and edit post text before scheduling/sharing it with their network.
Regulated industries generally have issues with compliance and prefer that their employees aren't allowed too much freedom in what they disclose on social networks.
In such a scenario, a carefully reviewed set of guidelines for employee advocates can help.
Gallup has found that customers want banks to better their financial well-being, and not just handle their money.
If you are a financial institution, you can share actionable articles written by experts about wealth management, personal banking and investments that your audience will appreciate.
On DrumUp's employee advocacy platform, you can automate content discovery from specific RSS feeds that you know and trust.
HSBC also shared posts produced by Bloomberg, the Wall Street Journal and the Economist with their employees.
Since you are asking employees to share on their personal social media profiles, your content has to be appealing to them.
Industry content, achievements of colleagues and even simple, cause-based content are great ideas for what you can share with employees.
It is a good idea to test the links you want to share before you distribute them to employees.
On DrumUp's employee advocacy platform, you can identify content that employees find appealing by accessing employees share numbers per post on the platform's analytics.
Design your social media content strategy to include what you think will resonate best with your audience.
Everything you share should tie-back to one of the goals we identified in the first section.Since you are targeting multiple groups (prospect customers – businesses and individuals, employees and influencers), it is a good idea to go over the list of goals in your mind to find alignments before you share them with your employees.
Working across departments – marketing, sales and human resources
Employee advocacy can benefit marketing, sales and HR, and each of those departments have separate and independent goals and content. You will experience a divide in the tactical sense behind content being shared by those departments.
1. Marketing
The focus for marketing in employee advocacy is to grow brand awareness and familiarity. To enable that goal, you have to share content that resonates with employees and convinces them that they work for a market-leading company.
Content to share – Brand content, content created by executives or employees, and informational or newsworthy content from external, high-authority websites that adds to your credibility as an industry authority.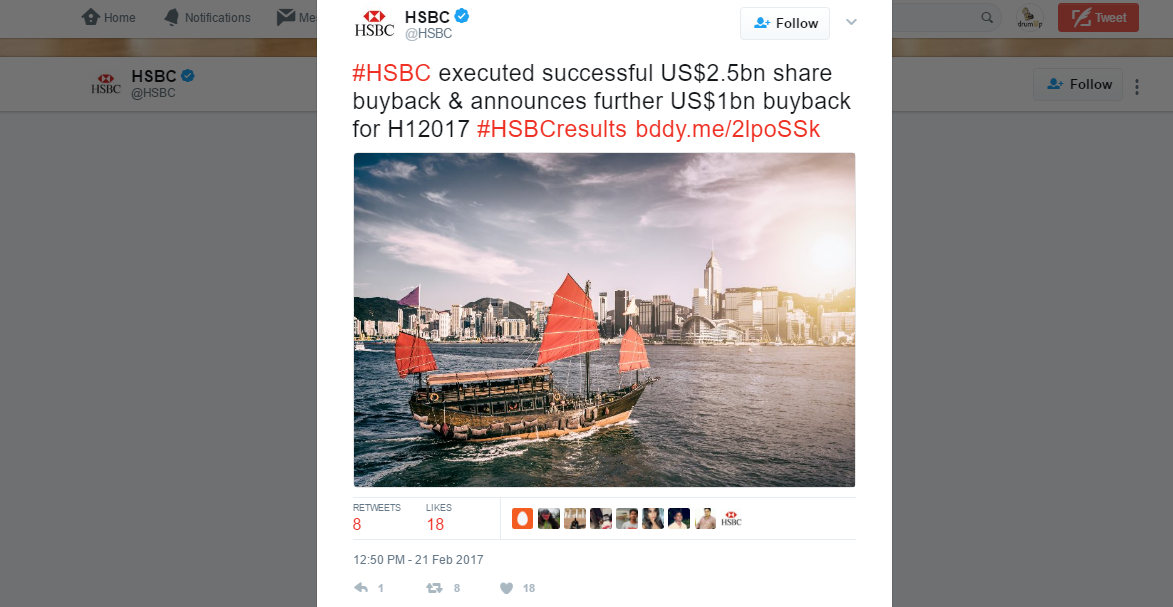 2. Sales
The goal for your sales department is to develop client-facing employees and sales personnel so they can accelerate lead generation.
You can do this by combining sales copy with non-promotional and engagement promoting content to strengthen new relationships and turn them into potential customers.
Content to share – Content that addresses concerns or barriers that might be preventing your prospects from taking the plunge. This should ideally be mixed in with neutral and useful tips, ideas and other resources.
3. Human Resources
HR employee advocacy goals can be to lower cost of recruitment, reduce the applicant to hire conversion time and increase overall employee engagement.
You can do this by using employee networks to establish a great employer brand on social, so prospect employees are easier to connect with and convert when positions need to be filled.
Content to share –Employee stories, workplace fun and culture, activities, job openings and event information.
How to deal with compliance issues
Many regulated companies have used compliance as an excuse to ignore or limit their digital and content marketing.
That isn't a viable discourse anymore, considering that social is past its prime and isn't an option anymore. Ignoring social media could limit your brand penetration and revenue generation.
Even BPV Capital Management, a financial services firm bound by strict restrictions for advertising and publishing, has found a workaround that allows them to proceed without hindrance.
Then president Jeremy Floyd and team restructured their organization, strategy and how they regarded content to enable that change.
They built an efficient management and approval structure that included an attorney who could review content in under an hour.
They restructured their workflow to facilitate smoother and more efficient interdepartmental interaction and collaboration.
The content team increased focus on data and numbers for feedback and strategy making.
The company created a budget for studio facilities to produce powerful audio and video content.
They also hired younger people in-tune with the digital environment to create, monitor and analyze their content.
(Story source: Mark Schaefer)
4 key factors that will decide how your employee advocacy program performs
As Camila at HSBC explains, implementing an employee advocacy program in a regulated industry has plenty of challenges – legal compliance and risk, convincing management to get on board and managing the program successfully across countries and cultures.
That hard sales pitch becomes easier only when you have something to show management. "It's never easy", says Camila, and to see great results is a great reward for the challenges you have to face.
For an employee advocacy program to succeed, you need the critical combination of culture, content, organization and compliance support on your side.
Culture is a huge factor. As BPV Capital Management realized, you need leadership with foresight, ready to embrace changes and to identify new ways to communicate and motivate large networks of employee advocates.
If your company is yet to be introduced to a socially enabled environment, your first move may not be diving into the process but educating your executives and leaders instead.
If you can't get their full support, you can't expect to be successful with the program.
BPV configured content ignition into their employee advocacy strategy. They realized that content that isn't seen and shared is without value. Numbers and data as feedback should be an important part of your strategy.
It is also important to align content being shared to employees' interests in addition to your target group's interests.
The result can leave you with a humanized presence that impacts your target groups longer.
Legal issues shouldn't stop you from embracing the possibilities that content marketing creates for you. Support from the legal department is a necessity. By including them in your content approval loop, you can overcome the compliance hurdle and your fear of content marketing.
BPV used interactive spreadsheets that marketing and legal had access to, so the content production – approval process was sped up.
The key is putting resources in place where required. Don't limit yourself to your current organization for the fear of changing too much or justifying new resources.
BPV created a new loop and included lawyers in the content marketing process – an unconventional approach that they invented that worked very well for them.
Camila at HSBC wished that they had hired a social media lead for each geography before they initiated the process, because it was tough to get New York, Sydney and London on a call at the same time.
Employee advocacy can help you earn trust and win more market share by amplifying strategic content via employee networks. Many regulated industries are yet to embrace this possibility and take advantage of the perks of building a powerful social media presence. Until then, the grounds are clear for you to claim.