Employees are the Secret to Content Marketing Success – Learn to Get them Involved
Posted in :
Employee Advocacy
,
Small Business Tips
on By
Ashwini Pai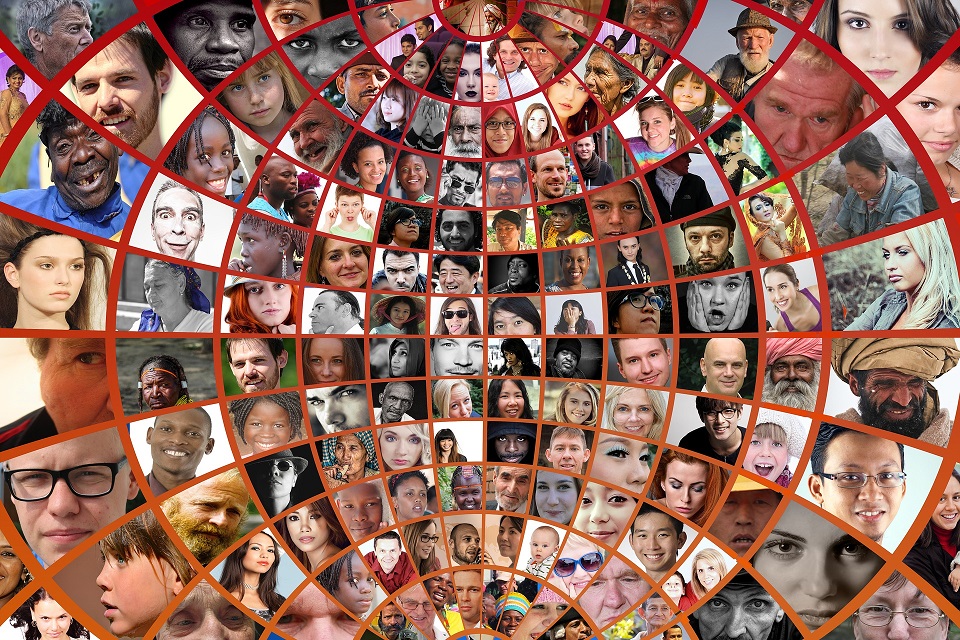 Content creation and marketing is not the sole domain of marketers. Your employees – who're aware of your customers needs and challenges – are a vital source of knowledge you can tap into. How can you motivate them to be willing stakeholders in your branding efforts?
Start by sharing your content marketing vision and efforts
Beyond what they view on the company blog and social media pages, employees seldom have a clear idea about your content goals and strategies. Before you can solicit their opinions or assistance, inform them about the 'what', 'why' and 'how' of your content marketing plan.
Take questions from them, explain the scope and direction of your current campaign. Also give them time to advance their suggestions and pose queries. Set a deadline within which all employees must be on board with what you wish to achieve with your content marketing initiatives.
Get buy-in with incentives
Not all employees may share your enthusiasm for participating in brand-building through content creation and promotion. Drum up interest and excitement with an employee advocacy platform that rewards employees for their contribution.
The platform must be easy to use and allow employees to share your blog posts or social media content quickly. Even those who don't have content ideas can still participate in sharing company news, announcements and thought leadership on their social media pages without any issues. An advocacy program linked to financial incentives can encourage competition and galvanize your staff to give their best shot at winning. Of course, you must market the program to your employees effectively and give away compelling incentives!
One suggestion is to promote different incentives every month to retain the freshness and appeal of the advocacy program. For instance, if you start with cash or gift cards, you can offer merchandise or travel incentives during the other months/cycle.
Structure mini-teams and let them decide the story they wish to tell
Some employees may already have tips, advice or personal commentary that your customers will find useful. Have an informal brainstorming session where one member of the marketing team explains how employees can contribute to the editorial calendar.
Give employees the opportunity to collaborate on content projects. For instance, a mini-team of two customer support employees can combine their own experiences and solutions into a long-form post. Should an employee prefer not to work jointly but be a solo contributor, allow him/her the chance.
To avoid confusions or misgivings about 'who gets to do what', your marketing team must make the following points abundantly clear:
Provide a list of themes or topics that need to be targeted first. This way, you won't have to repeat ideas, instead, create a nice, differentiated mix of content with a clear purpose and direction.
Once you've set the ball rolling on employee contributions, allocate a weekly or bi-weekly meeting reviewing status, next steps, and inputs/requests from the core content creation team. It is important that everyone is on the same page with what the branded content or a particular campaign is trying to achieve.
Differing points of view are good – they ultimately result in novel, creative solutions. While marketers are in control, employees need to be heard, appreciated and convinced.
Whoever contributes or writes gets a mention/byline
There's nothing more satisfying than seeing your name appear in an article or your byline under an infographic or post. By recognizing their contribution and reinforcing their expertise and value, you will be helping employees further their personal brand.
Connect employees' personal blogs
Another personal brand-building strategy that your employees may welcome is the opportunity to link their personal blogs/websites with the business website/blog. Invite links but avoid hard selling the strategy as some individuals may choose to keep their personal musings and affiliations separate from their business activities. You don't want them to feel obligated to link to your digital marketing assets every time they pen a blog or express creatively through any digital medium.
Let employees do what they're comfortable doing
Do some employees wish to create the graphics for your textual content? Is there someone who loves to edit and refine photos? Can you identify an individual who has an active, engaging Twitter account and a thousand or more Twitter followers? Are there any video bloggers in your midst?
Encourage employees to showcase their skills and passions in return for recognition, rewards or just the joy of creating quality content that goes viral, elicits positive comments or directly results in sales.
Involving you employees in your content marketing efforts also opens up opportunities to create brand advocates out of them. The video blogger can create 'how-to' videos demonstrating a real-world application of your product or service. Maybe record interviews or video testimonials of a few of your repeat customers? It will lend more authenticity to your brand.
Get their help in identifying content for re-sharing or updating
Previously created content may serve as reference for a new, trending topic that your content marketers can capitalize on. A post from six months ago may be apt for updating with new developments and sharing with Facebook fans. Or the most important points from 3-5 blog posts can be compiled into a listicle that new customers can use as a check-list.
Who better than your employees to analyze existing content and explore ways of re-using it, especially if it has been widely shared previously or provides important value in the current climate? By considering employees' feedback and judgment on brand content, you can escape the myopic view that often results in information being concentrated in too few hands, and help you explore topics from various angles.
Share the results of your overall content marketing efforts
Let employees know how their contributions have shaped up your content marketing plans and campaigns. If you're using a social media analytics tool, share engagement metrics (shares, comments, replies) and changes in the number of fans or followers. Also share other positive results and outcomes of content marketing, such as the increase in leads and/or sales, or positive reviews/ratings of your product. This will highlight the value of their efforts and drive them to sustain the momentum of their brand-building efforts.
Image credit : Pixabay