The Ultimate List of Photo Editor and Graphic Design Apps
Posted in :
Content Marketing
,
Small Business Tips
,
Social Media Marketing Resources
,
Social Media Tips
on By
Disha Dinesh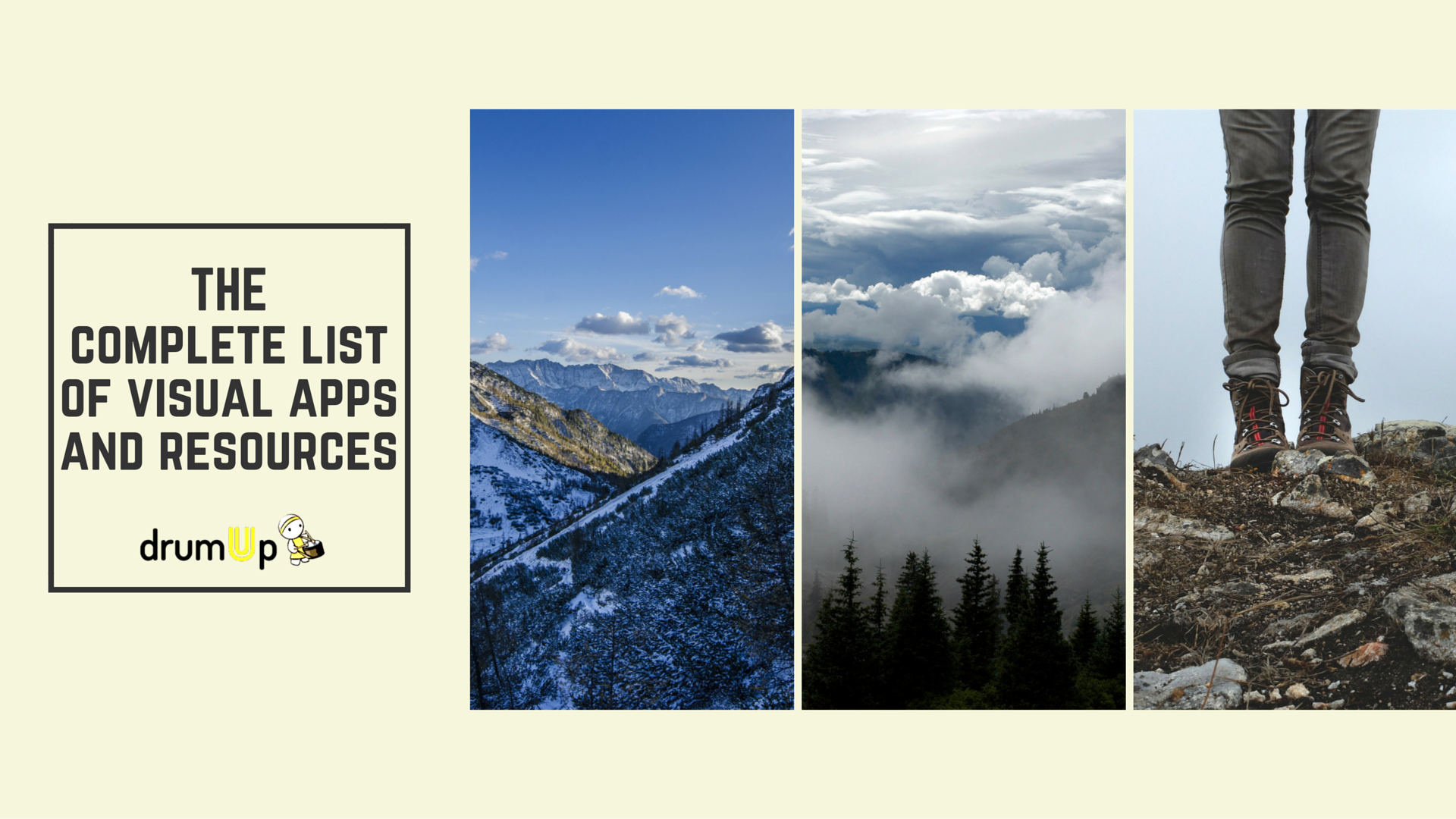 In the last few years, the importance of visual content on social media has shot to prominence. If you're a social media marketer who actively follows industry trends, you've definitely read your share of articles on how visual elements strongly impact your readers.
The articles penned down on the visual theme are plenty, and so are the photo editors and graphic design apps available to help you create visual content.
Before we begin 
When combined with a powerful social media management tool like DrumUp, these apps can greatly impact your social media and content marketing efforts (FYI, one of DrumUp's latest features also lets you add Emojis and Gifs in addition to images, and we also recently added a graphic design tool within the app).
You can use DrumUp's graphic design tool to put together social media graphics by making simple changes to stock images, such as adding objects and quotes.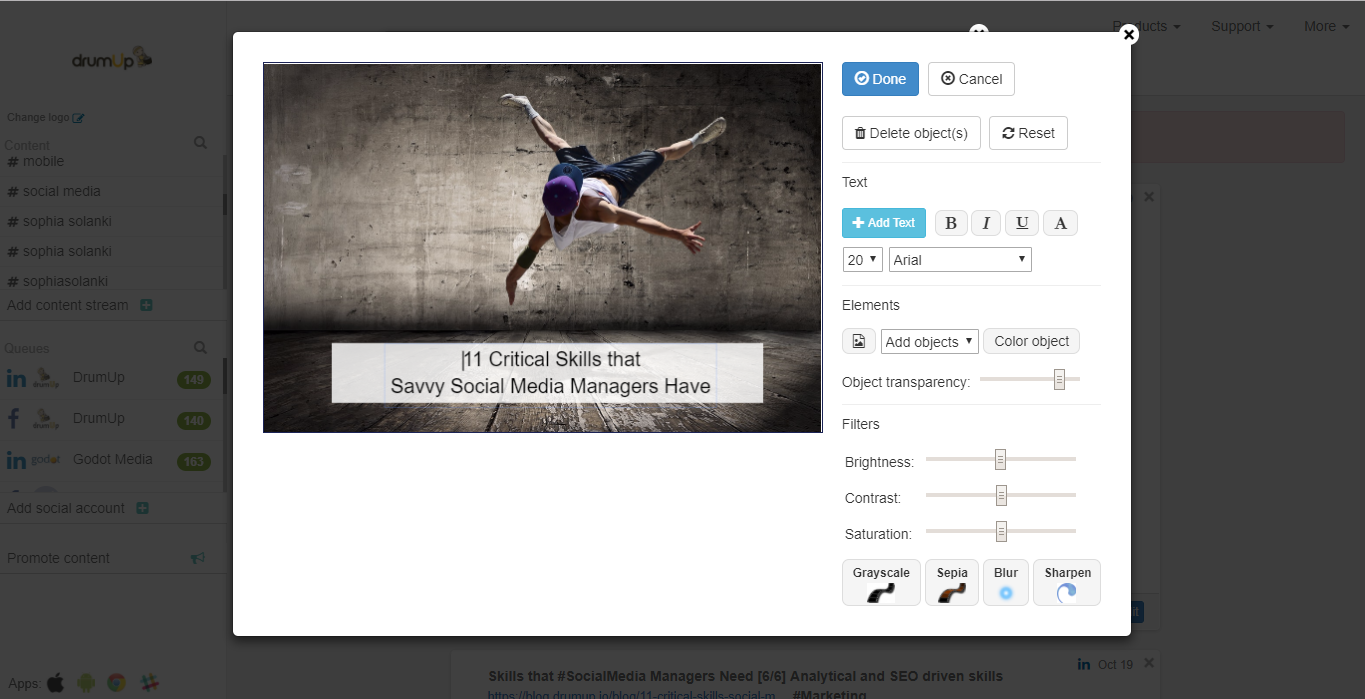 To help you choose which one best suits you current needs, I've decided to create a complete list of visual tools for all purposes (image editing, colors, fonts and video).
Note: The list will be updated every two months to include more tools. If you use a tool that belongs on this list, please comment on this post and I'll add it to the post after reviewing the tool.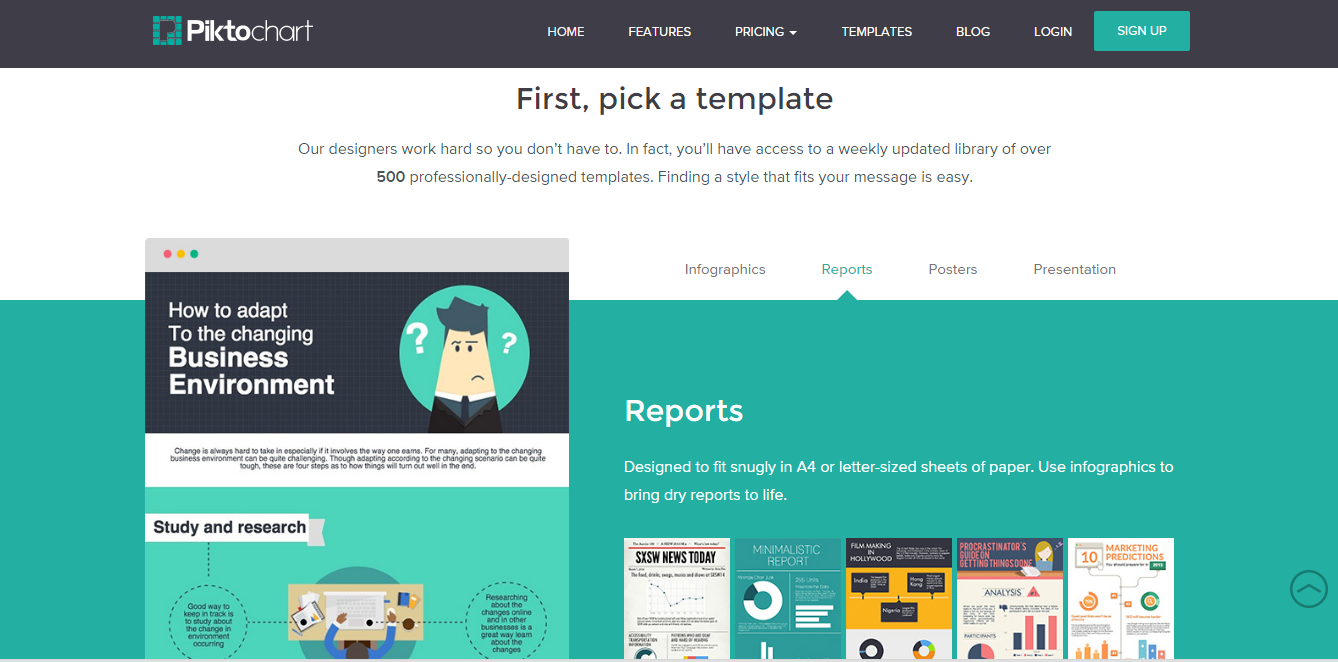 Infographics are becoming more popular than ever. You don't just see them on blogs anymore, now they're also being widely shared on social media and have even found their way into eBooks and videos. Piktochart is a graphic design software that helps you create inforgraphics, posters, presentations and reports. This is yet another app that functions on the drag and drop mechanism making it just as easy to use as Canva. Additionally, this app also offers icons, images, graphics and charts that you can use  as part of your image.
I like to use Piktochart to create infographics, but you can also use it to create slides that support data and express more. To create an infographic with Piktochart, you begin by choosing a template.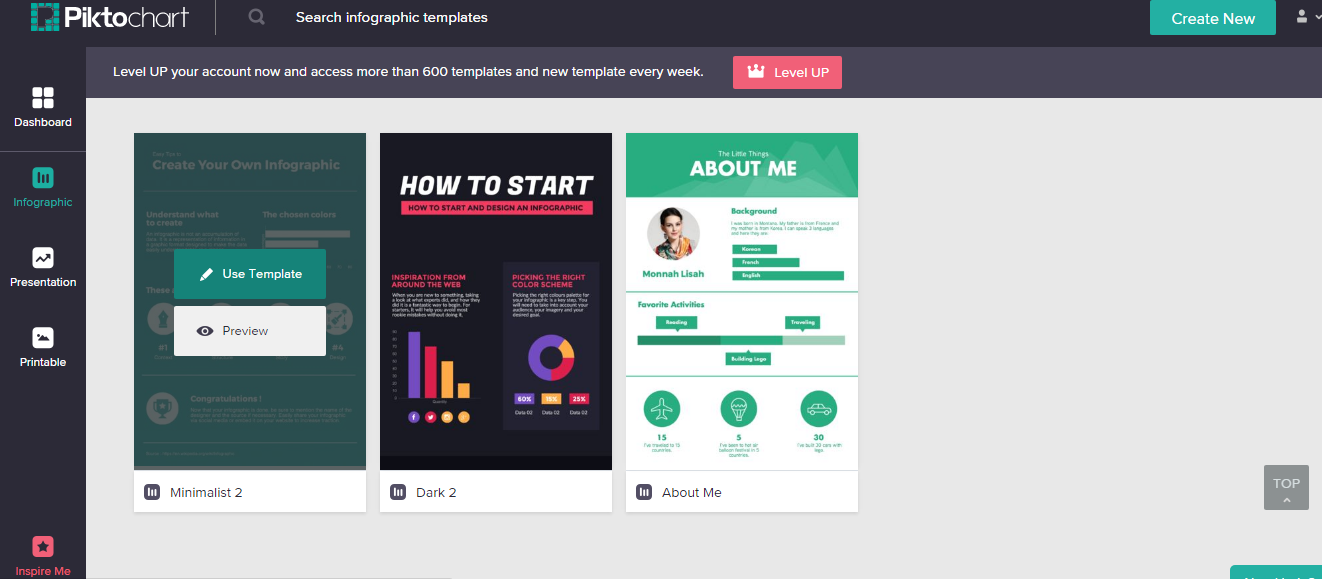 Although there aren't many free templates to choose from, you can always create an infographic from scratch, using the tool's range of icons, graphs and maps.
Next, you edit the template to add your data and icons that match your content. You can add just about any type of graph on your infographic by choosing a type of graph and using the tool's spreadsheet to insert your data. You can also customize colors of each represented data set and add your text to support the graph.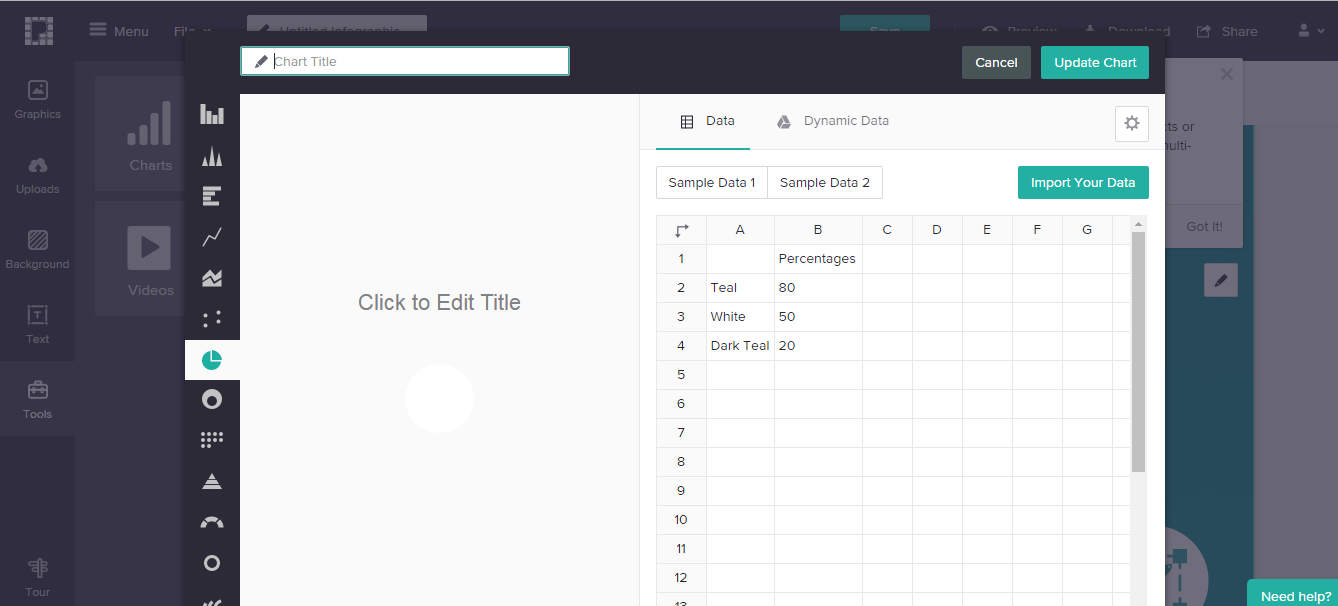 If you are representing locations or demographics on your infographic, Piktochart helps you do it by choosing from maps available in-app.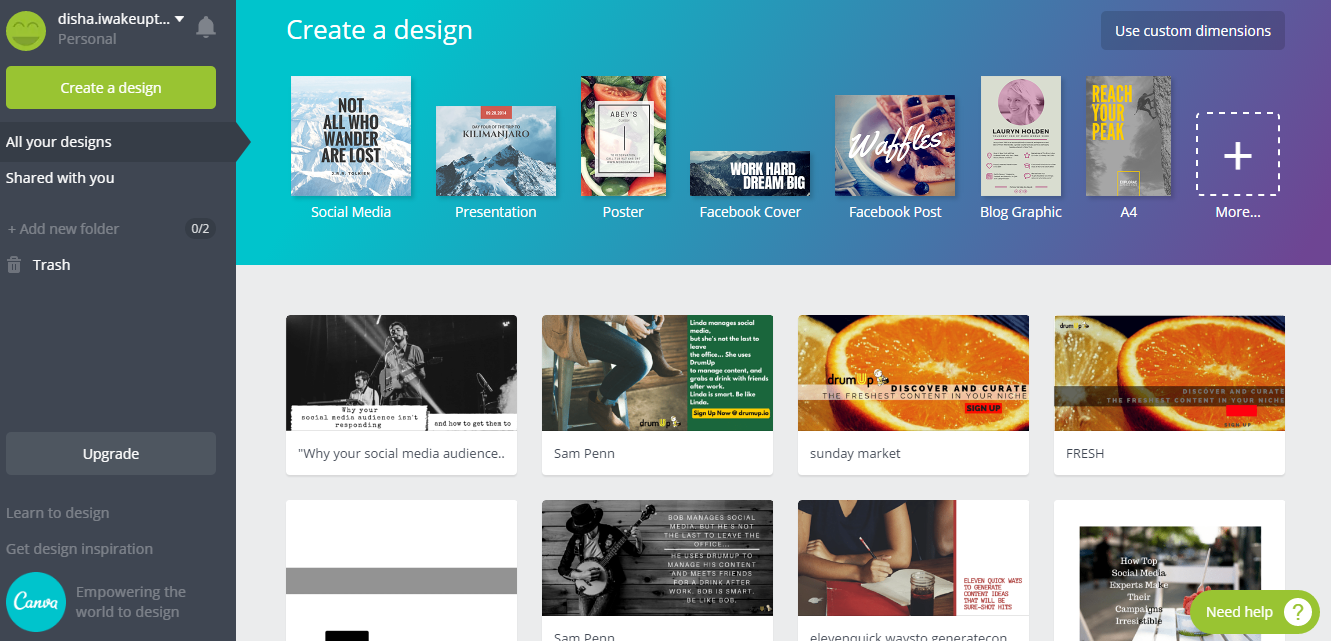 Canva's drag and drop feature makes it one of the simplest visual editors to use. You could simply pick a template and add/remove elements, change colors, text and contrasts with a few clicks. The best part about this graphic design app is how you never have to worry about getting your social media aspect ratios wrong. The app prompts you to choose a 'design type' before you reach the editor. Design types include social media, presentation, poster, Facebook and Twitter posts, blog graphics, covers and a host of other types.
I've used Canva to create blog covers, social media posts and eBook covers. You can also use it for a host of other purposes by choosing the right Canvas size from your dashboard. Note that the tool also lets you work with custom sized canvases, making it easy to optimize your images for any website.
What I like about creating eBook covers on Canva, is that you have a large selection of templates to choose from, making conceptualization an easy process.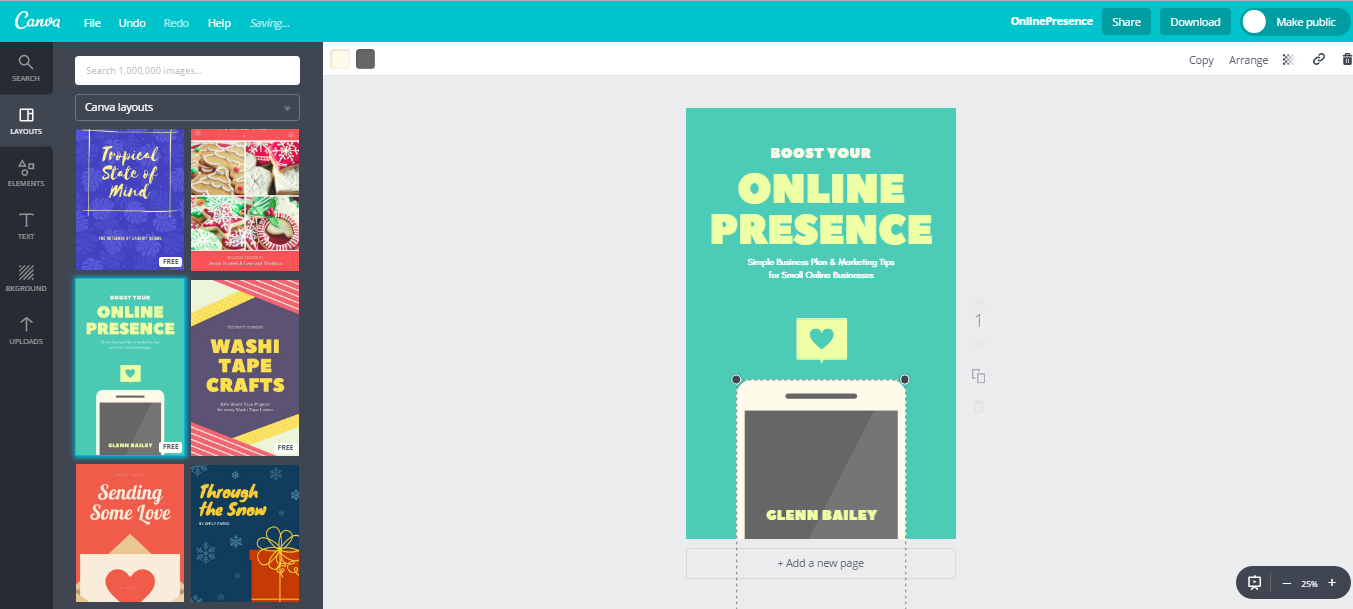 You don't even have to commit to a template, because if you like the background color, you can always switch the image for one more relevant to what your book is about. For instance, the image of the smartphone above could be switched for a screenshot of a social media site if your book is focused on social media marketing. Customizing deigns is easy on Canva.
Another great takeaway is the design community that you can access in-app. The community is full of ideas that you can apply to your design case and improve the product. You can access the design community by clicking on 'Get design inspiration' on the bottom-left of your dashboard.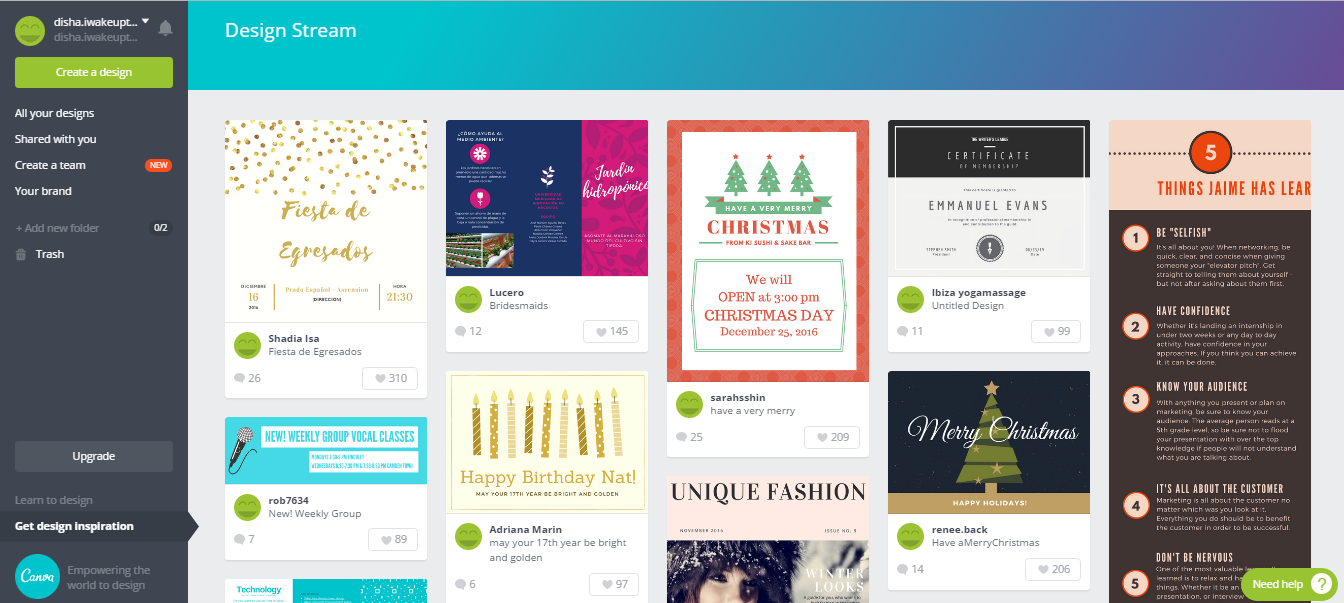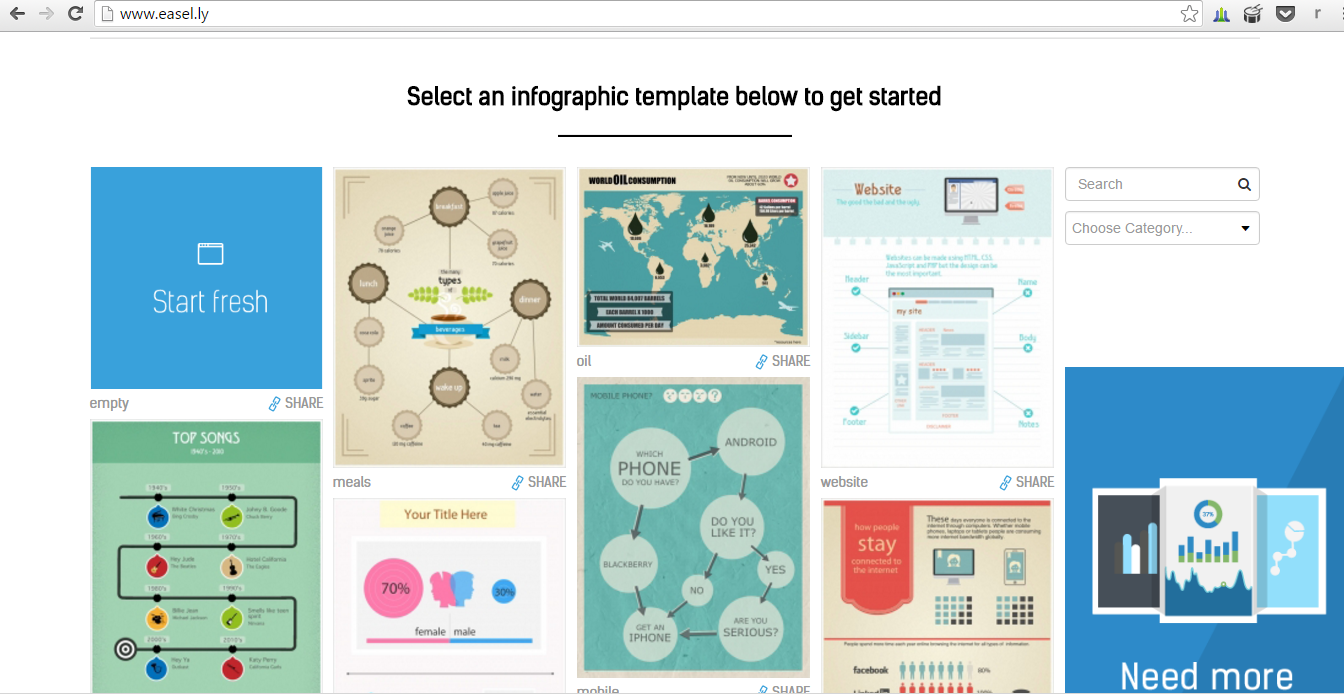 This photo editor app couldn't be more app-tly named! Easel.ly is yet another option if you're looking to create infographics. Converting statistical data into visual content is simple using this app. Again, you begin by selecting the template that you want to work with. The search bar helps you find the right template.
After you have your template, the app allows you to alter any element on it. You could customize the title, font and size and play with the opacity and positioning of different elements. If you're creating a repetitive pattern of some sort, you could also 'clone' elements to quickly replicate them.
Easel.ly has a lot of quirky templates that you can use for unique appearing images.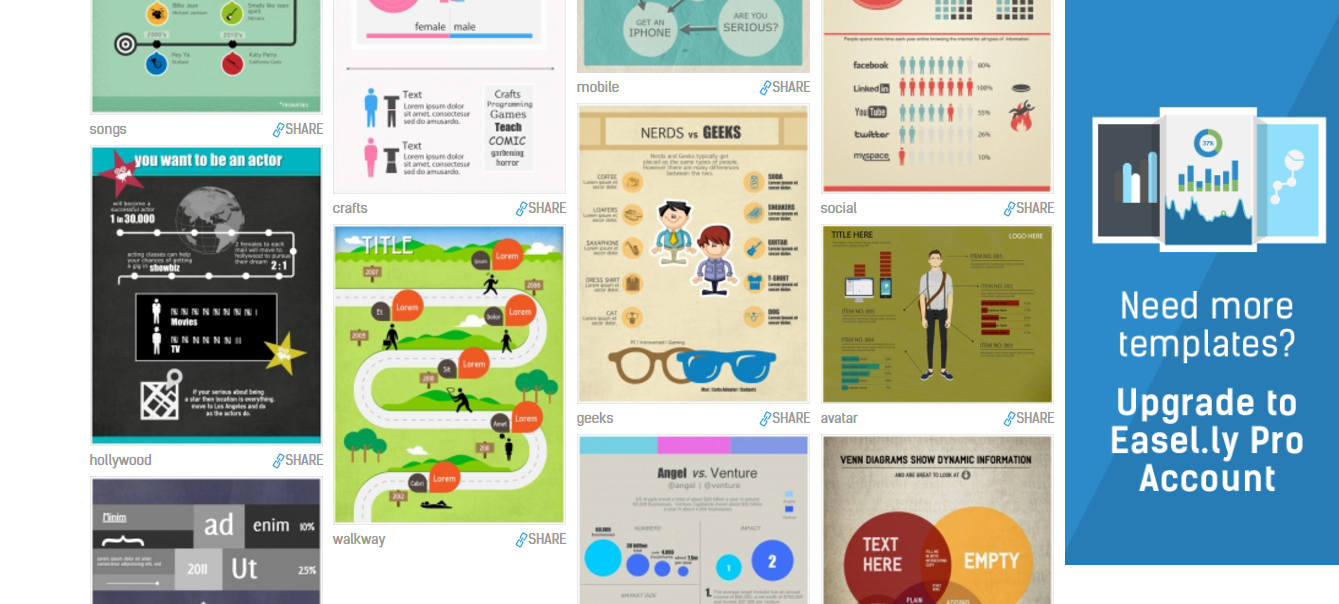 The free version of the tool lets you choose between four basic graph types – bar, column, line and radar. You can also choose from a bunch of great objects or icons that typically appear on infographics to place on yours.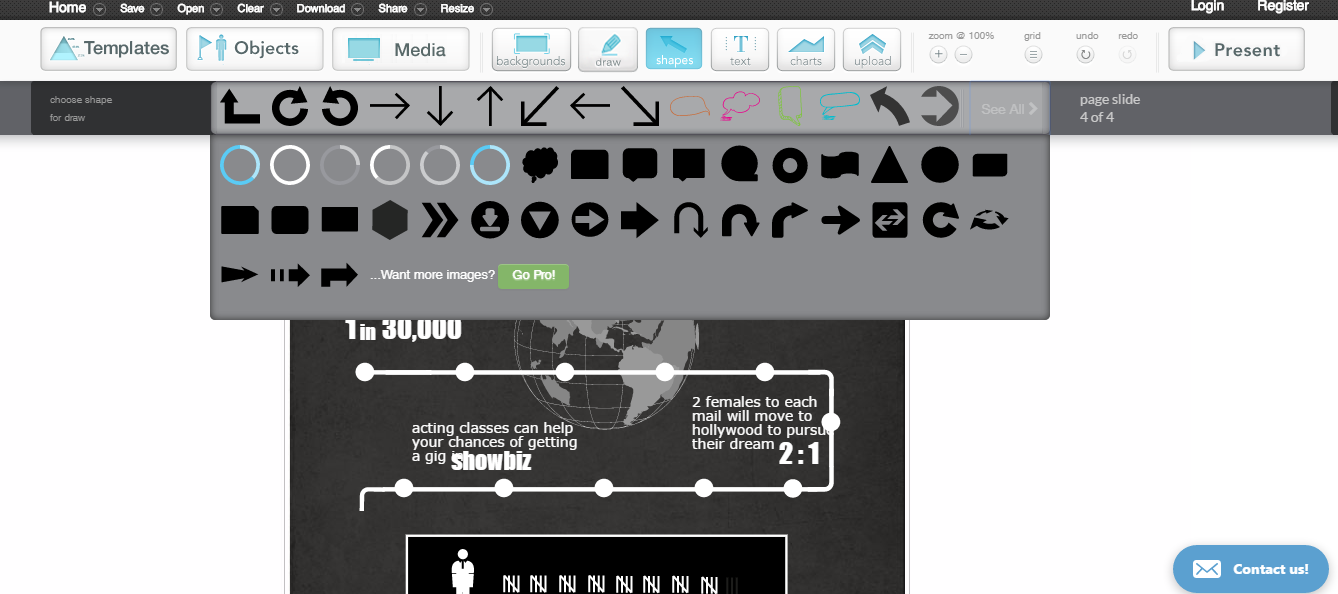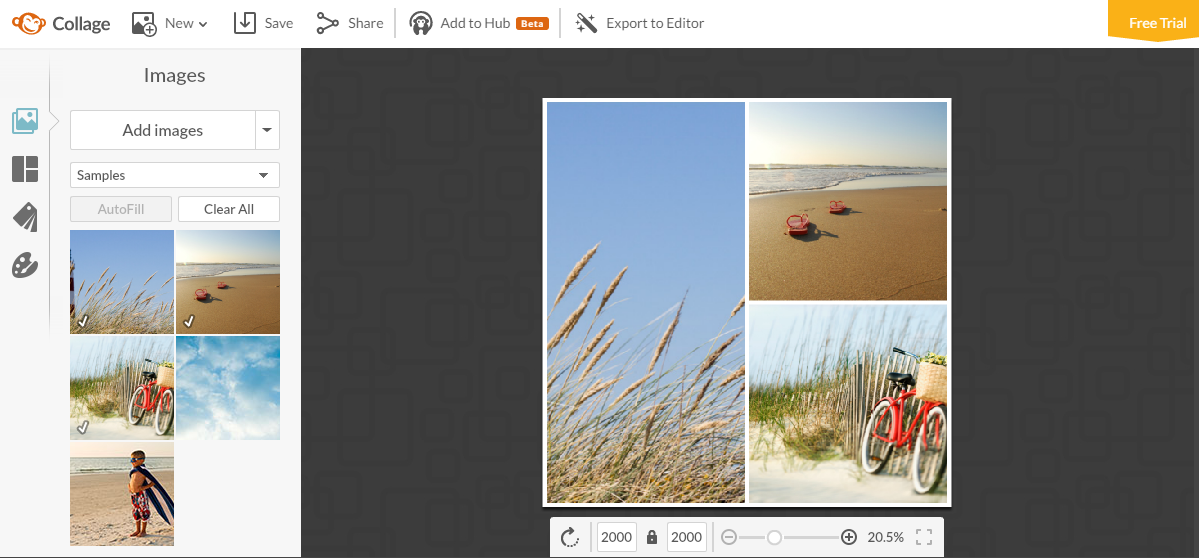 Sometimes, a single image isn't sufficient to create the effect you want it to, so you collate a bunch of them and publish them as collages. PicMonkey is a  great graphic design software for creating collages, and you don't just get to create them for your social media posts but also for your Facebook and Twitter covers! The layouts available for collages are very interesting – there are squares along the borders, squares and rectangles mixed and different orientations for you to choose from.
If you want to put together a collage quickly, PicMonkey is the software to do it on.


Apart from collages, PicMonkey also has a sizable collection of fonts and backgrounds for image editing.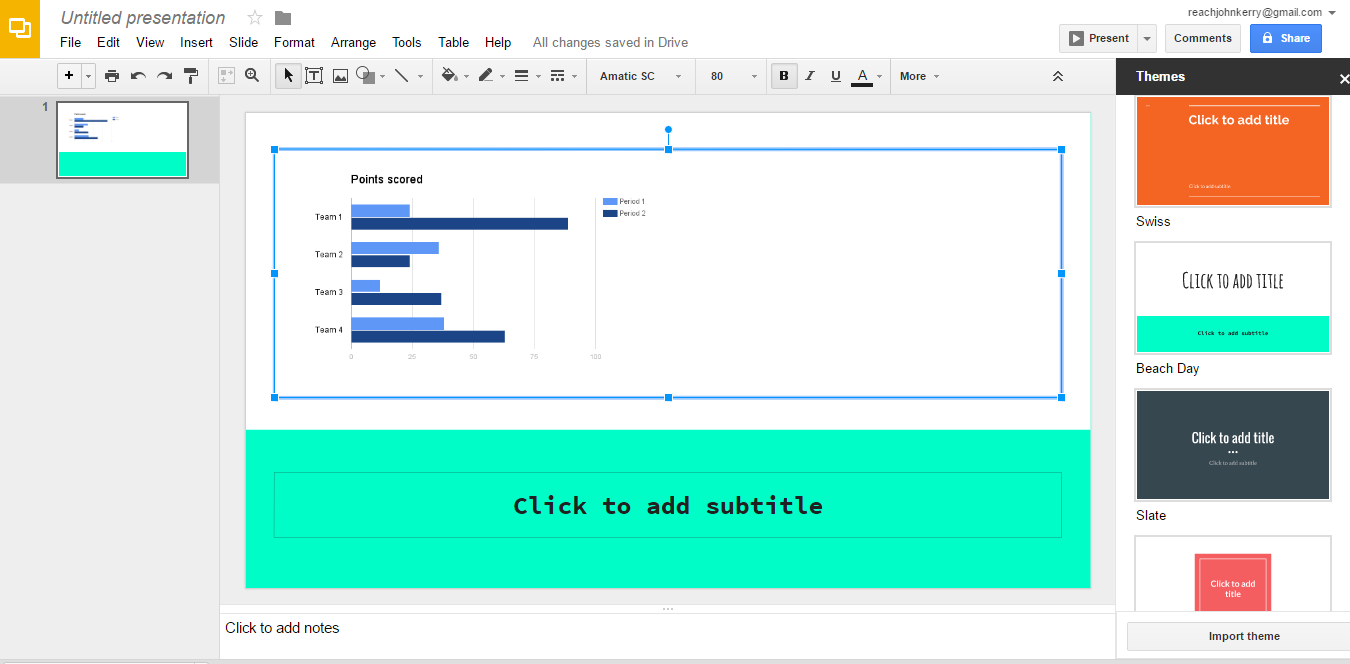 Google Docs hosts a ton of free fonts and images that you could use as part of your documents or slide. Google Drawing lets you create and edit drawings as per your requirement. If you have data that you want converted into graphs or charts, Google Slides is extremely useful.
You could import data right from your sheets and choose between bar, pie, line or column charts for your desired results. The app also lets you create shapes, play with colors and fonts against backdrops that you could either pick from the app or from your files to create engaging visuals.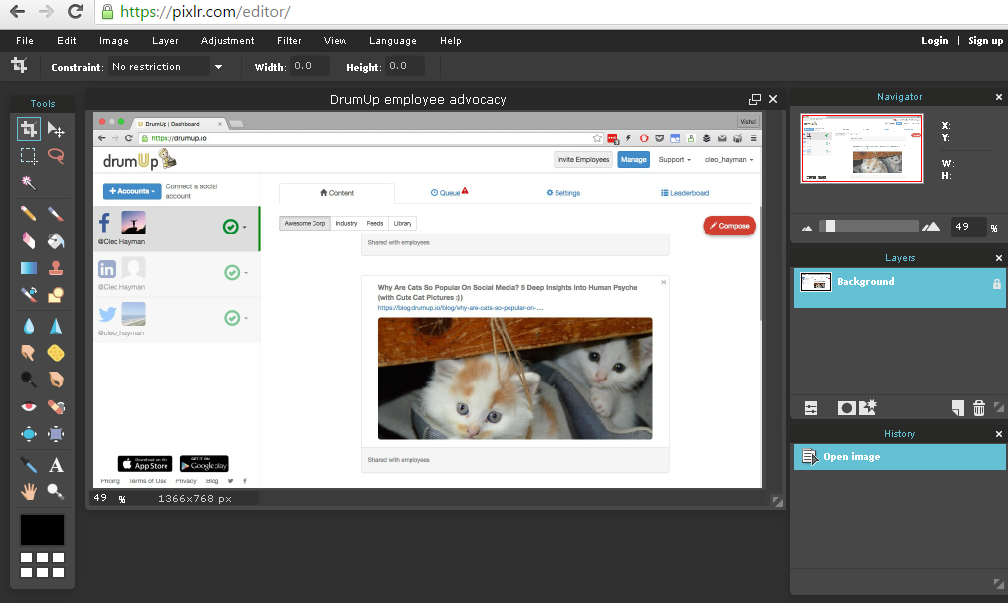 Pixlr is a nifty mix of four image editing software (Pixlr Editor, Express, o-Matic and Touch Up). Pixlr Editor features the basic editing options that you require for improvement of an old image or creation of a new one. Pixlr o-Matic provides you with image filters for effects and is best used for Instagram.
Pixlr Express is whacky and fun, it allows you to create doodles, and add funky stickers and text to your backdrops, perfect for casual social media posts. Another fun feature is Express's collages. If you have images that you want to convert into a quick collage, Pixlr Express is the app you should use.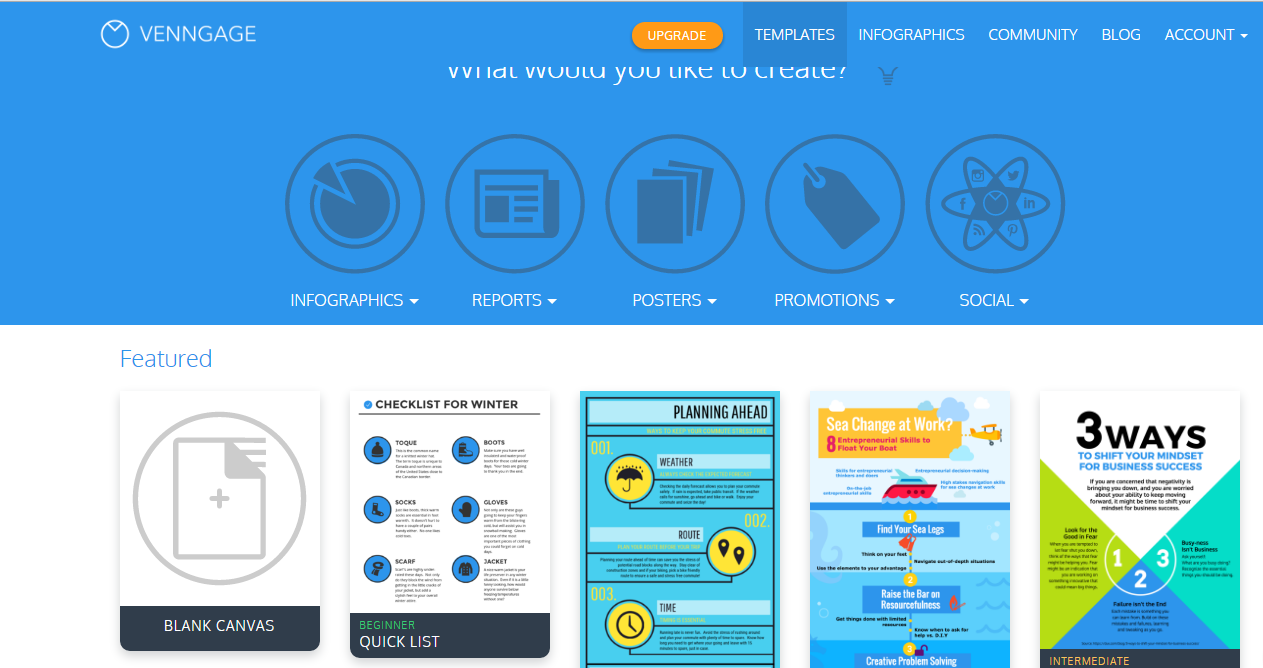 Like Piktochart, this graphic design app lets you turn pre-designed templates into professional looking infographics and images. However, Venngage raises the bar by allowing you to track the images that you create as part of its social media analytics module.
Additionally, this app also stocks a wide range of icons, charts and maps for you to add to your infographics. The chart formats available are many. You could represent your data as line charts, smooth line charts, area line charts, pie charts, bar charts, bubble charts or even scatter plot charts.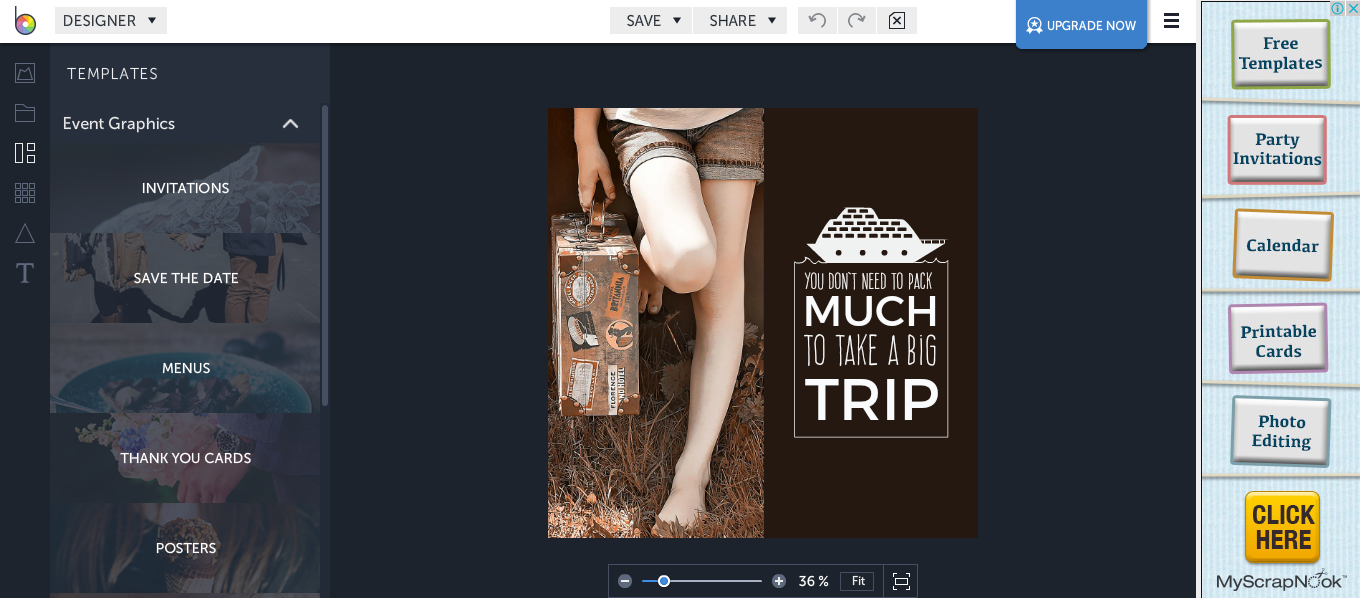 BeFunky again is a combination of three unique and useful photo editing software (BeFunky Photo Editor, Collage Maker and Designer).
The Photo Editor allows you to work with layers and overlays. It lets you add frames, effects and text, and also stocks textures, and has an interesting feature called 'artsy' that lets you cartoonize images and make them appear like paintings (among other effects).
The Collage maker has patterns, graphics and text for you to work with and lets you convert the images you create into greeting cards.
The Designer has templates for brochures, posters, menus and greeting cards.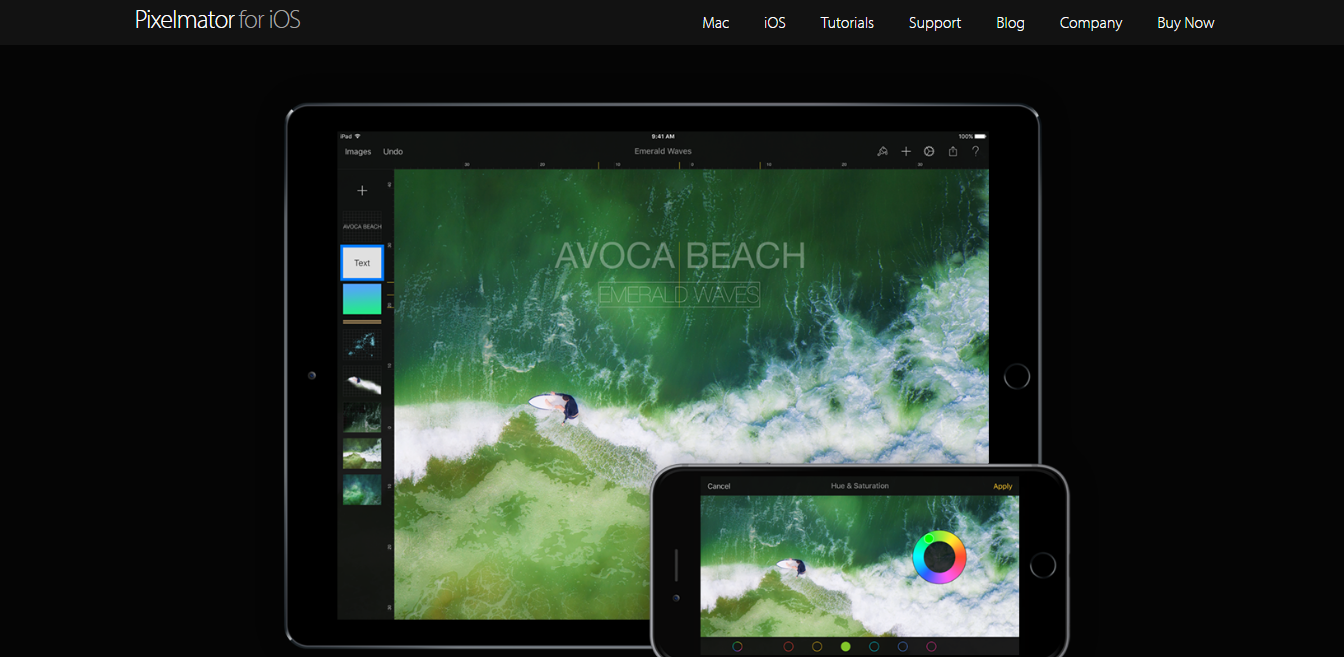 Pixel Mator is a complete image editing software exclusively for Mac and iOS users. It allows you to enhance images, sketch and draw shapes, add shapes and text to the image you want to work with.
The app also features the move option that lets you rotate, reorient or distort the entire image, a specific layer or an element on the image.
If you're working on images that require subtle attention, this tool is for you. It further lets you select (Magnetic selection) portions of your image to make changes to.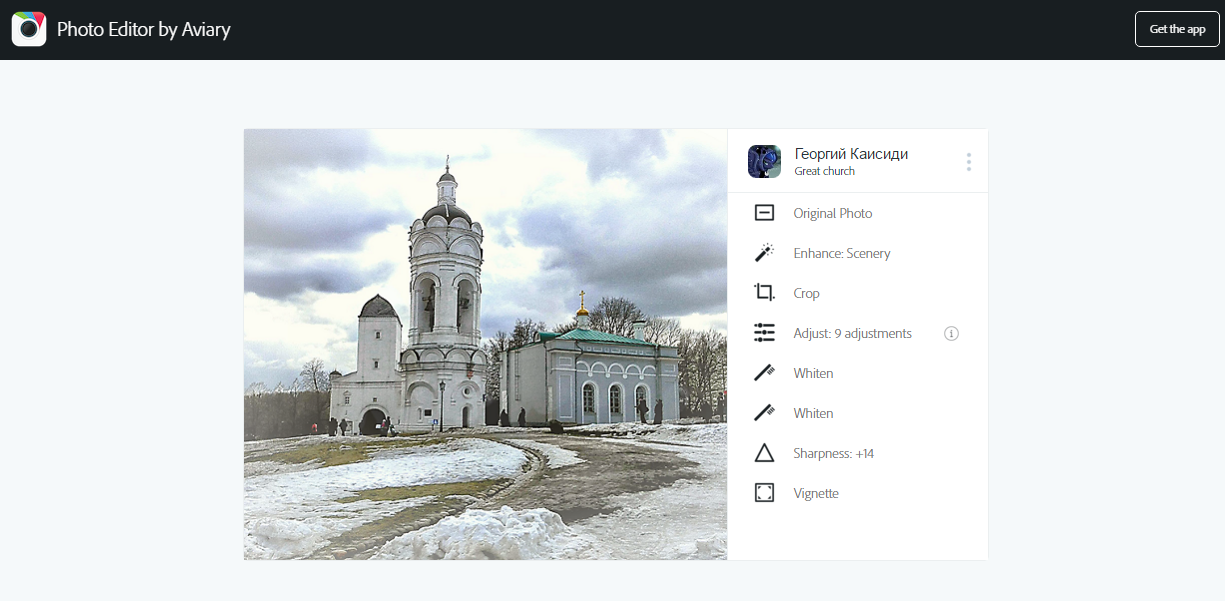 Adobe's Aviary is a standard photo editing software that lets you take and edit photos. The app has overlays, stickers and filters (effects) that you can add to change the appearance of your photos. You can also enhance, sharpen and change contrasts of the photos that you're working with.
Additional features are whitening, red-eye and blemish removal which makes the app excellent for enhancing photographs for social media usage. The best feature of this app though is the curated photographs section where you can view how each filter or edit changes an image, giving you an idea of what you can do with yours.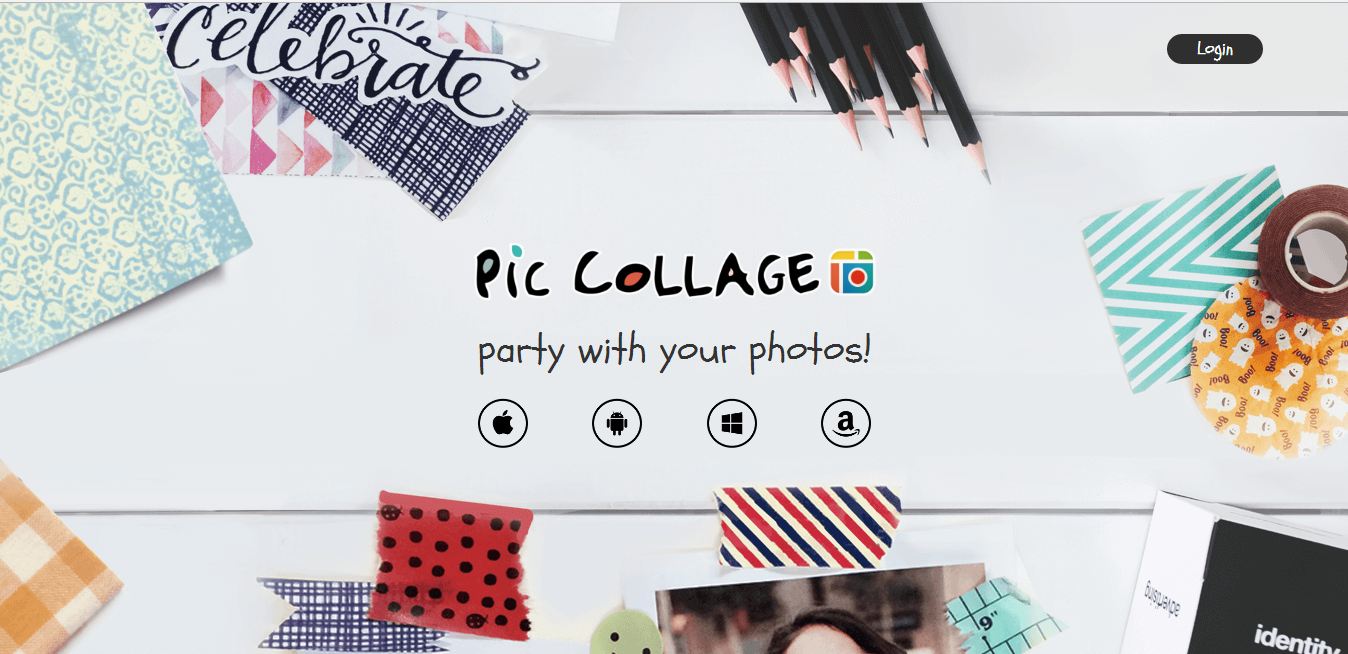 If you are looking at making a quick collage of some of your photographs, PicCollage is a good option. It focuses on one simple function, helping you arrange and customize a collection of your photographs. You can log in to the app from either your mobile phone or desktop, and pull photos from storage to fill in the templates available on the app.
The app offers a variety of templates/frames that you could insert your photographs in. Other features like the one that lets you clip photographs with your finger make the experience easy and your collages super customizable.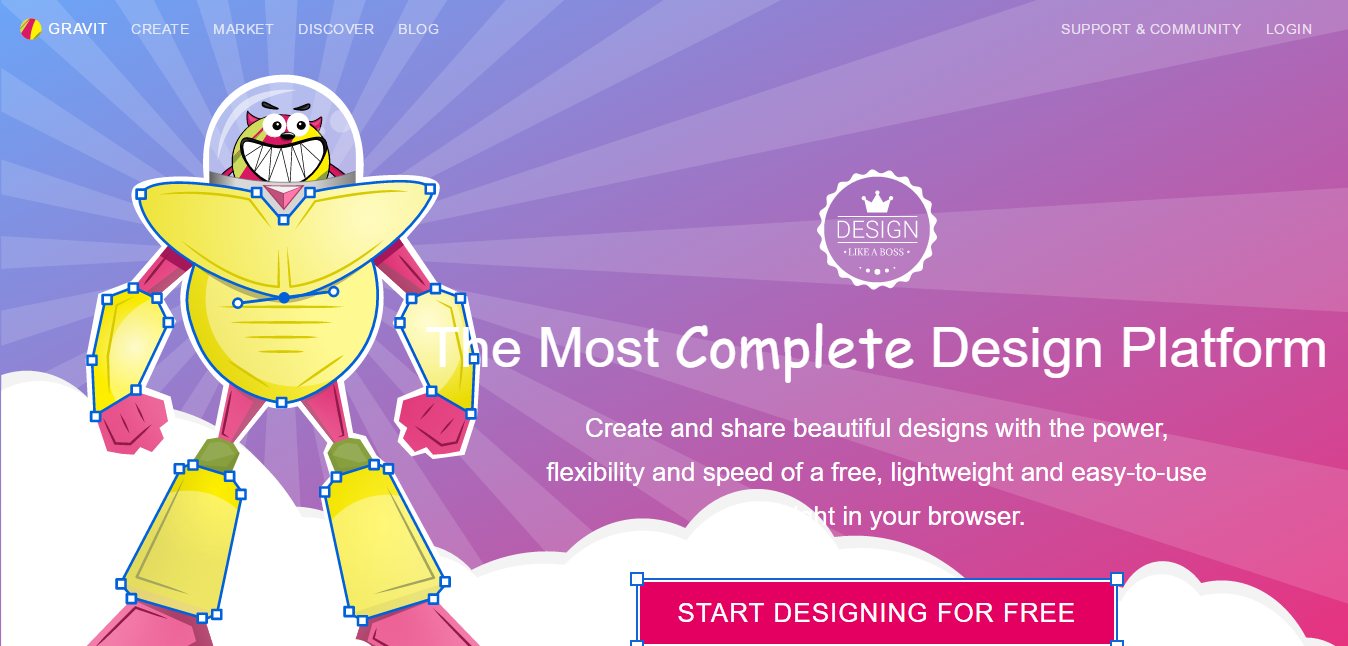 Gravit is another graphic design software that supports social media image creation. It also has templates for greeting cards, infographics and general illustrations. You could use the templates available on Gravit to create a variety of posts for your social media pages.
Among available resources on this app are backdrops, images, vectors and hundreds of font options allowing you some freedom in design. Post designing, you can re-size, transform or add filters to your design.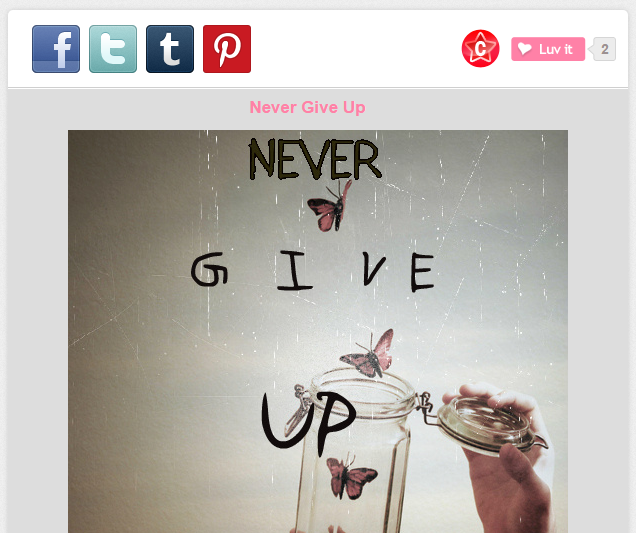 This image editing software lets you pick from diverse design layouts. You could use one image or a bunch of them as a background. You could choose those images from your stores, or leverage the ones available on LiveLuvCreate.
As part of the customizable elements, the app has borders, filters and photo effects to help you add that extra look to the images that you create. The app also includes the general font, color and style options. The website also has a community of users who share content, and the shares are great for inspiration if you ever get stuck.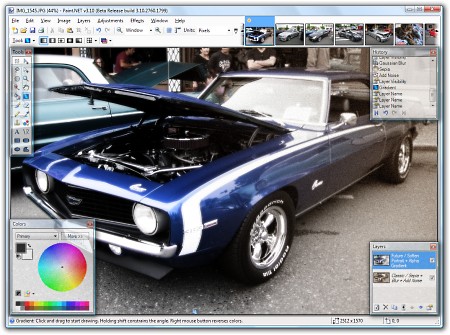 If you are looking for a substitute for PhotoShop, you could find some of that functionality on Paint.net. A free downloadable image editing software, it lets you work with layers, offers special effects (like red-eye removal), and has an unlimited undo ability.  You can also add a transparency gradient, adjust sepia effects and soften images.
Cropping, resizing and select editing is easy on this software. You can also free draw, add color and text to the photographs that you upload on this software.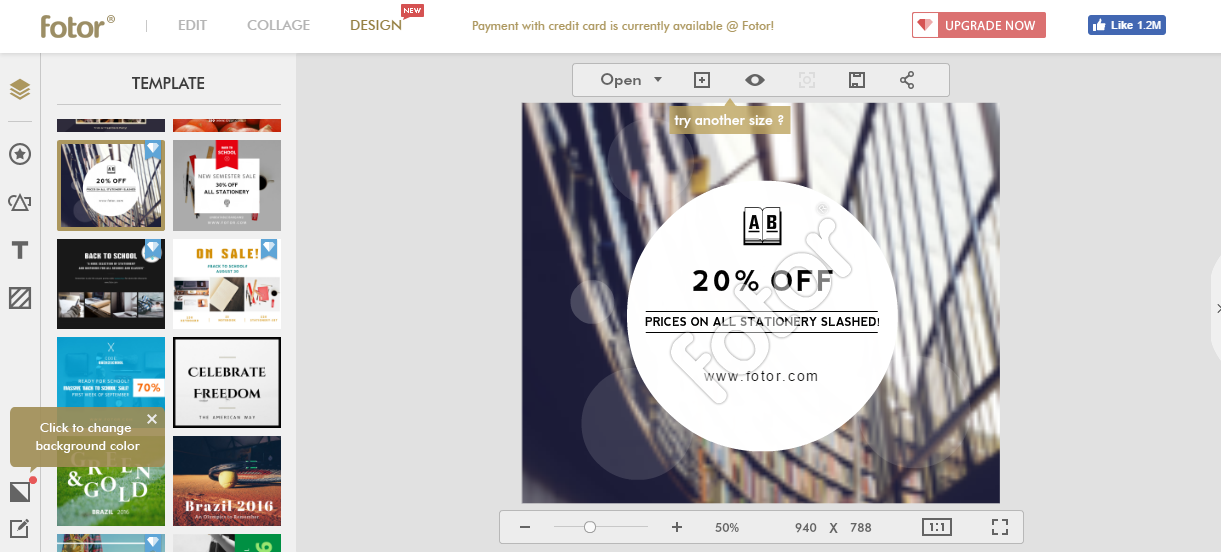 You can do four major things with Fotor – edit photos, create collages, design graphics and enhance your images. The photo editing software also lets you crop, rotate and apply interesting filters like cool, webcam and funky to your images. To make your images more interactive, you could add stickers, custom text, frames, shapes and colors. The app has canvases tailored to social media post sizes. You can create Instagram and Facebook posts, save them to your desktop, or upload them to your DropBox folders. The app is very simple to use.


Vecteezy is the ultimate resource for vector images that you can use when designing infographics and posters. If you can't find the right vector in their repository, you can upload one and edit it to fulfil your needs. Vecteezy also doubles up as a graphic editing tool for vector images.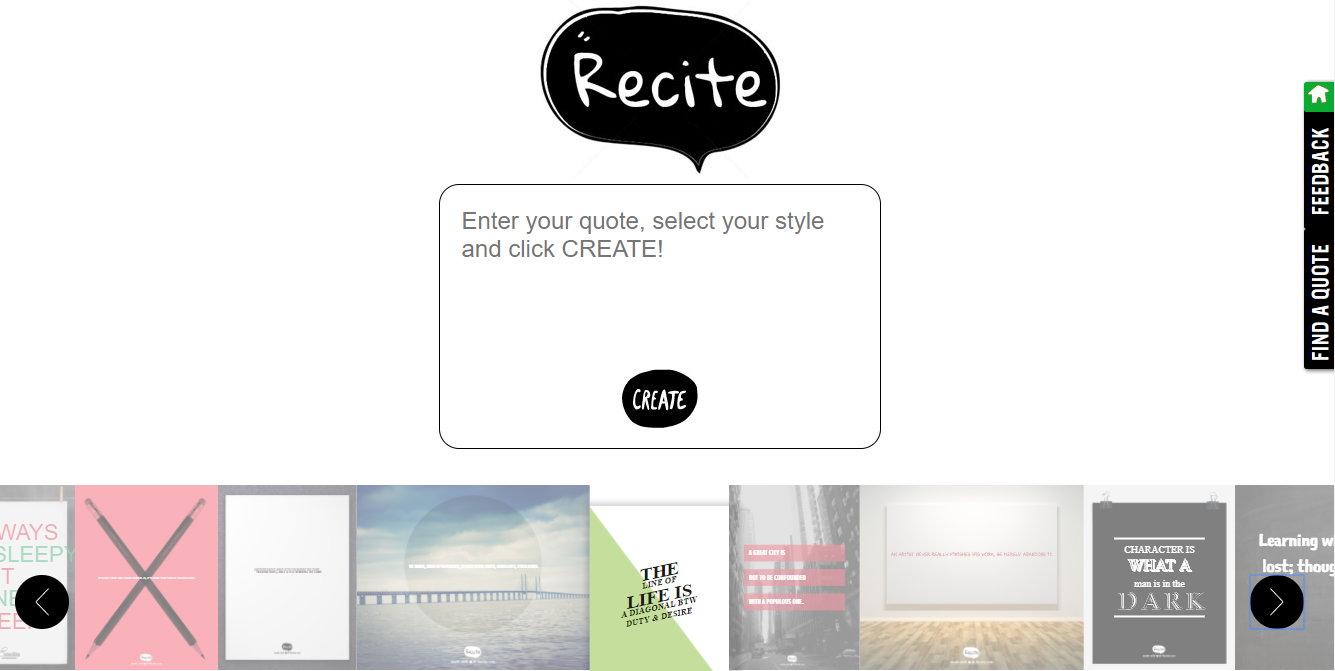 If you need a tool to quickly turn quotes into quote covers, Recite is it. The tool's interface is very simple, so you visit its home page, enter your text and choose a template from a horizontal slider running across the bottom of the screen. Once you have, it's time to save changes, download your image or share to social media.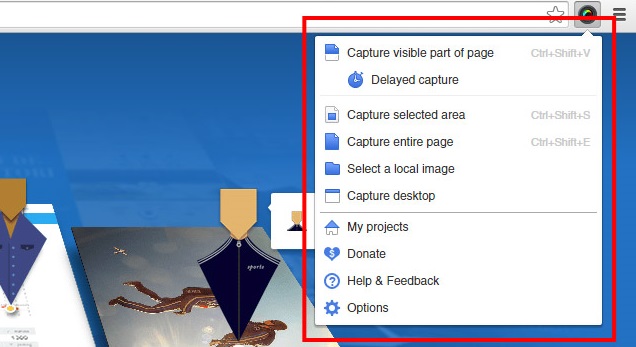 If you write blog posts or create social media posts, you know the value of screenshots. Anything that you can't say in words can be expressed visually using screenshots. For instance, if you are writing a tutorial on how to use an online tool, screenshots are indispensable.
Awesome Screenshot has a browser extension that you can use to take screenshots, add annotations and save your file.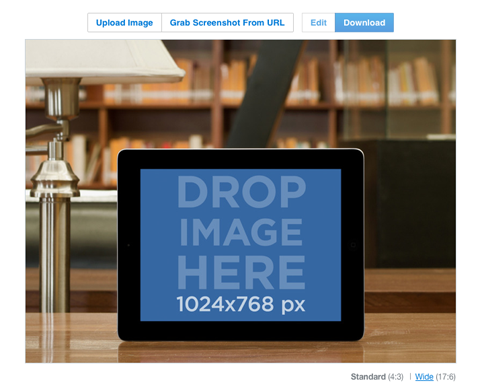 If you own a website, online tool or product, you will find Placeit beneficial. The tool lets you place your product in a template, so you can show your audience what your product looks like on different devices.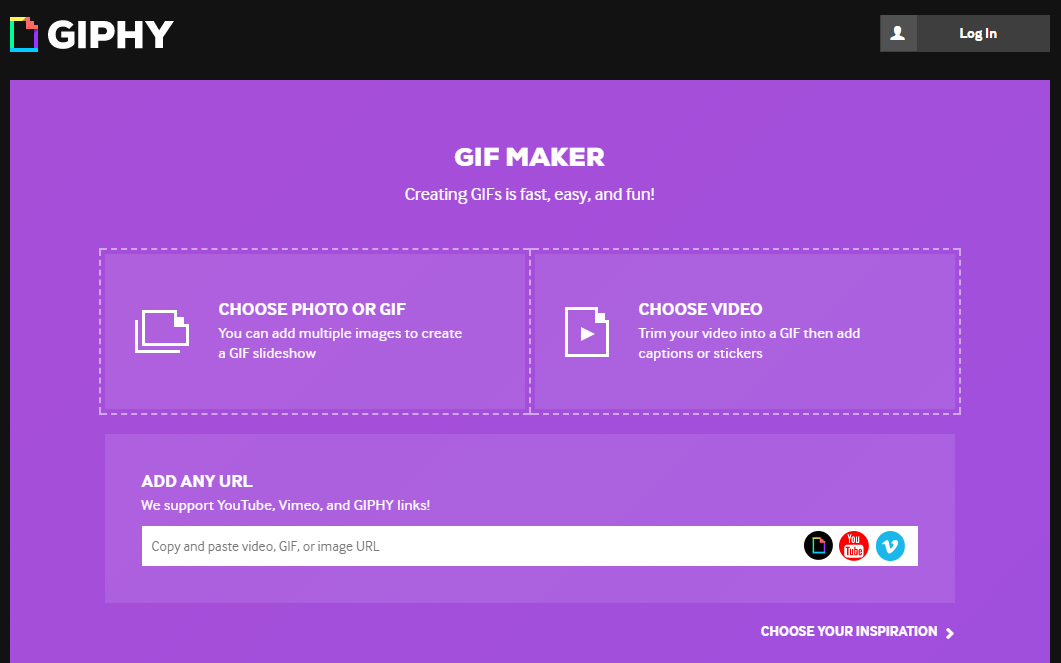 GIFs are great for engagement on social media. If you need means to put together a GIF in seconds, GIF Maker by GIPHY is a solid choice. The tool requires you to upload a series of images or a video to convert into a GIF, and offers you the option of adding captions.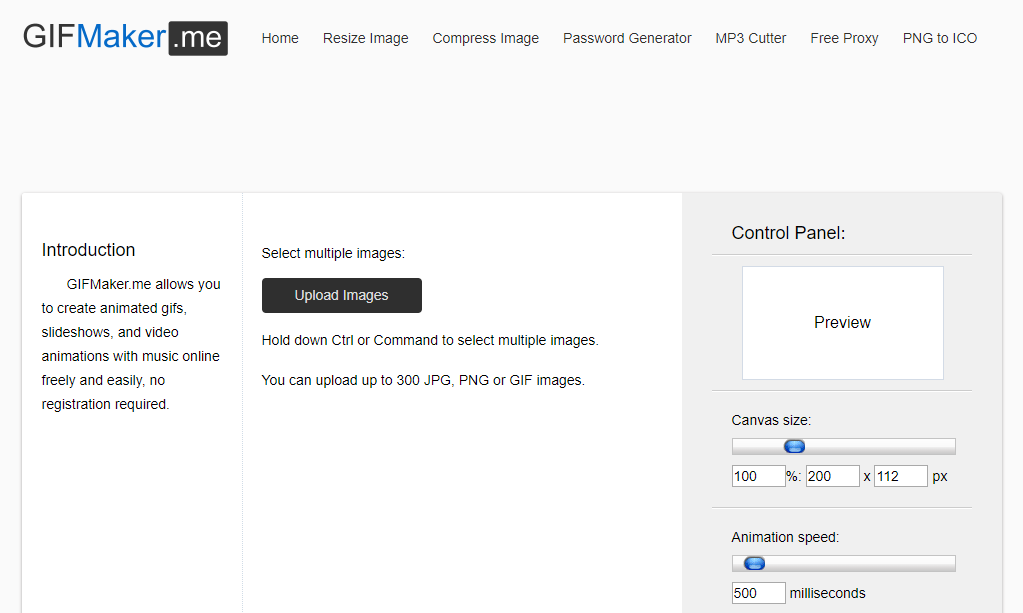 Yet another app to create GIFs, GIFMaker.me lets you turn a series of images into GIFs. You are also given the options of modulating the GIFs speed and setting certain sequences of images on loop. Further, you can also add an audio file to integrate with the GIF that you create.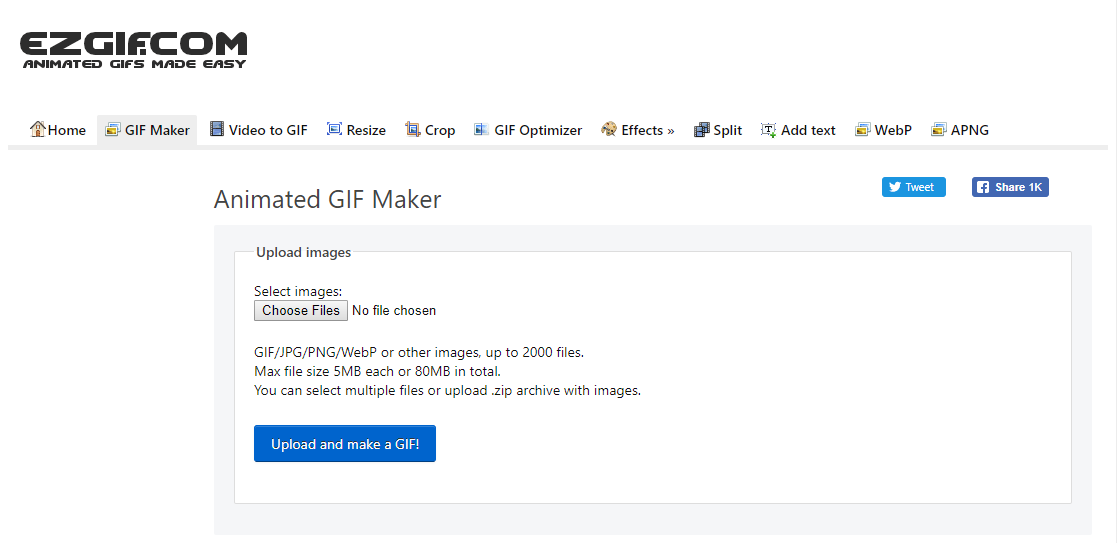 This GIF maker has a few extra features that can help you create the GIF you wish to create, such as crop for images and effects like overlay, reverse and rotate. You can use EZGIF to create the classic, fun GIF versions that you see often on social media.
That concludes the first set of visual apps that I've discovered. Use the apps yourselves, and leave links to where you've uploaded your images, and we could create a beautiful collage together? Also, don't forget to suggest other apps on comments and keep checking this blog for the next set!
Note: This post was originally published on July 27, 2016 and has since been updated with additional information.