Social Media Marketing Guide for eBay Retailers
Posted in :
SMM
,
Social Media Tips
on By
Ashwini Pai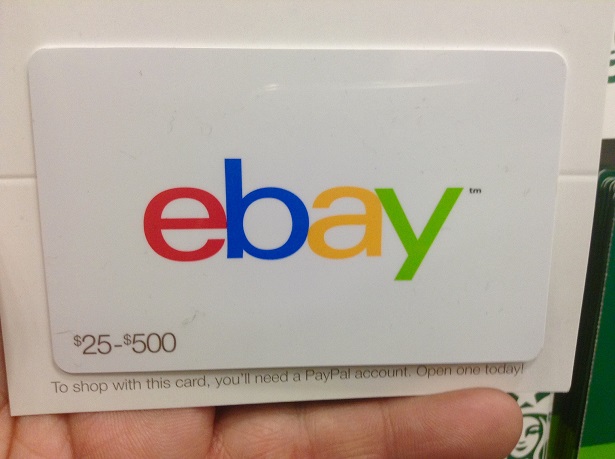 Whether you're a new seller on eBay seeking to build your brand over time, or an established retailer who wants to scale up, social media should be an important part of your overall marketing strategy. Networking on social media will allow you to :
Continue and maintain engagement with customers after the first sale
Build a following (future or repeat customers, brand advocates/ambassadors)
Establish a reputable, trustworthy brand
Support your optimization efforts (listings, stores, or your business website)
Increase sales over time
Breaking down the basics
What is the time investment?
A minimum of two hours a week to be able to post at least one post a day. This is when you start off; you will need to do more posts as you get the hang of social media engagement. Here, a social media curation and management tool like DrumUp will come in handy to maximize engagement.
What is the financial investment?
Initially, you won't have to spend any money. But after you've built a small audience, you may need to advertise on social channels to boost your reach. A modest budget of $50 per month will suffice in generating a decent number of impressions and likes.
The fundamental approach to SMM
The rules of engagement on social networks don't differ greatly. Firstly, you must have a thorough understanding of how the platform works. Then, you must tie in specific goals from social media engagement to your efforts. Finally, you must communicate with your audience in your unique, authentic brand voice. The content you share must be useful to your audience, reflect their interest and make an emotional connection. A good way to assess the appeal of your branded content is to put yourself in your audience's shoes and ask yourself this : 'would I engage with it if I saw it in my feed?'
Facebook marketing tips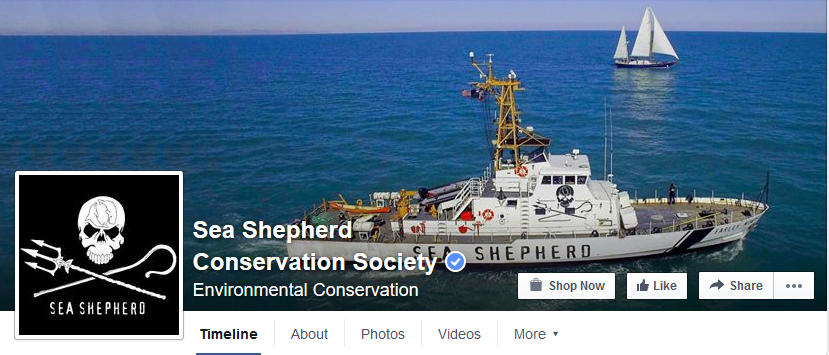 Statistics
One out of five pages viewed on the internet are on Facebook
Facebook is the second most visited site in the United States and globally
Has a strong youth and adult base, with the 18-24 year age group being the biggest demographic using the site
Benefits
Create a network of people who follow your business
Your fans can see your updates in their newsfeed
You can interact with potential customers on your Facebook page as well as Facebook community groups and pages dedicated to buying and selling items.
Getting started
Set up your Facebook page. Add a short description of your eBay store, the items you sell, the link to your shop, and your contact details. Upload a good quality cover photo and profile picture of your logo.
Content ideas
Create a content mix that includes product promotion and interesting third-party content. For instance, you can post a short advertisement with key product details, price, a nice picture and link.
Reserve a few posts for blogs and articles of interest to your audience. If you sell jewelry, share authoritative posts on 'how to clean jewelry' or 'how much you can make by selling jewelry in the second-hand market'. Studies have shown that people are more active on Facebook on Thursdays up until the weekend. You can post more updates or promotional content on these days.
Twitter marketing tips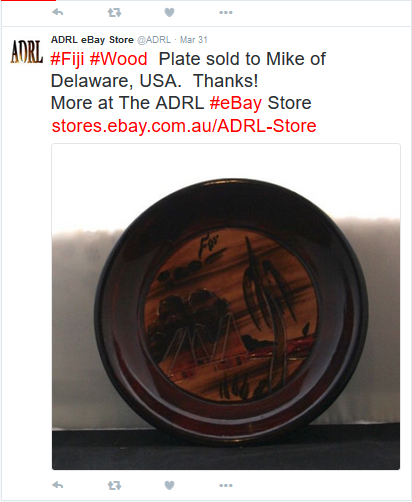 Statistics
Used by 31 per cent of all internet users in the 18-29 age group
100% of your posts show up in followers' feeds
40% of consumers are more likely to discover new products on Twitter
Benefits
One-on-one dialogue at scale
Opportunity to share behind-the-scenes content to make your business seem more personable
Buy Now button
A singular spokesperson behind their Twitter account is allowing luxury retailers to build a more conversational and personal feed
Beauty, fashion and lifestyle chats
Leveraging Twitter
After setting up your Twitter account, you will need to start following a targeted group of people and groups, who are most likely to follow you back as well. For instance, if you sell books, you can follow book clubs. After you have followed accounts, Twitter will make autosuggestions to grow your list.
You can follow a more or less similar content strategy to Facebook. Check out these creative ways to capture followers' attention :
– Monitor mentions and proactively respond to customer questions and mentions from bloggers or media
– Twitter hashtags help eBay retailers reach their target audience and help them filter information. Deliver new product information by hashtagging the product name, any key feature, or any special offers available on it.
– Twitter is a popular place to discover products. Use Vine to create snippets of product-relevant videos that catch consumer interest.
– If possible, entice followers with daily deals
-Twitter is used more often during commutes and breaks, at home as well as work. So, prime times for tweeting would be 12pm to 3pm on weekdays. Studies also show that Twitter engagement on weekends is up to 17% higher.
Instagram Marketing

Statistics
Most popular among people residing in urban cores
37% of internet users in the 18-29 age group use Instagram
15 times higher engagement compared to Facebook
Benefits
Immense scope to capture customers through compelling visual engagement
Hashtags support the search experience
Capitalize on the video feature, which allows you to share 15 second videos with your followers
Instagram marketing ideas
The photo-sharing site is pretty much a no-brainer when it comes to choosing a social platform for your eBay store. This is despite a lack of business features, unlike other social media sites. Instagram allows eBay sellers to leverage visual perception, and you know the important role that visual commerce plays in online retail. It isn't a surprising then that 93 per cent of premier brands have a presence on Instagram.
– Post lifestyle photos resembling real-life settings to tell customers how they can use your products
– Create videos with a strong concept that captures viewers' interest. Use motion in the first few frames of your video.
– Create hashtags to make it easy for people to find images related to your brand. When a user likes a photo on Instagram, it appears on their Facebook newsfeed. If their friend clicks on the photo, they are immediately directed to Instagram's hosted picture, and can see your hashtags and all the comments. They also have the option to share the photo, which opens up possibilities for virality.
– Run photo contests, and add contest-relevant hashtags for every campaign.
– Promote upcoming products
– Embed Instagram photos into your site using a free widget creator like Websta
The best times to post to Instagram is between 5pm and 6pm. You may want to manually post high-quality images or have your social media automation tool schedule it for targeted time slots.
Image Credit : Mike Mozart via Flickr