Content Marketing Inspiration is All Around You
Posted in :
Others
,
Small Business Tips
on By
Ashwini Pai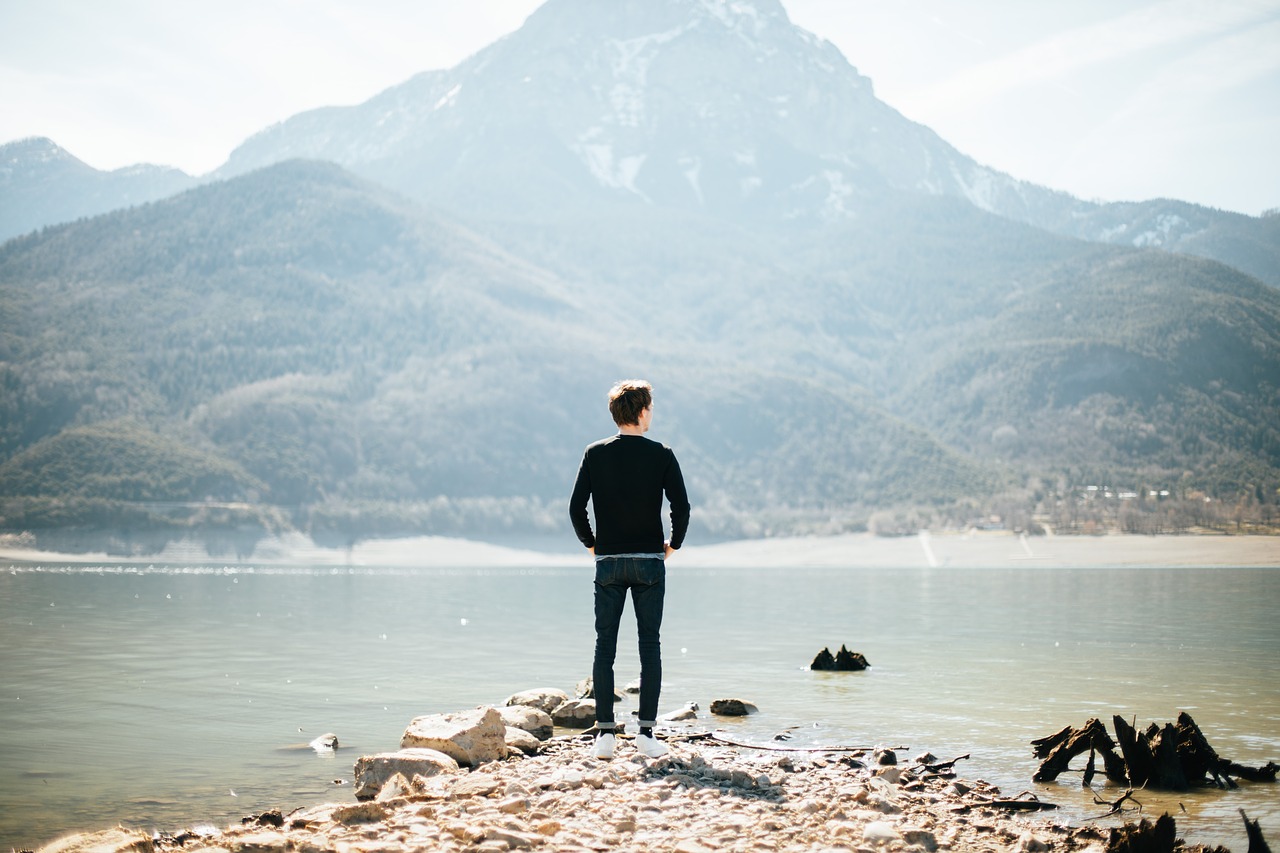 Is it possible to keep your content machine running like a weekly or monthly magazine providing coverage of important events and articles of topical interest to its audience? It just maybe if you have a few go-to places for content inspiration every time you hit a wall at the time of creating your content calendar for the weeks or month ahead.
What's making news
Last week, after Mark Zuckerberg's Harvard commencement address, several news websites as well as tech and business magazines started a debate around universal basic income, particularly in the context of automation, one of the most important issues of our time. Now, if your company offers a social media tool or app and you are marketing to small businesses, you can draw on the buzz around automation to talk about social media automation.
Perhaps discuss how, in its simplest form, social media automation allows businesses to schedule posts to go out at specified times. Or how IFTTT enables the automation of a variety of individual, repetitive tasks – saving Instagram photos to Dropbox or publishing RSS feeds to Twitter. Or how social media manager tool DrumUp helps businesses discover the latest web content relevant to their themes/keywords that is no more than five days old.
From Zuckerberg and universal basic income to automation and social media automation, there's a story right there. Even if it is simply old wine in a new bottle – after all, social media automation tools have been around for a while now – you can capitalize on the perceived urgency of finding a solution to the potential impact of automation to remind businesses that they are missing out on automation opportunities. Newsjacking is an effective strategy to overcome content fatigue.
A newsjacking opportunity from the most-talked about event in the entertainment industry over the past two weeks:
At the recently concluded Cannes Film Festival, social media influencers were flown down to create buzz around films and start trends around brands. This is a pretty good example of how even big brands are paying microinfluencers as well as high level influencers to create desirability and build stronger relationships with shoppers. You can use this bit of news to lead in to a post on the role microinfluencers can play in creating positive buzz around a brand.
Inspiration from a major political story:
Party leader Jeremy Corbyn have set up a full ecosystem of Facebook Groups to share positive news stories about Corbyn, with the goal to steer social media users towards online polls and Facebook polls, and encourage them to vote for the leader of the opposition en masse, heightening his perceived popularity.
Another major social media trend from the UK elections is the preference for and extensive use of direct video messaging on Facebook. You can probe the use of social media in the national elections to comment on the value of video for brands or the different ways in which businesses can use Facebook Groups for marketing.
Seeing and listening
The preference for image based text and video-watching over text-reading has encouraged marketers to step up visual content creation to give audiences an easier, more appealing way to absorb information. Creating a visual content strategy can initially be challenging, but once you have figured out the kind of content you want to put out and developed familiarity around one or more online design tools, the rest is just a matter of unlocking your creativity.
Where to find visual content inspiration:
Trending memes
Popular images from pop culture (historical or current)
Pinterest boards
Image bookmarking sites and online social communities for artists and art enthusiasts, such as DeviantArt and Designspiration
Brands in any niche that excel at visual storytelling
Next up are popular TED Talks. Informed by speakers' experiences, TED Talks are a goldmine of content inspiration. You can search by topic and invest some time listening to 4-5 videos, which will be your source for content marketing ideas and insights. Do a Google search on 'TED talks for marketers' and sure enough you'll find a number of recommended talks to check out.
They offer a lot of food for thought, and even if you may not agree with the speaker on everything, you can create awareness around new ideas and interesting experiences by sharing the best, most relevant TED Talks on your blog.
Burying your head in expert opinions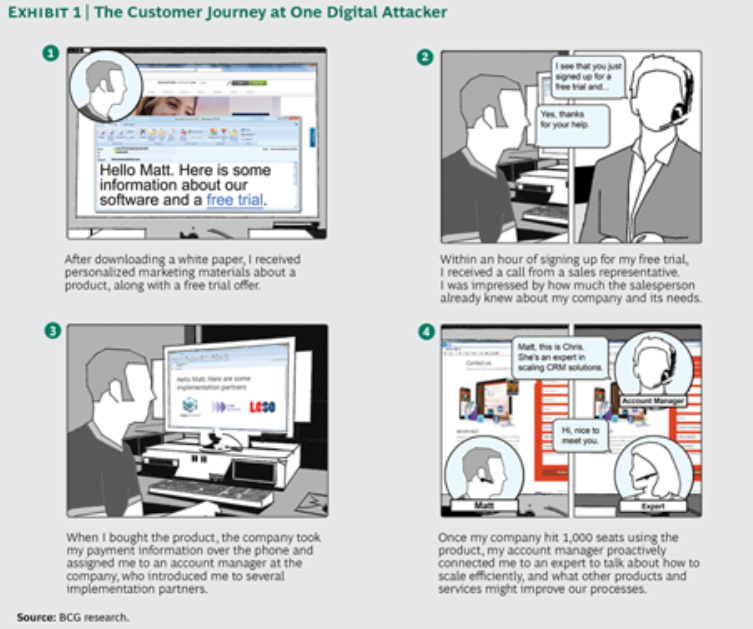 Give your content an authoritative voice by drawing on rich data, analyses and current statistics from thought leadership resources
Online business/management magazines can help sharpen your content's authoritative edge. By forwarding interesting theories, presenting statistical data and extracting insightful advice from surveys and studies, you can keep your content interesting, thought-provoking, and in step with advances in your industry. Some credible resources include:
Harvard Business Review
strategy+business
bcg.perspectives by the Boston Consulting Group
McKinsey&Company
Kellogg Insight
Dialogue Review
These online publications cover the gamut of leadership, marketing, innovation, finance and subjects of interest to professionals, senior executives and CEOs. Make the most of content written by management gurus and marketing experts to improve your internal processes and reflect on your strategies, and share relevant insights with your clients on your blog or in your newsletters.
Image credit : Pixabay