Experts Share Their Tips on Leveraging Influencers For Social Media Marketing
Posted in :
Expert Interview Series
on By
DrumUp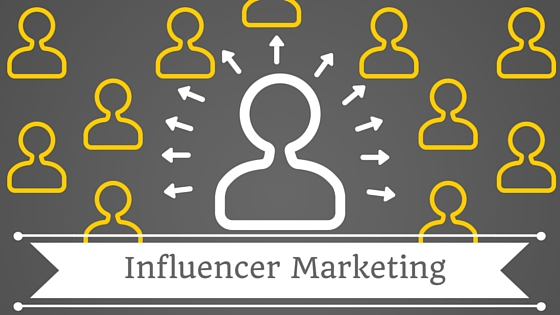 Expert Panel: Kristi Hines, Ron Sela, & Shonali Burke
This time in our Expert Interview Series, we're focusing on one of the more elusive tactics of social media marketing – influencer marketing. Influencers are individuals who have earned a large following thanks to their knowledge, or authority. Their ability to 'influence' consumers' purchase decisions makes them an effective channel of recommendation for your brand.
However, if you've ever tried reaching out to these influencers you already know how challenging it can be to get their attention. Given the number of pitches sent their way, there sure are a lot of holes you'll have to plug before your pitch starts holding some water. And we'll get to that in just a bit.
First, here's a brief introduction to the experts on our panel, all of whom you most likely already know of.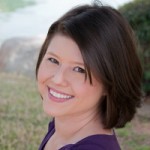 Kristi Hines is a freelance writer and professional blogger who has been covering business and online marketing topics since 2008. Over the years she has helped several big companies with their content marketing efforts, including American Express, Bigcommerce, Capital One, CrazyEgg, Digital Marketer, FreshBooks, HubSpot, iAcquire, and SumAll.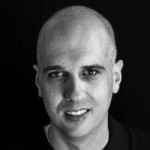 Ron Sela is a Full Stack Marketer specializing in digital B2B marketing funnels and influence marketing campaigns. He is also a Content Marketing Strategist @dapulse, a project management solution for startups. Among the many accolades he has won, Ron's influence marketing blog has been named as the second best globally.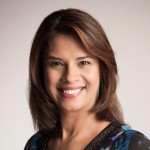 Shonali Burke is the award-winning President and CEO of her social PR consulting firm, Shonali Burke Consulting, Inc., where she and her team(s) help organizations small and large reach business goals by breaking away from jargon, and instead conversing more authentically with their stakeholders. She is the founder and curator of #measurePR and also maintains an active blog community called Waxing UnLyrical.
Q1. What would you say are the top 2 ways to get an influencer to talk about your product or help you with marketing?
Kristi: "First, make sure you have chosen an influencer who would be interested in your business based on the other things they promote. Second, know how to explain your product in a way that shows the influencer why they and their audience will love it. How it solves a problem, how it fills a need that no one else does, etc."
Ron: "One of the best ways of leveraging influencers is to start with a list of suitable targets. This list should only feature the influencers who are most likely to discuss your type of product or service. Make a direct influencer outreach approach by contacting individual influencers who can help to get your brand talked about.
Another excellent method for social media marketing is to look for agencies already working with the top influencers in your area of business. Then you can contact those who are best able to start leveraging influencers on your behalf."
Shonali: "When embarking on influencer outreach, you have to be in it for the long haul for your efforts to be successful. Take the time to engage with the influencer's content, and show that you really appreciate and understand what they do. That doesn't happen overnight, but it's critical for your efforts at relationship-building to be successful. So that's #1.
#2: this might sound counter-intuitive, but don't ask them for anything. It's not their job to help you market your product – it's YOUR job to market your product. So, instead of going out with the ask, instead show them the value your product or content can bring to their audience. If they see the value, they will start talking it up. It's as simple as that."
Q2. What type of incentives can encourage an Influencer to help spread the word about a product/service?
Kristi: "With SAAS in mind, simply giving the influencer free access to the product to use at their leisure is a good start. If you can get them to use it as a part of their daily routine, they'll naturally start talking about and recommending it."
Ron: "There are plenty of incentives that can be offered to Influencers to get a business or a product talked about and recommended. The most reliable method of leveraging influencers is by giving them a genuine reason for wanting to promote a particular product or service.

Influencers will be more likely to spread the word about anything that they been given a named role in helping to create. They will also welcome the opportunity to benefit from a co-distribution campaign so that they can have their content featured in all your sales channels, and their business promoted along with your brand.
Make sure that you and the influencers are always in compliance with all the applicable rules and regulations (e.g. FTC guidelines)."
Shonali: "I know that there are platforms that compensate influencers for their participation, but personally I think that's a very short-sighted approach, because that's not about relationship-building, that's essentially pay-to-play.
If you want a true influencer to spread the word about your service, show them why doing so will add value to their brand, and benefit their audience. Give them a reason to talk it up.
A great way of doing this is to give them a free account, if you're a software provider, to test your product or service. Ethical influencers will always disclose what they get for free (or for money), but the very fact that they can get their hands dirty and test something new is like catnip for them… and nine times out of 10, they won't be able to resist talking it up.
Overall, the more support you give your influencers in their own efforts – even when they don't ask for it – the more they will be inclined to support yours."
Q3. How do you approach an influencer who does not reply to your emails/tweets?
Kristi: "I'm not a very pushy person. I use HubSpot's Sidekick tool to make sure my emails are getting opened. If they don't open an email, I'll followup with another email and on Twitter to make sure it didn't get caught in the spam filters. If someone opens an email and doesn't respond, I'll take it as "they are not interested" and move on to someone else who is."
Ron: "Influencers are by definition highly successful people who spend much time on communication with their audience. Any outreach attempt you make will be one of many approaches made to an influencer who does not respond or simply ignores your request. It a bad idea, however, to start annoying an influencer by approaching them with the same tweets and email requests. Never spam!
The best method to use for leveraging influencers who have not replied to your tweets and emails is by asking for assistance in approaching them. This can be done by a mutual contact or someone who has previously worked with the influencer."
Shonali: "If you're not getting through to an influencer via direct outreach through email or social media, see if you can find common ground via other's content properties. Don't cyber-stalk them, but get involved in groups, chats, comment boards, where they are often seen.
But please – don't come on too strong. Let them get to know you as a person. Once you feel they're starting to thaw a bit towards you, you can try to approach them directly again.
Remember, everyone has a lot going on that the rest of us have no idea about. For all you know, that influencer is dealing with the biggest personal tragedy of her life. Be patient, kind, and compassionate. And remember that no one owes you anything – least of all an influencer. So do your best and the rest will take care of itself."