11 Content & Social Media Marketing Experts from Top Agencies Share Content Tips
Posted in :
Content Marketing
,
Expert Interview Series
,
Others
,
Social Media Tips
on By
Disha Dinesh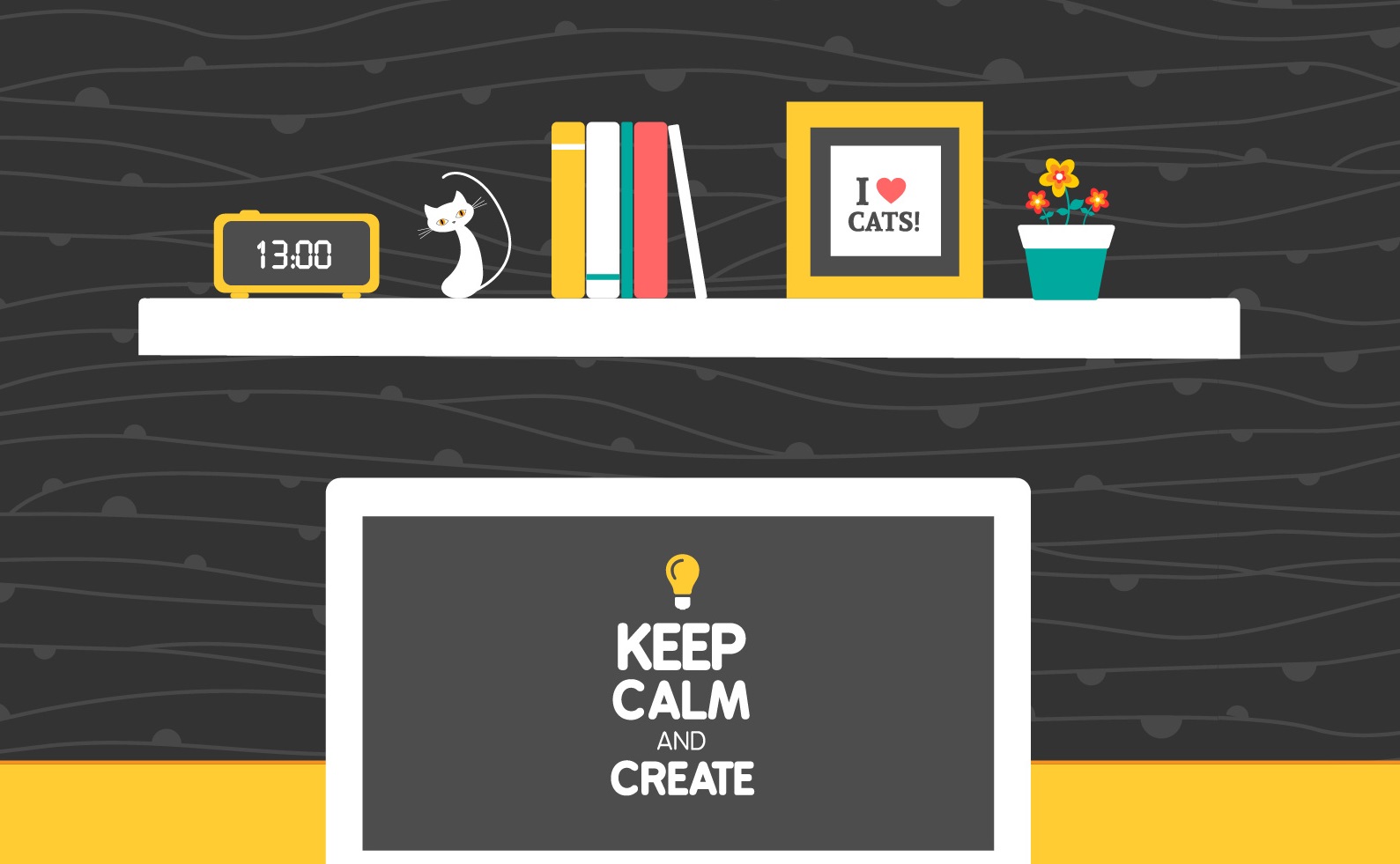 Content is a critical part of your marketing. It helps convey your message, pique audience interest and get them to act. It can boost lead generation and sales, when used strategically.
Today's audience, however, is hard to please. They're vary of advertisements and have high demands of content.
So, how do you create content that gets past those barriers? To answer that question I approached digital and social media marketing strategists from agencies and organizations.
Among their recommendations were user generated content, creating a content series and reusing content to expand its reach. With the right content and a good social media management tool to make the most of it, you can expand your business today.
Before we delve into what each of our experts said, here's what I asked them:
Q: What are your top two content tips that worked for clients?

Steve Radick
VP, Director of PR at BrunnerWorks
Takeaway tips: Focus on what your clients are already doing. Highlight their people, projects and products in story form.
Find ways to reuse and re-purpose great content that's already been created.
"1. You already have most of your assets, you're just not using them. One of our clients is 84 Lumber, and one of the things that we've embraced when it comes to their content is the idea that our 'best' content was going to come from the work that the brand is already doing.
We weren't going to spend a ton of money on like generators like memes, GIFs and trendy hashtags of the week. Instead, it's about highlighting the people that work at 84 Lumber, the projects that they build, the products they manufacture, and the principles they believe in.
It's just a matter of capturing it, packaging it, and distributing it. This has elevated conversations around what content is "successful," from likes and shares to how the content supports the overall brand story. They're no longer creating content to feed the Facebook machine – they're doing it because it's who they are.
2. Create content waterfalls. Stop looking at content creation like hundreds of tiny deliverables. Focus instead of creative ways to reuse content from your content marketing resources.
For example, when I was working with the U.S. Navy, we would create training presentations for all of the public affairs officers.
Recommended reading: Train Like a Marine, Win Like a Marine – Lessons for Social Media Managers from One of The Most Successful Organizations Ever!
The photos used in those presentations would become Facebook posts. The presentation would get uploaded to SlideShare. The graphs and charts would get uploaded to the Intranet site. The soundbites from the voice-track would get turned into quotes that would be shared on Twitter. We'd do a Q&A blog post with the presenter.
The public affairs officers who attended would be encouraged to share it on their social networks, and so on and so on. Everything we created got re-purposed in at least half a dozen different ways. This approach allowed us to create content for the entire U.S. Navy and all of their social media accounts much more efficiently within the walls of the Pentagon than if we had outsourced everything to an agency.

Sally Kane
Content Director at PaperStreet
Takeaway tips: Establish buyer personas and create a content hub to answer their questions. Showcase your client's expertise locally with geo-targeted content.
1. Create client-centric content hubs. Determine your target market and create content hubs that focus on answering the questions and solving the problems of that readership.
For example, Zamansky & Associates (Zamansky.com), a law firm in the heart of Wall Street focusing on securities fraud and financial services arbitration, wanted to create content that would attract prospective clients who have lost money from stocks, bonds and other financial products as a result of broker fraud, negligence and other misconduct.
PaperStreet created niche content hubs that target specific audiences – such as investors who lost money in energy stocks and employees with ERISA claims. These content hubs included background on the problem, actionable steps for solving the issue, answers to frequently asked questions, glossaries of legal terms and informative videos.
By researching and focusing on the needs of the reader through these targeted content hubs, we boosted overall site traffic by 30%, boosted conversions by 13% and reached the #1 spot nationally for phrases key to their campaign such as "how to report 401K fraud."
2. Employ Geo-targeting. Geo-targeting your content can increase leads and clients in secondary markets that you serve.
For example, Thorn Law Group, a tax law firm headquartered in Washington D.C. with office locations throughout the Northeast, wanted to expand its reach in the Maryland, Virginia, New Jersey and Massachusetts markets.
PaperStreet created microsites tailored to each geographic market and then produced and optimized 230 pages of content specific to each geographic market.
The content showcased the client's experience as IRS attorneys with vast international tax experience, provided information on tax hot topics and developments in the law, and outlined the strategic advantages the law firm offered within each geographic market.
This effort has helped the client drive traffic and gain traction in new markets."

Cyril Lemaire
Managing Director at TraktekPartners
Takeaway tips: Create a contest that requires user content creation and leverages mass-exposure platforms like social media. Ensure that social media marketing is integral to your content strategy.
"Traktek Partners launched a successful campaign recently for the tourism Bureau for the island of Tenerife in the Canary Islands.
Two tips that contributed to the success of the campaign is by 1) enabling the user creation of fun video content and 2) encouraging your social media target audience to spread the word and evangelize the message.
We targeted aspiring honeymooners who wanted to discover a new destination and spread the word of all the good things that they could do on their honeymoon.
We are requested applicants to submit personal videos or creative presentations asking them to justify why they should be chosen to be the winner of a free 7 day honeymoon. We received thousands of entries and one from 2500 likes on our Facebook page to almost 11,000 in a 12 week span.
Better yet, passenger grows to the island from the United States continues to excel array and double every couple of years."

Hannah Moore
Campaign Executive at Intermarketing
Takeaway tips: Create original and fresh content fuelled by a survey or case study. Collaborate with other people – bloggers/influencers in your industry and in related industries.
"The content tips which I find have worked are pieces of content which give something to the reader. Something fresh and original, such as a statistic or a case study.
For example, my client instantprint, carried out a survey which involved 500 small business owners. Asking them a range of questions involving time management, productivity and what they feel holds their business back from growth.
The survey then provided instantprint with some fresh statistics to then create an infographic and blog post –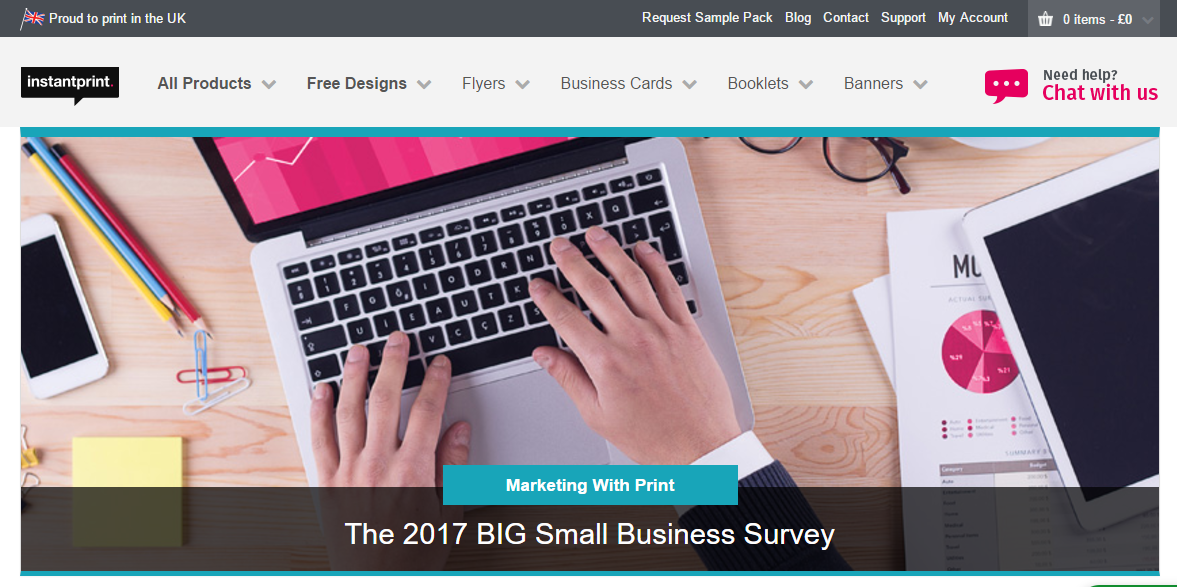 This blog post then gained coverage from the likes of Small Business.co.uk and several national and regional newspapers. This campaign overall generated over forty pieces of coverage. So not only did the survey provide original data to make an interesting blog post, but it also gained good quality links towards the instantprint website.
Another content tip is to collaborate as much as possible, especially with experts in your industry and with bloggers/influencers.
For example, if you work in flooring then collaborate with interior designers to create interesting blog posts, with the potential to gain links back to your website. Content can be a great way to collaborate and link build, as well as engage.
It's important that you don't just churn out blogs for the sake of it and really consider what each piece of content will bring to your website, or your client's. What's the sole purpose?"

Sam Warren
Manager of Marketing and Partnerships at RankPay
Takeaway tips: Create content that stands out, even if it's weird. Keep the reader's goals in mind.
"1) Be original. If that means being weird, that's OK. I tell my clients to let their freak flag fly.
If they have zany office antics, sharing "photo evidence" on social platforms is absolutely recommended. If they have a resident artist, let them come up with a unique company mascot to use in content imagery. You get the idea.
At the end of the day, people buy from people.. Being stiff, shy or uninspired with content will usually end up with it being ignored by all but your most devout brand evangelists.
2) Constantly remind yourself of who your readers are. By keeping your target audience in mind, you'll ensure that you tailor content from start to finish to help them accomplish their goals.
Don't produce content just to get your brand name out there or to be sales-y. I consistently reinforce to my clients that keeping the reader's goals in mind is the real key to success with any content marketing strategy.
Don't lose sight of that, and keep it in perspective. Every couple of paragraphs, ask yourself "does this help my readers?"

Jodie Cook
Social Media Specialist at JCSocialMedia
Takeaway tips: Use brand-consistent graphics. Try creating a content series that simulates a journey for your audience.
"1. Use graphics. Graphics that perfectly match your brand colours, fonts and voice help give any content that professional edge. Studies show that content including an image is shared 60% more than content without an image, so make your images look as professional as possible and consider investing in PhotoShop or something like Canva for more simple ones.
Recommended reading: The Ultimate List of Photo Editor and Graphic Design Apps
2. Create a content series. Content that is organised and scheduled according to themes performs well because it takes your audience on a journey, and they become used to seeing content from your accounts on a regular basis. For our Italian restaurant client, their content series are: menu items, local area facts, self-promotional information and Italian phrases. Within each series we create 10-15 different pieces of content and schedule them at regular intervals."

Alex Deckard
SEO Strategist at AeroFlow Inc
Takeaway tips: Cover all possible customer questions. Consider localized content for brick-and-mortar stores and local businesses.
"1) Make sure every question you've heard from a customer is answered online.
2) Think like a publisher– discover the content your audience is interested in and create and share that information.
I wrote the blogs and managed the social media for a small hardware store in Black Mountain, Town Hardware & General Store. I discovered the audience loves news about the town. So I partnered with the Black Mountain Beautification Committee, a local community organization that makes the town pretty.
The committee would provide content like how to prep your garden and essential gardening tools. We expanded the store's reach, further cemented the store into the local community, and sold more gardening tools and supplies."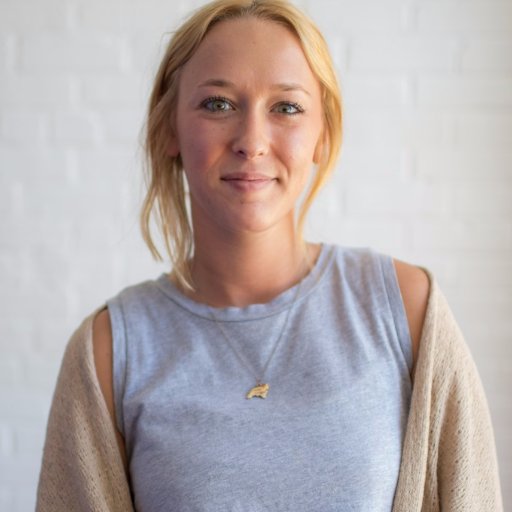 Morgan Zaccardo
Social Media Specialist at TheRepublik
Takeaway tips: Focus on customer experience with user generated content. Use history, interesting events and original brand storytelling to engage your audience.
"1. Remember, you don't always have to be the one to create the content. User generated content can put the focus on the consumer's experience, a gold mine of rich content for any strategy. With Hanwha Surfaces, the majority of the successful content we use comes from architect and designer mood boards and projects.
2. Tell a compelling story. Bedlam Vodka's content speaks to the history of product – the recipe, ancestry and even the famine that led to the creation of the spirit. Content that tells an ongoing, original story keeps your audience engaged – compared to fragmented, one-off posts."
Takeaway tips: Optimize content sharing. Share when most of your audience is active, reuse content highlighting different angles, using different visuals and engaging questions.
"1. Every article should be mapped out to integrate relevant data that interests your audience.
2. Content should be shared based on timing of when the largest percentage of audience is online and should be optimized to pique their interest.
Sharing should also be done with several angles throughout the day thereby maximizing the potential of click throughs.
I have found that links (always shortened) when placed in the middle of a post (on Twitter) yield better results, often when introduced by a question.
Additionally, every time you share the article a different image should accompany the link."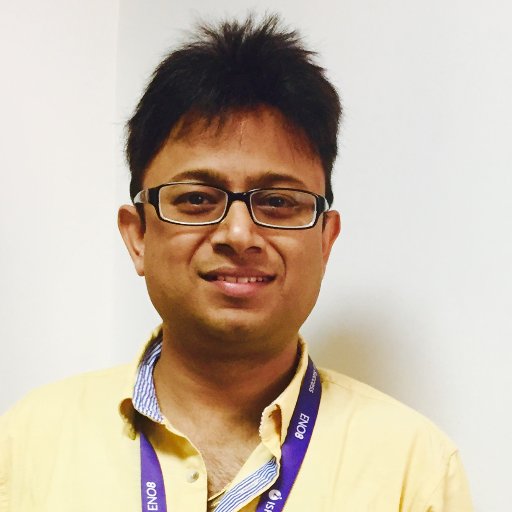 Chetan Saxena
Head Of Digital at DigitalSuccess
Takeaway tips: Set the tone of your content to speak to your target audience. Keep the designation of your targets in mind. Always add a CTA to your content.
"So much content is not written for the intended audience. Whenever working on a campaign or project where content is the driving factor, it is quite critical to correctly identify the intended audience (geography, age group, gender, profession, industry, etc.).
For example, while working for a leading private cloud management platform provider, we discovered that they were not developing content for their social media posts directed towards their intended audience.
Since their target customers were Senior Executives from across Industries, the tone and voice of the content had to be set accordingly. We tuned the tone and voice of their content as more professional, solution-driven and non-salesy. It is important to remember that even if your content is fantabulous it will not work if it doesn't resonate with the intended audience.
People often fail to add CTAs with their content.
What is the outcome can your audience expect from your content? What would you like the reader to do?
A leading honey manufacturer had a number of blog posts on their website, but none of them were actionable. There was no clarity on what the blog was egging readers to do.
We added actionable verbs and phrases in the midst and end of their blogs like Call us today for a free sample and Click here to avail an extra 10% discount.
Additionally, we added the option for reader to share the blog on social media and add comments to share their questions/ feedback. Content should always have application."
Takeaway tips: Create a consistent schedule for content and stick to it. Answer audience questions completely and transparently using content.
"1. Content should provide users with full and complete answers to their questions, should be unique and contain relevant pictures, video, infographics, statistics, chats, experts opinions, yours or other professionals' recommendations, etc.
It's useless to publish an article that doesn't provide any new information for a user.
A content manager should know what problems/questions users have, and provide answers to help them achieve goals or solve problems.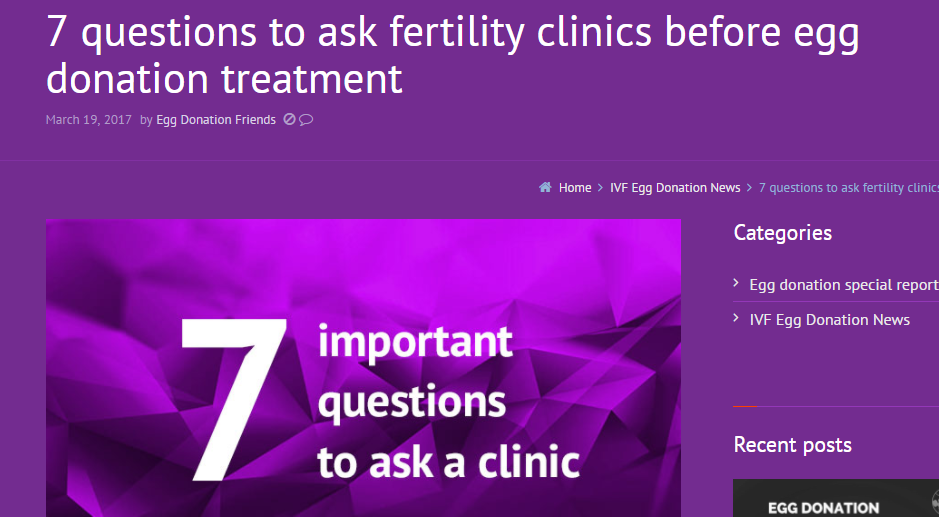 2. Content should be published on a regular basis.
it doesn't matter if it is only once per month, or four times. But we don't recommend publish 4 articles within one month, then only one article over the next one. A good example is Moz' Whiteboard Fridays."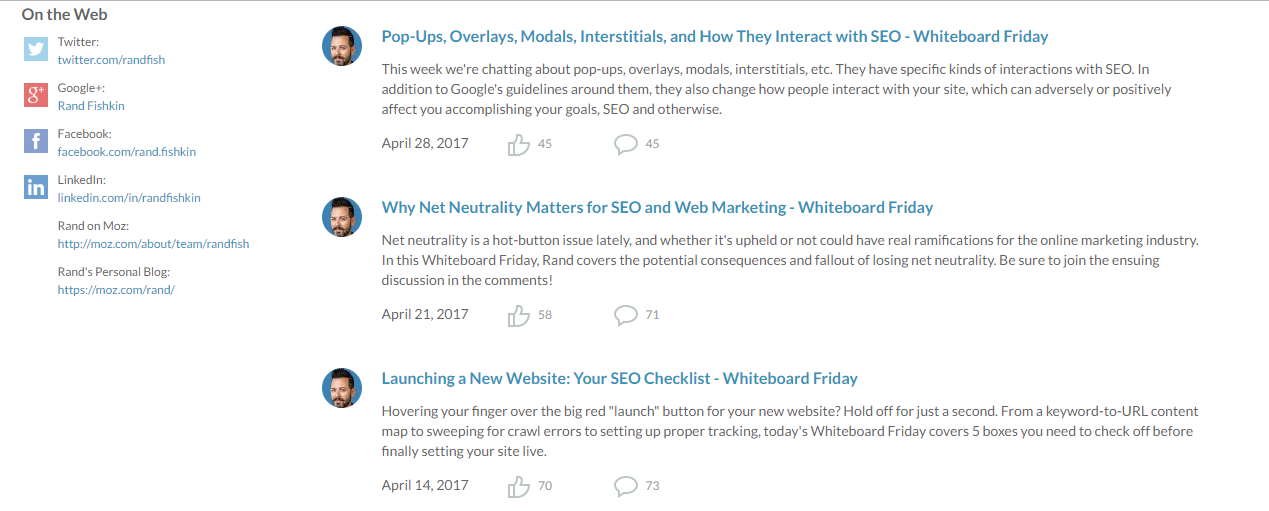 Feature image via Freepik.com