7 Types of Social Media Content That Drive Most Engagement – What Experts Say (& Real Life Examples)
Posted in :
Content Marketing
on By
Disha Dinesh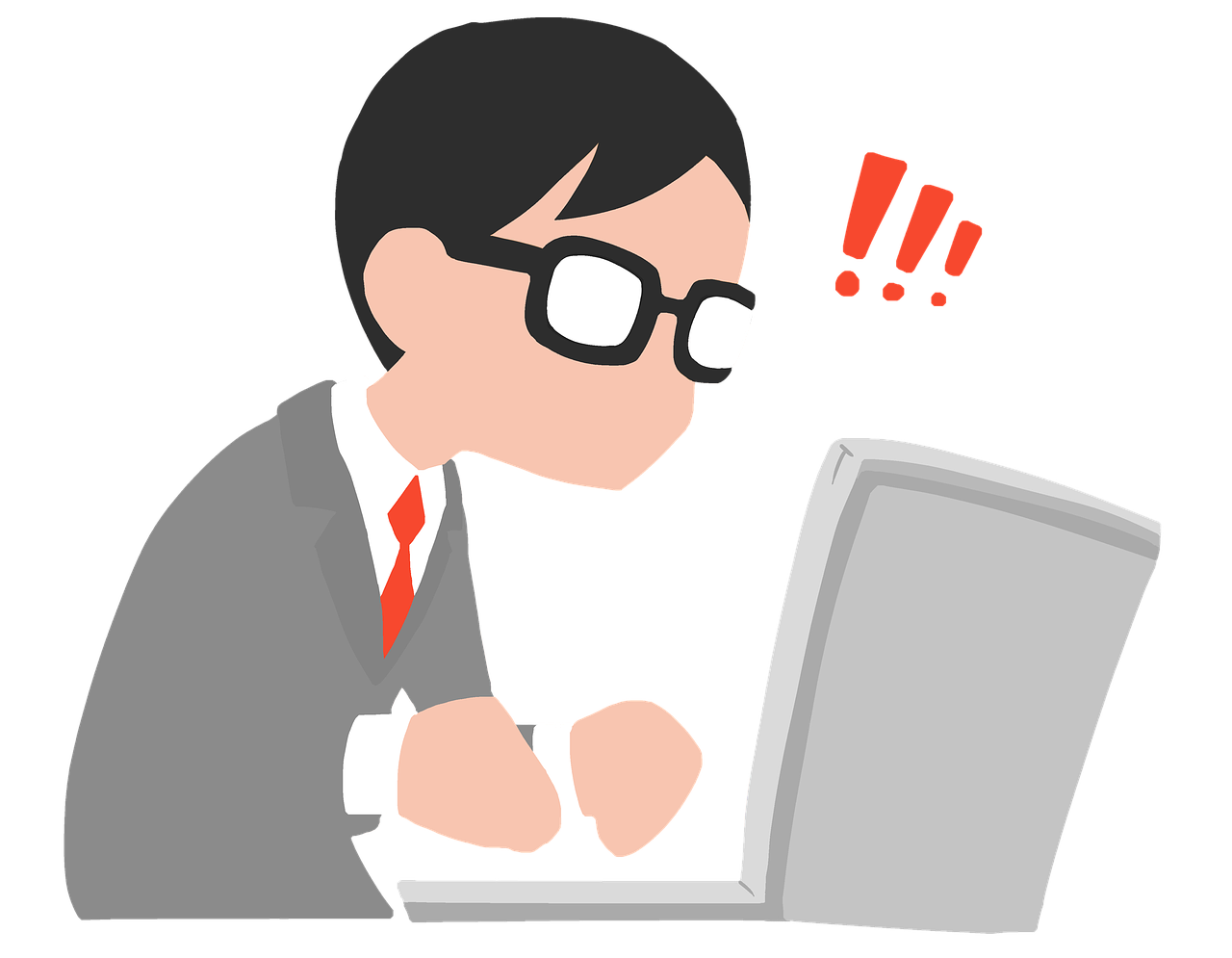 A Facebook page with 1 million fans can expect only about 20,000 of them to view a particular post- an observation made by Erik Devaney in one of his Hub Spot posts. If fan views are 2% or lower, engagement, and therefore leads are bound to be even lower. At this rate acquiring customers via social can become an excruciatingly tiresome process. Organically there are limited ways of improving your visibility, but engagement is something you can explore and optimize to the make most of the views you are getting. Great social media content is a challenge to create, but content is the key to creating engagement, and that's where you should begin.
But then, does engagement really work?
You bet it does! As discovered by TrustRadius, 80% marketers identify engagement as one of the top three metrics for evaluating social media marketing success. Also, a study conducted by Demand Metric revealed that 70% of marketers believe that interactive content effectively engages buyers. If you are investing in social, you have to invest in creating engaging content.
What are the 7 types of content that drive most engagement?
The common imperative for all engaging content is the ability to catch and hold viewers' attention. How you do that is up to you, but to make it simpler we have for you the 7 major kinds of content that keep audiences engrossed.
1. Content written for Me by You
Write for your readers.
 Write your posts in the most human way possible. Ideally, your words should pull readers into the post, and you can do that only by directly addressing them and the questions they are likely to have through your writing. Preferably write in first person, avoid jazz, and don't put effort into sounding more complicated and distant.

Write as you.
Don't be afraid to add a dash of your personality into your content. Be authentic. In fact, it is vital for your audience to be able to discern you from the noise and personality is the way to do it.
A good example of interactive writing is this blog written by social media marketing expert Kerry Butters. The first line you read draws you into a story, and she speaks directly to you in a warm tone.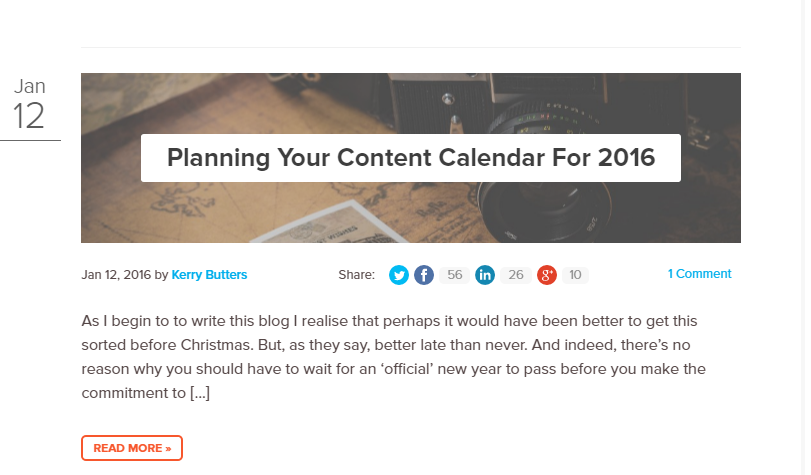 This is precisely what you want to accomplish with your writing.
Quick Tips:
1. Directly address your audience and their questions
2. Keep your tone of writing warm
3. Be authentic
2. Content that inspires emotion
Jeremy Ellens says it well with "Effective Marketing Appeals to Emotions Instead of Reason". If someone gave you $1000 and a month to market a product, you'd be well of spending at least 50% of both on creating the experience you'd want to sell. Experience is best recreated with emotion, and this is a powerful way of connecting with your audience. Apple has done this exceedingly well in this space.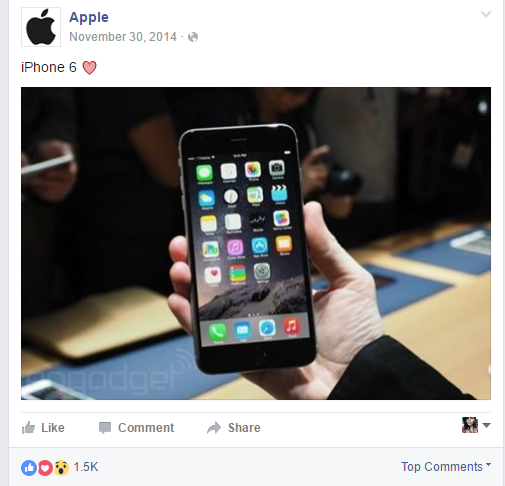 To do justice to deep value content and the engagement it drives, I've extensively discussed four sub-types of this kind of content. There are endless ways in which you can bond with your audience on an emotional level. These are a few popular methods used.
a. Tickle them with humour
Humor is likely to enhance brand recall and influence buying decisions when well integrated with your marketing message. Also, everyone needs more laughter in their lives. Bring that, and you instantly create a connect with your viewers, and then you can give them your message.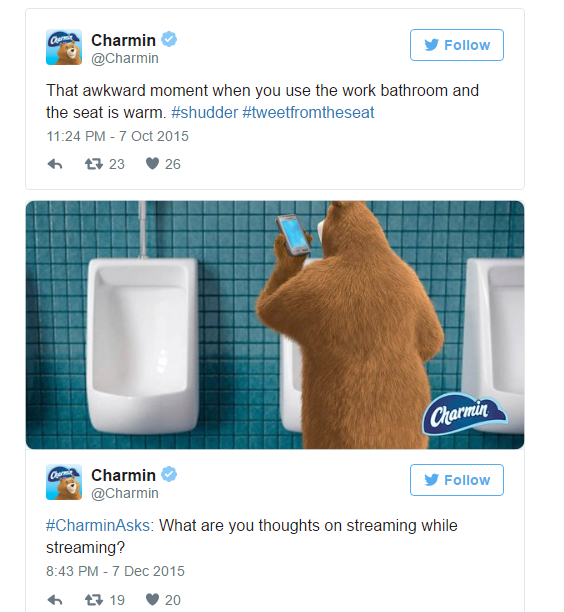 Unfortunately, although we all believe that we're hilarious, not all of us can make high-impact humour. To pull this off you'll have to hire the right comic talent and be well informed on the preferences of your Target Audience.
Lou Dubois breaks down marketing humour well in his Inc. piece.  With examples of what works and doesn't work, he also adds that you could take inspiration from local theatres or approach film schools for help when experimenting with humour. You could also try a potential idea on a small group of people belonging to your Target Audience and assess their reactions.
b. Put on a show for them
"Don't sell, entertain," quips Jessie Gould, and I couldn't agree more. 77% of Americans are stressed out, and 39% of them claim to have no time for leisure. Gould points out that people's feelings manifest in the way they engage with the market. Consumers seek out entertainment and you should be the one to give it to them. In fact, with a large number of brands vying for their attention, memorable entertainment is one great way of getting ahead of your competition.
Can you recall a jingle that got stuck in your head for weeks? I'm sure you can name ten. Here's one of my favourite jingles: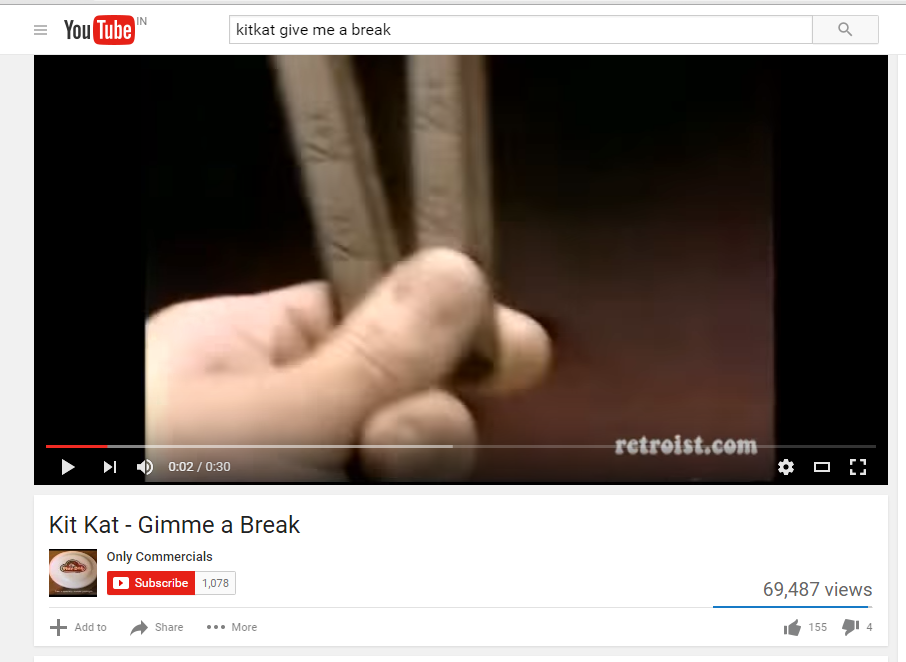 Always remember, the cardinal rule of marketing is to give your audience what they want and need. Give them that incentive to engage with you. Again, don't forget to invest in understanding what your audience will enjoy and relate to. Without that, your returns may not match your efforts.
c. Share inspirational content
Inspiration is almost contagious if you've noticed the pull that most of us have towards inspirational content, especially in image-quote and concept-video formats. Inspiration shared as stories, of success and of failure also do very well on social media. Tyrese Gibson, who plays Roman Pearce in The Fast and Furious Franchisee does a lot of inspirational based sharing on his social media accounts. Most of these shares receive a lot of attention and interaction.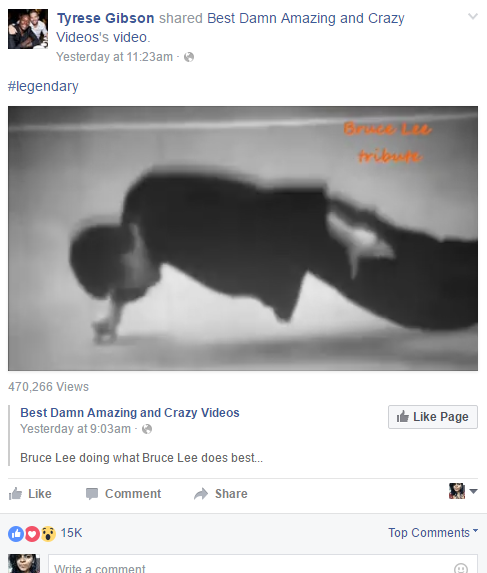 While inspiration is effective in encouraging engagement, how you implement it for marketing is important. What and how you share matters. Andrew Hutchinson explains this with his three tips for utilizing quote posts to best effect: –
1. Use your own images where possible
2. Seek out the best quotes which support your brand mission
3. Don't go overboard
d. Meet them on an intellectual level
The goal here is to share witty, clever and intelligent content to appeal to that aspect of your audience's personalities. Everyone appreciates a think-ride. That's where you see something and get to thinking and then arrive at a conclusion that surprises you or shows you something new. This trip is alluring, satisfying and pleasurable. But the challenge is actually creating content that can do this well. You can't afford to overshoot and go above your audience's heads or simply fail at communicating the effect that you desire. If making this kind of content seems hard, and it is, could always share stuff like this to get a high response.
Here's a really cool example of intellectually appealing content: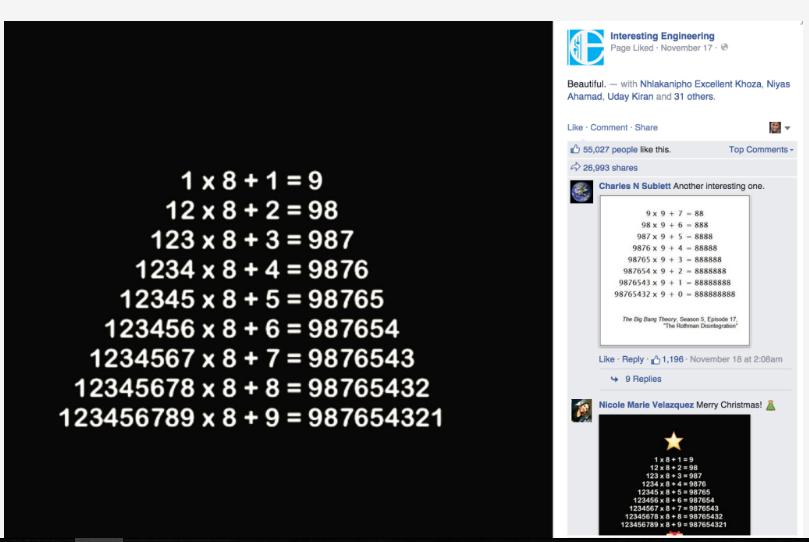 That concludes the content with emotional value section. Just to recap, you could make your audience laugh, captivate them with gripping content, inspire them or enthral them with intelligent content. While doing any of the above don't forget to follow these tips.
Quick Tips:

1. Research you Target Audience's preferences
2. Hire the right talent
3. Do a test pilot
4. Share, if not create
3. Content in story form
It was late last Wednesday when everyone had left the office. I was bent over my tortoise of a laptop and furiously clicking away at a mouse to get google to respond to my query, "Storytelling + Inspiration". I was ready to vanquish the pop-up and get to the article behind, but what came up was something very interesting.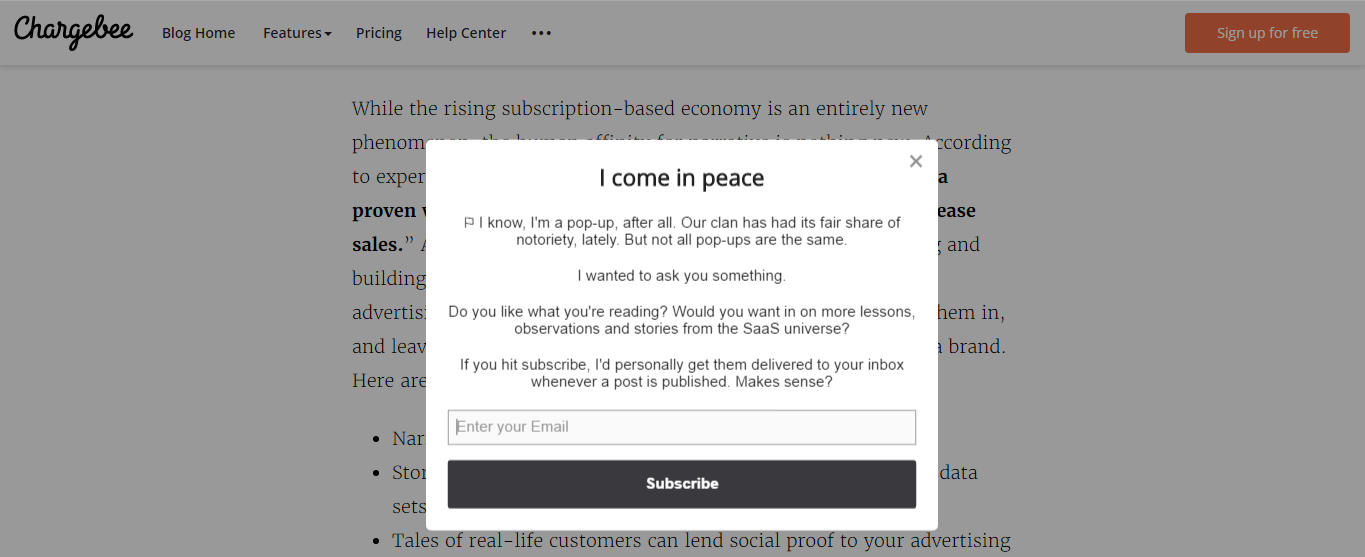 I'd say there are definitely higher chances of someone responding to a message like that one, what do you think?
Now that you've got two examples of storytelling (my own petty attempt to start this para with a story, and the writing on the pop-up), maybe you're convinced to try it out. If you aren't, John Solomon has three great reasons for you to get storytelling:
1. Narrative lends a personalized bent to your brand.
2. Stories can spruce up even the most boring case studies and data sets.
3. Tales of real-life customers can lend social proof to your advertising messages.
To help you make the best of your storytelling/marketing moves, James T Noble has four narrative elements that make for strong business stories.
Four Story Elements:
1. What makes you special? – build your story around this
2. Be creative – don't do clichés
3. Get people involved – your audience could be characters, or you could get them to tell their stories
4. Think like a book – all your campaigns should fit into the same book or theme
4. Content that is open-ended
"Open conversations generate loyalty, sales and most of all, learning… for both sides," states marketing pro-Seth Godin. Ask your audience what they want, listen carefully and they'll tell you. This is invaluable when developing your business, but can also be applied to gaining marketing insights. Observe how your audience reacts to various types of content and they'll essentially tell you what you should and shouldn't be doing.
Open-ended also means freedom for you and your audience both.
Until now we've discussed different essences that you can infuse into your marketing for better audience engagement. Now comes the really fun part. Q n As, surveys, you could do an #AskMeAnything, or any fun contest no holds barred. This is where you get to be really creative. The idea is that when you leave a question mark hanging, give someone options or get them to play a game, it instantly awakens in people an urge to respond. Adding incentives is another way of encouraging more engagement. Jay Baer from Convince and Concert has thirteen ingredients for the perfect social media contest.
Domino's UK did a campaign that ran between 9 am and 11 am on March 5, 2012. The promo cut the price of the pizza giant's Pepperoni Passion Pizza each time someone tweeted the hashtag #letsdolunch. The brand received an overwhelming response of over 85,000 tweets in two hours and ending up selling the pizza at 7 pounds lesser than its original price, but the sales they made that day would have definitely covered multiple times that margin. Making games a group activity is a great way of increasing engagement.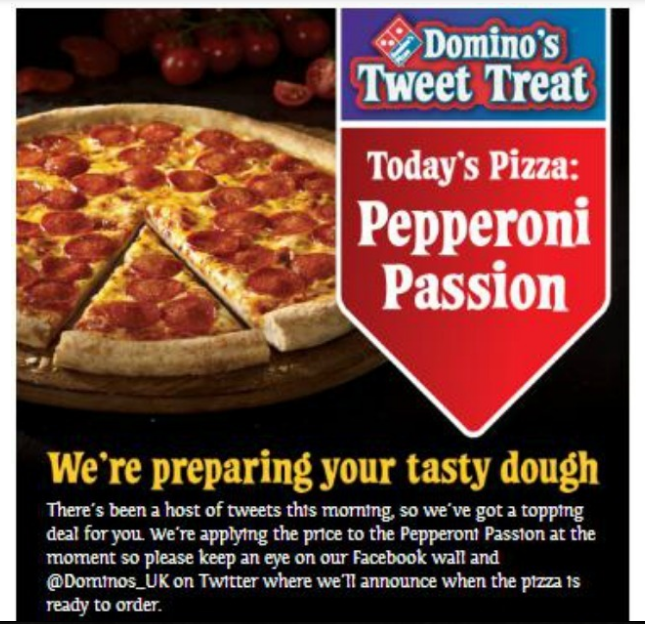 Quick Tips:
1. Ask you audience what they want
2. Listen in to market buzz
3. Experiment with quizzes, voting, ask and answer questions, create discussions and fun contest with incentives.
4. Share contest results, request winners to do the same
5. Get creative – try online versions of offline games
5. Real- time content
67% of buyers responded best to content that contained timely or unique information, according to an Economist Group survey. The way we communicate is constantly changing with social, and audiences are always active. The discerning element rests in how you communicate with your audience real-time.
To leverage real-time opportunities on social, you've got to think on your feet and be smart about it. This skill is something developed over time, with experience. What helps is knowing what not to do and Jen Gray explains this in "Real-Time Engagement Etiquette – Avoid Social-Media Mishaps".
Gray says, to ensure meaningful exchanges and avoid blunders, there are four questions you should ask yourself ask each time you post something on social media.
Real-time Posting Quick Checks:
1. What's the ultimate goal?
2. Do you have something to say?
3. Is the message authentic to the brand's voice?
4. Does the post add value to a consumer relationship?
Here's an instance of good real-time engagement- Miramax, the film company, honoured veterans on Veteran's day by tweeting out a blog post highlighting bravery of Civil War and World War II soldiers.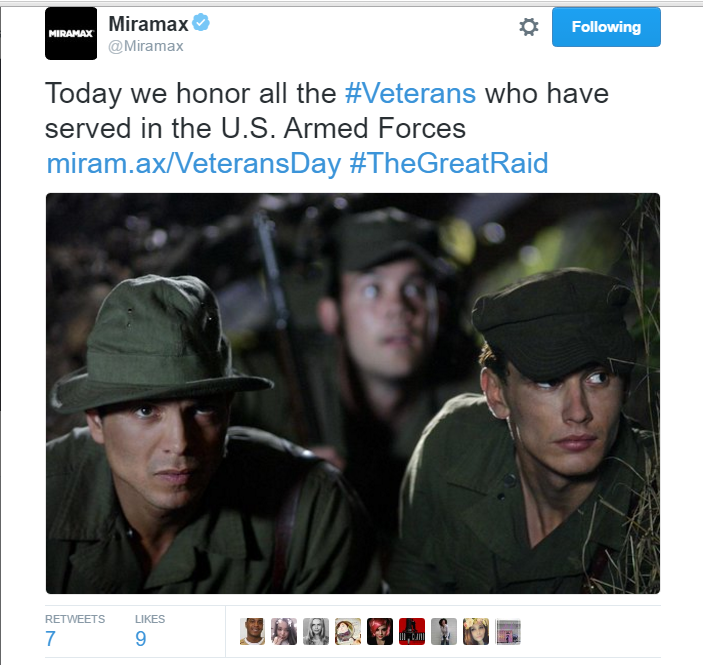 6. Informational content
Millions of people turn to social media for information, a good part of them possibly your target audience and potential customers. "The point isn't just to be present," says Tim Williams, founder of Ignition Consulting Group, " but to be useful." You could approach informational content in one of many ways, blogs – guides, trends, popular misconceptions, insights or you could go visual with infographics, videos (vlogs), or even do a podcast. The exciting idea is how you can help your audience in so many ways, using different platforms and information formats.
One blogger that does this really well is Gary Vaynerchuk.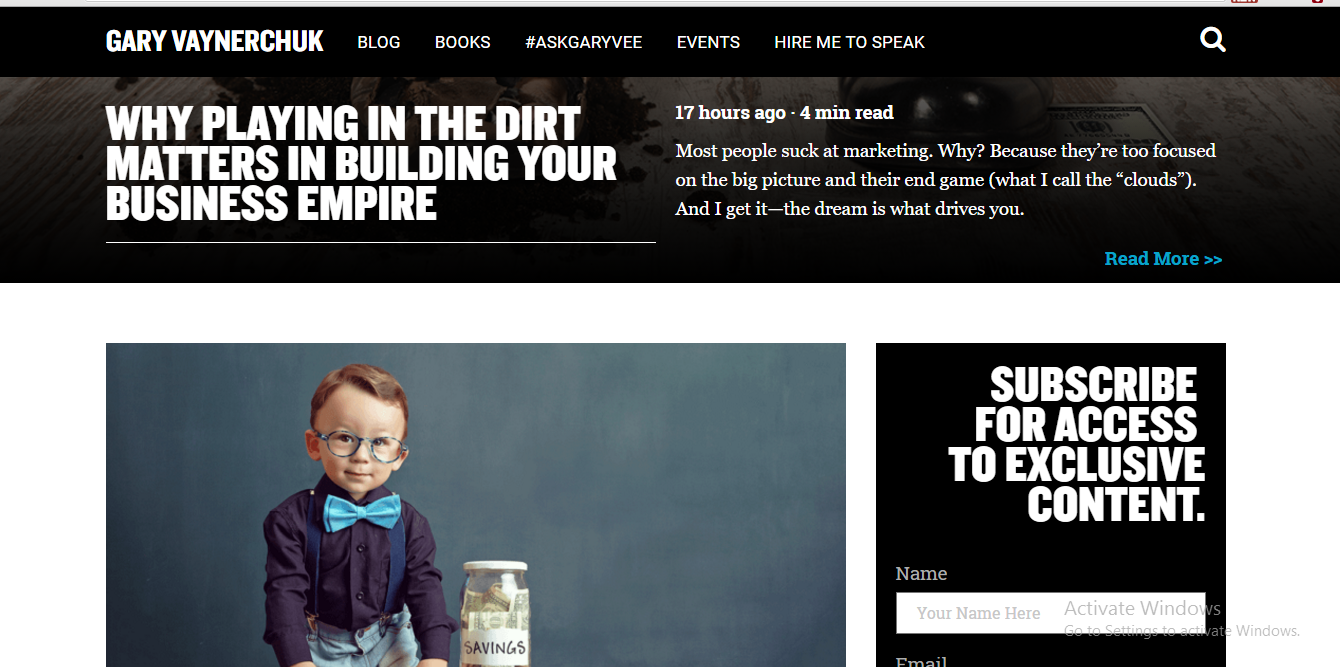 Quick tips:
1. Play with formats – keep them fresh and fun
2. Imagine the questions your audiences might ask, and answer them
3. Write compelling headlines
If you have seconds to catch someone's attention, you really have to be good at it! Here's a guide to writing great headlines by Jon Morrow.
7. Visual content
By now everyone knows that visual content amplifies content and its chances of getting noticed. Jesse Mawhinney's blog comprehensively describes the power of image communication and marketing.
There are so many ways in which you can use visuals. Certain colors even hold the ability to impact your sales, as Brian Morris explains in "10 Colors That Increase Sales, and Why".
Quick Tips:
1. You could experiment with collages, comics, infographics, posters, graffiti, gifs and videos. You could even use visual customer testimonials to build trust with prospective customers on social media.
2. Be sure to A/B test everything that you try, and assess which ones your audience likes best.
Here are a few examples of attention-catching visuals as graphs, collages, gifs and other inventive formats.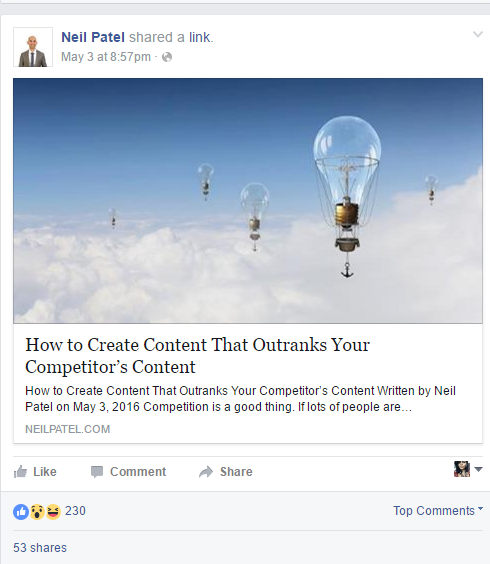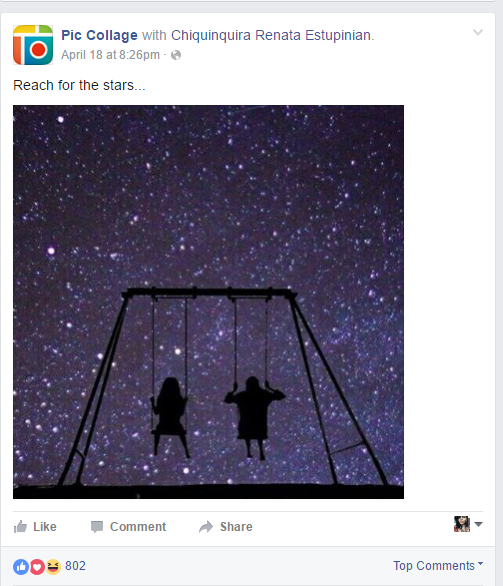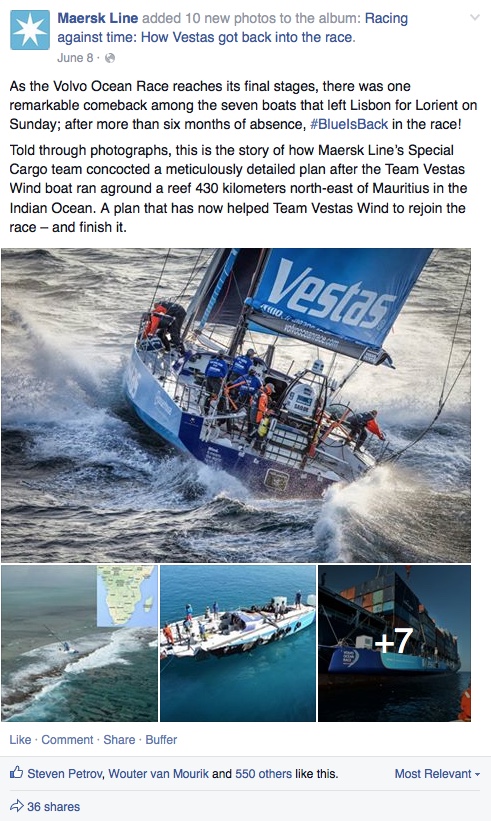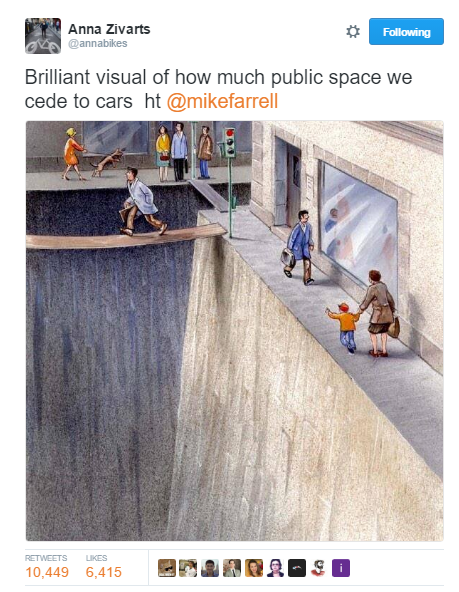 Types of visual content that you should use 
a. Infographics 
Infographics get shared 3X as many times as any other type of content on social networks (Source: HubSpot's Visual Marketing Statistics). You can use that to your advantage.
Create infographics out of important topics in your niche and ensure that you brand them. Place your company logo and a link back to a supporting article on your blog in every social share. The tactic would probably work best if you had a unique, eye-catching style of creating infographics that your audience grew to recognize and enjoy.
There are many choices in graphic design software that you can use to create infographics without much of a hassle.
b. Graphs 
If you quote studies often, on your blog posts, social shares, newsletters and case-studies, you could turn them into graphs instead.
Graphs are better than written data for three reasons – people grasp concepts, ideas and messages more deeply when they are communicated visually, visually represented messages are retained in the memory longer and content with visuals are generally shared more.
c. Screenshots 
Screenshots allow you to illustrate what you otherwise can't – examples in posts, ideas that your readers can use or insights that might otherwise be missed.
There aren't any rules for screenshots. You can use them just about anywhere, even in your social media posts.
d. GIFs 
GIFs can act as quick additions to capture the attention of people on social networks. They can be great and refreshing, or even comical when used in the right context.
DrumUp lets you search and add GIFs from GIPHY when scheduling your posts on Facebook, LinkedIn and Twitter. Here are a few examples of brands using GIFs for social media marketing that you can refer to for inspiration.
8. Live-streaming
In 2017, many brands are moving past visual content to . Using live-streaming tools like Facebook Live, Periscope and Webinar hosts, brands are attempting to break the 2D content barrier and catch viewer attention.
The great news? Most live-streaming tools are free (Facebook Live and Periscope). You simply need a live-streaming strategy to get on board.
Begin by listing the easiest things that you can do using live video – interviews? news casts?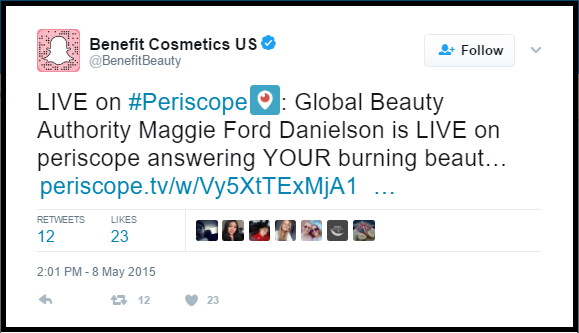 Once you have done that, reach out to and enlist the right partners (expert content creators, bloggers and influencers) who can help you create that content.
That wraps up the seven types of engagement driving content. It's over to you now. I'd love to see what each of you does with this. Share it with me and I'll include your ideas on our next blog.

Featured image credit: Ijmaki via Pixabay.com
Note: This post was originally published on  May 5, 2016 and has since been updated.