Using Employee Advocacy for Employee Engagement, Employer Branding & Social Recruitment
Posted in :
Content Marketing
,
Employee Advocacy
,
Others
on By
Disha Dinesh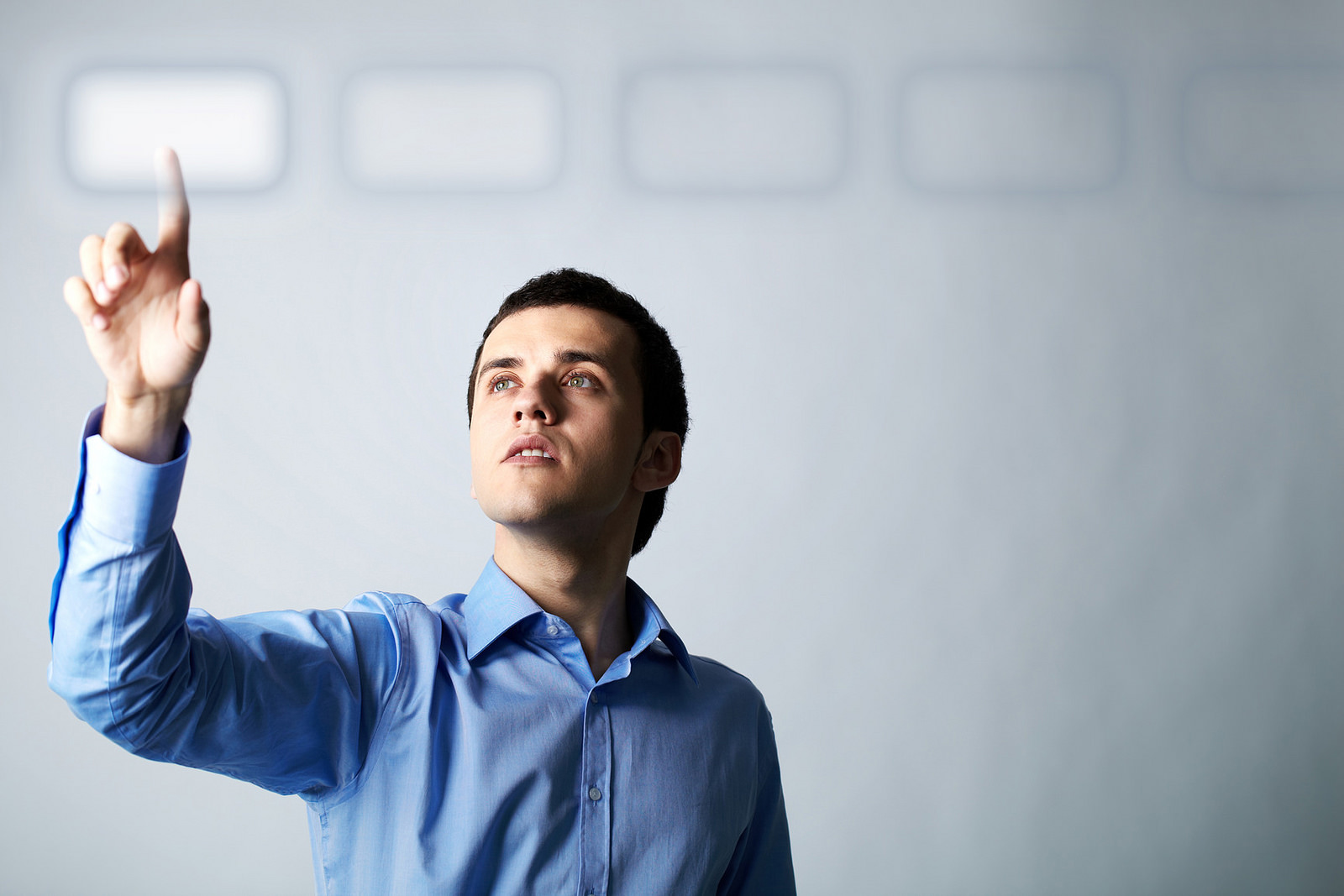 It maybe less apparent, but a HR professional is a marketer and a salesperson in principle. He/she markets a company and its culture, and sells job opportunities to prospective applicants. A HR professional is also the traditional "employee advocate" – he/she speaks for the workforce and is responsible for the quality of work life at a workplace.
You could see a HR professional as a realtor almost, because he/she mediates between the owners (management/company owners) and potential buyers (prospective employees), and it is his/her job to sell jobs, and keep employees engaged and motivated at the workplace.
Essentially, HR professionals have three key deliverables – recruitment, employee engagement and ensuring that the right environment exists to optimize employee performance. Each of these deliverables can be enhanced by implementing an employee advocacy program.
What is employee advocacy?
Employee participation in brand advocacy over social media channels is referred to as employee advocacy. Employee advocacy has a number of use cases and affirms the developing culture of cross-department cooperation in organizations and takes advantage of the growing trust in regular people or people like yourself.
To learn more about the various use cases of employee advocacy, you can read our post on employee advocacy use cases and case studies. In this article, we will explore the impact of employee advocacy on HR and its deliverables.
1. Employee engagement
Employee engagement is both a causative factor and product of employee advocacy. You need employee engagement to drive your employee advocacy program, and the program in turn holds the potential to create employee engagement.
Companies with engaged employees perform 202% times better than others (Source: Dale Carnegie)
Only 32.6% of the American working population is engaged (Source: Gallup)
47% companies who participated in a study claimed that they had to replace over 20% of their workforce in the last year alone (Source:Spherion)
Engaged employees are 59% less likely to switch jobs or look for opportunities (Source: Gallup)
Over $11 billion is lost annually to employee turnover (Source: Dale Carnegie)
Companies struggle with losing employees who have mission critical skills, and fail at finding quick replacements for advanced roles.
Great company culture and employee engagement activities can behave as powerful employee retention tools. Enhanced employee engagement can also drive numerous business goals, like improved customer experience, high employee performance, increased talent attraction and financial success.
Some companies hold contests regularly at the work place. They use them as a means of driving healthy competition between employees and pushing them to better their skills.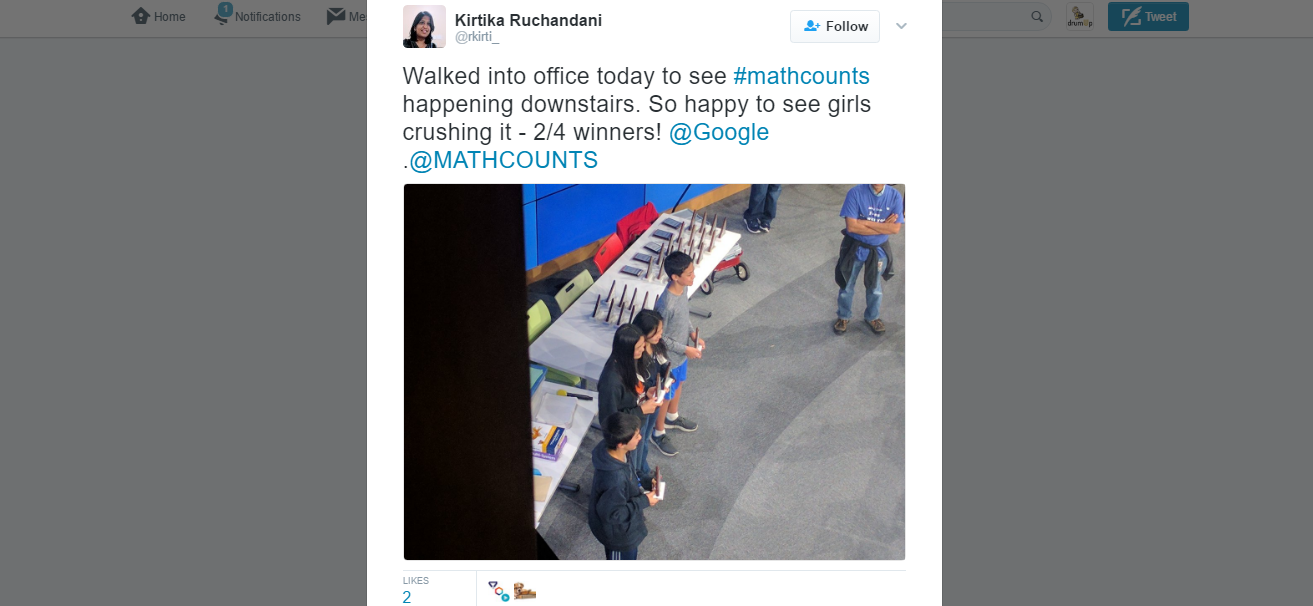 An employee advocacy program can be yet another fun way to run contests in the work place and keep employees motivated.
How to enable employee engagement via employee advocacy
Many companies take the employee engagement factor in employee advocacy for granted, and fail to create a system to engage employees and keep them motivated to participate. In such scenarios, the enthusiasm for the activity dies down over time and eventually drops to an insignificant minimum leading the company to believe that employee advocacy doesn't work or isn't for them.
For an employee advocacy program to be successful, there has to be an effective communication and program driving framework in place.
Build a company culture that employees want to talk about
Investing in employees is crucial to a company, because employees are the company. By investing in their training, empowerment and happiness, you set yourself up for success. Many companies are uncertain of where the lines exist when investing in employees. Some are afraid to go all in only to lose value when employees resign from their posts. What many companies fail to realize is that they could just as easily lose employees to their hesitation to invest in employee well being.
The smallest and subtlest of factors like the atmosphere at the workplace, the way you treat your team and the way managers handle mishaps can affect the way your employees regard your company.
Basic facilities must be met, of course, and spending a little extra on a company activity maybe once a week will do you no harm.
Give your employees reason to talk about you on their social networks. Expose them to opportunities and help them maximize their skills by providing them with enough support and treating them well. It will benefit you just as much as it will benefit them.
Identify communication gaps
When implementing any technology across teams, departments or offices, you need to first identify communication gaps so the program can be airtight. You'll need a community representative who can communicate between employees and management so employee concerns and requests are checked and communicated to whoever is running the program.
Several times, the incentive that you use as motivation may not work for everyone. You might need different incentives for different groups of people.
The content you share might interest some people and not connect with others at all. You might need different programs across teams to ensure that everyone has something interesting to share.
To check and manage all of these possible scenarios, you'll need representatives from each team, department and office, and they'll have to meet regularly to ensure that every program is aligned with and furthering business goals.
Without a proactive plan and framework, your employee advocacy program may not reach its complete potential. With a proper communication framework in place, and regular office meeting to discuss about employee advocacy and reward top advocates, you are giving your teams opportunity to work together and socialize.
Less than 30% employees believe that their company communicates with them well (Source: Weber Shandwick). Employee advocacy platforms let you connect all your employees to a common content stream, through which you can communicate to them important company announcements, achievements, information about recruitment and more.
Gamify employee advocacy
A gamified system comes with clear instructions, benchmarks to work against and rewards. Employees can compare their performance against colleagues and compete with them for rewards. Gamified systems work with definite measurements that you can use to track and refine the progress of your employee advocacy program.
On DrumUp's employee advocacy platform, for instance, each shared post earns an employee points and all points are recorded on a leader board. Employees are also awarded points for liking posts, and the likes are automatically updated on their company's social media accounts.
The system tracks shares by post and user, helping you identify your most popular posts so you can add more of them to your content stream.
Employees themselves can also suggest posts and contribute content to your program, lending it unique and fresh voices.
2. Employer branding
Who better to talk about your company than its employees? Prospective employees visit portals like GlassDoor and Kareer to get inside information about a company – its culture and work life – from employees. It is for that very reason that positive content about your company is more powerful when shared by employees on their social networks than when shared on official company pages. Employee advocacy gives you opportunity to facilitate that process.
You have to present your company as a great place to work – highlight its culture and selling points. Note that people love recognition and recognizing your employees in an important part of building a great employer brand.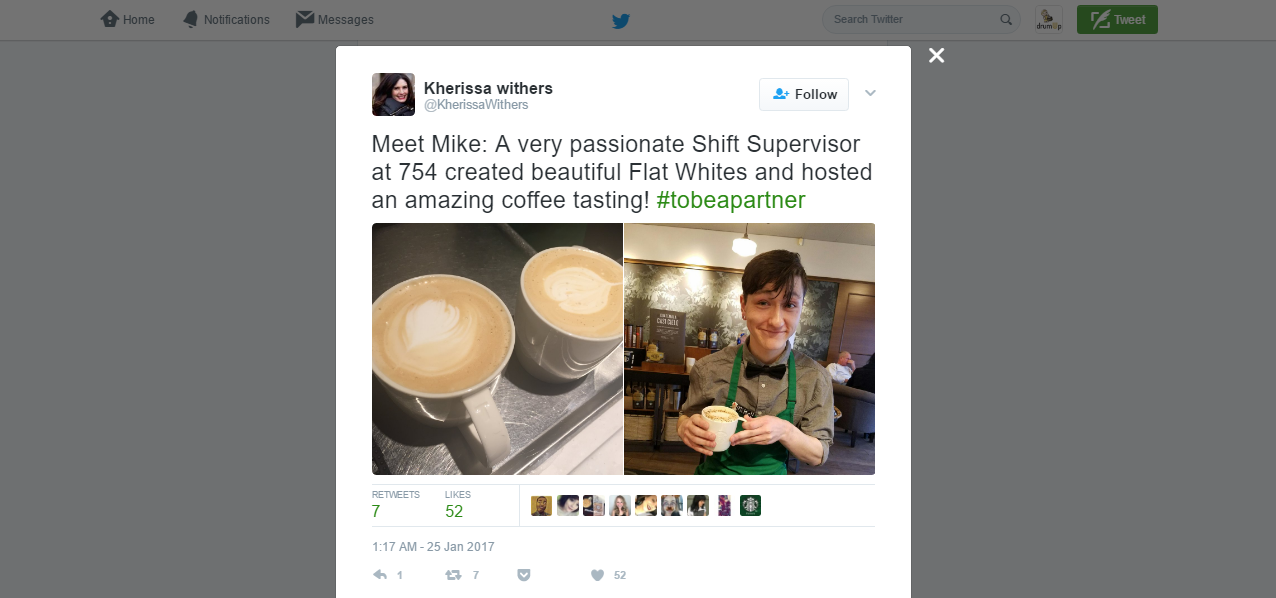 The job market is also getting increasingly competitive for companies. With the access that social media and recruitment sites have provided applicants, they have a wide range of companies to choose from. In addition to expected pay and the reputation of a company, the employer brand associated with it can become a deciding factor for applicants.
The market for skilled people is super-competitive, and 69% recruiters expect it to get even more competitive in the years to come (Source: JobVite)
73% HR folks shared that highlighting company culture is one of the best ways to set a company apart as an employer (Source: Social Recruiting Survey, JobVite)
Employees are considered the most trustworthy source of company performance, operations and culture (Source: Edelman)
Brand communication shared by employees spread 24X further as compared to brand messages posted on a brand's official social media pages (Source: MSLGroup)
33% consumers trust brands, while 90% of them trust employees, or their personal connection on social media networks (Source: Nielsen)
Employees who behave as advocates of their company are 20% more likely to remain in the company and are 40% more likely to believe in their company's competency (Source: Altimeter and LinkedIn)
An employee advocacy program not only improves an employee's relationship with his/her company, but informs them about their company and increases their interesting in talking about it on social networks.
Employee led employer branding travels further and is considered more trustworthy by consumers.
How to build a compelling employer brand via employee advocacy
You need to first establish a strong context for employees to participate, because they are the heart of any employee advocacy program. You have to explain to them why advocacy is important and how they have the power to drive real results for their company.
You can also decide how to externally motivate them to participate – it need not always be a material reward. Recognition, an opportunity to increase street cred and establish themselves as subject matter experts can all be good motivators.
Decide what your employer brand is and how you will communicate it
You need to pick a brand identity as an employer. What differentiates you from other employers? Why should applicants pick you over other choices?
A great way to capture your employer brand is by sharing behind-the-scenes images and info so prospective employees get a sense of what working for your company is like. You can also share employee achievements and recommendations from current or past employees. Achievements like patents earned, papers published, awards one, course completed, skills mastered are all great motivators for prospective applicants to consider a company for the value it can provide to them.
If you have company cookouts, retreats or other occasions (competitions, team meets etc.), you can also have employees share photographs of them on social networks.
Highlight the human side of your business
Spotlight the people who make your company. Share information about their conquests, what they're doing and how your company provides the right environment for them to advance in their careers.
Sodexo, a global leader in life services, and StarBucks are excellent examples of practise. If you look at Sodexo's Careers page on Twitter or the StarBucks Partners page, you'll see several pictures of the people who work for these companies.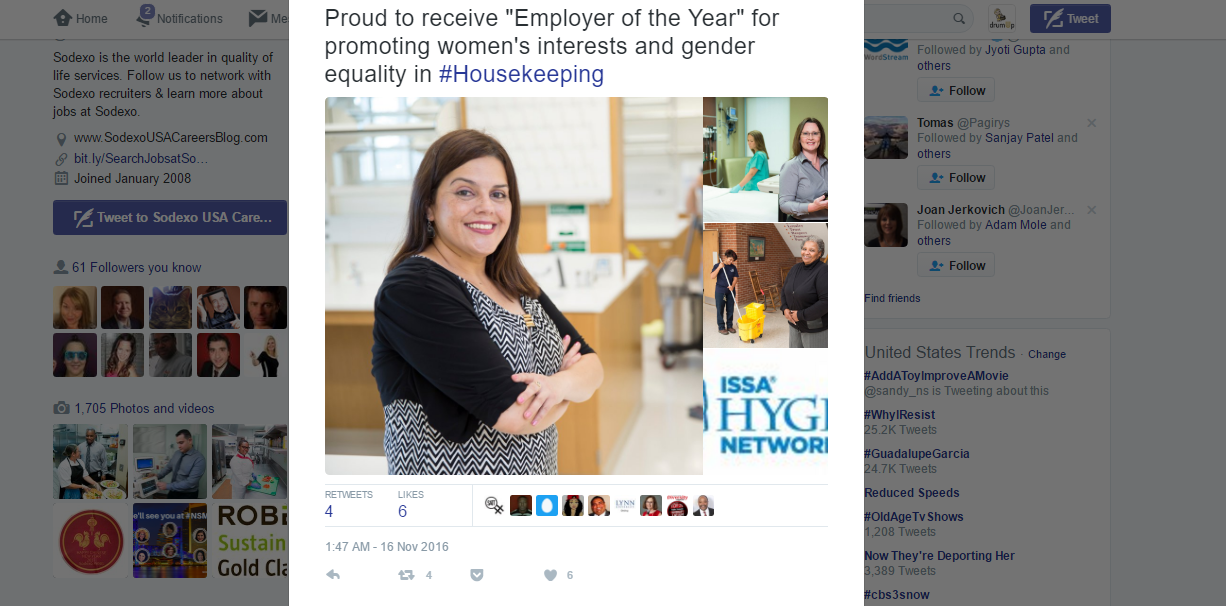 Establish client-facing employees as thought leaders
Your product managers, sales and HR professionals probably interact with prospective consumers and employees on a regular basis. By establishing them as thought leaders, you improve their influence on social networks.
Imagine your prospective consumer or employee has already seen your brand on social. They regularly see updates from your company on their social media feeds and posts published by your client-facing personnel. When it's time for them to make a decision, they are more likely inclined towards brands and people they know than companies they have never heard of before.
You can also enable your C-suite employees to build their social authority by publishing smart posts with keen insights often. You could provide them with data or a basic outline that they can add their voice to and push out on LinkedIn Pulse or Medium.
Create guidelines for social media
To maintain a united brand front on social and have employees represent you the right way, you need a set of guidelines for employees to follow. They don't have to be restrictive or controlling. You simply need to assure that an employee doesn't intertwine his/her personal views for your company's official views.
Most people add "views are my own" to their social accounts when they have disclosed a company name.
It is more important for you to provide your employees with the right training to help build social clout and maybe even blog and help you create content for your brand.
3. Social recruitment
Several global companies like Deloitte, Sodexo and L'oreal have begun to recruit via social media and employee advocacy. Employee advocates are likely to be directly connected with other people with the same background and job profiles as themselves, giving companies access to highly focussed applicant pools.
People are inherently wired to share stories and information about their workplace. You only have to tap into that habit of sharing and make it a possibility.
Employee referrals are the most likely to convert. While they may account for only 7% of all new applicants, employee referrals form 40% of new hires (Source: JobVite)
47% referral hires stay on longer at companies and have high job satisfaction rates (Source: JobVite)
67% recruiters and employees claim that the recruitment process is quicker with employee referrals (Source: JobVite)
51% recruiters have stated that the recruitment process costs less with employee referrals (Source: JobVite) Some people place the cost of hiring an employee at anywhere above $5000 (Source: RecruiterBox) and a single posting on a site like CareerBuilder.com at $419 (Source: HuffingtonPost)
Employers who use social networks to recruit have noticed a 49% improvement in the quality of hires (Source: JobVite)
We've already discussed how the job market is becoming increasingly competitive with multiple companies targeting the same skilled workers to fill mission-critical posts. Employees can give you personal and direct access to pools of applicants who are more likely to be qualified for the job and convert as new hires.
The hiring process is also likely to be more efficient in terms of time and money using employee advocacy.
How to expedite the social recruitment process using employee advocacy
The objective is to connect with the right candidate for each post. Many companies avoid using employee advocacy because they believe that the vetting process will get complicated with unregulated sharing and reach.
With a well planned program, you can simplify the pre-interview process and quickly create a shortlist of high-potential candidates.
Connect your employees with recruitment related announcements
Keeping employees in the loop can be a task in its own right. People rarely pay attention to company emails because they have little incentive to open or read them, and even if they did, there would be no way for you to track whether they have or what they did after.
An employee advocacy platform can help you reach your employees effectively, via email, on interactive apps and even through push notifications on their mobile phones. Employees are rewarded with points for sharing your content and you can track employee shares and even their reach on social networks on the platform.
Carefully craft the recruitment announcements that you share
Everything you share is meant to be amplified through advocacy, so you have to be careful about what you share.
Ensure that the right details are shared on your posts with a contact email where interested applicants can write in with their resumes and portfolios. You can also mention what details you want the applicants to include in the body of the email they send to you.
Some employers treat job announcements like marketing communication and develop compelling copy that will appeal to their target employee prospects.

Once the applications have come in, you can screen applicants using the resumes and social media profiles. You can then send out emails to selected candidates with details regarding the next step.
Support your employee advocacy prize with referral bonuses
If you have special incentives or bonuses for referrals that convert, employees are more likely to be motivated to help you hire the right candidates.
Decide on a bonus or incentive that your employees will appreciate.
Any process that can help you amplify your content, extend your reach and influence on social media is a definite advantage for your company. All you need is the right framework and external support (enthusiasm, effective communication and motivation) to make the most of the potential it has to offer.
Feature image credit: Steve Wilson via Flickr.com