8 Books You Need to Read to Win at Social Media and Content Marketing (You Should Start Now, Seriously)
Posted in :
Content Marketing
,
Social Media Marketing Resources
on By
Disha Dinesh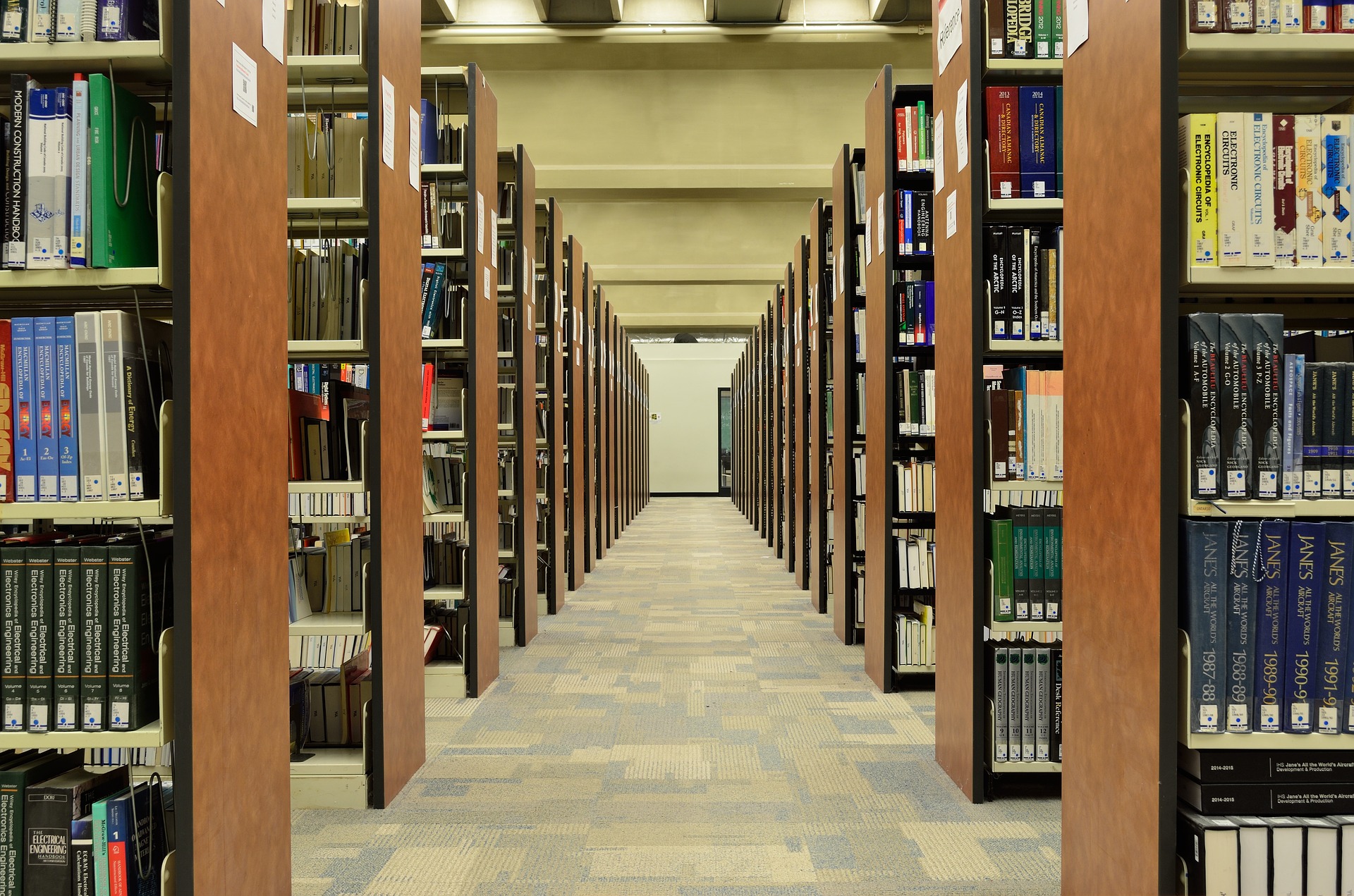 Looking for social media marketing inspiration? Need a content marketing strategy refill? Look no further because I've put together a list of some of the best social media and content marketing books for professionals. Go back to the basics and enhance your social media marketing abilities with insights shared in these social media and content marketing must-reads. Here they are in no particular order:
#1 Youtility by Jay Baer – Why marketing is about help not hype
Based on a new vantage point, Jay Baer's Youtility focuses on the only marketing strategy that guarantees success every time it's applied: the marketing strategy of being inherently helpful. Established on this principle, the book pits historically popular "top of mind awareness" marketing against the more current "frame of mind awareness" and finally Baer's own "friend of mine awareness" to understand the best ways in which brands can meet their social media marketing goals in today's scenario.
Baer believes that instead of using the kind of marketing that companies need, a brand's efforts should be directed at using the kind of marketing that customers need. Supported by that idea, Baer delineates a detailed plan of action broken into three large phases: serving up valuable information to an audience, being radically transparent in company communication and ensuring real-time relevance of all content shared. Centred around consumers and how to truly connect with them, this book is a must read for all social media and content marketers.
#2 Platform by Michael Hyatt – Get noticed in a noisy world
Aptly titled, Michael Hyatt's Platform gives readers the lowdown on how to steal the lime-light in an overcrowded market. What makes this an essential read is its gradual transition from the basics in the beginning of the book to the advanced strategies towards the end. Both social media marketing newbies and experts, can glean direct and clear actionable pointers from the book. Hyatt has incorporated a host of ideas that the world has seen great marketers use, in addition to several of his own experiences.This book is a great go-to for social media and content marketing information.
The last part of the book is an especially valuable mine of information, holding hard-earned marketing insights and personal experiences of social media successes. Platform goes beyond just tips and ideas. It acts as a full-fledged blueprint and can coach people who wish to build and manage social media platforms from scratch.
#3 Content Inc. by Joe Pulizzi – The new rulebook for entrepreneurial success
Joe Pulizzi advocates focusing on building an audience before promoting the products or services of a brand. He says that, "By doing so an entrepreneur can change the rules of the game and significantly increase the odds of financial and personal success." Pulizzi's Content Inc. offers performance-enabling guidelines for business-building, right from step one, or goal-setting. Documenting goals and persistence in working towards them is important because "there's a big difference between inherently having an idea of what your goals might be and getting them on paper and persistently working to achieve them."
Based on basic principles like those, Content Inc. is a great step by step process for businesses to follow to accomplish tough content marketing goals. The book in itself contains an elaborated six-step route to content marketing success – finding the "sweet spot", content titling, building the base, harvesting audience, diversification and monetization.
Leading with two chapters on how to create a "Digital Conversion Library", this content marketing book by Brain Massey goes into the depths of website content dynamics and its effects on web traffic – a subject not written about enough. Massey says, "It's important that your content be organized intuitively for both new and returning visitors. By 'intuitively' I mean your visitors' intuition – not yours. … It is the visitor's frame of mind that counts." Insights written in simple style like this make the book a comfortable, yet valuable read. With just the right amount of rigidity and flexibility, Your Customer Creation Equation can be applied to all industries and scenarios.
This book teems with practical measurement methodologies that can give you an exact picture of what's happening with your website and how to optimize it to grow your customer base. Massey's content covers more than the typical websites, he defines five classes of websites and describes uniquely the strategies that can be used to optimize each kind. If you have a website, you can definitely benefit from this book.
#5 The Art of Social Media by Guy Kawasaki and Peg Fitzpatrick – Power tips for power users
From legendary blogger and former chief evangelist of Apple, Guy Kawasaki, comes a straight-up, top-notch guide to realizing stardom with social media marketing. The Art of Social Media is the product of Kawasaki's, and his Canva colleague Peg Fitzpatrick's extensive experience as veterans in the area of social media marketing.
Filled with over 100 insights, tips, tricks and ideas, Kawasaki and Fitzpatrick's book is a great guide to building social media foundations, optimizing profiles, creating digital assets, winning over more followers and writing compelling blogs. The book is unique in its tried and tested strategies of developing strong social media profiles from scratch, with special attention given to brand marketing and market practices. For both amateurs and well-versed professionals, this book holds value in taking their game to the next level.
#6 Buyer Personas by Adele Revella – See your offering through the buyer's eyes
For a successful social media marketing campaign, it is essential to understand your buyers' way of looking at things. Adele Revella's Buyer Personas facilitates just that for readers by going into detailed analysis of the audience population. Rated by Fortune Magazine as one of the five best books of 2015, and penned by the world authority on buyer studies, this book is a compelling read.
An action-oriented guide, this book takes readers through the entire process of understanding consumers. Buyer Personas teaches readers how to categorize their customers, studying each type, and leverage the information gleaned. The book also has notes on how to construct more relevant messages and helps you develop skills needed to gain your buyer's trust. Another notable mention is the author's method of direct interaction with consumers to learn their needs. All in all, Buyer Personas teaches you how to learn what your buyer wants and understand how their purchasing decisions are made.
#7 Content Chemistry by Andy Crestodina – The SEO and social media marketing handbook
Built on insights from thousands of conversations on web marketing, Content Chemistry by Andy Crestodina is a good read. An SEO and social media content guide of sorts, the book has a collection of social, creative, and analytical aspects of modern marketing.
According to the author, attracting visitors, and converting those visitors into leads are the two goals that dictate web marketing. To be able to do both, marketers must master two things – content creation, and content promotion. To help readers achieve success in their marketing efforts, Crestodina splits the book into two segments: a theory behind web marketing and its practical applications (Lecture and Lab). In these sections, content marketing ideas and strategies are shared in simple and engaging ways to get readers to holistically learn and apply practically pertinent practices of social media management and SEO.
#8 Social Media Explained by Mark Schaefer – Unravelling the most misunderstood and confused business trend
This book stands out for its precise description of a largely misunderstood phenomena – social media. An entire volume of fundamentals has been complied and condensed into a compact and straight-forward guide on social media. Mark Schaefer's Social Media Explained has strategies that answer the most-asked questions that marketers have regarding social media.
An added bonus of reading this book is Schaefer's expertly explained passages on the sociological and psychological motivators that make social media marketing work. Penned in simple language, the book also includes tips on cultural trends and how to keep up with them. The book is organized in three major parts: 'The 5 most important things you need to know about social media marketing', '5 most difficult questions you'll face' and 'a social media primer'. Making the read entertaining and light, cartoons and supporting commentary are spread across the book.
When dealing with social media, which is constantly changing, being in touch with the basics becomes increasingly important, so you can build advanced strategies on well-founded fundamental knowledge. For that purpose, the books mentioned on this list are essential.
Image credit: ElasticComputeFarm via Pixabay.com
Last updated: May 26, 2015