Top 55 Social Media Analytics Tools
Posted in :
Social Media Marketing Resources
on By
DrumUp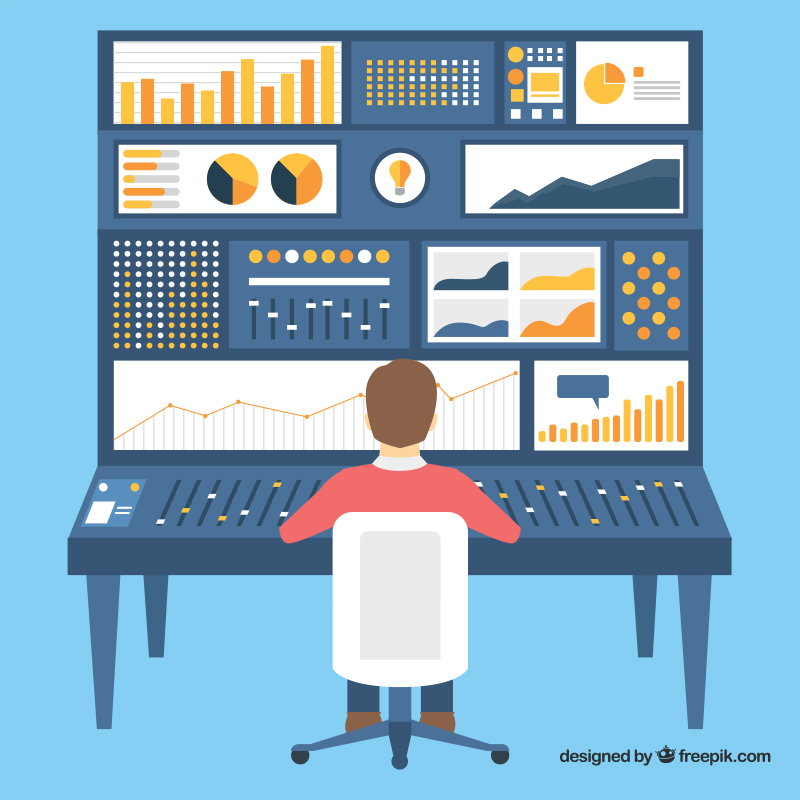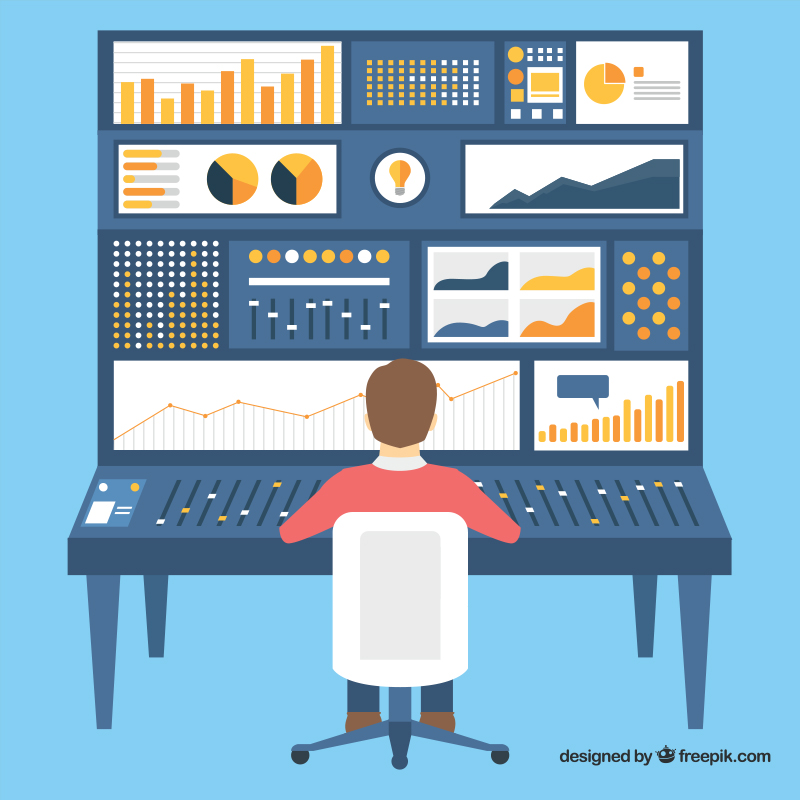 Using the right analytics tools in your social media marketing strategies can make all the difference. They help you understand the impact of your marketing strategies on social media by providing you with clear insights. Using these tools, you can find out what type of content is getting you more engagement, what time is best for posting content and what people are saying about your brand on social media. Here's our list of some of the best social media analytics tools out there. Do let us know of your favorite tool in the comments section below.
Talkwalker is an enterprise social listening platform that crawls over 500 million websites from 150 million sources. The tool can monitor and analyze mentions of a brand, company, keyword/s, key staff members, social channels  across social networks, news websites, blog, forums and more. Talkwalker has an easy to use platform that is incredibly powerful and can also be easily integrated with other platforms so you can track correlations between social data and other kinds of data, such as sales data.
Crimson Hexagon is a leading provider of social media analysis software. Powered by patented technology and an in-house data library of more than 600 billion posts, Crimson Hexagon's platform helps hundreds of brands and agencies answer critical business questions through the insights derived from social data.
This fantastic Twitter analytics tool is a favorite among many. It provides detailed information about followers along with their activity. You can even access statistics such as the number of followers that are online or your standard posting schedule etc. It also categorizes your followers based on authority, total tweets, activity, and number of followers.
SumAll is a multitasking tool. You can connect multiple social media accounts such as Facebook, Twitter, or LinkedIn together and SumAll will mail you reports every week. These reports contain data and insights on the latest changes, broken down on a daily and weekly basis. Plus, you also get a web dashboard from where you can access the report.
Simply Measured takes complex social media data and converts them into visuals that are extremely simple to understand. This unique feature is available as soon as the tool is set up. You can also export the data into Excel or PowerPoint. Dashboards are easy to create and easy to access. You can use the tool to automate processes, mail alerts, and schedule reports.
Twitter comes with its own analytics tool and it is simply called Twitter Analytics. This tool provides a monthly overview of the user's tweet performance across all areas of engagement including re-tweets, clicks, favorites, mentions etc. You also get to view specific tweet impressions and export reports as well. A detailed breakdown on all tweet engagements can also be obtained.
This analytic tool is exclusively meant for Facebook page administrators. The tool provides detailed statistics on fans, posts, and reach. An 'Insights' tab allows you to create a 'Pages to Watch' list to help you track the performance of other pages.
Added as the new Social Reports feature to Google Analytics, this tool helps you observe your conversion rates. You can also use Google Social Analytics to monitor the behavior of users from other social media sites. The tool comes with an 'Activity Stream' that allows you to get a real-time view of how you are being talked about on various social media platforms.
This tool is a boon for Pinterest users. Why? Well, for starters, you can access it straight from your Pinterest profile. Then, you get a dashboard that lets you view insights related to your marketing efforts on Pinterest. You can view the developments that have happened in areas such as followers, impressions, audience, and engagement. You also get detailed and specific reports on each of these areas and on the performance of your boards and posts.
Audiense, formerly known as SocialBro, is a tool that serves multiple purposes. It is a complete analytics tool that goes past the basics and reveals deeper information. It can provide details about your community such as gender ratio, geographical location, languages they speak, age groups and much more. The tool can also give you engagement stats, which you can use to create Ads and Direct Messages to target specific users within the tool itself.
Quintly comes with a free plan that provides you with analytics access for 3 Facebook pages, where you can get statistics on various engagement metrics such as comments, shares, or likes. You can also get detailed statistics on the growth of followers. Some of its other features include comparison graphs for multiple pages.
Cyfe is an all-in-one business dashboard app that helps you easily monitor and analyze all of your vital business data in one place. You can connect your website, blog, email, social media accounts, and much more to your Cyfe dashboards. Cyfe helps save a ton of time by bringing all the business performance data under one roof without having to log into multiple services everyday.
This website offers a simple but effective service of allowing you to track the usage of URLs, keywords or Twitter hashtags. The service is uncomplicated, straightforward and effective. Once the results are generated, you can view the number of posts according to a timeline, the amount of usage on top sites, share retweets and the most influential posts.
Viralwoot is a tool which specifically caters to Pinterest users, allowing them to schedule and promote their repins and pins. It also allows users to set up notifications for pins, track relevant metrics of Pinterest, analyze quality, understand the best time of the day for posting, generate SEO analysis for Pinterest and many other useful functions.
The SocialBakers analytics tool gives users insights based on the data gathered by monitoring the social media profiles on the most popular social media websites like Twitter, Facebook, YouTube, LinkedIn, Instagram, Google+ and VK. It allows users to measure the growth of their fan base, examine rates of interaction and engagement, improve social media presence, compare performance with competitors and generate reports.
This analytics portal will show you detailed statistics for all of your alerts, including the ability to compare two or more against each other. For each keyword or phrase that you are monitoring on social media, you will be able to see sentiment analysis, geolocation, the different sources mentions are coming from, the most influential websites and Twitter users talking about your term, and more. The tool also allows you to export your statistics into a ready-to-present PDF.
Wolfram Alpha is designed to directly provide answers to queries instead of suggesting a list of websites where you may find them. The personal Analytics tool that this company provides for Facebook accounts gives you the power to understand how your connections relate to each other, the approximate geographical distribution of your friend list and other useful functions like finding which words are most used by you.
Bitly Brand Tools allow you to better understand your audience on social platforms like Facebook, Twitter and Google+. You are able to track useful metrics like the number of users, number of clicks, number of clicks per user, and the number of visitors through different devices like desktops, mobiles and tablets. Using this data you can find out the impact of your social media marketing strategy.
Social Mention can be used to search the usage of certain words in blogs, articles, updates and other such user generated content across more than a hundred social media sites including Twitter, Facebook, YouTube, Google+ and many more. Using this tool you can track the conversations that people are having about a particular subject in real-time.
Twitter Counter provides analytics specifically for Twitter. It can be used to find patterns and trends in your followers and the users you follow. You also get a better understanding of the performance of your Twitter account by making use of the metrics that this tool provides, which include seeing the number of visitors and tracking the number of followers.
Hashtagify is very useful when deciding which hashtag to use while posting a Tweet. It shows the most popular hastags and how influential they have been since the past week or month. You can get statistics on particular hashtags using the tool's search function and compare statistics of each hashtag to better see the correlation between different subjects.
Twitalyzer provides a comprehensive variety of metrics which would prove to be invaluable to your social media marketing strategy – especially if you are using Twitter as your primary communication platform. By using this tool, it becomes possible to better understand which marketing effort is generating the most response in real time.
The Sysomos tool behaves like a search engine for social media. It provides the ability to track the usage of certain topics on various social media platforms across the world. The statistics it offers, are based on past history and real-time, allowing you to see the popularity and impact of the conversations which are related to your field of interest.
Trackur allows people to track updates, posts, articles and conversations that people are having about their organizations or brands. The tool can scan a wide variety of media including images and videos to check the usage of keywords so that professionals will be able to monitor the reputation of their brand in real-time.
Brandwatch is a social monitoring platform specialising in deep social listening and analytics. Currently, the crawlers draw data from approximately 80 million individual sources across the internet on a daily basis. This includes all the major open social networks including Twitter, Facebook, Google+, as well all other major social sites like Pinterest, Instagram, Flickr, YouTube, Tumblr and the vast majority of news and review sites, blogs and forums that exist on the internet.
Tweriod is a simple but effective tool for Twitter users which helps them decide the best time to post their Tweets. It analyzes the posting times of your tweets as well as the tweets of your followers to provide the ideal time to publish tweets. You get reports according to the days of the week and time of the day, and its efficacy improves as the number of followers you gather increases.
Spreadfast recently acquired Shoutlet and have included their features in their already long list. The platform provided intelligent social media analytics about yourself and your competitors. For example, you can search by hashtag or account name to see their followers, monitor specific members of their audience, find out the most influential members for a hashtag or user and more. The tool is also great for social media management as it comes with numerous collaboration tools.
This powerful social media analytics tool provided by IBM helps you understand the opinions and attitudes that people have towards your brand by analyzing the trends in social media. With this tool, it becomes possible to create a customized social media strategy by predicting the needs of your customers and identifying the primary influencers within your network.
Twilert is a service which sends you an email every time someone mentions any of your interests on the Twitter platform. You can customize the keywords that you use and the frequency of the emails to either gain updates hourly, daily, weekly or in real time.
SocialEars helps you better understand who the most influential people in your list of followers are and what they are talking about. It also provides other effective functions which help you optimize your content, analyze trends, measure the success of your social media efforts and compare the statistics with your competitors.
Hashtracking is extremely useful for hashtag campaigns which form a major part of marketing strategies on Twitter. You can gain insights about the trends and popularity of hashtags on Twitter and Instagram from past usage and in real time. You can even analyze influencers, contributors and images on Instagram which would be presented in the form of infographics and charts.
TrueSocialMetrics is a social media analytics tool inspired by expertise of Avinash Kaushik and designed to help marketing specialists improve their social media presence and it's impact on business. It helps you save time on reporting by analyzing all top social networks like Twitter, Facebook, Google+, LinkedIn and more in one dashboard. The tool's comprehensive content analytics and competitive analysis provide insights for improving your ROI.
This handy tool allows you to analyze the performance of your website or blogging site. You need a Twitter handle to use this tool, and it provides a wide variety of services which includes showing the number of shares, pins or retweets that the website has seen, the most popular posts on the website and which platforms are most popular for sharing content on your website.
TweetReach by UnionMetrics provides comprehensive Twitter analytics on reach, exposure, performance and engagement. TweetReach Pro Trackers continuously analyze all Tweets about any keyword, topic, hashtag, URL or Twitter account in real-time, providing details on how large and how active the conversation is as well as the size and engagement of the audience. All of the results are displayed in eye-catching charts and digestible reports.
This useful tool from ExactTarget helps you not only monitor the online chatter about your brand, but it also gives you the ability to respond to comments, complaints and questions in real time. Radian6 monitors traffic from more than 650 million sources from popular social media sites like YouTube, Facebook, Twitter and it even keeps track of mentions on news, forums and blogs to give you an accurate idea of the conversations people are having.
Rival IQ measures the effectiveness of your marketing campaign on multiple social networks. It provides data which you can use to decide keywords and website content, and it also compares your statistics with the competitors and markets that you are interested in. The metrics provided are proactive and easy to understand, which helps you quickly take decisions in the right direction.
This tool is a free service which offers analytics of an audience that is more than 450 million people strong. It enables you to understand the kind of content that your audience is most receptive towards, suggests ways of improving the performance of your website in terms of page views, repeat visits and time spent on pages.
The Engagor tools allows you to efficiently use your social media team to interact with a large number of customers across many different social media websites and helps you gain insights into the online activities and behavior of your customers. You can monitor and track conversations regarding your brand on forums, blogs, news sites and other social media and respond to them in real-time.
Digimind Social is an award-winning social listening tool that enables brands around the world to instantly understand their online presence and competitive standing, and use these insights to inform marketing, communications and audience engagement strategies. Digimind Social incorporates data from both social platforms and search engines giving brands a more complete picture of their digital footprints.
Brand24 is a cost effective and powerful social media analytics tool. It is highly effective in its monitoring efforts and keeps you on the right track. The tool comes with a web-based dashboard that hosts insights in real-time and provides detailed statistics regarding your content, as well as your audience. From robust customer engagement to assistance with sales leads, Brand24 is truly a social media marketer's delight.
This analytics tool for Pinterest is great for tracking your growth in areas such as re-pins, followers, and likes. You can also use it to search for conversations that are relevant to your market and connect with influencers. Tailwind helps you figure out your fan engagement levels in comparison to your competitor's. A 'heatmaps' feature lets you monitor the viral capabilities of a post and provides insights on the right time to pin or the best day to pin, depending on audience engagement.
Olapic is great for visual marketing. The platform provides videos and images from around the world for you to curate and then provides in-depth analysis. It can track sales, revenue and engagement that you generate through your photos. Basic analytics like number of views and likes per photo, revenue generated and followers are tracked. Along with the general analytics, it provides unique ones such as total number of impressions, unique impressions, and most engaging photos.
This tool helps you monitor content on all major social media platforms such aas Facebook, Twitter, YouTube, Tumblr, Instagram etc. You can create benchmarks against competitors and identify the most engaged audiences. The tool also tracks the performance levels of your content, with the objective of improving engagement and reach.
Synthesio is an analytics tool that provides users with access to both mainstream and social media data on a large scale basis. It comes with a content aggregation system that is designed to manage massive amounts of data by collecting, indexing, and storing it. This data is further used for analytics.
Developed as a dedicated analytics tool for Instagram, Iconosquare allows users to access insights on likes, comment, followers, posts etc. Data breakdown is available on a monthly or weekly basis. A summary of the core statistics is also mailed to you once you click the option on the dashboard.
A relatively new arrival on the scene, MutualMind is a social media analytics tool that helps users make sense of sentiments, track conversations, note key influencers etc. The tool provides insights on aspects such as what marketing strategy to employ and how to enhance positioning etc.
This open source tool comes with a ton of features in its basket. A graphical tool called Query Builder helps users to edit or create filters. An Arrow dashboard serves as a visualization tool, helping users visualize data obtained from the data stream.
NetVibes helps social media marketers do a lot of stuff. For starters, they can track competitors, clients, customers etc. Users can even access data relating to their reputation on various social media outlets. Analysis of real-time results is another great feature with this tool. Users also get a dashboard for media monitoring.
Crowdbooster can provide real-time analytics so it's easier for you to create reports. The tool provides analytics based on reach, followers, likes, comments and more on Twitter and Facebook. You can customize and your dashboard easily and export them to excel if needed. Audience growth is also something the app notifies you about. You can reach your biggest fans among thousands and engage with them to improve engagement.
Little Bird is an Influencer Marketing tool that finds the most relevant influencers on social media. Finding influencers, following them and sharing some of their content will provide a serious boost for smaller businesses. It groups people into clusters based on their influence and interest. These groups are then monitored for their interactions and hashtags. Finding the latest trends will become a breeze with this tool.
NetBase is one of the world's best analytics tools. It provides deep insights on your community and lets you track their sentiments, passions,attitudes, purchase habits, preferences and more. You can also track your current campaigns to find out which campaign is performing best. If you want to understand your standing in the industry, the tool lets you track trends and compare with your followers. The tool also promises to contain the least spam and deliver faster insights than other platforms.
As the name suggests, the tool gives clarity to the process finding influencers and trends. It shows you users' ranking, their bios, how responsive they are and their activity levels. This helps you identify whom you should contact as friendliness is also one of the categories that the tool uses to classify people. You can also limit your searches to power users and celebrities, based on your preferences. It also analyses your impact through mentions and impressions.
This tool is great for getting social media analytics. One of it's unique features is the ability to show you demographics for hashtags and not just your community. This will help you reach and cater to your target audience easily. The tool can also show you the general sentiment that is attached to your keywords. Compare yourself with competitors to see where you're ahead and where you're lacking. You can manage your entire campaign, with social media being just one of the aspects.
Everyone that is experienced in social media knows what the Klout score is. The more influential you are, the higher the Klout score. The score is measured by using multiple aspects including the ratio of reactions you generate, re-tweets that you get and many other factors. The tool helps you grow tremendously and provides a daily update on your Klout score. The higher your Klout score, the harder it gets to increase it.
Moz is a leading site for social media marketers and SEO experts everywhere. One of their products is the Moz Pro, and it is aimed and providing valuable and unique insights. Assets like MozRank, Domain Authority, the Keyword Ranking Tool and MozBar help you understand your competitors. You will also be equipped with the data needed to increase reach thanks to their Keyword Ranking tool. You can use these keywords on social media as well.
Note: This article was originally published on Sep 8, 2015 and has since been updated with additional information.
Image Credit: Designed by Freepik