How to Get Your Twitter Followers to Notice You
Posted in :
SMM
,
Social Media Tips
on By
Vasudha Veeranna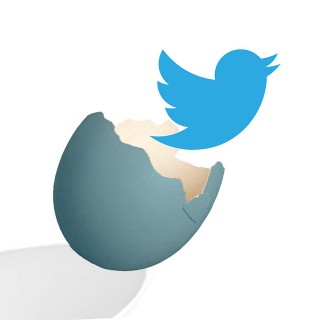 Twitter is a useful social media platform for businesses, but most of them are unable to use the platform effectively. While having a social media presence is great, it is important that you are noticed by your followers. So how do you do that?
Start with understanding Twitter
To maximize the benefits of your Twitter account, it is important that you understand how the platform works. Also experiment with time-saving social media management tools like DrumUp and see how they can work for you. Get your basics right in terms of Twitter-lingo such as retweets, trending, hashtags and direct messages.
Be professional
Twitter is your showcase to the world – present yourself in a professional manner. However, remember that professional does not mean boring. Make your Bio interesting. Retweet content that will pique the curiosity of your followers and keep your responses polite.
Tweet great content
Content is paramount to increasing your Twitter follower base. No, strike that – quality content is what you need to increase your Twitter followers and to have them notice you for the right reasons. It can be difficult to post good content on a regular basis, but if you reduce the frequency of your tweets or compromise on their quality, take it for granted that you'll be forgotten. Here a few tips on tweeting the right content:
Make your tweets fun and useful. Make sure that every tweet delivers value to your audience. For instance, if you are a business that sells vaccuum cleaners, rather than simply promototing your products, share some quick cleaning tips with your followers.
Create tweets that are engaging and will lead to retweets. One interesting way to do this is by sharing trends and statistics relevant to your line of business. Humor can also be extremely powerful in connecting with your audience.
Share relevant content that relates to your business. social media content. It keeps content ready for you to share with your Twitter followers and you can even customize the content before it goes live.
Engage with your followers. Nothing beats hand-crafted tweets that add personality to your profile. Do not rely solely on retweets. To establish yourself on Twitter, you have to display characteristics of thought-leadership.
Participate in Twitter chats and other discussions. The most important function of social media is to connect people together, and a lot of value exists in building personal relationships on Twitter.
Engage well and frequently
To maximize your ROI on Twitter, make it easier for people to find you. Place your Twitter widget on your website or blog. Also follow others and use @ mentions to start conversations with followers or influencers. Tweet frequently to ensure that you feature on your followers' Twitter feeds.
The trick is to use content as a tool to connect with your audience. Take the time to answer the questions they ask. Respond to comments and mentions. When your followers make useful suggestions, incorporate them. The idea is to show your followers that you are paying attention to what they're saying.
Note: This post was originally published on Mar 11, 2015 and has since been updated with additional information.
Image credit: mkhmarketing via flickr