Employee Advocacy Best Practices for Agencies Supporting other Organizations
Posted in :
Content Curation
,
Content Marketing
,
Employee Advocacy
,
Others
,
Social Media Tips
on By
Disha Dinesh

With over 37 million Facebook likes and close to 12 million Twitter followers, Starbucks has clearly nailed social media marketing. Going by their popular social media campaigns such as #TweetACoffee and #HowWeMet, Starbucks has been able to generate serious revenue using social media. The company has, of course, a large team of social media strategists driving this growth, but the company also has a less-known secret steering its tremendous social media success. This secret is employee advocacy.
Employee advocacy is the secret to social media success.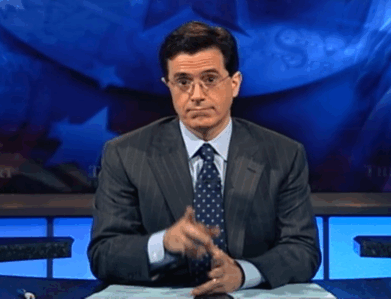 Most social media managers and agencies who look at Starbucks for inspiration don't realize that the company's employees actively contribute to social media engagement. There's no reason why your agency can't use the same principle to drive unprecedented growth via social media for your clients. But why isn't everyone doing this yet?
Employee advocacy remains to be a hugely misunderstood and underrated strategy.
Social media managers and business executives are now aware that social media platforms such as Facebook and Twitter are driving consumer decisions. According to this study, 75% of participants admitted that social media posts directly affect their buying decisions. But very few agencies are able to capitalize on this fact because doing so requires an audience and most of their clients don't have the necessary social media presence. For agencies growing a social media following for clients, getting an impressive ROI can be a painful, uphill climb. That's why you should start at home. Use the resources your clients already have – their employees.
Employee advocacy is a great way to build an audience and dramatically improve reach for clients at low budgets.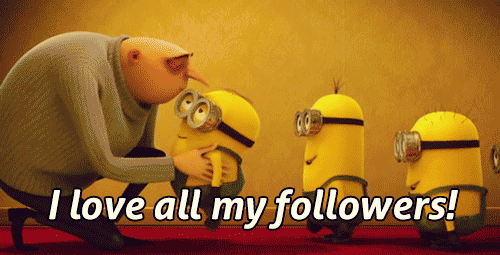 Challenges that stand between companies and effective employee advocacy programs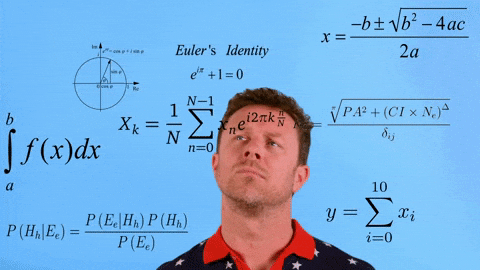 Any worthwhile social media marketing strategy, such as employee advocacy, comes with its challenges. How you approach these challenges will define the success of the employee advocacy program. These are the challenges you will face when managing employee advocacy for them.
1. No content to share
Many companies find the prospect of employee advocacy daunting because they have no content for employees to share. That's where social media agencies such as yours enter the equation. You can overcome this challenge by creating and curating content for your clients' employee advocacy programs.
2. Leaders not active on social media
Leaders must share and engage with content as frequently as possible. The leaders of a company are invaluable on social media, both because they're best positioned to represent their brand on social media and because they set an example for the rest of the employees to follow. It's also encouraging for employees to when their content is liked and shared by senior executives.
3. Employees consider sharing the marketers' job
In most companies, the marketing department owns employee advocacy. That gives employees the perception that employee advocacy is the marketing team's sole responsibility. The benefits of employee advocacy extend beyond the marketing domain, and it's important for employees to see that so they are inspired to participate more.
4. Executives can't measure the impact of employee advocacy
Why would anyone invest in a strategy that isn't a proven success? Investment in business is justified only when there's a positive and worthy ROI. That's why it's essential for agencies such as yours to measure and prove the impact of employee advocacy. The easiest way to do this is by choosing an employee advocacy platform that has an analytics module.
5. Setting-up is time intensive
Many social media managers avoid marketing strategies such as employee advocacy because they're time and effort intensive. However, if the same was made effortless by using a platform, more marketers would probably adopt the strategy. We built DrumUp's employee advocacy platform to simplify content sharing for social media managers and employees.
It's because of the above five reasons that companies hire agencies to run employee advocacy. And your job is to manage and overcome the challenges for them. Here's how.
Employee advocacy best practices for agencies supporting other organizations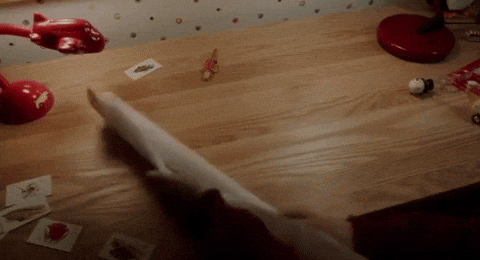 If employee advocacy is the most effective of all social media marketing strategies, why do some companies' programs fail while others succeed? It's probably because those companies are getting something wrong.
As an agency supporting other companies' employee advocacy programs, you are accountable for the results that you create. If you fail to meet client expectations, you stand to lose the client's trust and business. That's why we have put together a list of 7 employee advocacy best practices for agencies supporting other organizations.
1. Lead your pitch with case-studies and a well thought-out plan
They say the best pitch is what you can say to convince a client when you have 30 seconds with him or her in the elevator. But making a case for employee advocacy can be tricky. The concept may be straightforward but convincing a client to invest won't be easy. That's why you need compelling arguments and supporting data/stories to make that happen. Here's how you can.
Create a clear, compelling and concise deck that you can carry with your for your pitch. Don't make the info dense and tedious. Use visuals to simplify and drive home your points. Use the client's own social media pages to present your suggestions/plan.
Personalize your pitch for every client. B2B and B2C companies are worlds apart, so based on which one your client is, the details of your plan will change. eCommerce and retail are also completely different beasts. So are tech and cosmetics companies, pharma and automobile companies – you get the drift! Customize your deck for each client.
Understand how your clients feel – what their concerns are, what they want to accomplish and why they are looking for an agency such as yours. The answers to these questions will help you create a more sensitive and effective pitch.
2. Workout a reliable way to measure your efforts against your clients' goals
Since employee advocacy is a less-known concept, your clients will have a tough time relating it to other marketing investments. That's why it's important for you to explain to them how you'll measure your efforts in terms of other marketing investments that they understand well. It's also important for you to tie employee advocacy efforts to your clients' goals, so they can justify investing in you.
To measure employee advocacy, you have to be able to track your clients' employees shares and activity. That's easiest to do using an employee advocacy platform, such as DrumUp.
There are three types of metrics that you can use to measure employee advocacy programs – employee engagement metrics, content reach and engagement metrics and metrics measuring business outcomes.
Two out of three of those metrics are automatically tracked on DrumUp's employee advocacy platform. Business outcomes can be measured using custom URLs and user-activity tracking on custom websites. To enable this, you simply need Google's URL builder and some support from your client's IT team.
When presenting your metrics to clients, ensure that you cover brand reach, brand engagement, brand sentiment, employee engagement and conversions (if relevant).
3. Understand the prevailing culture and sentiment in your clients' workplaces
The excitement that exists among employees initially can wear out eventually, if employee stop caring about the program. As an agency supporting organizations to run employee advocacy, it's your responsibility to ensure that this doesn't happen. The most effective way to do this is by strengthening a company's culture and motivating employees to share, organically. While this may be challenging, because it's tough to change company culture as an agency, you'll find it very rewarding.
Take a "culture walk" around your clients' office, so you can get a sense of it. Make notes and offer suggestions to your client, explaining to them how the changes will impact the success of employee advocacy and other aspects of the organization.
Ensure that employees have enough incentive to participate in the employee advocacy program.The more active participation you can arrange, the more likely you will be to get commendable results.
Convince clients to invest a little in organizing events to honor the best employee advocates, spending negligible money to keep hard working advocates happy and motivated.
4. Choose the right employee advocacy platform
Choosing the right employee advocacy platform is critical because the platform will affect how smoothly your program runs. DrumUp's employee advocacy platform is build to make content curation, sharing and tracking effortless, saving you tons of time that you can use to fine-tune your content strategy.
Every advocacy solution has its own unique features, which can add to or make difficult your job as program manager. When making a decision about which platform to choose, survey the market and invest in the one that most suits your needs.
Some of the basic features that you should look for on an employee advocacy platform are – RSS feed integration, keyword based content curation, easy content sharing with employees, gamification to motivate sharing and engagement metrics to track your program. Apart from these features, DrumUp's employee advocacy platform also has features like "Suggest post" that make the app fun for employees to use.
When testing different platforms, actually run a test employee advocacy program to see if employee adoption of the app is smooth and if employees can use the app to help achieve your business goals.
5. Begin with a targeted approach focused on a small group of super-active employees
When you begin exploring employee advocacy as a solution, it's important to start small. You can't roll out the platform to a 1000 people and manage their participation on the program. That's because employee adoption is challenging and when you begin an initiative there are always tons of kinks that you may not have considered.
Launch your employee advocacy program with a small group of super-advocate employees who are truly invested in your brand, natural storytellers and are active on social media. These employees need not be high up in the hierarchy, but if they are, there's no harm done. The best way to identify these employees is by asking for volunteers and checking them out on social media.
When testing the program with your small group of employees, keep the communication channels open. It's best to get continuing feedback from participants of the program, so you can ensure that the content and incentives are working.
Try and get manager level employees on the program, because leadership should set an example for the rest of the employees to follow.
6. Create the perfect mix of non-company and company content
Why share non-company content? Neutral content can keep employees engaged, when they are tired of sharing branded content. Employees may also be worried about how they appear on social media if they're sharing only company content all the time. For these reasons, it's important for you to curate industry content alongside company content. DrumUp's employee advocacy platform offers content curation from RSS feeds and keyword based content streams.
There are tons of non-company content that can be beneficial to curate. For instance, you can curate the latest industry news, tips and advice that your social media followers would appreciate. You can also curate content from industry influencers, and build relationships with them in the process.
When curating content it's important to always give credit and never use content that's bound by copyrights. On DrumUp's employee advocacy platform, the posts curated in keyword based content streams also come with hashtag and @mention suggestions.
The company content you create should have the right tone and content for employee sharing. Ensure that you also have clear and specific goals directing every social media post, so that you never post something without a plan.
7. Invest in authenticity and building an employee-centric program
Employees are at the heart of employee advocacy programs. WIthout their cooperation, you'll find that you won't get very far. That's why it's important to build your program based on their behaviors, likes and dislikes. There's no better way to do this than by encouraging the employees' genuine love and enthusiasm for their brand.
First, pick a person who can lead your program. It's best if you find someone who understands the company's products and services and truly cares for the brand. That person can initiate your program and keep employees interested.
Pay attention to what your candidates want to read about and share. Post content taken from sources that interest employees – sources that employees trust. This can help motivate employees to begin sharing without needing any external and artificial motivators.
DrumUp has employee engagement metrics that help you understand which posts are most popular among them, so you can include more of that content in employee advocacy programs.
Finally, ensure that you remind employees to share daily. It's easy for them to get sidetracked by their work and forget. That's why we've built an automated emailing system in DrumUp that does the reminding for you.
Wrap
With companies constantly demanding results in social media marketing, agencies have to get creative with their strategies. Employee advocacy is one of the most underrated and misunderstood methods of engaging customers and prospects on social media. With the best practices on this post, you can make use of this method to accelerate your results.
Feature image via Freepik.com