3 Benefits of Content Curation You Didn't Know About. And Yes, There's an App for It
Posted in :
Content Curation
,
SMM
on By
Ashwini Pai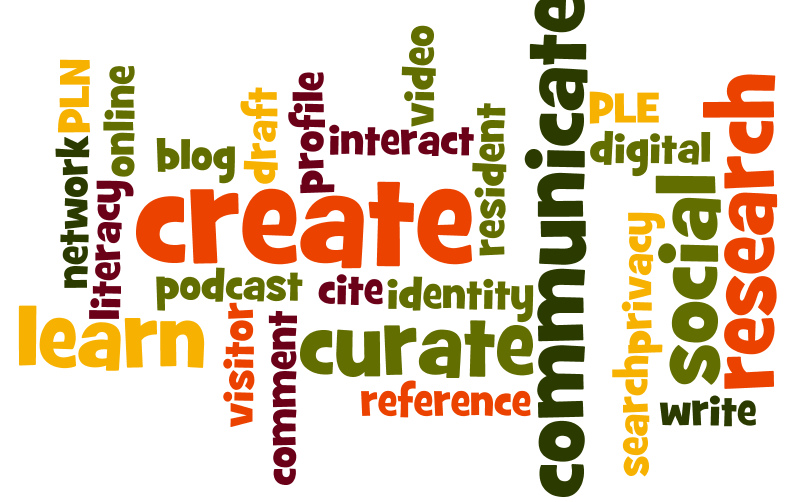 Even if you can afford to spend a lot of time on content creation, curation should definitely be part of your social media strategy. It removes your blinkers and allows you a broader understanding of topics. Curation offers you the opportunity to inform your current thoughts and opinions about key issues in your industry. And on days when you simply cannot create fresh content from scratch and you need to publish to your social media pages, the merit of a content curation app will become clear.
Why use content curation?
Positioning yourself as a trusted authority and/or a reference library
'Content is king' means little if you cannot encourage people to keep coming back to your business blog or social media pages for relevant, useful information that helps them make decisions, broadens their perspective, or provides entertainment value. Savvy businesses focus on sharing audience-centric curated content, supporting their goal of driving traffic to their website.
Improve internal social media strategies
Curation starts with content discovery – finding those elusive or latest articles that will deliver meaningful value to your audience in some way. It offers educational value to you and your team as well, helping you enhance some of your SMM goals and strategies. In fact, content curation can assist with most marketing goals, including lead generation, branding and customer service. It is yet another way to cut through the noise, determine answers to questions, and share to well-defined audience segments with a clear purpose.
Leverage mind-expanding benefits!
Curation doesn't only have to be about cutting through the clutter; it can also be a knowledge enhancer. Instead of offering a single article on the 'ten best SEO tools', you can provide a list of the '50 best SEO tools' by combining content from different sources. The knowledge resources you provide don't have to be limited to your blog; you can use the content for your ebook, white paper or present it in another content format.
What does the content curation process look like?
A tactical activity, content curation involves the following steps:
Defining and segmenting your target audience, and deciding why exactly you want to use the process and how it would benefit your audience.
Brainstorming on the best ways to identify and source content, which facilitates steady, on-schedule sharing on social media, your business blog, or other channels.
Identify the right channels through which to share your content (this will also depend on the channels that your audience uses on a refular basis)
Filtering content, adding your own opinions, and archiving it for future use
Challenges of curating content
Curation is a time-consuming process, involving hours sifting through articles to find quality content that your audience will actually read and share. On some days, you may struggle to find compelling content, and get zero return on your time investment. It isn't a feasible strategy, especially if cannot afford to spend a couple of hours each week finding and curating content online.
If you're unable to curate manually, you'll have to invest more time in creating content! It will only add to the complication and exhaustion of putting branded content before your target audience. What you need is a reliable solution that enables you to curate and create without breaking a sweat.
Once you find the content, you will need to post it to your social media pages. Scheduling posts is another time-consuming task, and a rather monotonous one at that. An automated solution can be useful in saving both time and effort.
There's also the risk that – given a lack of time – you won't be able to curate content effectively. Your audience will immediately sense that you're sharing poor-quality content, which can turn them off and affect your credibility. It isn't a risk you want to take on.
A content curation app can help
A content curation app handles the content discovery for you, helping you zero in on the best content online. All you need to do is add relevant keywords/phrases, and apps like DrumUp crawl the web to discover relevant content.
The app can also schedule your posts for you. This kind of automation is already being leveraged by businesses. A curation tool extends its functionality by both discovering and scheduling content. DrumUp, for instance, also serves as a content management system by posting to different social platforms, scheduling posts for coming days, or linking social media accounts to your blog. You can manage all your social media accounts from a single dashboard, and customize your social media strategy for every channel.
Content curation apps also allow you customize posts, so you never have to feel like a machine did all the work for you. You have the option to add flair and communicate in your brand voice.
Finally, a content curation app can keep offering content suggestions even when you're on the go, adding flexibility to your SMM efforts. With DrumUp, you can receive content suggestions via email, online dashboard or mobile app.
Image Credit :  catherinecronin via Flickr