Why DrumUp is an Ideal Social Media Management Tool for Startups
Posted in :
Social Media Tips
on By
Ashwini Pai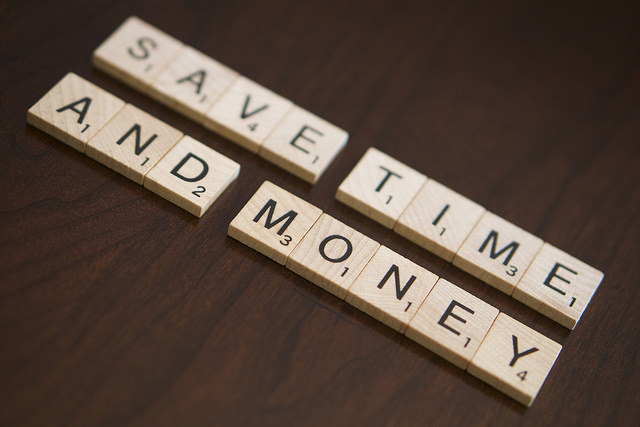 If you had to pick a tool that helped your brand maintain an active, dynamic presence on social channels, how would you go about it? It would have to schedule posts (ideally at optimal engagement times), send you content recommendations for review and push out great stories to your audience, and be conveniently accessible on your smartphone or tablet. A simple tool that you can get started with immediately, and hopefully, one with a promise of more enhancements that allow you to do more with and derive greater value from social media.
I've just described DrumUp, a nifty social media management tool for startups making waves for combining effectiveness with simplicity.
Additional Reading: 21 Social Media Management Tips for Winning Social Media Managers 
Make content discovery time suck history
You want to share interesting stories with fans and followers, but you can't afford to spend hours scrolling through articles and clicking on links, or rely on saved bookmarks of amazing links you chanced upon during a browsing session. This is one of the top pain points faced by social media marketers. One hack suggested by social media gurus is to spend thirty minutes or so coming up with enough content to post for several days. This approach is fine as long as you're willing to sacrifice topicality and your schedule for the upcoming days is too tight to check Google Alerts or capitalize on trending topics. Some suggest recycling posts, but repositioning them every time you re-post. The logic is that different followers will view your posts at different times, and you can target the same post to specific people at specific ideal times. Recycling can be a hit if you schedule near-perfectly for enhanced user interaction. It can also be a miss.
Such compromises are not needed. That's the whole point of developing content discovery tools like DrumUp.
DrumUp excels at finding fresh and relevant content of value to your audience, regardless of your niche and is the perfect alternative to Buffer Suggestions. You supply the keywords and DrumUp delivers the most happening stories and blog posts to your dashboard, email and mobile phone. You can review them and give them the go-ahead, save them for a future date, or replace one or more content recommendations with your own. What you're essentially doing is completely eliminating the time you would have otherwise spent searching for content, and instead, reviewing contextually relevant, topical content recommendations from an advanced content discovery engine. Cut down on content discovery time from one hour to 10 minutes. Or from half an hour down to five minutes when you're super-busy. DrumUp saves you a hell of a lot of time.
Schedule posts like a pro but without all the work
If you had 30 minutes a day for social media, spending half that time on manual posting would be quite foolish. That's the reason why DrumUp, Hootsuite, Buffer and TweetDeck exist. How DrumUp trumps other mainstream tools in this area is by providing multiple scheduling options suiting various SMM requirements. For instance, say you want to be notified of new content recommendations on your mobile phone each day, edit a post or two, and tweak the scheduling time to coincide with an important announcement. Or you want to schedule your own custom posts, company news or events for a specific time or date. DrumUp's one-click schedule and easy editing feature takes the pain out of incorporating changes, while making automation feel like a personal social media interaction and not a spambot machine.
To take user interaction to the next level, DrumUp also suggests the best times to post updates. If your own analysis has yielded ideal time widows promising a high likelihood of engagement, you can make appropriate modifications. Mix up DrumUp's content recommendations with live, engaging tweets or FB posts of your own, and share at times of highest social media activity to build enduring relationships with your audience.
Beat social media anxiety
Among DrumUp's users are solo entrepreneurs who're just getting started on social media. They love its minimalist and intuitive dashboard design that makes browsing and sharing a breeze. You can add multiple social media accounts and manage them from a single dashboard. A single click transition from one account to another speeds things up and doesn't throw you into a tizzy. Stay calm, keep the content rolling out, and maintain updated social media pages that encourage interaction!
Whether you're using the mobile app or web version of the social media management tool, there are no confusions or uncomfortable moments. DrumUp beats the hassle of training an employee on social media management. Designed for flawless curation and scheduling, it is the virtual social media manager startups need to maximize engagement and drive conversions.
The DrumUp development team is experimenting with new enhancements aimed at helping startups improve productivity further and build a thriving social media community. Watch this space for the latest DrumUp news and announcements!
Image Credit : Owen Moore via Flickr