The Ultimate Guide to Social Media Link Building
Posted in :
Others
,
Social Media Tips
on By
Disha Dinesh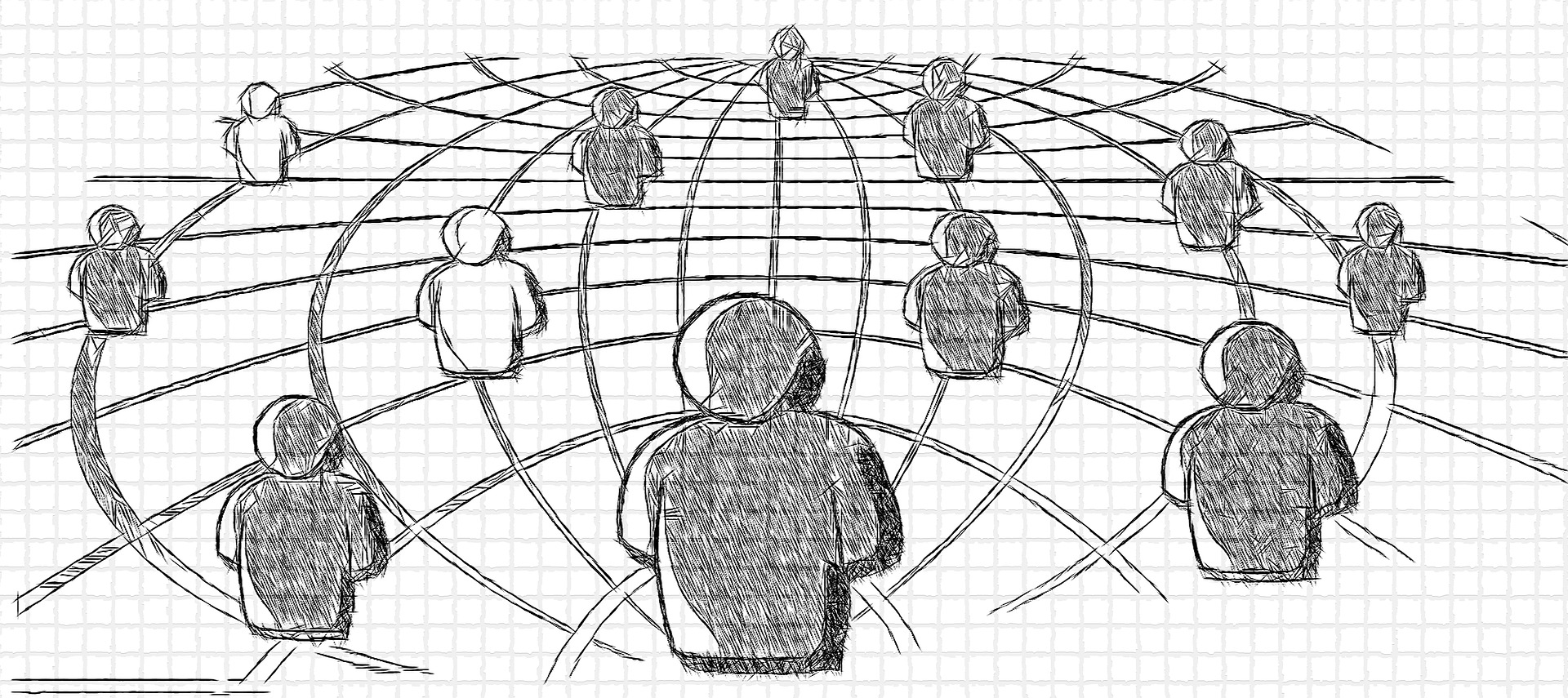 Social networks aren't only people connectors, they can also double-up as SEO boosters. Used correctly, social media can earn you quality back links and increase the authority of your website.
What is link building?
Link building is the process of attracting links back to your web pages from external websites. Each link earned is equivalent to a vote in your favor that is considered when search engines rank your pages.
As Google's latest updates – Panda and Penguin – factor in social media validation, and the search engine continues to return relevant and shareable content to search queries, businesses are increasingly considering their social media efforts when creating their SEO strategies. This guide will elaborate on how you can alter your social activity to enable link building via social platforms.
1. Identify your targets
You need to place your content before the right people to attract quality back links. Influential bloggers and journalists in your industry are the ideal crowd to target. Facebook and Twitter maybe ideal for most businesses, but you may want to focus on the platforms that your target audience frequent. Consider all possible platforms because some of your targets could be more active on Pinterest or Instagram than on the mainstream social marketing platforms that brands target by default.
Alternatively, you can identify influential experts in your niche and follow their followers to connect with your target audience. You can also locate people on niche communities and discussion forums.
Quick tips for content targeting
a. Use social media platforms to segment and monitor your targets – you can use Google Plus circles or Twitter lists to create lists of your influencers to monitor/communicate with them
b. Explore paid social ads for interest and profession based targeted exposure – you can optimize the effectiveness of your social media content by only sharing it with interested parties
c. Nurture niche communities – you can target content by sharing it on relevant social media groups and communities
2. Add value with content
There are various tactics that you could use to earn links but social networks provide you with opportunity to get them naturally. With social platforms updating feed curation algorithms, overtly self-promotional content has become ineffective and may even harm your search rankings. If you share content with genuine value, people are more likely to engage with it.
Ensure that your content is well-researched, includes statistics and fresh angles that can help people achieve their goals. Videos, infographics and visuals are great formats to work with. Don't get carried away with entertaining your audience, because solid posts with in-depth information can turn out to be more beneficial over time. Expert bloggers are far more likely to link out to comprehensive write-ups and professionals often look back at in-depth posts for quick references.
Quick tips for creating content with value
a. Do your research and make it exhaustive
b. Refer to only trusted and high-authority websites for information
c. Include sources and references where required
d. Write content that is authoritative, actionable and precise
e. Benchmark what you write against what the experts in your niche have written
3. Contribute to conversations
Facebook increases your organic reach on the feeds of people who you have already interacted with. You can reach more people on social media simply by replying to comments and initiating conversations with them.
Building your social media presence means that people should know you and want to engage with you. Each of your posts and replies doesn't have to be backed by research. A simple greeting and acknowledgment can also be valuable on social. Only when you build relationships do people loyally follow you and share your content. To increase the impact of your interactions, you need to listen to the buzz about your brand and industry. Social media listening tools and keyword alert tools can help you sort through the noise and be present where necessary. This can be crucial is building all the right relationships and setting up a healthy landscape for reception of your content on social networks.
Quick tips for social media monitoring
a. Set up alerts for your brand name and industry keywords on listening tools
b. Acknowledge as many comments directed at your brand as possible
c. Initiate interesting industry-related conversations and interact with all participants
d. Answer industry related queries, it can help you establish authority
4. Expand your capability with tools
Some tools can help you do what you cannot manually. Moz' Followerwonk, for instance, sorts your Twitter followers by social authority, follower count and more. It also pulls information from Twitter profiles, revealing useful details about your followers that you can use to improve the quality of your conversations. You can also use tools like Rapportive that give you the social media details of your email contacts. You can connect with those contacts on social, giving them the opportunity to discover your content and possibly share it. If you are a large, global organization, your email contacts could discover your social content and link out to it on posts that they create.
Instead of hosting your videos only on YouTube, where you cannot direct embed links at your website, you can use a hosting service like Wistia to earn links from your video content.
Additionally, you can also use DrumUp's employee advocacy platform to increase your social media shares, exposure and engagement, which can in turn boost your search rankings. Post shared by employees have been found to have 8X more engagement. Alternatively, you can also increase engagement by curating top industry content using DrumUp's content curation app.
Quick tip for using tools to boost SEO via social
a. Find tools that can help you increase your social media engagement, this will in turn help you increase your search ranking
5. Optimize your social media profile
Let us begin with the basics. When you create a social media page, complete your profile. Fill in details and link back to your website wherever possible. Try and make your description comprehensive, user oriented and keyword optimized.
Social search engines function differently from internet search engines. For example, companies that rank for the search query "cars" on Google aren't the best contenders in the industry. They are the companies with the word "cars" say in their Facebook page name. On Facebook itself, you can rank by mentioning "cars" in your sub-category. Depending on where you want to rank more, you can create the best possible page title (as observed by Kristi Hines on her SocialMediaExaminer post).
On Twitter, avoid using generic hashtags in your description space. Instead, use brand hashtags so your profile visitors get redirected to conversations that your brand is a part of.
If you haven't optimize your social media profile, it could be one of the reasons why no one can find you on social media.
Quick tips for optimizing your social profiles for SEO
a. Complete your profile, and fill in as many details as possible
b. Link back to the most relevant web pages in your social media description
c. Keyword optimize your social profiles based on where you want to rank – on social or otherwise
6. Guest post on top sites
When you guest post for a reputed site, you tap into an existing niche community by default. It is also a great way to earn back-links and the content distribution is largely taken care of. One of the best benefits of guest blogging is the exposure to a "new" audience. It can also help you initiate relationships with influential personalities in your industry.
When choosing which sites to guest post for, it is important to determine that their audience matches yours. Since it isn't easy to get access to website data, you could make do by looking at their social following. You can quickly check if your audience matches by comparing your Twitter followers on Followerwonk. You can find blogs to post on using lists created by other bloggers or on content discovery sites like StumbleUpon.
Ensure that your submitted post has links to your website, social profiles and if possible, your blog in your author bio. Most blogs let you connect your blogger profile to these links.
Quick tips for guest posting with SEO in mind
a. Submit your website, social profile and blog links for your author profile
b. Link out to useful blog posts on your blog where it makes sense
c. Check if the blog's audience matches your own
d. @mention/tag the blog when promoting your guest post
e. Use the right keywords in the post to increase its visibility
7. Use social media contests for SEO
Contest posts get shared easily. Create a contest that is compelling enough and you will see a spike in your social media traffic. What you probably haven't considered is that contest shares can also increase your links and prospects. Smart marketers intuitively include important links in contest posts to increase their exposure and generate buzz.
For instance, in 2008, Copyblogger's Brian Clark created two Twitter contests. One offered a MacBook Air to the best haiku entry, and the other promised an iPod Nano for the best tweet story. The participants were instructed to tweet their entries and copy them into CopyBlogger's comment fields. What resulted was 111 new back links to the two blog posts and fresh traffic from all around the internet. You could create a similar contest for your brand, but it is important to consider the contest regulations in your country and on the social platform that you plan to use.
Quick tips for creating contests for SEO
a. Cross-check regulations in your country and on each social platform that you plan to use
b. Create a contest that directs traffic back to your website or helps create content for it
c. Ensure that you have a unique contest identifier – like a hashtag or created term for your participants to use
d. At the very least, turn contest participants into social media fans (ask them to follow your page to participate)
8. Leverage search trends
The search queries that people use change with time. They are affected by current happenings, fads and "trends". On social media, you may see them manifest as real-time trends. The idea is to keep tailoring your keywords to fit the search terms that your audience is using.
You can use tools like Google Trends to track trending topics and cross-reference them with the keyword research tool on Adwords to choose your keywords.
Once you have identified your keywords, you need to carefully place them in your internal and external blog posts and social media posts. Consistently keeping up with trends can help you build engaged followings and attract people to your social media pages. The specificity of the audience you attract will depend on the relevance of the keywords that you use in your posts. Additionally, you can also encourage employee advocates to share trending content for an enhanced effect.
Quick tips for leveraging search trends
a. Keep an eye on search trends so you can modify your keywords to optimize your posts' visibility
b. Use trending hashtags when posting on social, tools like Keyhole can help you with hashtag research. DrumUp also provides hashtag suggestions with its content recommendations.
As discussed, there are several tactics to link building on social media. Instead of managing different aspects of marketing in silos, you can integrate them to improve your results.
Social media networking has become an important part of everyone's lives, making it an indispensable means of outreach for link building. To make the process easier, several businesses have also entered the space to create tech support and solutions. Social has also become a great way to connect with key influencers like expert bloggers and journalists who are otherwise difficult to reach.
Social media and SEO are closely related, given that search engines consider social media validation and social media profiles rank on Google searches. An overlap of these areas is natural and advantageous when taken into account.
Featured image via Pixabay.com