Social Media Marketing Guide: Focus on Travel Businesses, Vacation Rentals (& Lessons from Airbnb)
Posted in :
Social Media Tips
on By
Disha Dinesh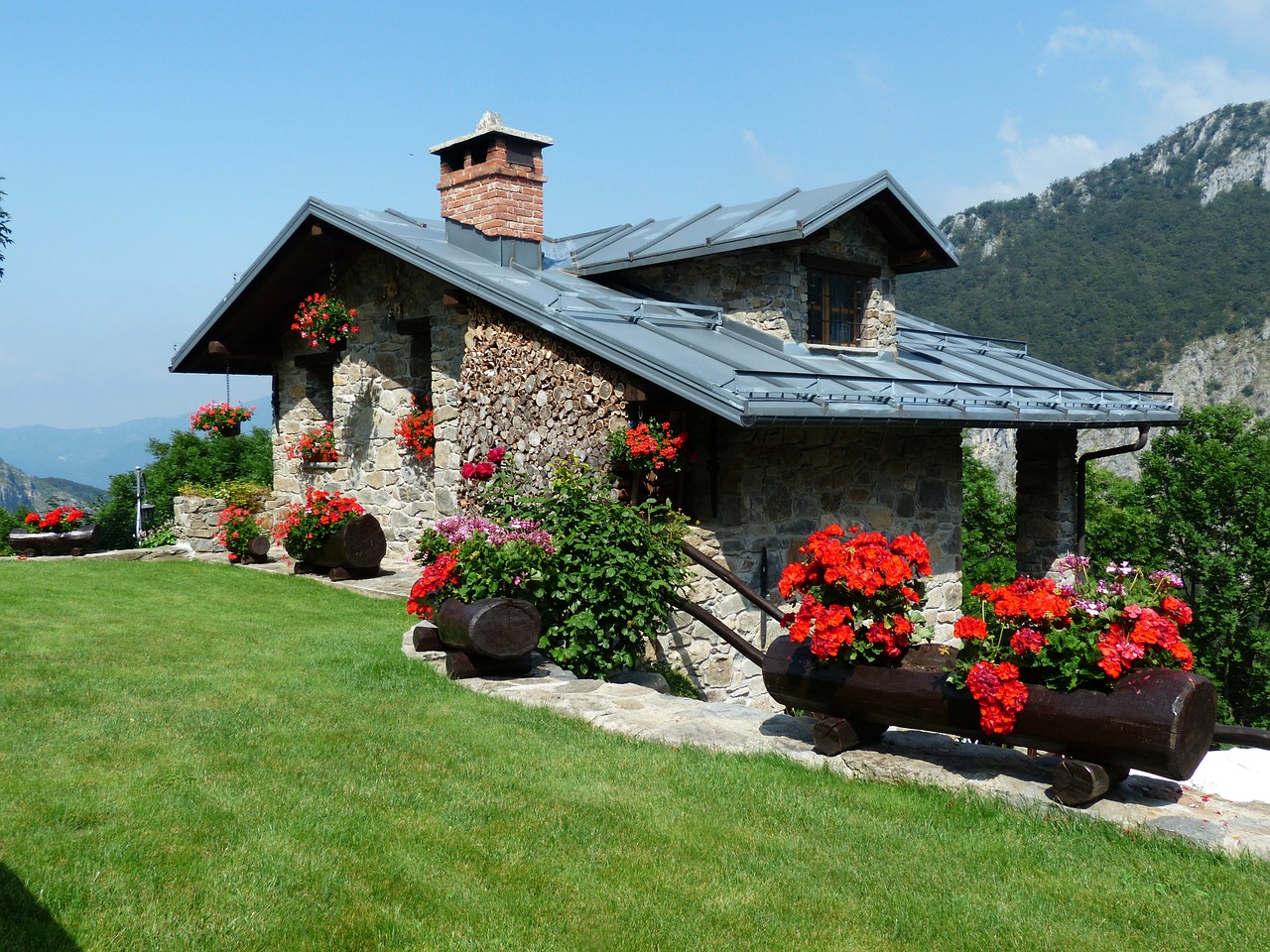 Stories of travel are increasingly finding their way into social media channels and conversations. Last year, Adweek conducted a survey amongst travelers, which revealed that 76% of the participants shared their own travel experiences and pictures on social media while 52% of them admitted to planning vacations inspired by the shares in their social circles. Further, 55% indicated a tendency of liking pages of vacation rentals they were planning to use.
For vacation rentals, small-scale or large, a strong social media presence backed by inventive marketing strategies is integral to winning over a growing audience that is now turning to social media for travel information and inspiration.
Here are four key benefits that social media marketing will give you:
1. Means to extend engagement to customers even after booking
2. Ways to build a group of loyal followers who can turn into future customers or invaluable brand advocates
3. Improved off-site SEO value
4. Opportunity to shape the reputation of your brand
Common concerns of social media marketers
How do I manage content?
To communicate with their audiences, brands generally do these two things: create original content and curate third-party content. While the first approach might be time-consuming, demanding a few hours a day to conceptualize and create, the latter can be done in a matter of minutes, if you know where to find the kind of content you want. For instance, you could save hours on searching for relevant content by using a social media management app like DrumUp.
How much time do I have to invest?
Say you post three posts per day (PPD), the amount of time required to maintain an active presence on social media can range from 2 to 10 hours a week, depending on how much of your content is created and how much of it is curated.
In both cases, you have to consider the best time and place to post your content based on when and where your target audience hangs out on the internet. Many times, posting repetitively becomes necessary to reach out to a good part of your audience. All of these factors can make social media management appear to be a tedious task.
The good news is that apps like DrumUp can take care of all of it for you! You can pre-upload and schedule each of your posts well in advance, eliminating the need to manually manage platforms multiple times a day or week.
How much money do I have to invest?
Initially, social media marketing will cost you nothing. However, as your brand grows on social media optional costs of $40- $50 a month to widen and optimize reach through advertisements can be considered.
The fundamentals of social media marketing
Effective social media marketing essentially comes down to three major elements:
1. A clear understanding of each social media platform; its niche features, and functions
2. An insight into the behavioral tendencies of your target audience
3. Efficient social media management in terms of sharing content consistently
You can start out by listing the long term and short term goals that you want to accomplish using social media marketing. Keeping these goals in mind, you can then devise the strategy you need to use to catch the attention of your target audience.
Facebook marketing tips for vacation rentals
Build a following of people interested in what you offer
 Share high-quality video-guides, photographs, and written content – created either by you or by your customers
Post comments on travel groups to raise interest among potential customers
Update your followers on brand news and offers
Keep your followers engaged and build a good rapport with them by responding to comments in a polite, timely manner
Handle customer service using Facebook as medium
Conduct fun contests and give away prizes involving vacation rentals to winners, for instance, a 20% discount on a sought-after weekend getaway
Post during high-engagement windows – Thursdays and Fridays; and in the afternoons on other days
Note: Writing and sharing blog articles on compelling travel related topics like "Ten things to pack when heading for the highlands," or "How to beat jet-lag" can position you as a "thought-leader" in your audience's minds.
Twitter marketing tips for vacation rentals
Build a following of people interested in what you can offer
Share real-time updates, high-quality photographs and videos of vacation homes
Encourage shares by past customers using trendy hashtags like #travel #outdoors #barbeque #WeekendGetaway
Hold fun Twitter hashtag or Q 'n' A contests and give away discounts or vacations to winners
Build an overall good rapport and keep your audience engaged
Handle customer service using Twitter as medium
Search for tweet streams mentioning travel related keywords and directly address the issues or topics in the conversation using your rentals as a solution
Tweet on a daily basis with maximum activity between 1pm and 3pm
Note: Tweets are visible for a very small window of time, so ensure that you respond to customers and other mentions of your brand within an hour or two of its posting time. Adding a personal touch in replies to customers, a quick thank you when needed and signing off with the first name of the person managing the account are all great ways of adding value to a customer's brand experience.
Airbnb – the marketing story
In the last decade, the travel and vacationing industries have seen tremendous growth. At the forefront of it, Airbnb has driven a lot of disruptive change by itself, by allowing people to rent out their extra space, be it rooms, huts or even tree-houses.
To place this out-of-box idea in people's minds, and to get them to trust this broad new possibility, would have proved a challenging proposition. Airbnb worked through it with a host of inventive marketing strategies.
Of them, their social media marketing efforts are particularly interesting. Airbnb allows users to sync their Facebook accounts with their Airbnb accounts. In this way, users are privy to travel plans, interests and previous travel information of people in their social circles. Knowing your friends have stayed at a certain place makes you trust a service that much more. Knowing they have enjoyed staying at a certain place makes you want to experience it too.
Airbnb shares stories of travelers and hosts pictures, videos and written content posted by their customers on all their social media channels. This, together with their own content in the form of virtual city guide videos, information on local attractions, travel articles, and quick, efficient customer care, make for happy customers.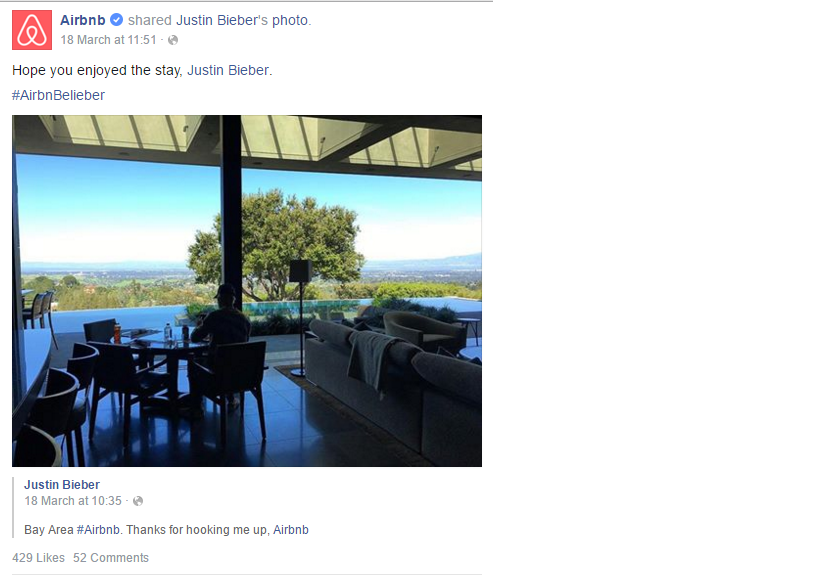 Social media marketing insights for vacation rentals
Don't reduce activity on social media during off seasons. Contrary to popular belief off seasons can be the perfect time to try and test new marketing ideas.
Encourage happy vacationers to share their experiences along with good pictures. The best marketing for vacation rentals comes from recommendations and awe-inspiring images, especially when they come from friends and acquaintances.
Add trending hashtags to capture a larger audience, hashtags like #TravelTuesdays can improve brand visibility on social media platforms.
Write original and authoritative content directly answering questions that you think your target audience is currently asking.
Respond with a personal touch. Remember, social is a medium primarily for connecting and relationship-building, not solely for marketing.
It doesn't matter if you are a large travel rental organization or a small one, these practices can benefit your business immensely while also building a strong community around your brand.