Presenting DrumUp for Instagram management
Posted in :
Content Curation
,
Content Marketing
,
Social Media Tips
on By
Disha Dinesh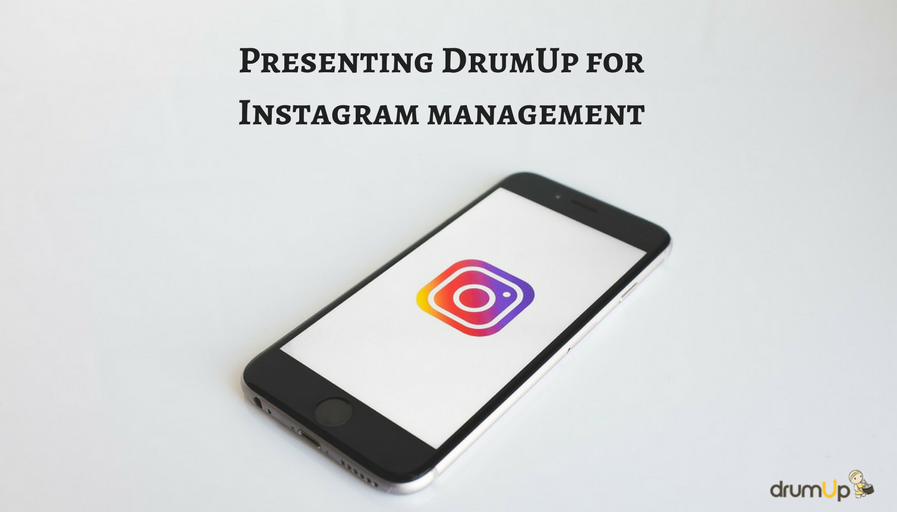 Looking for an easy way to manage Instagram accounts? You can now connect Instagram accounts to DrumUp to organize and publish your content effortlessly, alongside doing the same for your Facebook, Twitter and LinkedIn content.
While DrumUp can't actually post on Instagram for you, we can make Instagram management effortless. Here's how.
How Instagram management on DrumUp works
1. Connect your Instagram account to DrumUp and ensure that you have both the Instagram and DrumUp apps installed on your mobile device (DrumUp is support both on Android and iOS devices).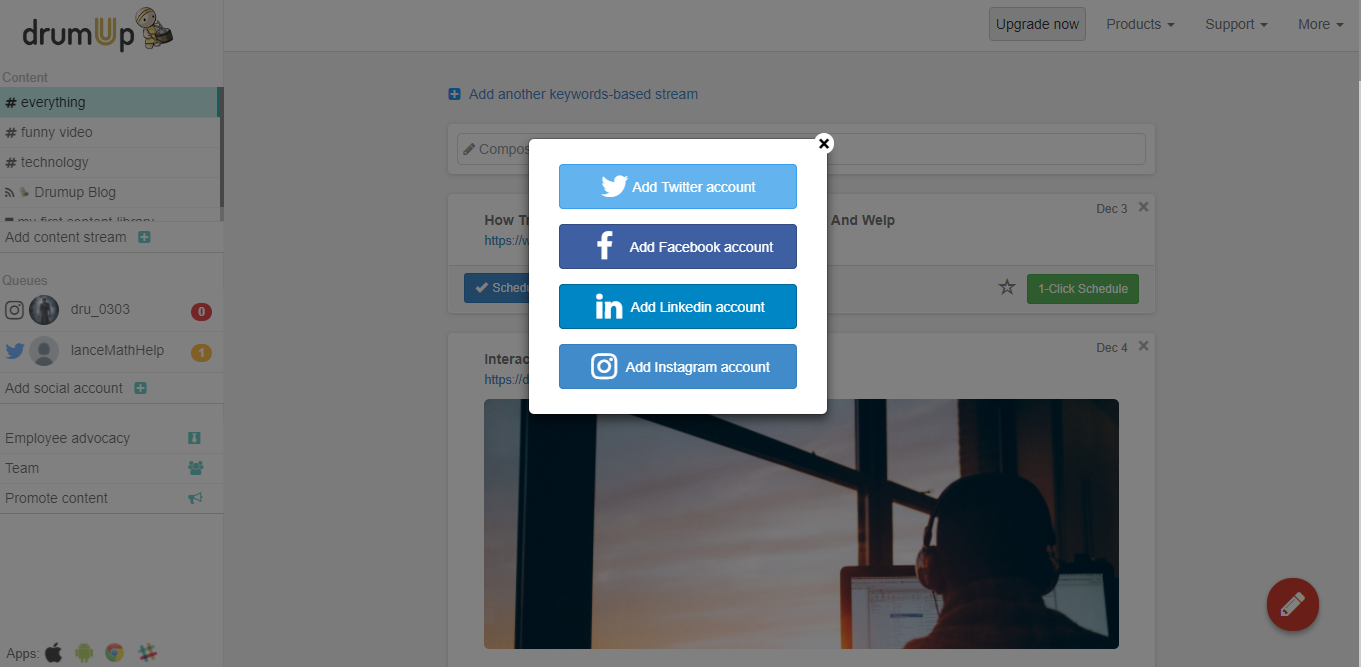 2. Schedule posts using DrumUp's web/mobile app.
Note: Every post you schedule should have an image uploaded by you. Instagram requires an uploaded image to go out with every post.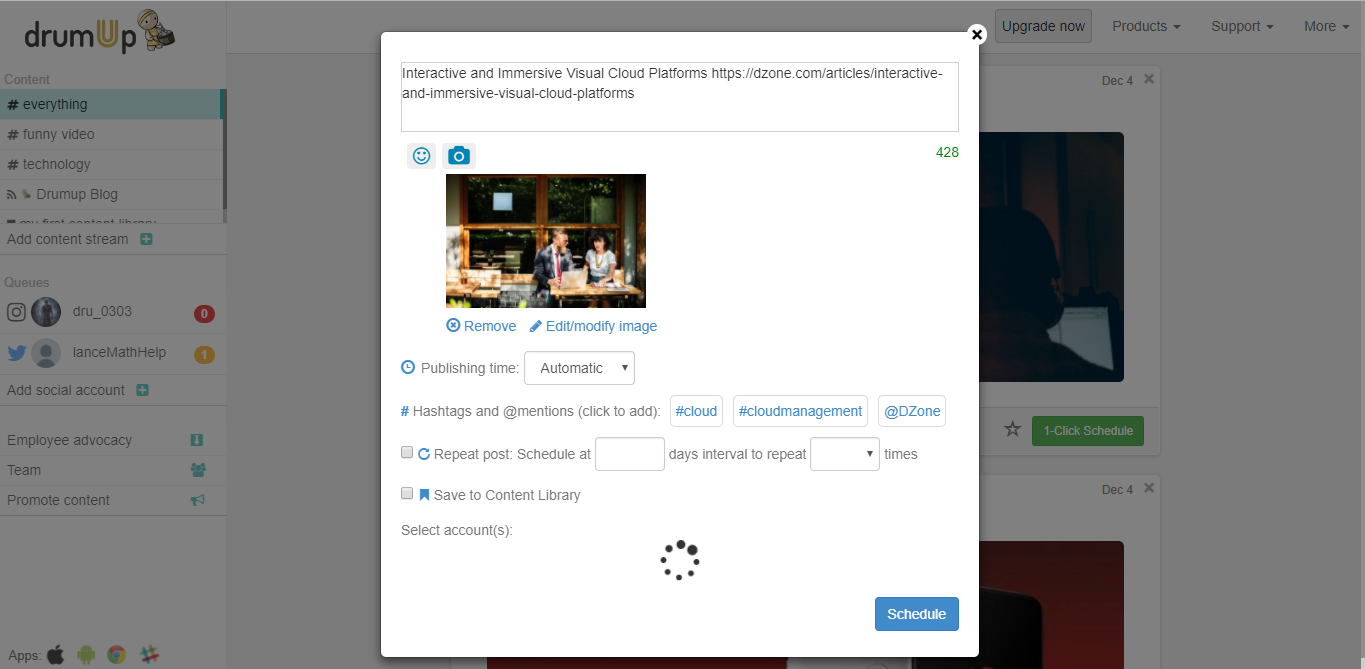 3. DrumUp will send you a reminder in the form of a mobile notification when it's time to publish a post. Click on the reminder and follow the instructions to publish your post.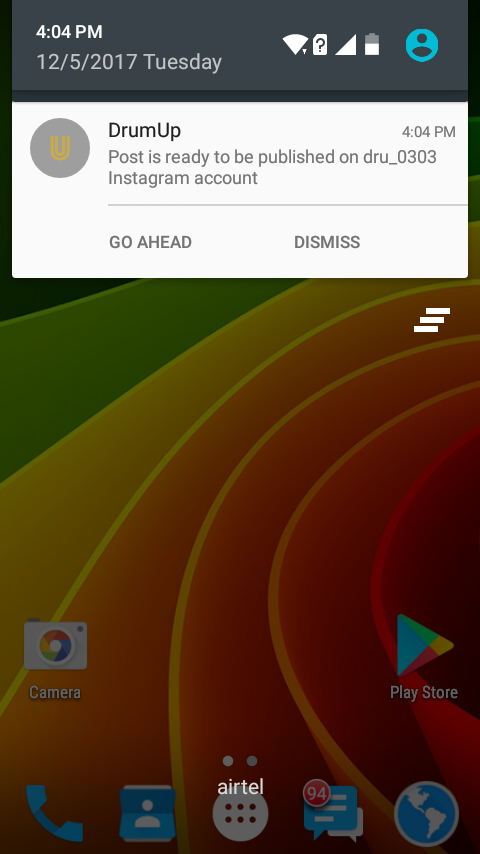 DrumUp pre-fills the text and image fields on Instagram for you, so you simply need to choose a filter and click on publish to publish the post.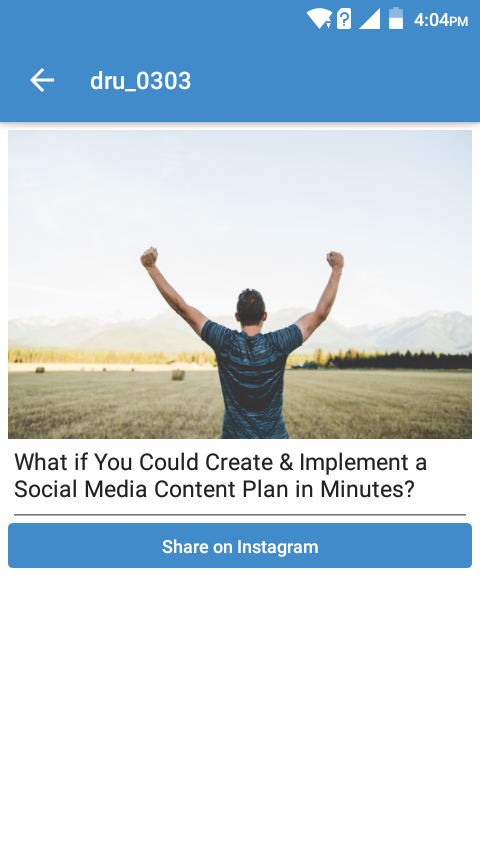 Using DrumUp to transform your Instagram marketing
You can use DrumUp to run your Instagram marketing show from a single dashboard, from where you can also run your Facebook, Twitter and LinkedIn marketing. With DrumUp for social media management, you can post consistently, at the right times and amplify your Instagram engagement.
Maximize Instagram engagement
On DrumUp, you can ensure create and leverage windows of maximum engagement. Here's how.
1. Identify when you get the most engagement during the day and create custom scheduling time slots for your Instagram account on DrumUp for those times.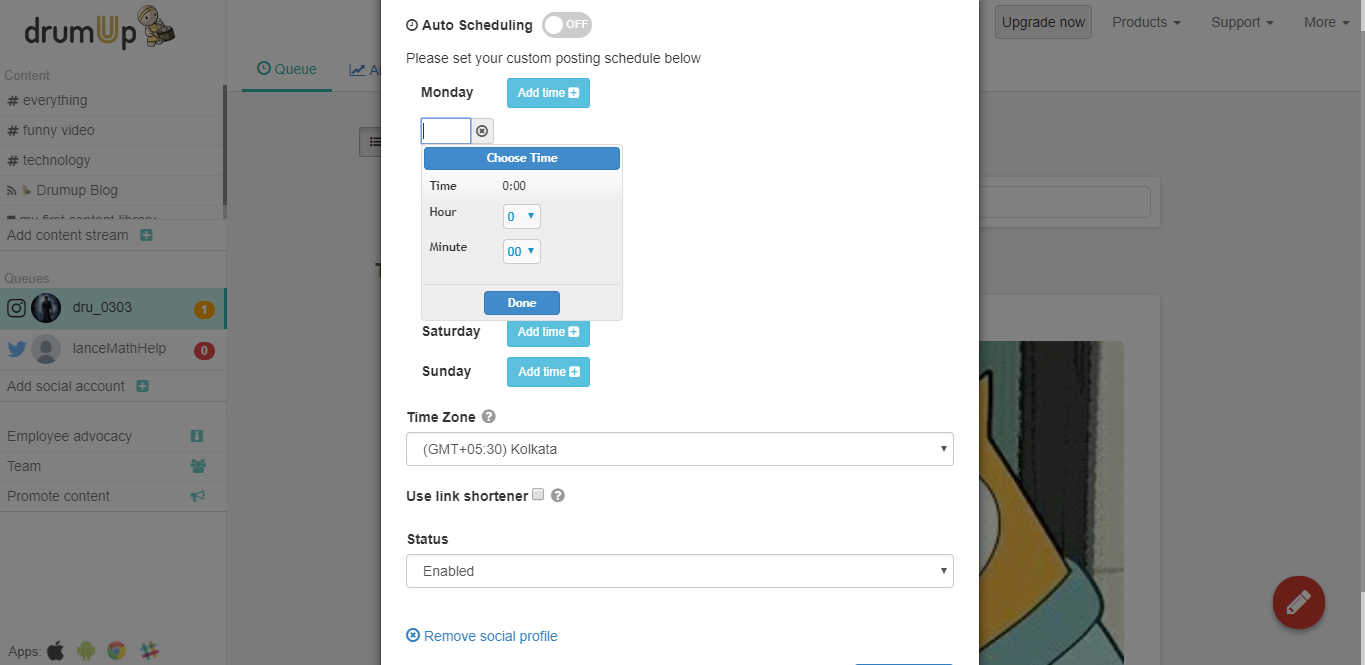 2. Once you have, you simply need to choose the "Automatic" scheduling option to have DrumUp queue your Instagram posts to go out within those time frames.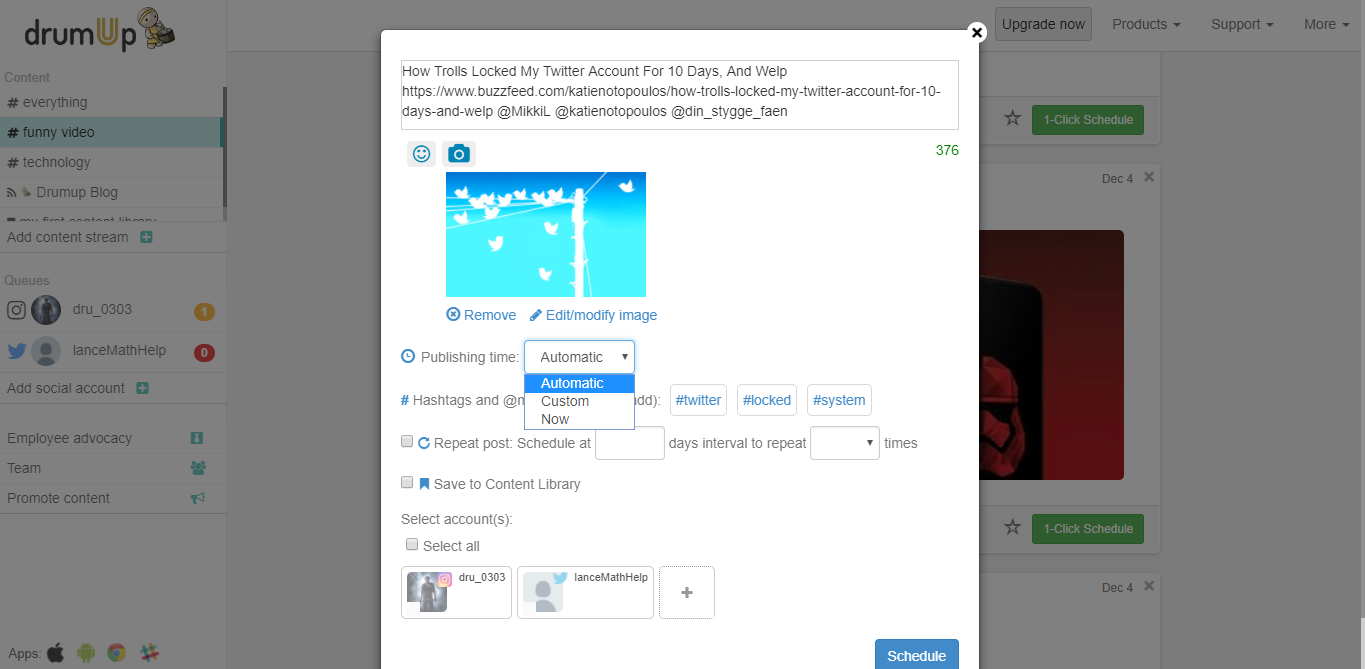 This saves you the effort of choosing a custom schedule each time you add a post to your Instagram publishing queue.
Save time on graphic designing
The success of your Instagram marketing hinges on the visuals you create. But not every social media manager has the resources to create great visuals on a regular basis. Why use external tools for graphic design when you can save time and energy getting it done on your social media management tool?
1. When drafting your Instagram post, use DrumUp's graphics editing tool to put together simple but elegant visuals.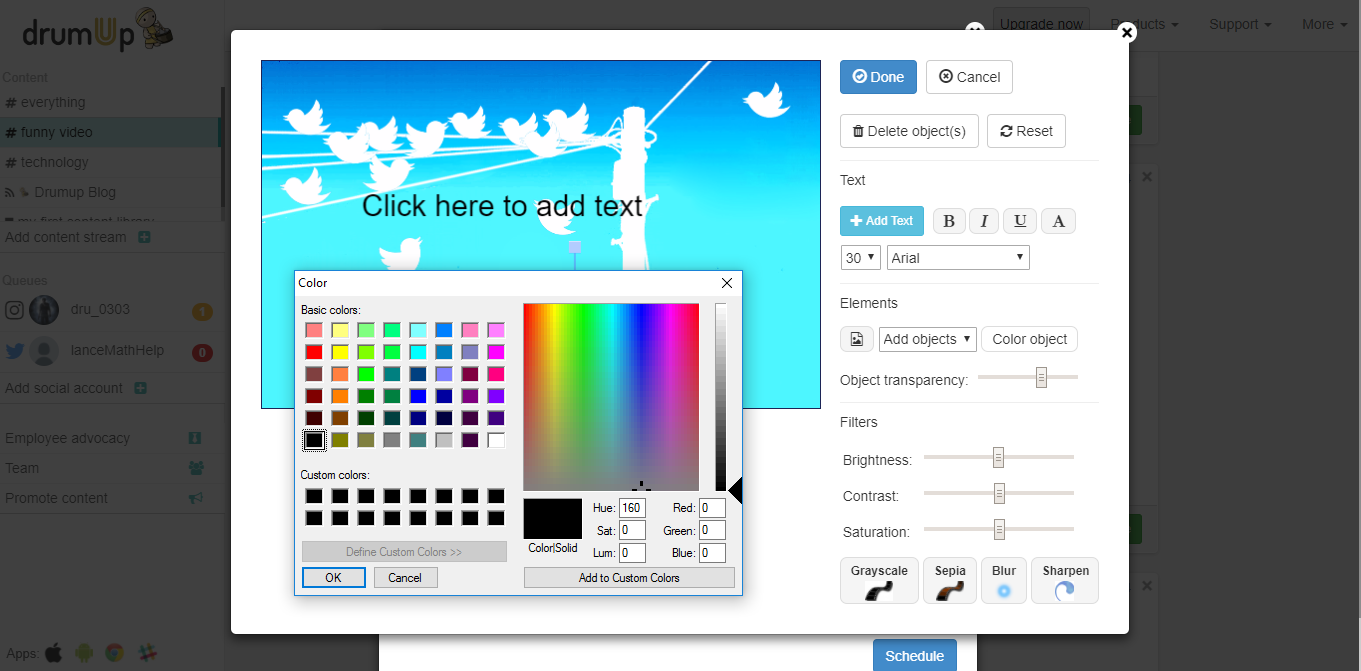 2. Save the visuals to a content library on DrumUp for easy recycling in the future.
Note: You can save even more time by creating resources for Instagram posts. Save a bunch of copyright-free stock photos to a folder on your desktop, or bookmark a few stock photo repositories that you can work with to quickly put together visuals for Instagram.
While DrumUp doesn't have a source of stock photos for you to use, we do have great features that can help you create amazing visuals; features that enable you to add text, objects, filters and your logo to visuals.
If you haven't tried DrumUp yet, sign up today. You can use your 14-day free trial to test how the app can impact your Instagram marketing and social media marketing on the whole.