How Small Businesses Can Navigate the Online Marketing Maze
Posted in :
SMM
,
Social Media Tips
on By
Vishal Dutta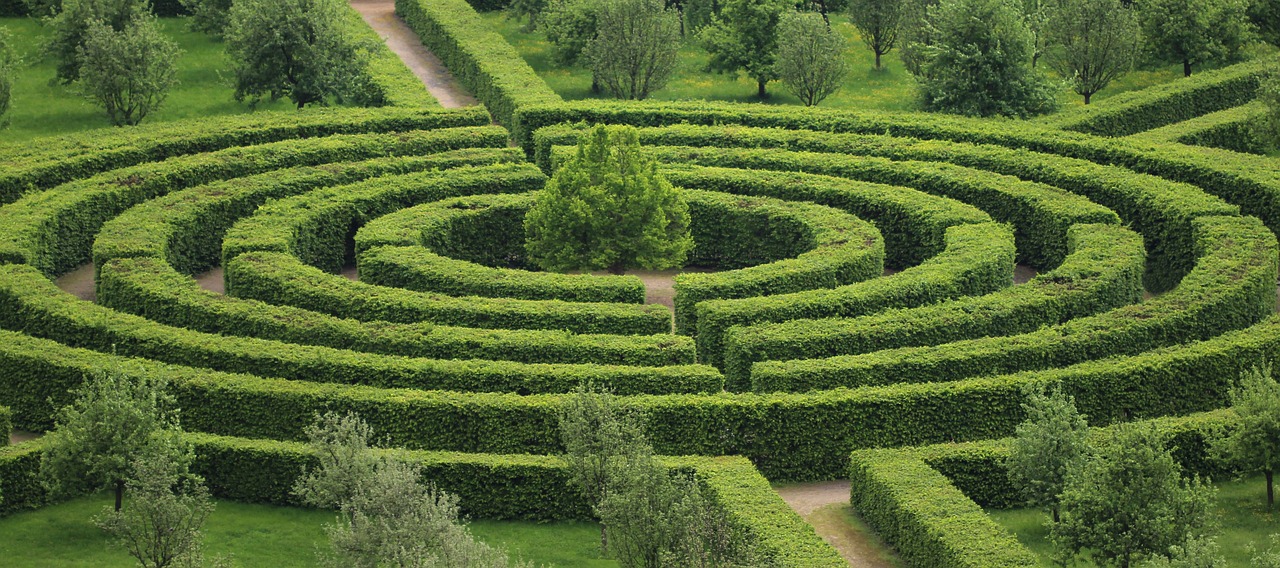 One of the biggest hurdles that any startup faces once they're done building the product is marketing it online. A huge number of websites exist just to help navigate the complex world of online marketing. And for good reason, as this single factor can often determine whether a company will survive or not. The importance of online marketing is reflected in the fact that online ad spend has grown to over $120B, almost 25% of total ad spend worldwide.
Web marketing can be overwhelming even for well-funded startups and SMBs. ROI of different measures remains unclear, especially for long term tactics like search engine optimization. The whole landscape is complicated further with its own jargon – CTR, CPC, PPC, PPM, SERPs, SEO, SMM, Remarketing, and so on. And then there is a whole online marketing underworld, using questionable tactics, often referred to as 'black hat'.
To approach online marketing in a structured manner and to keep it goal-oriented, companies need to split their effort in 3 stages: discoverability, credibility, and engagement.
Stage 1: Discoverability
The first thing a company needs to achieve is that when a user comes online and searches for it, he should be able to find all the important information in a convenient format, and be able to send queries. This means:
Building a reliable website using modern technologies like Django, WordPress or Drupal
Creating social media accounts on Facebook, Twitter, Google+ and LinkedIn
Listing in online directories like Capterra, and
Creating other touch-points specific to the industry.
This should be a straightforward step for most companies, but if it uses a generic term for its brand, like Apple, it may have to work harder to become discoverable.
Stage 2: Credibility
Being discoverable is just the start, and the real marketing battle begins now. The company needs to start differentiating its online presence from that of competitors. There are many subtle and obvious cues that potential customers will be looking at. For example, how does the company rank against competitors on search engines? Or are there any negative or positive reviews about the business? But one of the most important credibility signals today, and one that is very easily accessible, is how strong the company's social media presence is.
However, building credibility on social media is not easy. The company will have to gain a large number of followers, post relevant content constantly, and talk to followers. This is where a tool like DrumUp can be a huge time and money saver.
Using natural language processing and machine learning to wade through the flood of content
A large part of maintaining a strong social media presence is sharing relevant content with followers. But choosing what to share is time consuming and difficult. Social media managers need to keep track of the news flow in the industry and understand which stories will be most interesting for the audience. And this needs to be done every single day.
DrumUp solves this problem by using several layers of natural language processing and machine learning algorithms. Briefly, the process works like this:
Understand the key themes that the company would like to track
Sift through tens of thousands of stories daily
Rank these stories on the basis of multiple signals like publisher authority and semantic relevance
Recommend the stories most likely to appeal to the audience
Help the user schedule the recommended stories so that they get published at the time of day when they are most likely to be seen.
What's more, the system learns from the users as they interact with it, making the recommended content even better over time.
Stage 3: Engagement
Engaging with users is a critical component of a successful online marketing strategy. Social media managers need to respond to users' queries promptly, make timely announcements of any major changes in the product or business, run contests, or offer promotions, all of which can energize the audience and initiate conversations.
At this stage too, created or shared content plays a very important role. Some of the brands most successful at online marketing, like Red Bull, are always busy sharing content. The right content encourages users to respond or comment on it, and build a loyal audience that will come to the company's social media channels looking for more. This can be a major boost for the brand and it allows the company to share the vision of its product or service to a large number of people.
Whichever online marketing tactics are deployed – pay per click campaigns, search engine optimization, social media marketing or content marketing – the company should not lose sight of the stage it is operating in. It should then combine its efforts with deep analytical data from tools like Google Analytics to further fine-tune the online marketing mix.