How to Use Social Media Employee Advocacy for Your Political Campaign
Posted in :
Employee Advocacy
,
Social Media Tips
on By
Disha Dinesh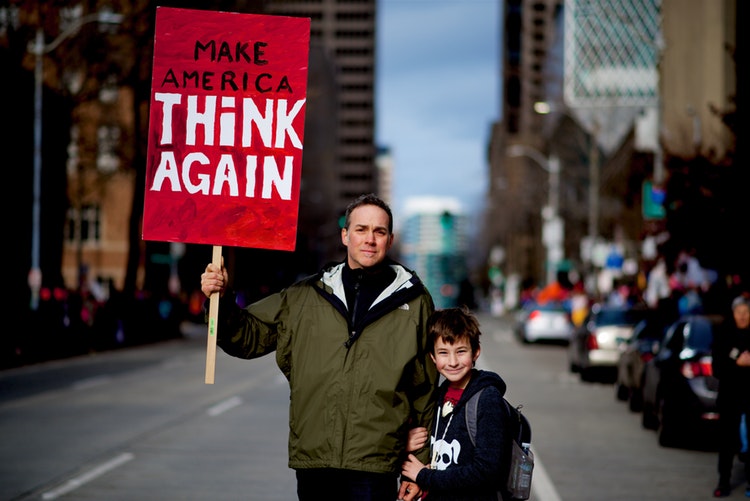 The US' most recent presidential elections has been one for the history books. We saw a Jewish 74 year old garner support from younglings, Hillary recite rap rhymes and Trump tweet wildly through the campaign cycle. It's been interesting to watch these candidates use social media to turn the unfathomable into reality. With the midterm elections approaching, campaign committees have already begun to plan their route to winning Representative and Senate seats.
If you're a campaign manager incharge of strategy, these are the challenges that you're likely to face.
Finding key campaign people to organize and promote political rallies, events, fundraisers
Recruiting volunteers to distribute signage and mailings
Developing a message that resonates with voters in your districts
Raising sufficient campaign funds to achieve your target penetration
Gaining exposure for your political content, stance and issues
This post will explain how you can use social media employee advocacy and an employee advocacy platform to solve 4 out of 5 of the common political campaign challenges mentioned above.
1. Amplifying campaign content by over 300X
Most people on social media have an average of 300 social media connections or more. Agreed? Ask your team, family and friends. You'll see this trend holds true.
The most important point here is that people on your campaign committee – campaign managers, press secretaries, fundraisers, volunteers – have at least 300 social media connections each – many of whom are close friends and family. If the members of your campaign committee or advocacy organization share your social media content, you can increase its reach exponentially. Here's the math.
If I assume [number of campaign aides/volunteers/team members] to be 150, your potential reach per post will be as below.
300 * 150 = 45,000
2. Reaching your target voting demographic
Through polling, you probably have an idea of which demographic represents your strength and which one needs your attention. Social media employee advocacy gives you the ability to specifically target the demographics to convert via effectively communicated content. How?
Who are you connected to on social media? Family, friends, neighbors, peers, colleagues, etc. A majority of your connections are probably around the same age as you and work in similar industries as you. The same applies to your volunteers, managers and aides. So to target a demographic, recruit volunteers who represent them – and make these volunteers the voice of your program through an employee advocacy platform such as DrumUp.
Laura Olin, Obama's Digital Campaigner in the 2012 elections swears by social media for targeting the younger demographic.
But does liking and sharing (what you can amplify greatly via employee advocacy) really help a political campaign?
"It helps a ton," qupis Laura, who goes on to suggest that the best messengers for a campaign are in fact voters' friends. Edelman's Trust Barometer has repeatedly proved over the years that people are more willing to hear and trust a message from friends rather than authoritarian figures such as politicians or businesses.
3. Recruiting key campaign people and volunteers
Social media is one of the most effective channels to broadcast recruitment messages and find ideal recruits. Not sure? Take a look at these statistics.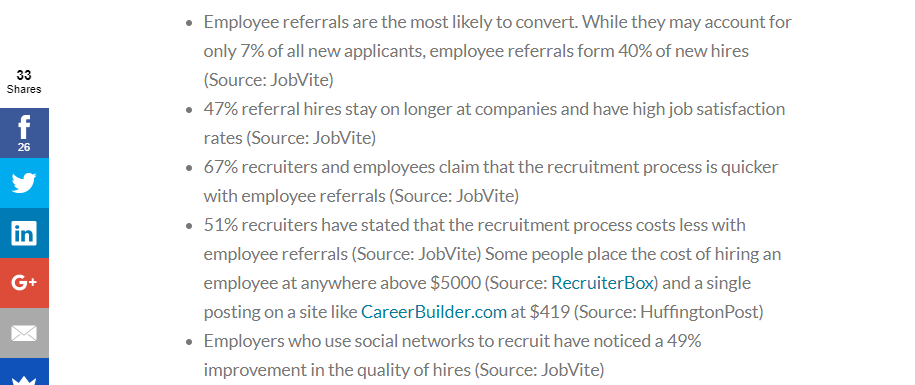 Convinced? As you build your campaign committee, you can invite them to DrumUp's employee advocacy platform and include them in broadcasting recruitment messages on social media. The connections of exiting campaign aides are probably ideal for the job roles you are looking to fill.
Read more about social media recruitment – Using Employee Advocacy for Employee Engagement, Employer Branding & Social Recruitment.
4. Raising sufficient funds to achieve target penetration
There are tons of different ways in which political committees raise funds for candidates from Text-to-Give campaigns, Peer-to-Peer fundings, selling campaign T-shirts, setting-up Giving Kiosks, holding Pie-the-Politician carnivals, fun family picnics, etc.
However, irrespective of the way in which you choose to raise campaign funds, you have to create buzz about that event. Using employee advocacy, you can increase exposure and conversions to funds.
In business terms, if you equate raising funds to making a sale, here's how social media has proven to increase sales and revenue for organizations.
78% sales people (fundraisers) who are active on social media, can outsell their competition.
Fundraising via social media employee advocacy can reduce the span of conversion cycles and increase funds raised per person.
Using employee advocacy analytics, you can measure the effectiveness of your content and refine it for better results.
Note: The above statistics have been derived by equating fundraising to sales.
For more on social media and sales – read How an Employee Advocacy Platform Can Give Your Sales Organization a Competitive Advantage at Social Selling.
5. Simplifying online content distribution
An employee advocacy platform such as DrumUp will enable you to do the following.
Store all created content in convenient libraries within the tool for easy scheduling on social media and sharing with people invited to the platform.
Share content with everyone invited to the tool within a few clicks.
Incentivize the sharing program through automated emails.
Track the effectiveness of content shared on all social pages connected to the app and by all members of the advocacy program via analytics.
Curate political news and updates for easy sharing.
Curate GIFs, emojis and images to increase the effectiveness of your campaign content.
Wrap
Social media marketing can do wonders for your political campaign. It can help you recruit the right team and volunteers, increase exposure for your content and measure the effectiveness of your content. So, what are you waiting for? Test run DrumUp's employee advocacy platform today.
Feature image via Unsplash.com