Top Alternatives to Hootsuite Suggestions
Posted in :
Content Curation
,
Content Marketing
,
News & Trends
on By
Disha Dinesh
Curated content suggestions are massive time savers for busy social media and content marketers. The ability to choose from intelligently sorted content recommendations saves marketers hours of time otherwise spent sifting through 1000s of websites for news and top-notch industry content. In fact, content curation is one of the most challenging responsibilities of content and social media marketers, according to a MarketingProfs study. When popular social media management tool Hootsuite announced its decision to retire Hootsuite Suggestions, many marketers were left disappointed.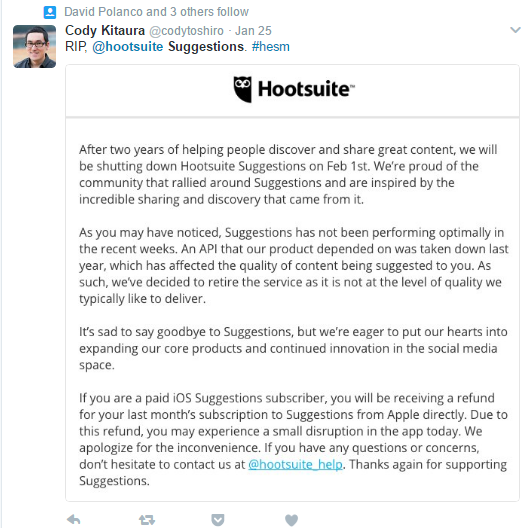 Top alternatives to Hootsuite Suggestions
This post describes a list of tools (ours included) that you can use to dig up great content for your social media pages.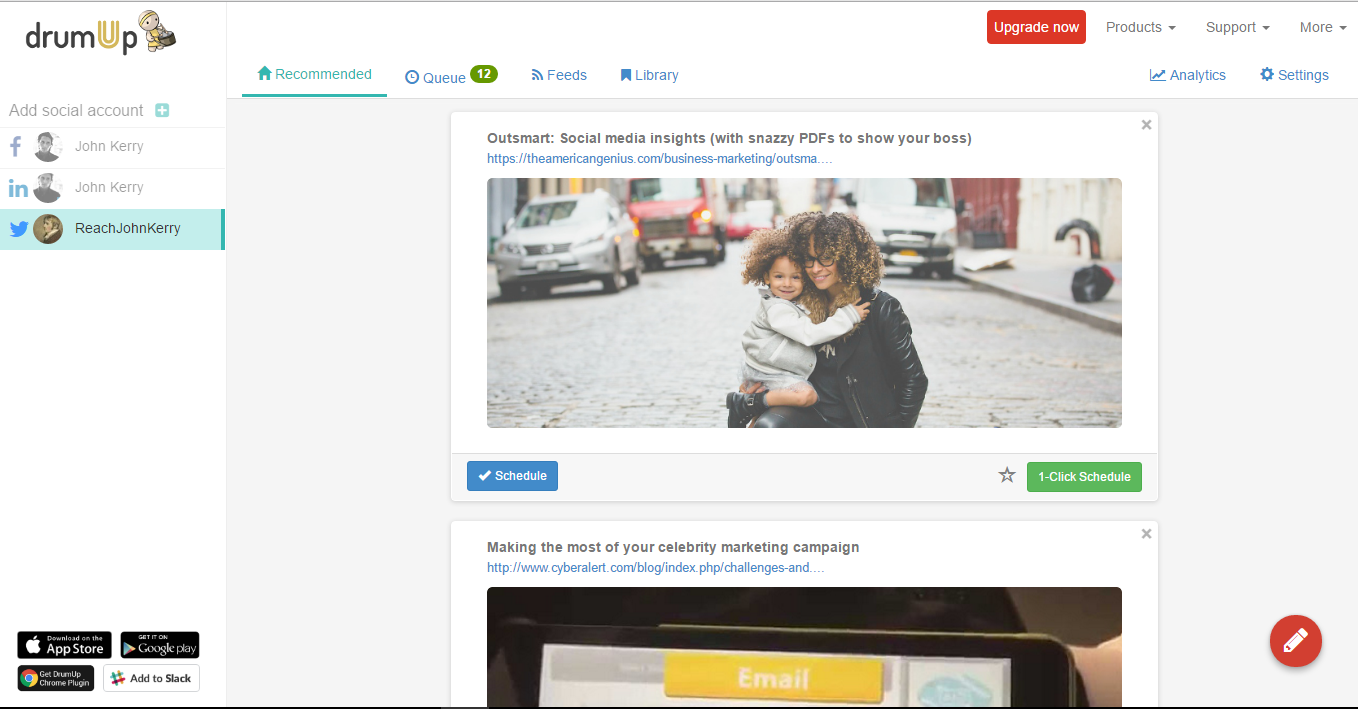 If you're looking for great content to share with your social media fans and establish your brand as a reliable industry go-to, you can do so with DrumUp's content curation app.  The app runs on an intelligent Natural Language Processing algorithm developed in house, that crawls over 60,000 of the best sites on the internet to identify and suggest content based on your requirements. The app provides fresh suggestions on a daily basis.
You can tailor the suggestions you receive to show only the posts most relevant to your niche by choosing the right keywords and setting them up as per our keyword guide.
Since we also offer multiple social media account management, fine scheduling and a content library, you can both schedule your social media content right out of the recommendations feed or store interesting posts for use at a future date.
If you have favorite sites that you like to post content from, you can attract their RSS feeds and follow/share their content from a separate "Feeds" queue in-app. The app also automatically suggests #tags and @mentions that you can easily add with single clicks to your curated content, instantaneously increasing their impact and reach.
Finally, you can also curate GIFs from GIPHY or add emojis or images to your curated content on DrumUp to make your social media shares more engaging.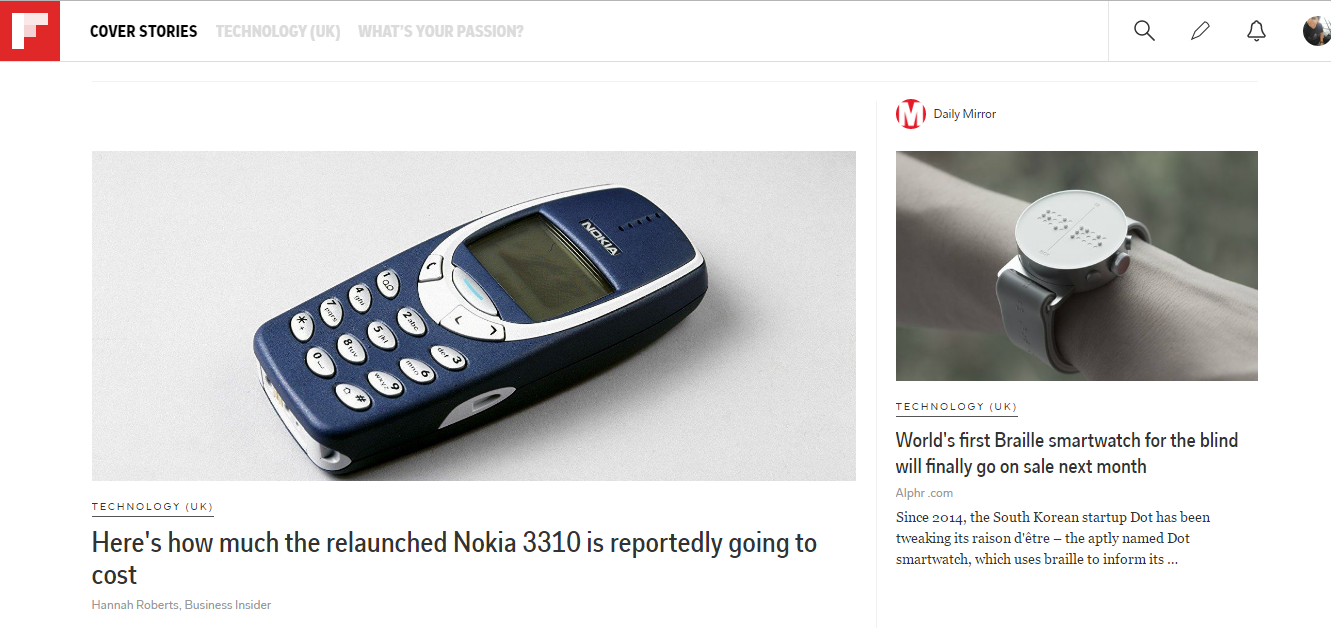 Flipboard is a great place to find content suggestions. It basically functions as a news aggregation app that displays stories related to your areas of interest.
When you sign up on the app, it requests you to set your preferences – sports, business, celebrity, politics and the lot. Once you have, you receive suggestions on a daily basis that you can add to a collection (or a magazine as Flipboard calls it), like it or share it with other people on the app.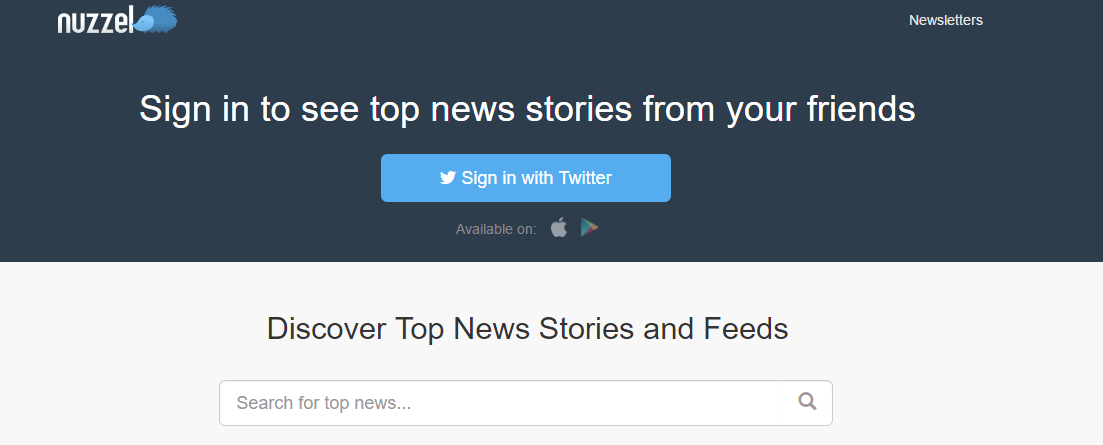 Nuzzel is a content suggestion tool built on slightly alternative concept. The tool sources its suggestions from your social circle, based on what people you know are talking about.
Social media has become an important destination for the news, and you probably consume a lot of content shared by your friends. Nuzzel makes the exercise more organized and efficient. It can be particularly effective if you are connected with your peers and industry influencers because you will then find the stories that they are sharing aggregated on your dashboard.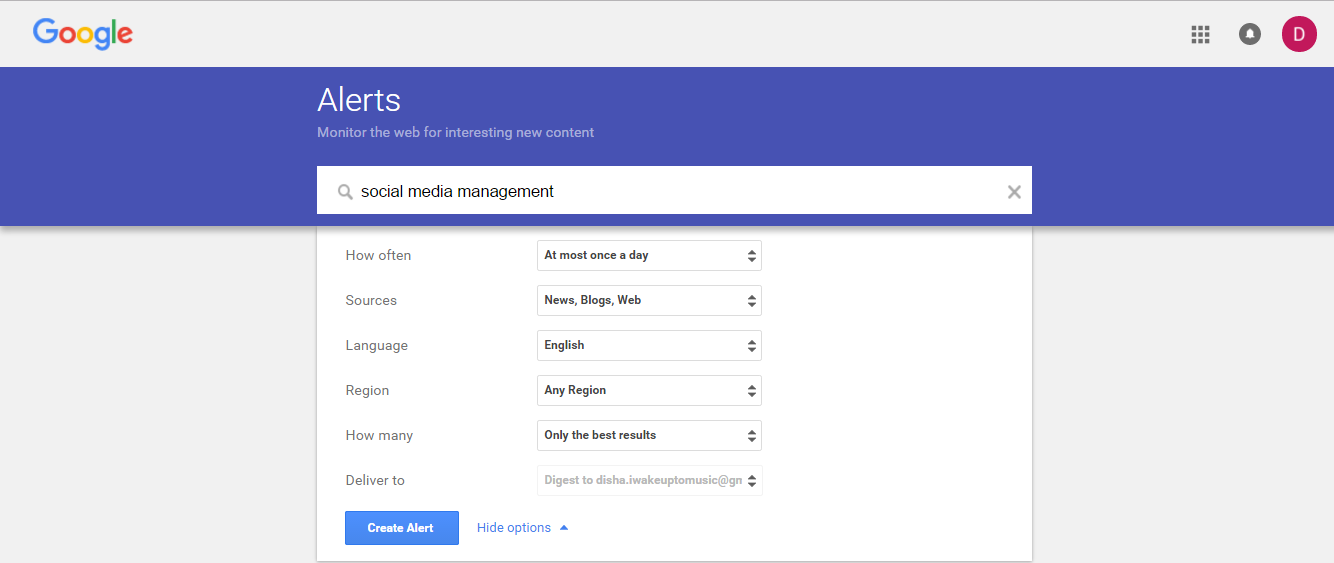 You could also use a web monitoring tool like Google Alerts to source great content for your social media pages. These tools scour the internet (articles, webpages, blogs) to find mentions of the keywords that you decide to monitor.
By setting up important keywords as alerts on such a tool, you can be notified each time a post related to any of them is published anywhere on internet, allowing you to track the posts down and share them on your social media pages.
You can also set up your brand as a keyword alert so you can find and share articles that mention you, and thank advocates for the mentions.
It isn't the first time that a popular tool has foregone its content recommendations module. Swayy and Buffer also retired their content curation modules early 2015.