100 Top Books on Social Media Marketing
Posted in :
SMM
,
Social Media Marketing Resources
on By
DrumUp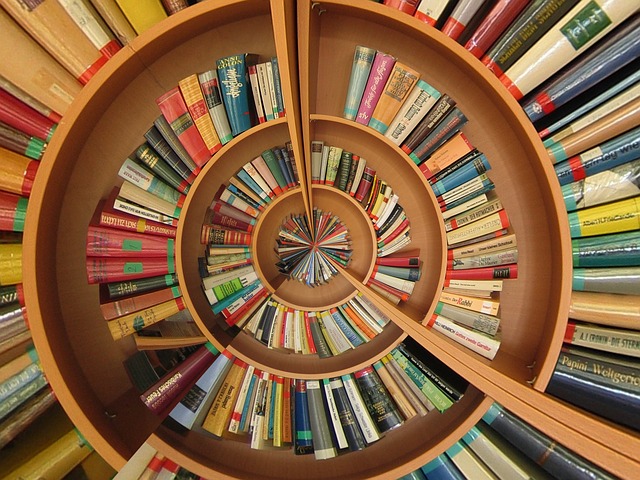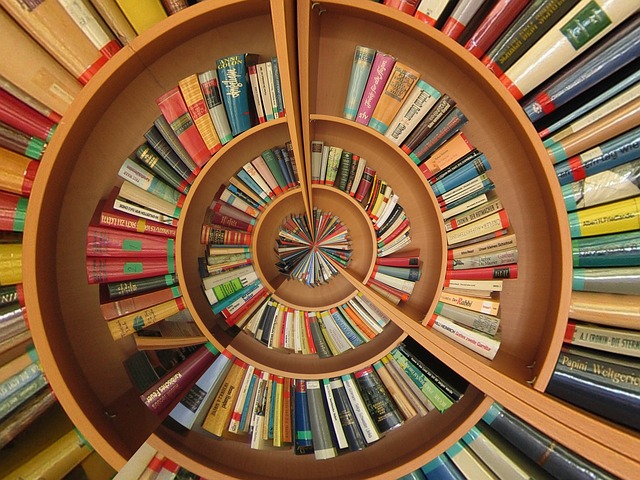 Social media marketing can be a powerful tool in the hands of a marketer. But it requires special skill, experience and persistent effort. Investing effort in learning more about it and hearing from the experts can give you a competitive advantage – it is with this motivation that we have put together the ultimate list of 100 best reads on social media marketing. Do let us know if we are missing a useful resource on the list – we'd love to hear from you in the comments section.
Spreadable Media: Creating Value and Meaning in a Networked Culture – Henry Jenkins, Sam Ford & Joshua Green
Spreadable Media challenges the established ideas of marketing through broadcast media by tracing fundamental changes that have taken place following the gradual convergence of media in the new age. Of note are two terms: "stickiness" and "spreadability", used to describe the memorability and virality of a message, respectively.
Social Media ROI: Managing and Measuring Social Media Efforts in Your Organization – Olivier Blanchard
Social Media ROI is all about getting the marketer to define a company's organizational goals through its impacts, namely it's "financial" impacts and "non-financial" impacts, so as to generate a corporate identity designed to be made marketable across social networks, and to establish a consumer connection with the product.
Six Pixels of Separation: Everyone Is Connected. Connect Your Business to Everyone – Mitch Joel
Six Pixels of Separation draws attention to the fact that people are more connected to each other than ever before, as a result of the advent of social media, and examines the ways in which marketers can strengthen and use this close connection to market their products directly to the consumer.
The New Community Rules: Marketing on the Social Web – Tamar Weinberg
The book lays down a number of contemporary Community Rules for web-based marketing, with a notable one being the difference between blogging and micro-blogging, and how each of them can be used most effectively. Moreover, the concept of "conversation-marketing" is central to the understanding of how an organization can transparently and honestly market itself.
Tweet Naked: A Bare-All Social Media Strategy for Boosting Your Brand and Your Business – Scott Levy
Tweet-Naked does not stray very far from the ideas expressed in most other social marketing manuals, however, it establishes social-media as a channel for two-way communication as opposed to a platform for one-way marketing, in order to form a connection with your target audience.
Audience: Marketing in the Age of Subscribers, Fans, and Followers – Jeff Rohrs
Rohrs, in Audience, establishes and reinforces a mandate known as "The Audience Imperative" where a product's audience is given the importance it deserves by the marketer. Rohrs emphasizes the attention that a target audience requires in order to attract it to a product, and he gives instructions on how social media can be used effectively to accomplish this.
Ultimate Guide to Facebook Advertising – Perry Marshall, Keith Krance & Thomas Meloche
The Ultimate Guide to Facebook Advertising teaches you to identify and target specific social media trends to appeal to a wider consumer-base, and in the process, use social shares (likes, favorites, etc…) to generate "social sales".
Tribes: We Need You to Lead Us – Seth Godin
Tribes, as per the name, revolves around the many "tribes" on the internet that are grouped by a common interest. These "tribes" on the internet will continue to evolve and grow to an enormous size, and the book teaches marketers to appeal to these massive "tribes" on the internet in order to create a powerful following for their company.
The Art of Social Selling: Finding and Engaging Customers on Twitter, Facebook, LinkedIn, and Other Social Networks – Shannon Belew
The Art of Social Selling teaches you to set tangible marketing goals BEFORE executing sales strategies that could potentially waste valuable time and money. The book similarly explains how elements unique to social media (likes, shares, etc…) can be used to generate "social sales" in the long run.
Think Like a Rock Star: How to Create Social Media and Marketing Strategies that Turn Customers into Fans – Mack Collier
Brands that build up a loyal fan-base will do far better in the long run, and Think Like a Rock Star practically illustrates this fact through the success of pop/rock stars throughout history, who paid and still pay tribute to their fans, just as much as their fans pay tribute to them.
No B.S. Guide to Direct Response Social Media Marketing: The Ultimate No Holds Barred Guide to Producing Measurable, Monetizable Results with Social Media Marketing – Dan S. Kennedy & Kim Walsh-Phillips
No B.S Guide encourages social media marketers to embrace social media as a channel for good old-fashioned "Direct Response Marketing" in practical ways, and it proves its point through in-depth case studies and interviews.
100 Great Social Media Marketing Ideas – Colin Miles
Colin Miles encapsulates his social-media expertise across five easy to read sections that discuss the essential aspects of social-media marketing, and how marketers can draw up effective campaigns across many different social media platforms.
The Zen of Social Media Marketing: An Easier Way to Build Credibility, Generate Buzz, and Increase Revenue – Shama Hyder Kabani
Published in 2010, The Zen of Social Media Marketing functionally separates the terms, "social media marketing" from "traditional marketing", and teaches a unique set of techniques to make use of social media as a marketing tool that is far more consumer-involved than traditional media for marketing.
30-Minute Social Media Marketing: Step-by-step Techniques to Spread the Word About Your Business Fast & Free – Susan Gunelius
30-Minute Social Media Marketing uniquely caters to small business owners, demonstrating how they can build up their business as quickly and cheaply as possible. The book, in a step-by-step process, teaches how to use social media channels to build up your business.
The Art of Social Media: Power Tips for Power Users – Guy Kawasaki & Peg Fitzpatrick
The Art of Social Media will teach you how to build a professional social media presence from scratch across a number of different social networks. The book includes over a hundred tips and tricks of the trade that are relevant to both, seasoned professionals looking to learn something new, as well as beginners who are just starting out.
Work Smarter with Social Media: A Guide to Managing Evernote, Twitter, LinkedIn, and Your Email – Alexandra Samuel
Work Smarter with Social Media gives insightful tips on how contemporary marketers may make complete use of the social media outlets available to them. The author also gives direct instructions on how to choose and use the most appropriate social media applications.
Likeable Social Media: How to Delight Your Customers, Create an Irresistible Brand, and Be Generally Amazing on Facebook (And Other Social Networks) – Dave Kerpen
A friend's recommendation is likely to be much more convincing than any other kind of advertising, and Likeable Social Media teaches you how to make use of this by harnessing word-of-mouth marketing, and applying it across popular and relevant social media platforms.
The Social Media Bible: Tactics, Tools, and Strategies for Business Success – Lon Safko & David K. Brake
The Social Media Bible instructs marketers on how they can tap into the potential of social media marketing as the most cost-effective of all the channels for mass communication. In this edition, special attention is devoted to "geo-targeted" apps that connect people in a similar area together.
500 Social Media Marketing Tips: Essential Advice, Hints and Strategy for Business: Facebook, Twitter, Pinterest, Google+, YouTube, Instagram, LinkedIn and More! – Andrew McCarthy
For every marketer out there, struggling to maximize their Social ROI, comes 500 Social Media Marketing Tips. The book will guide you across the majority of social networks, and supports all its claims with exhaustive statistics.
Welcome to the Funnel: Proven Tactics to Turn Your Social Media and Content Marketing up to 11 – Jason Miller
Welcome to the Funnel aims to make the marketer's job as simple and straightforward as possible, by introducing simple, well-researched tactics that can be used to streamline the marketing process. A major concept the book should reinforce is the interlinking of Social Media and Content Marketing.
The Social Media Advantage: An Essential Handbook for Small Business – Holly Berkley & Amanda Walter
The Social Media Advantage discusses social media's place as the ideal platform for effective, cost-free marketing, and demonstrates how you can develop a completely cost-free marketing strategy for your business or product. The book will also give you the practical skills to capitalize on social-media marketing.
Trust Me, I'm Lying: Confessions of a Media Manipulator – Ryan Holiday
Trust Me, I'm Lying is not a manual for social media marketing, it is instead an account of an individual's experiences in the content-marketing industry, conveyed on a practical and a philosophical basis. The core message the book leaves the reader with, is that most of the information on the internet is not entirely factual.
A World Gone Social: How Companies Must Adapt to Survive – Ted Coine and Mark Babbitt
A World Gone Social tracks the major shift in power from the business to the consumer, as social media evolved to become one of the central communication channels for marketing. The book gives anecdotal examples alongside concrete explanations of this change, making it a very easy read for most.
The Power of Visual Storytelling: How to Use Visuals, Videos, and Social Media to Market Your Brand – Ekaterina Walter & Jessica Gioglio
The Power of Visual Storytelling assumes you are fairly familiar with social media marketing, and it adds to whatever existing knowledge you have by teaching you techniques on how to incorporate visuals into your content, effectively enough for you to engage with your audience.
Inbound Marketing, Revised and Updated: Attract, Engage, and Delight Customers Online – Brian Halligan and Dharmesh Shah
Inbound Marketing will make you understand that the time for "outbound marketing" is gone; with customers no longer being responsive to an assault of information by the marketer, the book teaches you to use "inbound marketing", a process that engages the audience's attention and gets them more involved and interested in your product.
Social Media For The Rest Of Us: Simple Steps To Understanding & Optimizing Facebook, Twitter, LinkedIn and Google+ – Deb Scott
Social Media For The Rest Of Us is a simplistic guide to social media, written for beginners. It explains the pros and cons of the different social media websites and how each one can be used optimally to maximize your social media presence.
The Book on Facebook Marketing To Help You Set Your Business & Life on Fire – Nick Unsworth & Valerie Shoopman
In two parts, The Book on Facebook introduces and explains the limitless, cost-effective opportunities for self-promotion that Facebook offers, and how you can utilise Facebook as one of the most powerful means for social media marketing.
140 Twitter Marketing Power Tips: How to Get More Followers, Generate Leads and Grow Your Business with Twitter – Shea Bennett
140 Twitter Marketing Power Tips is quoted as being written for "ANYONE who wants to use twitter as a marketing". The book instructs you on how to form strategies to optimize your twitter account along with proven, practical information on how best to create a strong online presence by using the medium.
The New Rules of Marketing & PR: How to Use Social Media, Online Video, Mobile Applications, Blogs, News Releases, and Viral Marketing to Reach Buyers Directly – David Meerman Scott
The New Rules of Marketing & PR convey a simple step-by-step process for beginners to leverage web-based content, effectively enough to get the information they need. The book instructs you with reference to large, multinational companies, as well as small-scale startups.
Content Marketing: Insider's Secret to Online Sales & Lead Generation – Rick Ramos
Content Marketing teaches the modern content-marketer to understand that most people don't wait for the advertisement to search for what they want. It instructs the reader to use this fact to their advantage to engage themselves with their audience by figuring out what they are interested in.
LinkedIn & Social Selling for Business Development – Brynne Tillman
LinkedIn & Social Selling for Business Development instructs you on the best way to make use of your LinkedIn account to effectively position yourself and your business for prospective clients/customers. The book abbreviates this information effectively enough that anyone can understand it.
Socialnomics: How Social Media Transforms the Way We Live and Do Business – Erik Qualman
Socialnomics illustrates the ongoing changes in the way social media is implemented and used by consumers and business, and instructs business-owners on how best to capitalize on these changes to reduce their marketing costs, and closely engage with their customers and employees.
Social Media Marketing: An Hour a Day – Dave Evans & Susan Bretton
Social Media Marketing puts forth an "hour a day" methodology, whereby devoting a mere hour everyday to building up your social profile, you will be able to build up and implement a much stronger social media marketing campaign.
Highly Recommended: Harnessing the Power of Word of Mouth and Social Media to Build Your Brand and Your Business – Paul M. Rand
Highly Recommended is a book that teaches you to identify your target demographic, understand what they want, create a "shareable story" relevant to these wants, and to use your consumer-base to build up your business through social networking websites.
Socially Close: Social Media Marketing For Small Business – John Bradley Jackson
Socially Close is designed to solve all your difficulties with using social media to promote your business, and it imparts practical knowledge specially relevant for small business owners. A unique concept emphasized in the book is the quality of "honesty" that all small businesses should aspire towards.
The Social Media Marketing Book – Dan Zarrella
The Social Media Marketing Book is a guide to picking the optimal social media platform to better market your business' goals and ideals and attract a large consumer-base. The selling point of this book is that it is written in a very objective manner.
The Seven Success Factors of Social Business Strategy – Charlene Li & Brian Solis
The Seven Success Factors acts as a guideline rather than a rulebook to building social media marketing campaigns. This book teaches you to experiment through implementation rather than theory, and to embrace social media as the new communication channel between businesses and consumers.
The Huffington Post Complete Guide to Blogging – Huffington Post Editors
This book contains a variety of perspectives that come together to teach you how to improve the quality of your content. The book is simple to read giving abbreviated tips that can be used by anyone trying to improve their writing in general, with special focus given to content-generators.
Contagious: Why Things Catch On – Jonah Berger
Contagious devotes itself to breaking down the reason behind why certain ideas and posts go viral on the internet. The book contains six basic principles behind this phenomenon, based on exhaustive research, all of which can be applied practically.
How To NOT Suck At Social Media – A Beginner's Guide For Businesses – Malcolm McCutcheon
How To NOT Suck at Social Media is a simplified, step-by-step guidebook that can easily be used by novices to quickly and easily make their business much more visible online. The information in the book is structured in a way that it brings beginners up to a competitive level, while imparting information that is just as valuable to large-business owners.
Social Change Anytime Everywhere: How to Implement Online Multichannel Strategies to Spark Advocacy, Raise Money, and Engage your Community – Allyson Kapin & Amy Sample Ward
Social Change caters to non-profit organizations that are seeking out better ways to advertise themselves on the internet at a low cost. The book teaches you to integrate web-based social networking using a streamlined step-by-step method.
Zero to 100,000: Social Media Tips and Tricks for Small Businesses – Sarah-Jayne Gratton & Dean Anthony Gratton
Zero to 100,000 shows the reader the simplest and fastest means to achieving a sustainably large fan-following for your business. As with most marketing books, the information is communicated in steps, with this book following a 10-step process to achieving success with social media.
Social Boom!: How to Master Business Social Media to Brand Yourself, Sell Yourself, Sell Your Product, Dominate Your Industry Market, Save Your Butt, Rake in the Cash, and Grind Your Competition Into the Dirt – Jeffrey Gitomer
Social Boom! divides social media into two broad categories: "Popular Social Media" and "Business Social Media", and then teaches you how to practically make use of the different types of social media to effectively establish a business' online presence in the online community.
Going Social: Excite Customers, Generate Buzz, and Energize Your Brand with the Power of Social Media – Jeremy Goldman
Going Social is a hard-hitting account of the number of online visibility can make or break companies, regardless of their size. The book teaches you to be decisive early on and formulate the optimal social strategy to prevent your company from fading into obscurity.
8 Mandates for Social Media Marketing Success: Insights and Success Stories from 154 of the World's Most Innovative Marketing Practitioners, Authors, and Professors – Kent Huffman
8 Mandates will give you a break-down of the basic behavioral traits that define a successful social media marketer. It contains practical advice from over 150 different practitioners from around the world, who have found success in the field by following this "8 mandate" program.
Sociable! How Social Media is Turning Sales and Marketing Upside Down – Shane Gibson & Stephen Jagger
Sociable! changes the way that the dynamic between buyer and seller is perceived, giving objective information on how to use social networks to increase others' awareness of your business' activities and how to capitalize on this in the best way possible.
The Dragonfly Effect: Quick, Effective, and Powerful Ways to Use Social Media to Drive Social Change – Dr. Jennifer Aaker & Andy Smith
The Dragonfly Effect is a conceptual examination into how social media can be used to propagate social change. It borrows the concept of a "dragonfly effect" – how each of the four wings allow the dragonfly to move in any direction and relates it to how a business takes minor steps to produce a colossal social change.
Light, Bright and Polite: Use Social Media To Impress Colleges & Employers – Josh Ochs
Light, Bright and Polite is, strangely enough, not geared towards marketers. Rather, the book provides instructions on how anyone can use social media for more practical purposes such as when applying for a college, or when trying to impress future employers.
Success Secrets of Social Media Marketing Superstars – Mitch Meyerson
As the name suggests, Success Secrets of Social Media Marketing Superstars is a compilation of the strategies, secrets and methods used by over 20 social media experts who, with painstaking detail, describe some of their most successful social media campaigns.
Social Marketology: Improve Your Social Media Processes and Get Customers to Stay Forever – Ric Dragon
Social Marketology does not teach you to forget what you learned, istead it teaches you to modify whatever methods you follow, as the situation calls for it, and to continue improving around them. The core principle that Dragon follows is to be as flexible as possible to cope with dynamic developments in social media.
Welcome to the Fifth Estate: How to Create and Sustain a Winning Social Media Strategy – Geoff Livingston
Welcome to the Fifth Estate is a journalistic outlook on how user-created has come to dominate the web. It also contains practical information on how this can be used to your advantage to create a successful social media program.
The Social Media Strategist: Build a Successful Program from the Inside Out – Christopher Barger
The Social Media Strategist teaches you that most successful social media programs succeed because they were built by a strong team. The book teaches you how to manage potential conflicts among the team members, as well as to train them to represent the team.
The Referral Engine: Teaching Your Business to Market Itself – John Jantsch
Like most books that teach you how to maximize the potential of word-of-mouth advertising, The Referral Engine educates you on how most advertising campaigns succeed, thanks to referrals from other clients.
Stand Out Social Marketing: How to Rise Above the Noise, Differentiate Your Brand, and Build an Outstanding Online Presence – Mike Lewis
Stand Out Social Marketing teaches you to stand out from a crowd through the basics of social media marketing, conveyed through a series of effective strategies that cater to amateur and professional sensibilities.
UnMarketing: Stop Marketing. Start Engaging – Scott Stratten
UnMarketing urges you to not aggressively market your business, but to instead form connections with your audience. By doing so, you position yourself as the most familiar person to contact if they need you.
Renegades Write the Rules: How the Digital Royalty Use Social Media to Innovate – Amy Jo Martin
Renegades Write the Rules gives its advice from the perspective of a sports event/media promoter, with examples of celebrities such as Dwayne 'The Rock' Johnson and Shaquille O'Neal who built up a major fan following through social media.
Can't Buy Me Like: How Authentic Customer Connections Drive Superior Results – Bob Garfield & Doug Levy
Can't Buy Me Like distances itself from the common marketing mentality that the audience is just a commodity whose "likes" pass for "social sales", and educates you on how to engage them well enough to keep them coming back.
Digital Wisdom: Thought Leadership for a Connected World – Shelly Palmer
Digital Wisdom is not a marketing manual, but rather, a reflection on how people are so closely connected, yet so distant from each other. The book teaches you to look past the complexities of these connections and to select meaningful ones out of them.
Tweep-e-licious! 158 Twitter Tips & Strategies for Writers, Social Entrepreneurs & Changemakers Who Want to Market Their Business Ethically – Lynn Serafinn
Tweep-e-licious! is a professional guide to using twitter to promote your business, with the aspect of ethical guidelines being closely followed. The book teaches you everything you need to know about Twitter from when you first create an account, to how to use the mechanics to promote your business.
The Third Screen: Marketing to Your Customers in a World Gone Mobile – Chuck Martin
The Third Screen begins with an account of how the greater public gradually evolved from the "first screen" [television] until they adopted the mobile phone as the "third screen". The book teaches you to consider how the mobile phone defines the consumer.
The B2B Social Media Book: Become a Marketing Superstar by Generating Leads with Blogging, LinkedIn, Twitter, Facebook, Email, and More – Kipp Bodnar & Jeffrey Cohen
The B2B Social Media Book is unique in that it is targeted towards B2B companies as it explains how social media is an extremely effective tool in cementing sales between businesses. The book teaches how to use blogging, microblogging and other social media services to promote your business to other businesses.
Solving the Social Media Puzzle: 7 Simple Steps to Planning a Social Media Strategy for Your Business – Kathryn Rose and Apryl Parcher
Solving the Social Media Puzzle is a guide to planning a successful social media strategy. The book is targeted towards social media professionals who are looking for a second opinion on how they can proceed with their social media programs.
The Impact Equation: Are You Making Things Happen or Just Making Noise? – Chris Brogan & Julien Smith
The Impact Equation takes a closer look at the content that is typically generated on the web, and examines what makes some of these posts 'impactful' and what makes some of them 'noisy'. The book then gives you a series of guidelines using which you are able to produce content that has an impact on your audience.
The Power of Unpopular: A Guide to Building Your Brand for the Audience Who Will Love You (and why no one else matters) – Erika Napoletano
The Power of Unpopular teaches you to expect that your business or product will be extremely unpopular with certain demographics, even if you try to appeal to them. The book instead encourages you to embrace these apparent 'flaws' and engage more closely with your existing audience.
Optimize: How to Attract and Engage More Customers by Integrating SEO, Social Media, and Content Marketing – Lee Odden
Optimize is a practical approach to integrating search and social media, by using SEO to rank the quality of your content-marketing. The book states, that by ranking the content by its quality, you will be able to connect more closely with your audience.
Smart Business, Social Business: A Playbook for Social Media in Your Organization (Que Biz-Tech) – Michael Brito
Smart Business, Social Business is neither a guideline, nor a manual, but rather it teaches you to adopt a mindset that is flexible enough to adopt organizational change, while focusing on engaging the audience.
Social Media Metrics: How to Measure and Optimize Your Marketing Investment – Jim Sterne
Social Media Metrics educates you on a system by which you measure your social media marketing efforts called "success metrics", where "social sales" do not promise profits at all. The book teaches you a series of "success metrics" you can use to measure the success of your business.
Social Nation: How to Harness the Power of Social Media to Attract Customers, Motivate Employees, and Grow Your Business – Barry Libert
Social Nation talks about the various social technologies as well as the impact that they have on the development of businesses in the long and short term. Moreover, it discusses the use of social media to increase cooperation between employees.
The Networked Nonprofit: Connecting with Social Media to Drive Change – Beth Kanter & Allison Fine
The Networked Nonprofit is a strategy guide for nonprofits to use social media as an effective tool to leverage support for their causes, through establishing a visible presence on the internet, and to gain support from a large and devoted following.
The Big Book of Social Media: Case Studies, Stories, Perspectives – Robert Fine
The Big Book of Social Media is another compilation of ideas and perspectives received from leaders in the field of social media marketing. It teaches you to look at evolution of social media and to stop perceiving it as a change in technology, but rather as a development of human interaction.
Clout: The Art and Science of Influential Web Content (Voices That Matter) – Colleen Jones
Clout adheres to the principle that generating quality web content is the only real way to attract and engage with a target audience. The book lists out ways in which people can get influenced, and teaches you how to apply it to web content.
Think Before You Engage: 100 Questions to Ask Before Starting a Social Media Marketing Campaign – David Peck
Think Before You Engage is a series of 100 crucial questions that should be considered before starting a social media campaign. The book is a comprehensive guide on how to avoid the typical setbacks that even the most experienced marketer might go through.
Social Media Marketing: Strategies for Engaging in Facebook, Twitter & Other Social Media – Liana Li Evans
Social Media Marketing that practically teaches you how to use new social media marketing technologies to be able to effectively engage with your audience. The most important qualities emphasized upon are the qualities of pro-activeness in understanding where your audience's interests fall.
Strategic Digital Marketing: Top Digital Experts Share the Formula for Tangible Returns on Your Marketing Investment – Eric Greenberg & Alexander Kates
Strategic Digital Marketing is a record of what the top experts on social media have to say on the matter on making profits out of social media campaigns. The book has a large collection of perspectives with articles providing extra pieces of information that are impossible to find elsewhere.
Here Comes Everybody: The Power of Organizing Without Organizations – Clay Shirky
Here Comes Everybody is an in-depth examination at how collaboration across social media often results in the spontaneous creation of organizations. This examination is purely theoretical, but is backed up by strong case studies and theories.
Social Media for Business: 101 Ways to Grow Your Business Without Wasting Your Time – Susan Sweeney & Randall Craig
Social Media for Business teaches you to handle common business issues that plague start-ups and continue to plague even established businesses. With this book, you can avoid common setbacks that you could hold your business back in the long run.
Your World is Exploding: How Social Media is Changing Everything – and How you Need to Change with it – Christopher G. Dessi
Your World is Exploding is an examination of cultural changes that have been brought about by developments in social media technology. A concept central to the book is how the change in social media networks is not merely a technological change, but a cultural one as well.
Engagement from Scratch!: How Super-Community Builders Create a Loyal Audience and How You Can Do the Same! – Danny Iny
Engagement from Scratch! pulls together articles from over 30 contributing authors, who discuss their respective perspectives, and share their expertise in building up a loyal community through online social media networks.
Social Media Marketing – Tracy L. Tuten & Michael R. Solomon
Social Media Marketing is the quintessential beginner's guide to social media marketing. It was among the first books on the subject (if not the first). It is most popular for laying down the four 'zones' of social media that can be used by marketers.
Jab, Jab, Jab, Right Hook: How to Tell Your Story in a Noisy Social World – Gary Vaynerchuck
Jab, Jab, Jab, Right Hook contains personal and practical advice on getting connected with an audience, while gaining its loyalty at the same time. The terms "jab" and "right hook" are the personalized terms that Vaynerchuck uses to describe the stages that marketers go through before they execute a social media campaign.
Social Media Marketing: Marketing for Small Businesses, And Business Owners – David Faust
Social Media Marketing is a breakdown of social media marketing as it applies to nearly any type of business. It includes general rules on what the best social media websites are for marketing, as well as a list of common things that you shouldn't do when using social media.
Branding Yourself: How to Use Social Media to Invent or Reinvent Yourself – Erik Deckers & Kyle Lacy
Branding Yourself is a comprehensive guide on how to best use social media technologies to create a professional identity that you can use to bring in business and job opportunities that would be extremely difficult to find in any other way.
The Age Of Persuasion: How Marketing Ate Our Culture – Terry O'Reilly & Mike Tennant
The Age of Persuasion is an examination into how the onslaught of marketing across the mass media that surrounds us, on a daily basis has formed the basis of contemporary cultural thought.The book is mostly a combination of the two authors' philosophical reflection on the subject of marketing.
Marketing with Social Media: 10 Easy Steps to Success for Business – Linda Coles
Marketing with Social Media is an operationalized, step-by-step process that shows you how to use social media as a tool to build up your business. It teaches you the most relevant techniques to establish a solid marketing plan, among other lessons that convey the most effective ways to use social media.
Social Media and Public Relations: Eight New Practices for the PR Professional – Deirdre K. Breakenridge
Social Media and Public Relations focuses on the 8 essential skills required to engage a brand's target audience, effectively, while focusing on aspects such as the expansion of roles and the optimization of occupational processes, such that a company can grow to become an authority on social media marketing.
Friends with Benefits: A Social Media Marketing Handbook – Darren Barefoot & Julie Szabo
Friends with Benefits shows you a number of ways in which you can directly connect with your customers to better understand their tastes and interests. The book teaches you that direct connections with the audience are an effective way to get them interested in your business/product.
Social Media Marketing: A Strategic Approach – Donald I. Barker, Melissa Barker & Nicholas F. Bormann
Social Media Marketing give a textbook approach to the subject of social media marketing, conveying practical information through a step-by-step (8 steps) process on how to maximise the potential of the social media technology at your disposal.
A Social Strategy: How We Profit from Social Media – Mikolaj Jan Piskorski
A Social Strategy begins by explaining the exact qualities that separate traditional media from social media, then proceeds to teach you to understand the needs of the online consumer. Finally, it backs up these lessons through data collected from social media websites that follow the stategies taught in the book.
Spin Sucks: Communication and Reputation Management in the Digital Age – Gini Dietrich
Spin Sucks teaches you to abandon the concept of "spin" completely in PR, and reinforces the idea that it is far more crucial to honestly and humanly communicate with your clients, rather than seeking out diplomatic, quick-fix methods to addressing your clients' problems.
Digital Marketing for Everyone: Connect With Your Customers, Grow Your Business & Demystify Social Media – Eric Morrow & Shannon Chirone
Digital Marketing for Everyone is a guide for you to better market yourself, your business and your product. The book teaches you to get familiar with all the digital marketing tools that you have at your disposal, as well as how best to make use of them to grow your business and connect with your customer.
The Best Digital Marketing Campaigns in the World: Mastering The Art of Customer Engagement – Calvin Jones & David Ryan
The book contains a collection of a few of the most famous digital advertising campaigns, launched from around the world, and examines the reasons for their success and how these reasons can be used practically. The book contains cases ranging from large scale franchises like Coca-Cola, to the political application of marketing, as seen in Obama's 2008 election.
Emarketing Excellence: Planning and Optimizing your Digital Marketing – Dave Chaffey & PR Smith
Emarketing Excellence deconstructs and demystifies the world of digital marketing, and teaches you practical methodologies for optimizing your digital and social media marketing campaigns. It's unique in that it combines traditional approaches to marketing with the creative use of modern "e-tools" and "e-models".
The Invisible Sale: How to Build a Digitally Powered Marketing and Sales System to Better Prospect, Qualify and Close Leads – Tom Martin
The Invisible Sale shows you how a simple process can go a long way to achieving sales; the concepts introduced in the book include terms such as: "aikido selling", the "invisible funnel" when referring to self-educated buyers, who are unlikely to respond to traditional, cliched marketing techniques.
Global Content Marketing: How to Create Great Content, Reach More Customers, and Build a Worldwide Marketing Strategy that Works – Pam Didner
With social media networks closely connecting people across the globe on the basis of a common interest, Global Content Marketing will teach you series of strategies that make use of this to produce higher quality content that can appeal to all these people, regardless of country or culture.
Content Rules: How to Create Killer Blogs, Podcasts, Videos, Ebooks, Webinars (and More) That Engage Customers and Ignite Your Business – C.C Chapman & Ann Handley
Content Rules is an informal, yet effective look at how the various platforms for content media have given everyone an online presence and "voice", and the book explains how you can produce content that effectively attracts interest across these communication channels.
Epic Content Marketing: How to Tell a Different Story, Break through the Clutter, and Win More Customers by Marketing Less – Joe Pulizzi
In Epic Content Marketing, teaches how to identify and connect with a target audience, and generate content of a high enough quality that you ensure a loyal customer-base. Included along the way, is a streamlined process that you can easily use to produce content of a high quality on a regular basis.
How to Be a Power Connector: The 5+50+100 Rule for Turning Your Business Network into Profits – Judy Robinett
How to Be a Power Connector coins the marketing term "power grid", which refers to the main social connections that you will make in a social group. An interesting idea is the concept of limitation wherein, most social groups are said to break apart after 150 people, and the book teaches you how to prioritize your connections to maximize efficiency
Pinterest Power: Market Your Business, Sell Your Product, and Build Your Brand on the World's Hottest Social Network – Jason Miles & Karen Lacy
Pinterest Power introduces an unlikely contender in "Pinterest" in functioning as a platform for social media marketing that equals and even surpasses giants like Twitter, Facebook and YouTube as viable communication channels. The book teaches you how to use Pinterest effectively to build an online presence and to market your business' goals.
The NOOB Guide To Online Marketing – Oli Gardner
The NOOB Guide to Online Marketing is an info-graphic and an article that explains in great detail, how to use every tool at your disposal to market your business, your product(s), or your service(s), all over a several-week period. It includes in-depth information on how to use all your social media and e-mail platforms along with your content marketing platforms, to name a few.
The Big Book of Content Marketing – Andreas Ramos
The Big Book of Content Marketing offers a comprehensive investigation, as well as a detailed explanation on an emerging trend in social media marketing, known as "content marketing". This is an ideology, rather than a method, that revolves around marketing a company's business goals rather than its products alone.