Why Content Curation for Social Media is More of an Art? 5 Tips to Be Successful at It
Posted in :
Content Curation
,
Content Marketing
,
Small Business Tips
,
Social Media Tips
on By
Ashwini Pai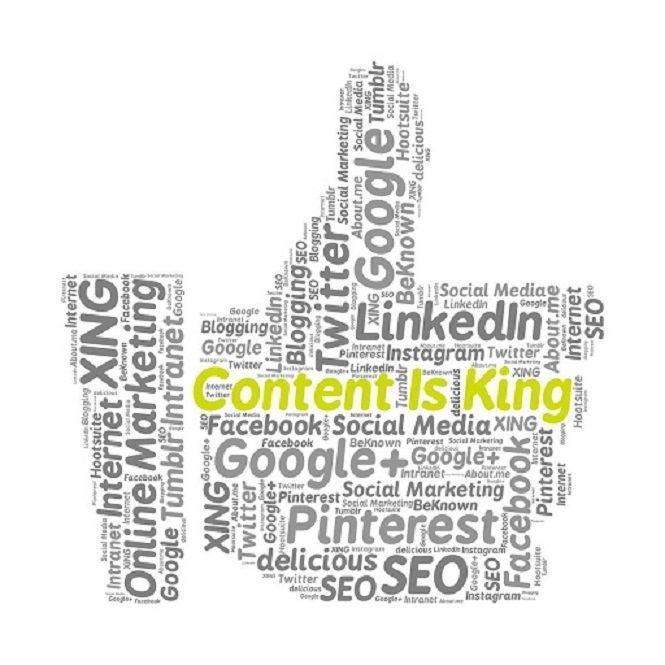 You already know that content curation saves you time you would have otherwise spent creating fresh posts, while still allowing you to share top-quality third-party content with your fans and followers. As the curator, you have the job of finding the right content, putting your own stamp on it, and distributing it at the best times.
Try to get the timing right
A compilation of trends that may rock your industry this year is best shared in the first month of the year. Some of it may be news for some professionals; for others, it will serve to reinforce their own knowledge of or perspectives about the trends.
Timing is an important aspect of effective content curation. In the example below, HubSpot has created a curated post on visual content marketing statistics for 2016. The choice of topic is spot-on given the growing value of and preference for visual content. The post was shared in January this year, a good time to enlighten marketers on a topical subject, so they can get started with creative visual content to improve brand engagement.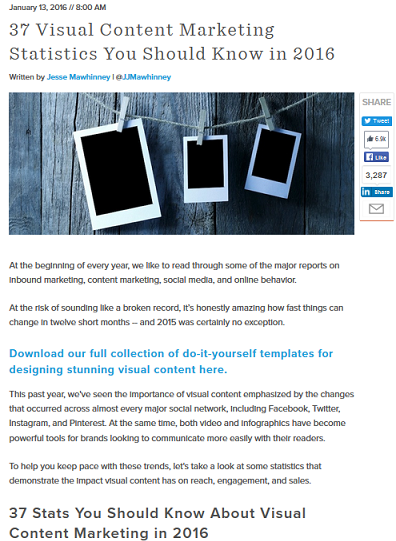 This is just one example of nailing the timing of your curated posts. If you're in the restaurant industry, you can pick content relevant to a certain season. For instance, sharing a list of grilling recipes and ideas from top food blogs as part your summer content campaign makes sense than a generic topic. Include a link to your restaurant's summer specials/menu in your post, and drive traffic to your website.
Make it your own
One of the exciting aspects of curating content is that you have the opportunity to present your opinions about an issue, whether in favor of or against it. It lends authenticity and can even enhance the value of the original post. Effective content makes people question and think; it encourages them to share and sparks discussions (increasing social shares), which is always welcome to a social media marketer.
Understandably, you will need to put in the time to fully read the post and add your own comments and perspectives. Aim to do it for 2-3 curated posts a month. For the rest of the curated content, follow these quick and easy steps to make your own voice heard:
Create a brand new (if possible, better) title for the article you've picked

Add a new image to the post to avoid copyright infringement

Write a compelling introduction

Highlight one or more punchy quotes from the original article

Add a link to the original article and attribute the author appropriately

In the concluding paragraph, see if you can add links to additional resources that can help readers dig deeper and get more insight
In the example below, the curator has added a bright image and emojis for a fun and interesting format. The post is linked to the original source.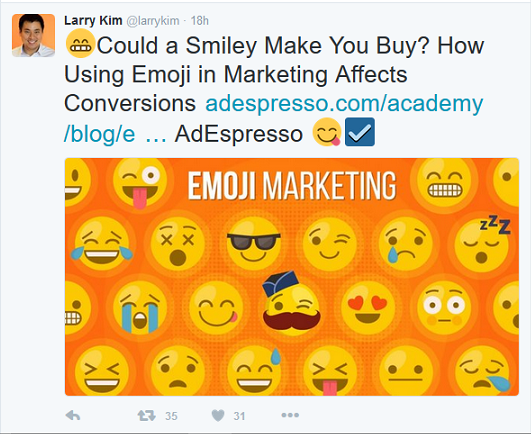 In the example below, the curated post has a different headline from the original article. Important statements from the article are included. The curator has added his own one-line opinions in his unique voice; he has also added a video about the paper. The post is linked out to the original article and one link to another article on the same topic has also been added.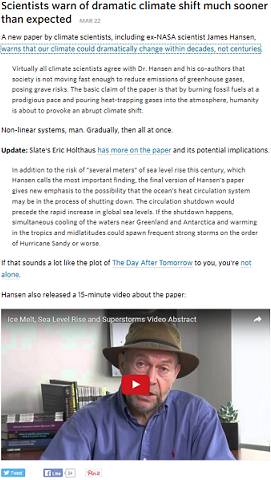 Choose engaging topics
The topics you pick as part of your curation plan must encourage fans to comment and start discussions, and followers to retweet. Pick a trending topic or one that is of immediate concern to your audience – such as approaching tax filing deadline – or out-of-the box questions based on an article, which compel them to read and share their opinions/answers.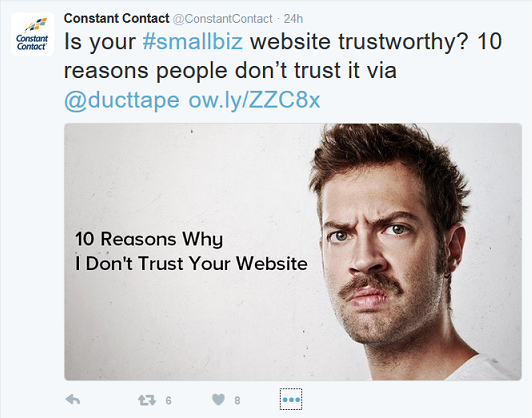 Tips on curating content
1. Subscribe to the leading newsletters in your industry and the RSS feeds of top blogs in your niche
RSS feeds and newsletters deliver trending content directly to your inbox, saving you time on content discovery on search engines. Content curation tools like DrumUp also allow you to connect RSS feeds directly to your Twitter account.
2. Use content discovery tools and aggregators
Content discovery tools find stories based on the keyword suggestions you provide. With curation tool DrumUp, you'll never run out of fresh content to post to your social media pages. RSS reader Feedly offers integration with Google Now so you can access your preferred content sources at a time or place convenient to you.
3. Conduct interviews and surveys
Interviewing experts in your field is a good way of creating authoritative content that captures the attention of your audience. If the industry experts retweet your content, you can get a healthy number of shares. People are also generally more receptive to posts on surveys around a trending topic. There is a curiosity to know what others think and feel about a particular issue or product, which can be used to form or tweak their own opinions.
4. Leverage influencer marketing
Getting influencers involved can enhance the visibility of your content and drive up social shares. When choosing influencers, focus on relevance, reach and resonance, to maximize the visibility of your content.
Five Tips to Succeed at Content Curation
Curating social media content is a continuous and long-term strategy. It must keep pace with evolutions in customer expectations and your marketing goals. Here are five things to keep in mind to keep curating content successfully:
1. Be sure of the audience you want to reach out to
The basic step is to identify the kind of audience you want to capture through your content, and how their engagement with your social media pages and website can impact your bottom line. Be sure of the personas you want to attract and have a good grasp of their interests, likes and dislikes.
2. Narrow down your topics
70 per cent of people click on just one topical category. The content you share should revolve around topics that interest your audience. If they care about the topics, there is a high likelihood that they will read your posts.
3. Nothing short of the best quality content will do
The whole point of content curation is to share top-notch third-party content. Your choice of content reflects on your own quality and credibility, so pick blogs, experts and articles carefully. Your audience will click on your links and reshare only if they know that your content will be of value to them.
4. Make curation a consistent process
Create a sharing schedule for curated content, and stick to it. Regular sharing can go a long way in improving visibility. Also make sure you tailor your content to your audience's needs, pain points and knowledge. For instance, if your audience consists of small businesses, avoid sharing content on enterprise-related topics. If you cater to aspiring entrepreneurs, you want to start with basic, easy-to-understand tips and advice, and then gradually move to more complex business topics.
5. Brand yourself as the content curator
This is a good way of humanizing your brand on social media. Use your real name and act as the content curator/expert representing your company. The strategy will enhance your personal brand value, which you can move to your next job and which can be advantageous to your new employer.
Good organization is one of the keys to content curation success. Besides a systematic and monitored method of curation, you must also distribute curated content effectively across platforms, channels and devices.
Image credit : Pixabay