What's the Ideal Social Media Post Length?
Posted in :
Content Curation
,
Content Marketing
,
Social Media Tips
on By
Disha Dinesh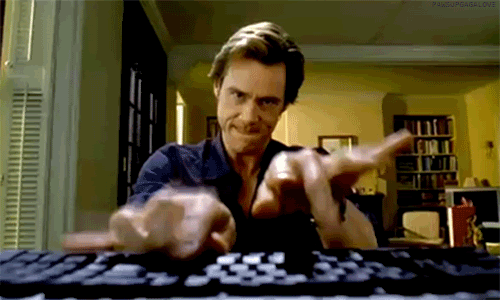 Social media post length is a definitive factor is deciding the impact of your social media content on its viewers. Any post that is wordsmithed to fit character limits will fully display your social media content to your fans, without obscuring any information. And that is integral to earning social media engagement. With the knowledge of ideal post lengths (mentioned below) and a reliable social media management tool, you can post optimized social media posts consistently.
This blog post is a curation of research concerning post length on various social networks. Let's begin with the biggest and most popular social media platform – Facebook.
Note – This post discusses 2 numbers –
1. The ideal length of social media posts (recommended for optimum engagement), and
2. The maximum character limits that different social platforms allow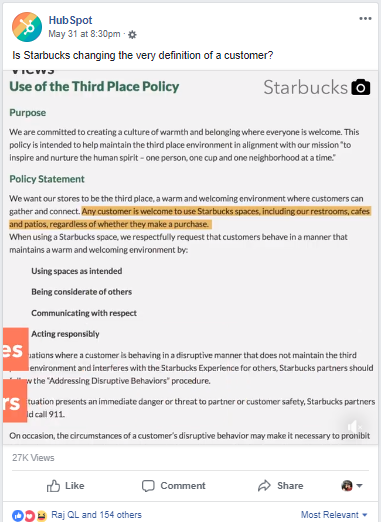 The ideal Facebook post length
There are different types of posts that you can publish on Facebook – organic, paid and video. Each of those types has its own layout on Facebook and ideal post length. Here's a short summary of posts types and their optimal lengths.
Organic posts – Between 40 and 80 characters. According to MarketingProfs, Facebook posts that are under 40 characters get 86% engagement. Jeff Bullas corroborates that research but extends the ideal character limit by stating that Facebook posts with 80 characters or less get 88% more engagement.
Paid posts – Paid posts can be broken down into a headline, a body and a link description. Here are the ideal lengths for each of those elements, according to an Adespresso study.
Ideal length of Facebook ads
Headline – 5 words
Text – 14 words
Link description – 18 words
Facebook paid posts are about taking action, which is why it's natural for copywriters to craft shorter headlines and descriptions. However, you should pay attention to copy on organic posts as well, keeping them crisp and action-prompting where possible.
If you'd like to learn more about copywriting for social media posts, here's a useful read – 3 Secrets of Top Copywriters That Can Transform Your Content Marketing.
Facebook Character Limits or Maximum Character Lengths
If you wished to, you could publish a Facebook status that was 63,206 characters long! But that length is far from ideal. Here are a few other maximum character lengths that are noteworthy.
Facebook username character limit – 50 characters
Facebook Page Description – 155 Characters
Facebook Comments – 8,000 Characters
Facebook image ads –
Headline – 40 characters
Text – 90 characters
Link description – 20 characters
Facebook canvas ads –
Text – 500 characters
Button Text – 30 characters
Facebook lead generation ads –
Context card headline – 45 characters
Benefits text – 5 bullets with 80 characters each
Button text – 25 characters
Custom question text – 50 characters
Privacy policy link text – 100 characters
Custom disclaimer title – 60 characters
Facebook collection ads –
The ideal length of Facebook Videos 
Facebook support video upload of upto 120 minutes, but it's advisable to steer clear from publishing anything that long unless it's a Facebook exclusive feature film. 44% of 30-60 sec videos are viewed completely, according to a study conducted by Kinetic Social. Plus, 33% Facebook users prefer shorter videos that are between 30-50 secs long.
The ideal length of Facebook video ads –
Text – 90 characters
Headline – 25 characters
Link description – 30 characters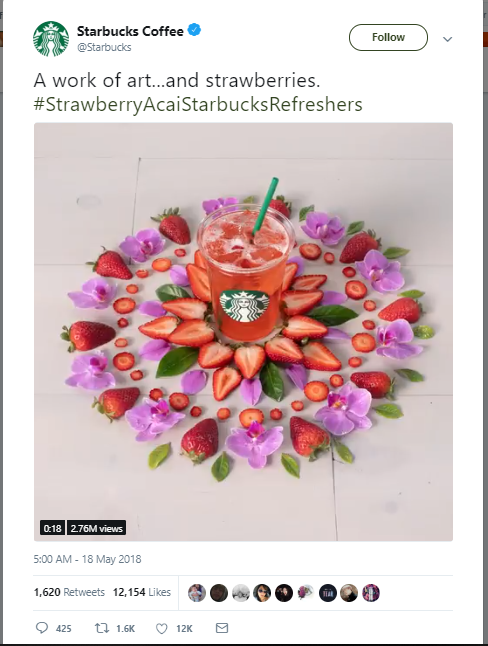 The ideal Twitter post length
In 2017, Twitter increase the character limit of tweets to 280 characters. Since then, Twitterati have become more active on the social network claims product manager Aliza Rosen. This is probably because 280 characters allows more room for Twitter users to share their thoughts. But this added space doesn't mean that other Twitter users want to see longer tweets.
According to a study conducted by Buddy Media, the ideal tweet is less than a 100 characters long. The study finds that such tweets receive 17% more engagement. So yet again, shorter content is better received by social media users. This is partly because shorter tweets are easier to read and comprehend, but also because shorter tweets give retweeters extra room to add their thoughts.
The ideal hashtag length
According to Vanessa Doctor from hashtag.org, hashtags that are 6 characters or one word long perform better. Once again, comprehension is the concern. Hashtags don't allow spaces and exceptionally long hashtags are hard to read and comprehend.
Twitter character limits or maximum character length for Twitter posts
Tweets – 280 characters
DMs (Direct Messages) – 10,000 characters
Handle – 15 characters
Profile name – 20 characters
In short, concise content performs better on Twitter. Note that the character limits for Twitter have been extended to allow more content, but that doesn't necessarily mean that longform content will ever be well received on the microblogging social network.

The ideal LinkedIn post length
At 500 million users and 10 million job postings, LinkedIn is a fairly noisy social media platform. As the social network grows its user base, social media marketers will find it tougher to earn organic attention via LinkedIn posts. Marketers should continue to optimize the quality, timing and delivery of LinkedIn posts so they can make the most of their brand's LinkedIn presence.
There isn't much research on ideal length of LinkedIn posts, so we have to rely on how posts appear on LinkedIn to decide ideal post length. For instance, if your LinkedIn status update is longer than a 100 characters, the excess text gets cut off and a Show More button appears. So it makes sense to keep your LinkedIn status updates under a 100 characters or 25 words.
LinkedIn status update – 50-100 characters (both organic and paid)
LinkedIn post titles – 40-49 characters (according to OkDork)
Number of images – 8 (Source – OkDork)
LinkedIn articles – 1900 to 2000 words (Source – OkDork)
Article subheads – 5 per post (Source – OkDork)
LinkedIn videos – under 30 seconds (Source – LinkedIn)
LinkedIn character limits or maximum character length for LinkedIn posts
LinkedIn Publishing post headline – 150 characters
LinkedIn Publishing content length ~ 120,000 characters *
Company update – 700 characters
Company name – 100 characters
About us (Summary) – 2,000 characters
Page name – 50 characters
Company leaders headline – 150 characters
Company leaders description – 150 characters
Employee testimonials – 400 characters
Custom module title – 150 characters
Custom module body – 500 characters
Custom module URL label – 70 characters
First name – 20 characters
Last name – 40 characters
Recommendation – 3,000 characters
* As per SproutSocial's experiment, LinkedIn cuts you off once you reach 120,000 characters on LinkedIn articles.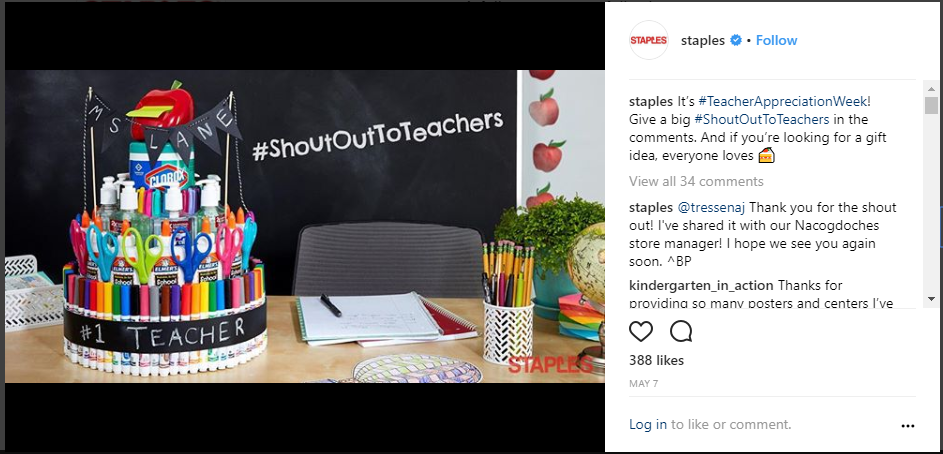 The ideal Instagram post length
Unlike the other social networks on this post, Instagram was built to promote visual content. However, the right combination of words and hashtags can help your Instagram posts maximum engagement, which can earn them the top position on users' feeds.
Instagram captions – 138 -150 characters
Instagram ad captions – 125 characters
Number of hashtags for captions – 5 -10
However, it's not a great idea to add irrelevant hashtags to your posts, just to increase its visibility. That may result in your shadowban on the social network. According to TrackMaven, posts with exactly 9 hashtags receive the most engagement.
Number of characters in a hashtag – 24 or less
If you notice the captions added by top brands on Instagram, you'll notice that most captions run short. Most captions that perform well also create context, showcase the brand and prompt viewers to take action.
Instagram character limits or maximum character length for Instagram posts
Instagram caption – 2,200 characters
Bio – 150 characters
Username – 30 characters
Wrap
Social media post length is an important factor in deciding your social media engagement. WIth an optimally worded social media post, you can make an impact on your target audience on different social media platforms. Use the info shared on this post to decide what lengths of captions and post descriptions to incorporate in your social media content.