What to Leave Off Your LinkedIn Page
Posted in :
Small Business Tips
,
Social Media Tips
on By
Ashwini Pai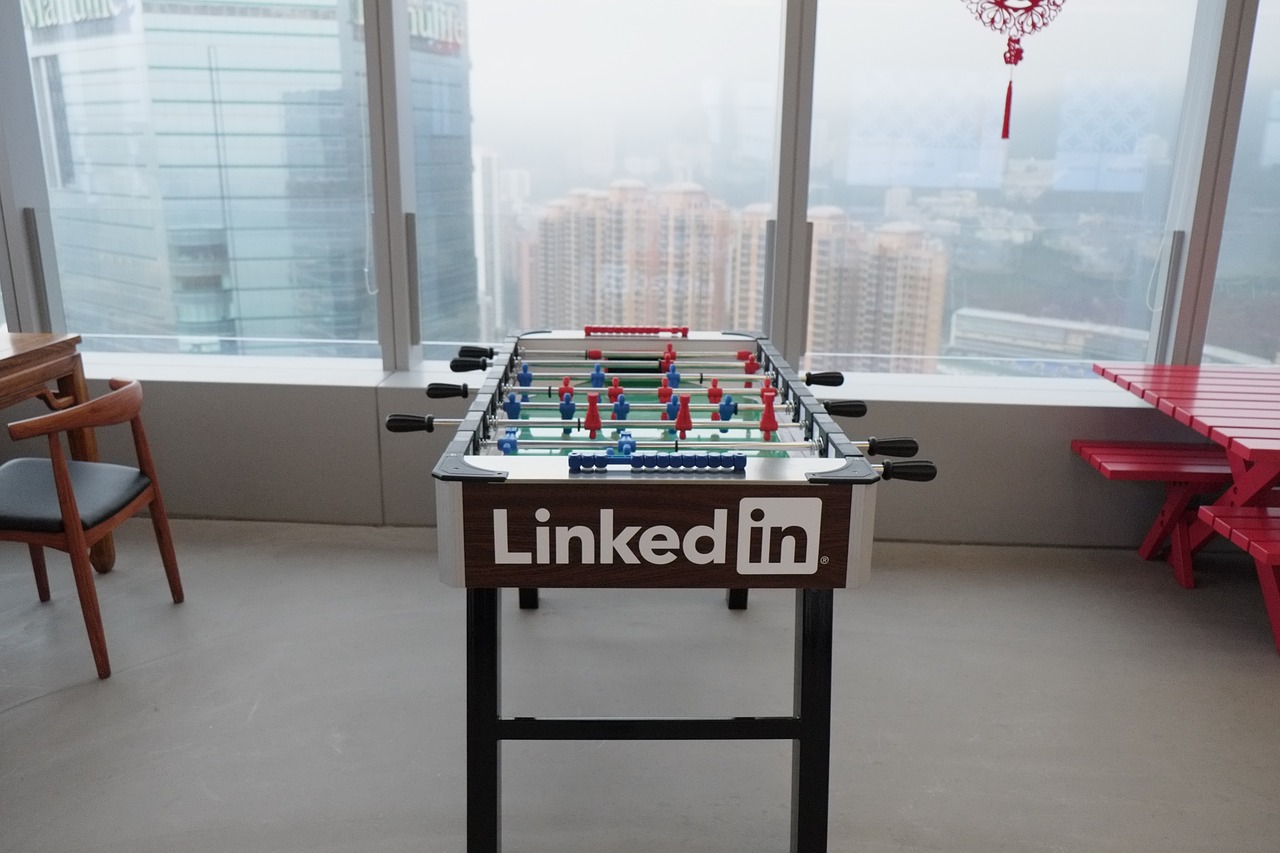 94% of B2B marketers use LinkedIn to share content and position their company as a thought leader on the 467 million strong professional networking site. Whether you are a solo entrepreneur or a small business owner, you will want to create a LinkedIn page for your company and one for your personal brand. There is no better way to connect with potential clients or business partners, decision makers and industry peers online.
Before you get started, read this post outlining great tips on creating an impactful LinkedIn profile and this one on sharing content on the network. Also check out the ultimate LinkedIn marketing guide.
A LinkedIn profile strategy can be broadly divided into 'what to definitely add' and 'what to preferably leave out'. Here is a rundown of what to include in your profile:
1. High-value key phrases : Don't add just your title in the headline. Make sure you have two or three lines of text that succinctly describe your capabilities. Include relevant industry keywords and skills to create a targeted, search-friendly headline. Give people a strong reason to connect with you and tell them how you can solve their problem.
Example: Social Media Advisor | How to Use LinkedIn | High ROI Social Media Strategies | Social Media Planning | LinkedIn Expert
2. A professional photo : Your profile is incomplete without a photo. Add a headshot that is not a selfie. Avoid a distracting background.
3. A friendly summary : Create a summary in the first person for your personal brand and second or third person for your company profile. Communicate in a friendly, less formal voice. Tell your story – why are you in this line of work, what drives you, how have you helped clients? Consider the problem/challenge – action – result structure to convey your story pithily. Optimize the summary with appropriate keywords.
4. Relevant skills : Include all the right skills that convey your expertise and give potential clients a good idea of what exactly you can do for them. As this section is editable,you can return to it every couple of months to update with new, in-demand skills and hide less useful ones. It is also a good practice to refresh your profile every six months or so, as well as post shareable content to improve your engagement and visibility on LinkedIn Groups. Here, a content marketing plan and a steady stream of content ideas will be crucial.
What to keep out
Like a resume, a LinkedIn profile can make potential clients (or recruiters) sit up and take notice or get passed over in favor of better presented profiles in your niche. While you can capture positive interest with a complete, well-written profile, you may also come across as untrustworthy or unimpressive with certain unnecessary, generic or dubious content. Here is a look at four :
1. Buzzwords = Fillers
So overused are some LinkedIn profile buzzwords that the network's official blog has published a list of the top ten words to avoid in 2017. The usual suspects – expert, creative, excellent, strategic – are on the list, and a few surprising ones – certified, specialized, leadership.
Here are a few others for your consideration : motivated, passionate, driven, problem-solver, effective. Instead of saying you are passionate about what you do or how good a creative problem-solver you are, give an example/tell a story that clearly conveys these qualities.
2. Basic computing skills
If you are a basic user of Word and Excel, there is no point in adding it to the 'Skills' section of your LinkedIn page. Understandably, some professionals may be advanced users (macros, embedding, linking objects and so on) and in their case, it may make sense to include MS Office or Excel as a skill. They may be relevant for managerial or secretarial jobs, but not for business owner-operators or even consultants. You may be missing out on more relevant skills to persuade potential partners and clients.
3. Your college courses
Avoid reporting all your graduate or university courses. The exception to this rule is if your courses are highly specialized and hold a lot of weight in your industry.
The point of the education section is to indicate that you have an education. While it is reasonable for new graduates to fuss over what to include, business owners or consultants are better off worrying about how to present their professional experience compellingly before their target audience.
4. Your faith/religious affiliations
Unless it is directly related to what you do/offer, leave out any reference to religion or religious affiliations from your profile. Sensitive information is bound to make LinkedIn users viewing your profile feel uneasy or doubt your intentions, even if they may acknowledge that your faith is important to you.
Once your LinkedIn profile is ready, you can invest some time in planning a content creation and sharing strategy. Besides company milestones, webinars, infographics and short-form content, you can leverage the network's publishing platform to woo your audience with quality content. Brainstorm on content marketing ideas and make posting to LinkedIn more efficient with a social media manager tool.
Image Credit : Pixabay