Top 7 Productivity Tools for Small Businesses
Posted in :
Others
,
Small Business Tips
,
Social Media Marketing Resources
on By
Guest Author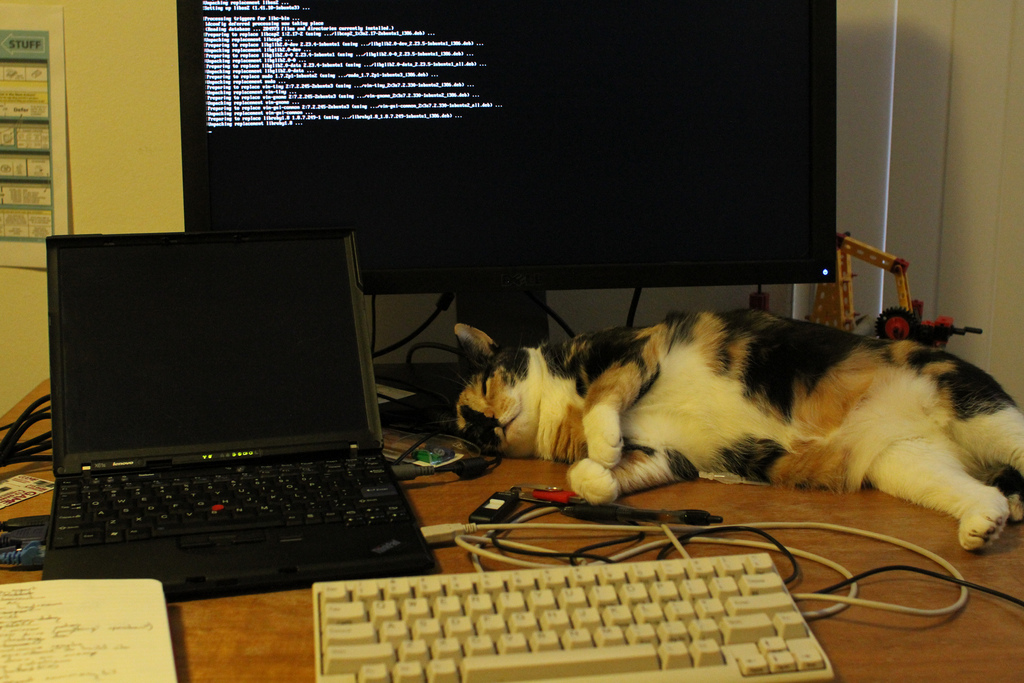 Productivity is a goal all of us are chasing. With so much to do and so little time to do it, we have to play hardball here.
With progressing technology, we now have many tools which aim to create more time in a day by reducing the time needed for each task.
Having run a start-up for several years now, I have come to try and experiment with a number of such tools and here are few that stuck:
1. Rescuetime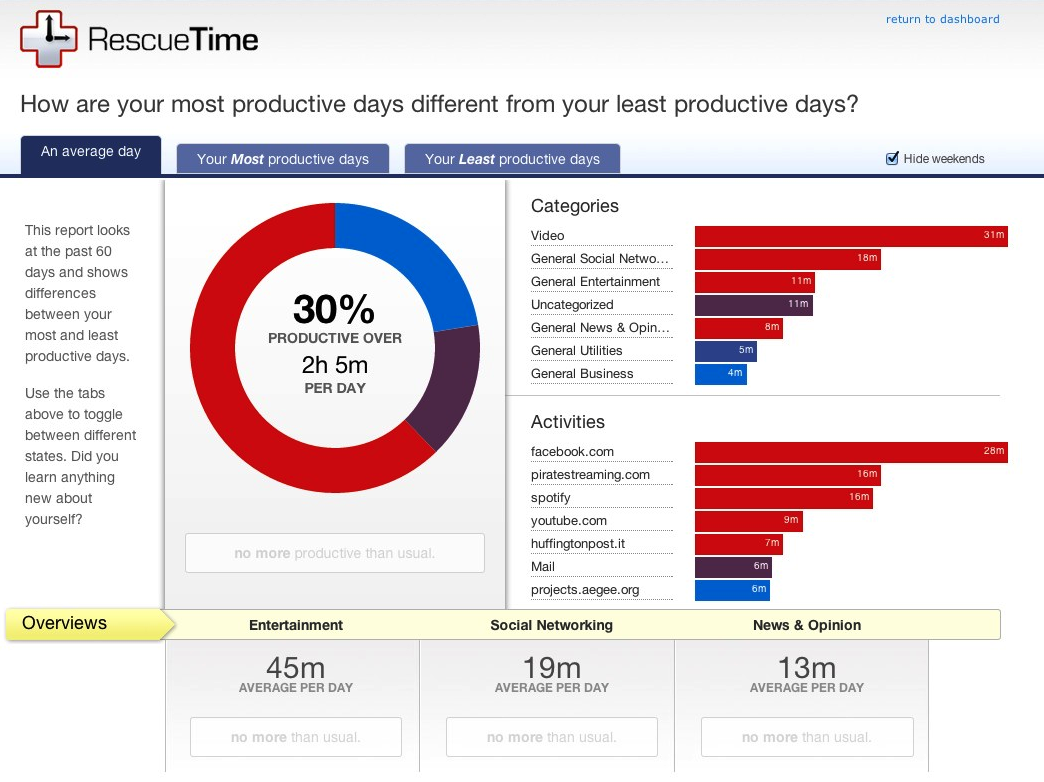 Rescuetime is a brilliant tool; it is a software program that helps you track your time so that you can see where and how you are spending it. It helps you measure your productive time. Once the tool is installed, it calmly runs in the background tracking and monitoring your activities.
With Rescuetime, it is also possible to block out certain websites which you find distracting. This is a nifty tool that small businesses can encourage their employees to use, in order to boost productivity at work.
Why Rescuetime?
You can track time spent away from the computer/offline as well as time spent on the computer.
Crisp and clear graphs that show websites and apps used during the day.
You can track project time.
Allows you to set time management goals.
Pricing: There is a free version which sends you weekly email reports, set goals track time spent on websites etc. The premium version $9 per month.
2. Hiver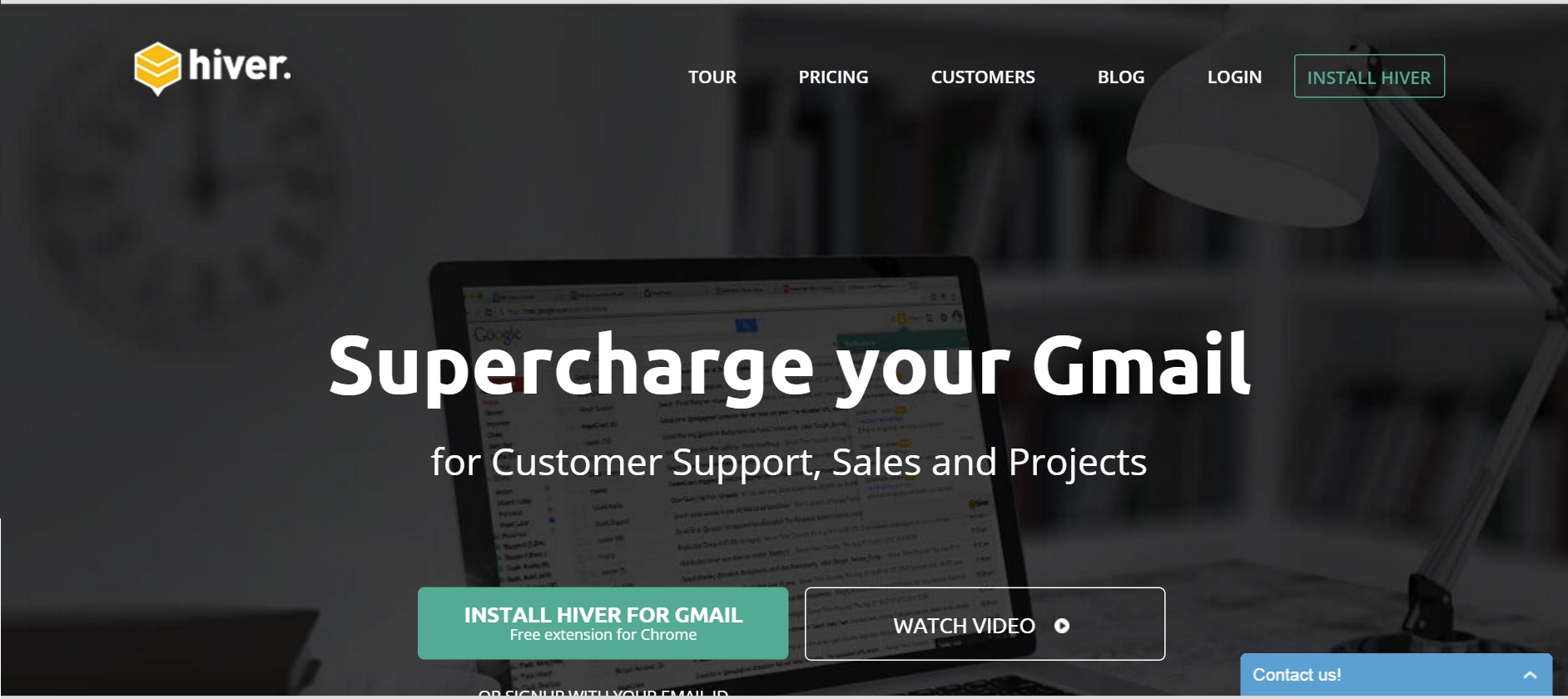 Our inboxes contain important information, information crucial to run a business. We extensively use email for several purposes such as delegating assignments, monitoring tasks, providing customer service, pitching etc. Hiver is a powerful collaboration tool that integrates with your inbox to simplify such activities and manage tasks better, thereby improving productivity.
For example, usually you would delegate a task to a team member, by forwarding the email from the client; with Hiver, you can use the Shared Labels feature to delegate tasks with the click of a button.
Why Hiver?
Shared contacts feature allows you to share your contact list with others, allowing you to maintain a centralized contact list.
You can create email templates and share it with others.
Shared Notes allow you to leave notes on an email (much like sticky notes) for others to see.
The Email schedule option lets you schedule your emails to be sent at a later time.
You can set an email to come back to your inbox at a later time.
While most other task management tools only partially integrate with your email, leading you to have to constantly to and fro between the tool and the inbox, Hiver operates right out of your inbox – hence simplifying the process.
Pricing: Hiver is free for up to 3 users; for up to 10 users it costs $6 per user annually; from 10 to 50 users, it costs $12 annually per user; for more than 50 users, custom plans are offered.
3. IFTTT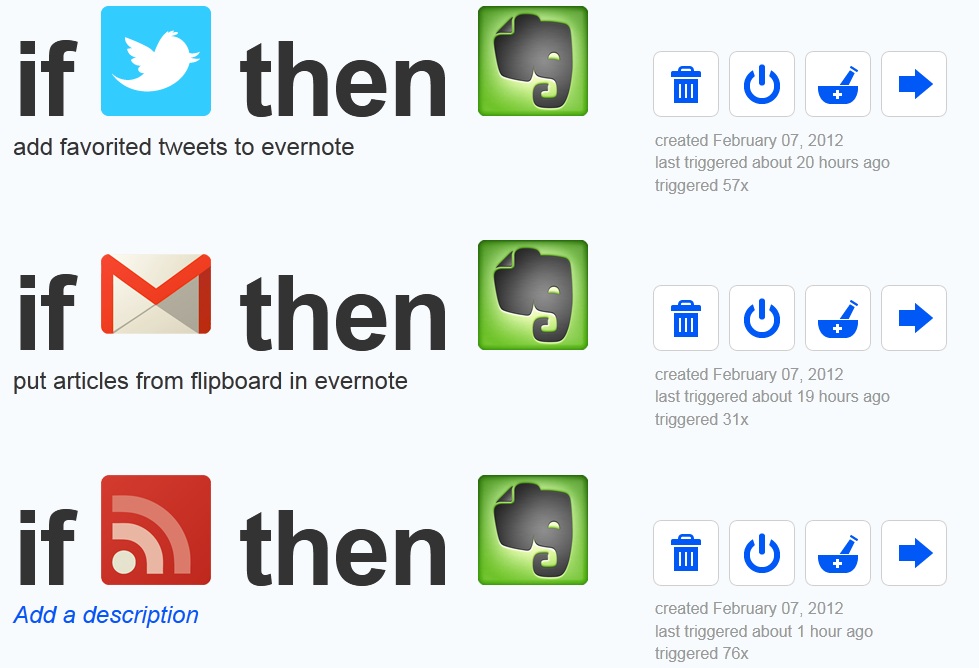 If This Then That (IFTTT) is a nifty automation tool that helps you save time by not having to skip from one platform to another to update information or post content on social media etc.
This tool is as useful for personal productivity as it is for office productivity. You can create a number of automations that work specifically for you, for example, you can automate so that every time there is a new RSS entry, the tweet gets automatically posted, you can ensure that every time you post something on Facebook, a tweet is sent out, You can thank someone for following you on Twitter every time they hit follow etc.
There are a number of such beneficial IFTTT automation recipes which can make your life easy.
Why IFTTT?
You can access over 120 channels using this tool.
You can also integrate it with smart home devices.
Android users have access to android specific channels like notification, location, SMS, phone call etc.
Uses simple user-friendly channels like Facebook notification, Tweet etc.
Pricing: Free
4. LastPass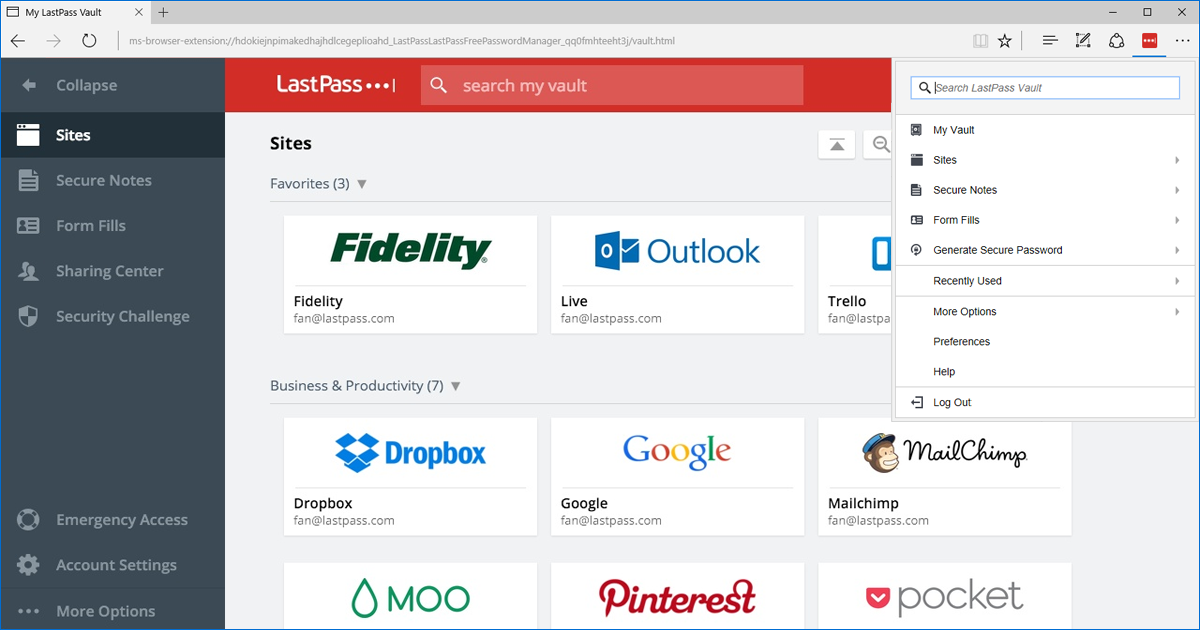 LastPass is another incredibly handy tool which saves a lot of time and energy for you. It is a secure tool which you can use to store and use passwords.
Being in the digital world, it is important to make sure that each of your online accounts is safe and secure. For this, you have to use different and complex passwords for each account making it hard to remember them.
You can lose a lot of time, in trying to remember a password or searching for a password you have noted down somewhere. This is where this tool comes to the rescue.
Why LastPass?
It saves and records new sites as you browse.
It auto fills-in the information when you return to a website.
All the accounts information and passwords are stored in one place, making it easy for you to access.
Pricing: There are three versions. Free, premium ($12 per year) and enterprise (custom plan).
5. Rapportive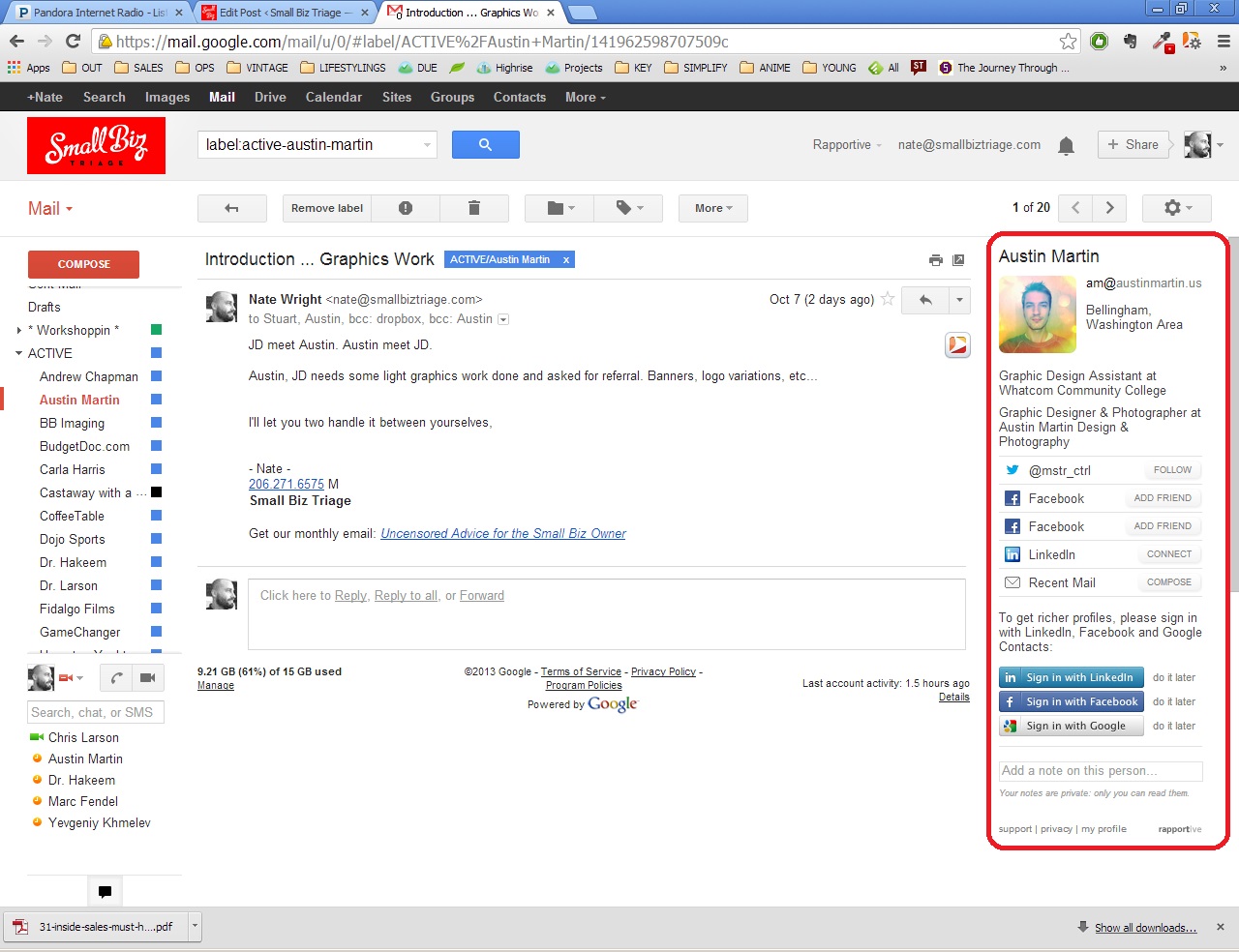 Rapportive is a tool made especially for businesses which generate most of their leads online.
In Rapportive, once you put in the email ID of a lead, all the details available online about this person are listed out to you, for example, their Facebook account, Twitter handle, LinkedIn name etc.
With this information you can get to know your lead, influencer, blogger etc. well, before approaching them and hence, gives you a significant advantage.
Why Rapportive?
It works in sync with Gmail – the information is presented in a sidebar next to the email.
Very easy to use, all you have to do is put in the email ID of the person.
Nifty features – it even displays the time in the person's time zone.
It has many handy shortcuts that let you do tasks like sending a calendar invite, adding a contact etc easily.
Pricing: Free
6. DrumUp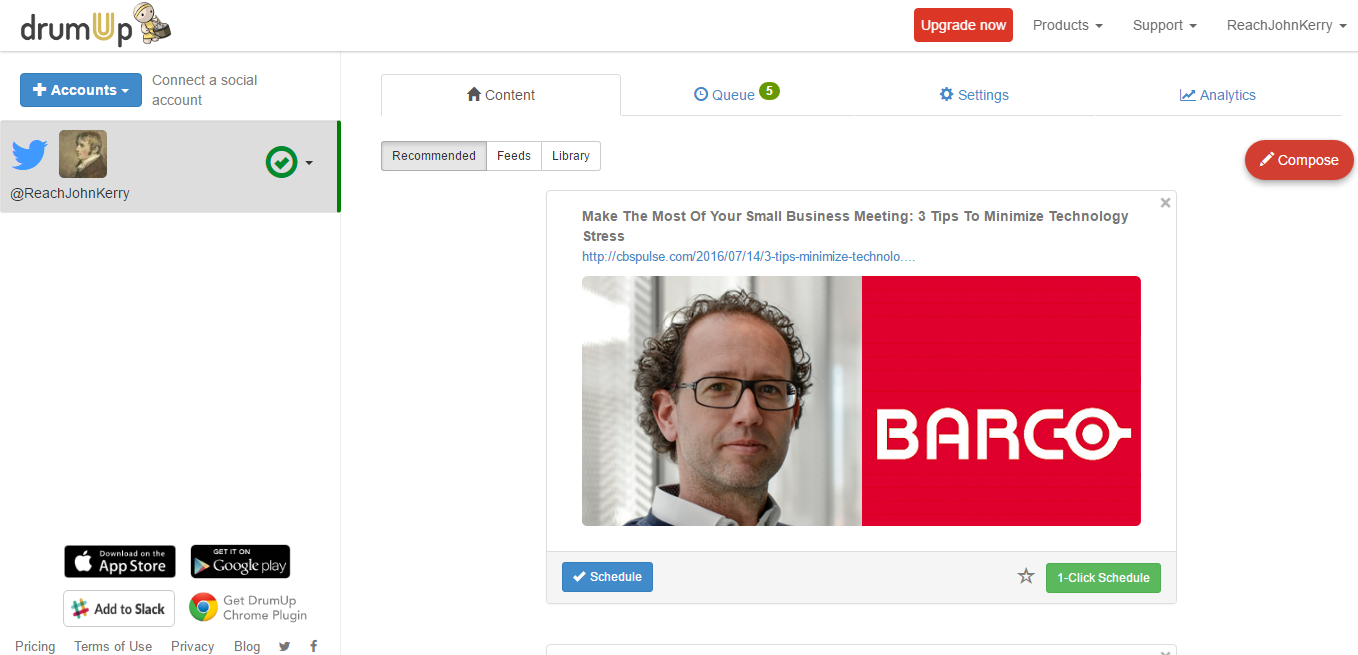 DrumUp is a content curation app and employee advocacy platform that covers a number of social media marketing steps for you. From sourcing fresh and relevant content for you to share, to letting you specifically or automatically schedule your content, the app saves you a ton of time that you could invest in more important activities – like actual personal engagement with your audience.
DrumUp doesn't simply do content but also helps you market it with employee advocacy and sponsored posts. Additionally, it also provides analytics to measure your brand's progress on social media.
Why DrumUp?
Easy to use, intuitive interface.
From sourcing content to marketing it and measuring results, the app is a complete solution to social media marketing.
Pricing: DrumUp is free for 1 social media account; for up to 3 social accounts it costs $19 per month; $49 for 20 accounts, $99 for 50 accounts and $199 for unlimited.
7. Time Doctor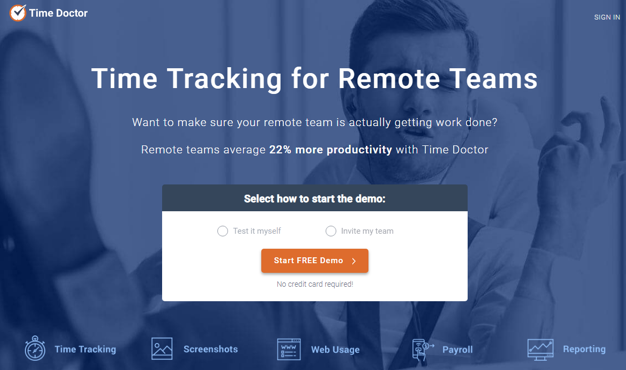 Time Doctor is an accurate time tracking and time management software that helps you know if your team is really productive. It is a web-based solution that provides time tracking, computer work session monitoring, reminders, screenshot recording, invoicing, reporting tools, integrations and so much more.
Why Time Doctor?
Time Doctor gives you detailed insights on how you spend your time so you know where your weaknesses are and can improve them. The software is good for individuals and teams who want to increase their productivity, teams who have remote working team members, working form home and want to track their time and teams working in an office.
Pricing: 14-day Free trial, Standard Plan ($9.99 per User, per Month), you will get two months free if you pay in advance for 10 months of service.
Final thoughts
These are just a few amongst the many incredible tools out there. With so many tools at your disposal determining the right tools which will enable and propel your business goals is important. Depending on your business type, goals and vision make sure to pick the tools that will fit well with your business.
Author – Niraj Ranjan Rout
Niraj is the founder of Hiver (hiverhq.com), an app that turns Gmail into a powerful customer support and collaboration tool.
Image credit: Martin Pool via Flickr.com