The Ultimate List of LinkedIn Marketing Tools
Posted in :
Content Marketing
,
Small Business Tips
,
Social Media Tips
on By
Disha Dinesh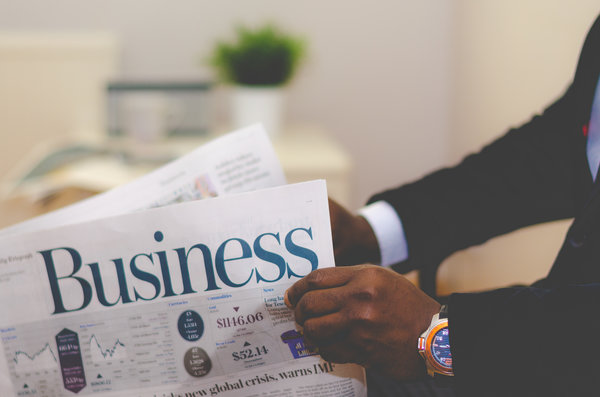 Have you noticed how there are very few stand-alone apps to support marketing on LinkedIn? This makes marketing via LinkedIn more effort intensive and results slower to show, because marketers are forced to run through many of their processes manually.
Considering that LinkedIn has a lot to offer, searching for ways to increase efficiency on the platform is a worthwhile pursuit. That's why we've decided to collate a list of LinkedIn marketing tools for you to use, with descriptions of what you can do with them.
Before we delve into the tools available on the market, let us review the benefits of marketing on LinkedIn.
1. SEO – LinkedIn pages are indexed by both Google and Bing
2. Thought-leadership and branding – there's no better platform to build your professional brand and standing
3. Networking – via LinkedIn introductions, you can reach important people directly
4. Audience targeting – by participating on niche groups on LinkedIn, you can reach out to and impact your specific audience
Sign up on DrumUp & check out its new dashboard today! 
1. Publish and promote content with LinkedIn's accessory Tools
LinkedIn offers tools of its own to bring additional functionality to the platform. Among them are Pulse, SlideShare and Elevate.
LinkedIn Pulse is a publishing platform owned by LinkedIn. Blogging on Pulse can be looked at as guest posting to reach all of LinkedIn's users (450 million). Other advantages are – the posts are published as soon as you hit 'publish', they don't need to be very long (70% of Pulse posts are under 1000 words) and you can apply to be a 'featured article' by tweeting your published URL with 'Tip @LinkedInPulse'. Each time you post on Pulse, your connections receive a notification in their inbox, and LinkedIn also provides you with analytics of how many views you got and exactly who viewed your post (top industry, job title and traffic source).
SlideShare is LinkedIn's content hub where information is shared in the form of presentations, a format that goes well with LinkedIn's professional theme. SlideShare has over 60 million unique visits each month. Every presentation you share can be downloaded, and each slide of your presentation can be clipped. If you brand very slide and share something brilliant, you're setting yourself up for increased visibility. At a small cost, you can access analytics for your shares such as referral numbers, sources and types of content that is working best.
LinkedIn Elevate is LinkedIn's employee advocacy platform that helps marketers source and content and enable employees of a company to share it on social media. From identifying employee influencers, to discovering trending content for them to share, Elevate helps businesses manage content for employee advocacy. The platform also facilitates tracking of shares and the impact that they drive. The traffic, leads and new hires resulting from the employee advocacy program can all be measured and tracked. The demographics of who you're reaching can also be analyzed. Being integrated with LinkedIn gives Elevate the added advantage of pulling page views and such data connecting employee advocacy efforts to the impact on your LinkedIn presence.
2. Source and share the latest relevant content in your industry with DrumUp
DrumUp is a multiple social media account management and content curation app that helps source, manage and schedule content on LinkedIn, Facebook and Twitter. The company also offers an employee advocacy and content promotion modules to help you amplify your shares on social media.
Content discovery and curation
While marketing, content is used for two major purposes – to attract your target audience and to influence them. To do either one, it makes sense to share content that is new in some way. What impact can you expect to have on an audience if they've already seen what you're sharing?
DrumUp works on an intelligent algorithm that scours top sites for the latest information in your industry in accord with the keywords that you choose. What separates it from other content curators is that it focuses on surfacing the latest information when most other tools work at sourcing the most popular content. The app also lets you connect RSS feeds of your favorite blogs so you can access all the content you need on one platform. If there's something you post regularly or to multiple accounts, the app lets you store content in a library and schedule posts from there when required. Further, to cut down on the woes of multiple account curation, the app lets you create a group of accounts and curate content/schedule to the group with a single action. If you're concerned about the bigger picture of your content curation efforts, the app allows you an editable aerial view with its calendar feature.
Employee advocacy
DrumUp employee advocacy platform represents a complete solution to initiating, managing and tracking your employee advocacy program. Using the platform you can easily share content with employees via a common company stream and your employees can easily post that curated content to their LinkedIn accounts (and Facebook and Twitter as well). Being a content curator, DrumUp allows you access to the latest industry information to share with your employees and help them establish their expertise on LinkedIn (an important part of social selling). Sharing industry developments with employees also helps with updating of knowledge.
To drive the shares the platform has a leaderboard and a gamified points allotment system. All shares are also tracked for engagement analytics – per post and per employee on each social media platform. Using the engagement analytics you can ascertain which posts were most popular amongst your employees and on social media.
3. Track the progress of your marketing efforts on LinkedIn with analytics tools
Measuring your progress is essential because it is necessary to track the impact of your tactics to improve them over time. There are a host of tools that offer analytics for LinkedIn, including LinkedIn itself. You could explore the following social media analytics tools to decide which one to use and refer to this write-up to determine what to track.
Quintly dives into the depths of your company page performance, and lets you benchmark your page against any other page that you pick. The app tracks content performance on LinkedIn and reports which types of content perform best and at which time of day. One of the app's features is tracking the follower growth of any LinkedIn page – the total numbers, the increase and relative change rate between two LinkedIn pages. The app also lets you navigate a page by sorting page updates by day of the week, time of posting and post distribution. Content engagement can also be measured on the app in terms of rate of interaction and the average number of comments and likes on any LinkedIn page. Additionally, you can also measure the performance of your job updates in comparison with your competitors'.
SumAll focuses on pulling data and converting it to easily readable formats. The data sent out is in the form of a complete report. For LinkedIn, the tool offers a breakdown of engagement, post analysis, follower growth and content reach. You could use SumAll together with Pulse and DrumUp to create a complete content publishing and measurement system.
Unmetric adds to the regular insights available on LinkedIn and via other analytics apps. Using Unmetric you can determine the type of content that your competitors are succeeding with so you can replicate the elements that are working. The app also lets you benchmark your progress against that of your competitors. Post running a campaign on LinkedIn, the lets you view campaign metrics like comments and shares. Unmetric also gathers information of jobs posted, the companies that are hiring and the performance of job updates. Overall this app gives you a picture of hat's working on LinkedIn so you can apply it to improve your marketing efforts.
4. Measure and expand your influence with influencer marketing tools
In 2015, LinkedIn reported that over 1 million of their users were publishing content on Pulse. With that much competition, you need to increase your visibility to have impact on your target market. There are two ways to do this – by involving influencers or employees. There are tools that help you measure your influence score and applications that help you identify influencers to connect with (influencer marketing tools), both important steps in expanding your influence on any social media platform.
Webfluential is a simply application that mediates between brands and influencers. Influencers sign up with their social media profiles and state the price for their services. Marketers sign up, browse through influencer profiles and initiate their campaigns. The app tracks the campaigns and reports the results. Webfluential recently introduced LinkedIn into their mix (on September 19, 2016). Influencers can now sign up with their LinkedIn profiles to run campaigns from them. The entire set of features has not been enabled yet for LinkedIn (and SnapChat, another new addition), but the company has begun to move towards making it fully functional.
Klout is a social media application that focuses on gathering genuine earned media for your brand – photos, videos, quotes and reviews. The app lets you target specific groups of audiences to identify your influencers. You can then excite them to generate content, run campaigns via those influencers and track results with advanced analytics. Content creation is driven by promising exciting rewards – like early access to a new product, tickets to an important event or discounts. Klout also calculates your influence score to help you set goals and improve your social media presence.
5. Draw more attention to your campaigns, posts and company page using designing tools
There are so many visual formats for businesses to use in their content – photographs, graphs, infographics, gifs and videos. Even if you haven't studied design, there are ways for you to create stunning visuals using created resources and inspiration from the internet.
The best part about Canva is that it comes with a range on Canvas sizes and pre-designed templates for each of them. Although the app doesn't stock a size for LinkedIn, you can use the canvas that comes closest to 974px x 300px for a cover image and 350px x 110px for LinkedIn posts. For SlideShare, you can use the presentation canvas and templates that are available with it. If you're publishing on Pulse, the blog cover canvas is a good option.
To create infographics using Venngage, you simply begin by choosing a professionally designed template that best suits the flow of you infographic. Once you have, you can represent your data visually using graphs and add icons from the library to supplement your text. The app also has the regular font and color options so you can completely customize your infographic.
Flickr is an online visual resource that stocks a wide range of photographs uploaded by thousands of their users. With a quick keyword search you can locate an image to use on your blog or on a LinkedIn post. The stock includes visuals available for commercial use, with a referral link to the source.
For a complete list of graphic design apps visit: The Ultimate List of Photo Editor and Graphic Design Apps
6. Connect LinkedIn with other platforms using IFTTT
If you're hard-pressed for time, or some of your content works on multiple platforms, you can cross-post content between different platforms.
You can automatically post your Facebook page status on LinkedIn, cross-post your tweets on LinkedIn (with a hash-tag) or share top posts from say Medium or the New York Times with LinkedIn followers. There are multiple IFTTT recipes, so you have to explore and identify the best ones for you.
7. Maximize your networking and contact building efforts with relationship management apps
LinkedIn is great for networking and building contacts; everybody on the platform is in the right mindspace for business. With the right tools to enable relationship management, you can convert prospects, build powerful partnerships and expand business visibility using the platform. Here are four such tools that can help.
Need a current, updated contacts list? SyncME helps by unifying contact information on your phone with corresponding profiles on Facebook and LinkedIn. Each time one of your contacts updates their job title, email address, phone number or profile picture on social, it is automatically saved on your phone.
The app also lets you choose how you appear on their phones when you call them via a mobile business card feature, and displays their photos across your screen when they call you.
Many businesses manage sales via Gmail. If yours belongs to this list, you can use Rapportive to find more details about your leads. The tool looks up the LinkedIn profiles of people who email you, so you can automatically source important details like their job titles and backgrounds. You can also connect to them on LinkedIn if you haven't already.
You can also use Rapportive to measure the social footprints of prospect influencers when corresponding with them.
If you're using Outlook and not gmail, you can work with Outlook Social Connector. The tool functions exactly like Rapportive and looks up details of people you're corresponding with on LinkedIn.
It also displays important, related content on Outlook, like shared attachments, meetings and conversations when you're looking at their email. This way, you have a track record of interactions with leads and important contacts handy, when sending out reminders, followups and other such communication.
If you need means to track conversations across the internet, you can use Engagio. The tool collects threads of conversations/comments made by you and your readers in once place, so they're easy to track and manage. The tool works across all blogs – yours and others'.
Along with blog comments, Engagio also lets you track conversations on LinkedIn, and other social media platforms like Twitter, Google+, Facebook, YouTube, Tumblr and Foursquare. You can also set Engagio's search tool to track specific conversations that you needn't be a part of.
8. Boost your LinkedIn marketing efficiency using productivity tools
Social media marketers are no less prone to distractions than their target audience. In fact, you are more likely to lose focus and be less productive while juggling between multiple tasks. To ensure that you make the most of the time you have at hand, you can use productivity tools.
An all-time favorite of many marketers, Evernote works well for social media content management. You can use the tool to store text, audio and image bits to serve as content-starters, ideas or inspiration.
The dictate and snap features make it easy for you capture and store inspiration on the go. The tool also lets you add labels, so you can find your content easily when it's needed.
There are a few IFTTT + Evernote + LinkedIn recipes that you can use to save time. You can find them by looking for LinkedIn + Evernote among IFTTT's recipes.
Share updates on LinkedIn from Evernote. You can create a bunch of LinkedIn updates on Evernote and share them from there when you want to.
You can archive LinkedIn updates for reuse on LinkedIn or other social media platforms.
You can export LinkedIn contacts to Evernote and access them conveniently from any device.
DrumUp update: You can now store posts/updates/content for reuse on DrumUp in content libraries, and set on "auto-post" for consistent and maximized promotions.
If you're using Gmail and Rapportive, HiverHQ is a great 3rd addition that can boost your productivity.
Say you have information pulled from LinkedIn by Rapportive, and have emails flooding in daily that you're not able to manage efficiently. HiverHQ can help you organize them better and enable collaboration within your team. Using the tool, you can add labels on emails, assign them to team members and track progress easily.
If you're a social media manager, you live in distractions galore, day in and out. To prevent unnecessary websites from interrupting you, you can block them using Cold Turkey. If you're working with LinkedIn and want Facebook and Twitter off your back, or need to shut all websites down to focus solely on writing, this tool can help.
You can create website groups on the tool, and setup 2-3 hour distractions so you can focus on the task at hand.
Where do you store your passwords? Are you sure they're safe? Do you use several online services/tools that require password authentication?
1password lets you store your login details securely, and saves you time when accessing your email and other websites by autofill-ing in the field. The tool works across devices (Windows, Android and iOS) and browsers.
LinkedIn is ripe with potential for marketers. Several companies, especially B2B businesses rely on LinkedIn for lead generation and sales, and many more hire via LinkedIn. Instead of manually managing your LinkedIn marketing efforts, why not combine a group of apps to streamline your marketing processes? If you already have, and want to share with your peers a LinkedIn marketing recipe that works, feel free to leave a note in the comments section. If you have experience running campaigns on LinkedIn and want to share your experience, write to us using our contact form.
Note: This blog post was originally published on Sep 22, 2016, and has since been updated. 
Image credit: Unsplash