The CEO is the New Content Marketer – Follow in the Footsteps of These Massively Successful Leaders
Posted in :
Content Marketing
,
Small Business Tips
on By
Ashwini Pai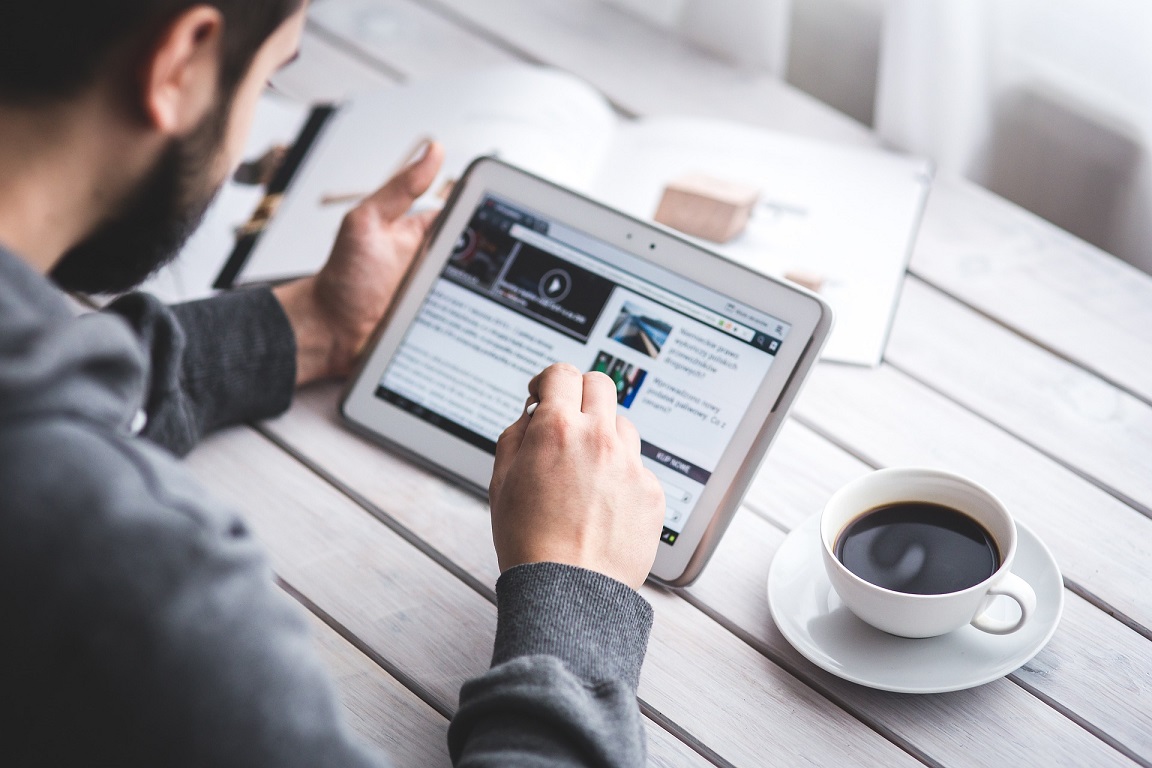 For every Richard Branson there is a Mark Zuckerberg. One is extroverted and flamboyant, the other is introverted and low-key. But both have dipped their toe in their company's content marketing water in their unique way. Branson has his own virgin.com blog where he discusses a broad range of topics. As a LinkedIn influencer, his focus is strictly on entrepreneurial topics as it should rightly be. The Facebook CEO doesn't shy away from speaking his mind on social, environmental and technology issues, and his yearly reading list – as part of the Facebook book club – is quite influential.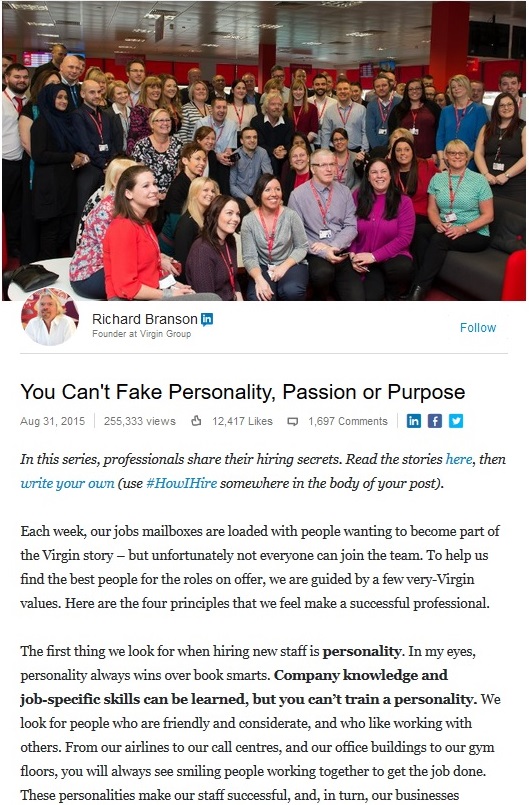 Informal communication from executives is no longer taboo; in fact, it is encouraged to inspire confidence among customers and shareholders. It is an opportunity for executives to showcase their creativity and values.
In 2006, online brokerage firm TradeKing's CEO Donato Montanaro Jr had an emergency room situation after his eye began rejecting a corneal transplant performed several years ago. Montanaro wrote about his experience on his blog, and got a lot of love and well-wishes from his clients. He was one of the first financial services CEOs to write a public blog to investors, and push the concept of social networking for traders.
Executive chairman of Marriott International, Bill Marriott, has taken to blogging with an enthusiasm that would put a younger non-blogging CEO to shame! His blog Marriott on the Move strikes a good balance between his professional and personal experiences. Michael Hyatt of Thomas Nelson Publishers is an active blogger, speaker and author who writes prolifically as well as shares useful resources with readers.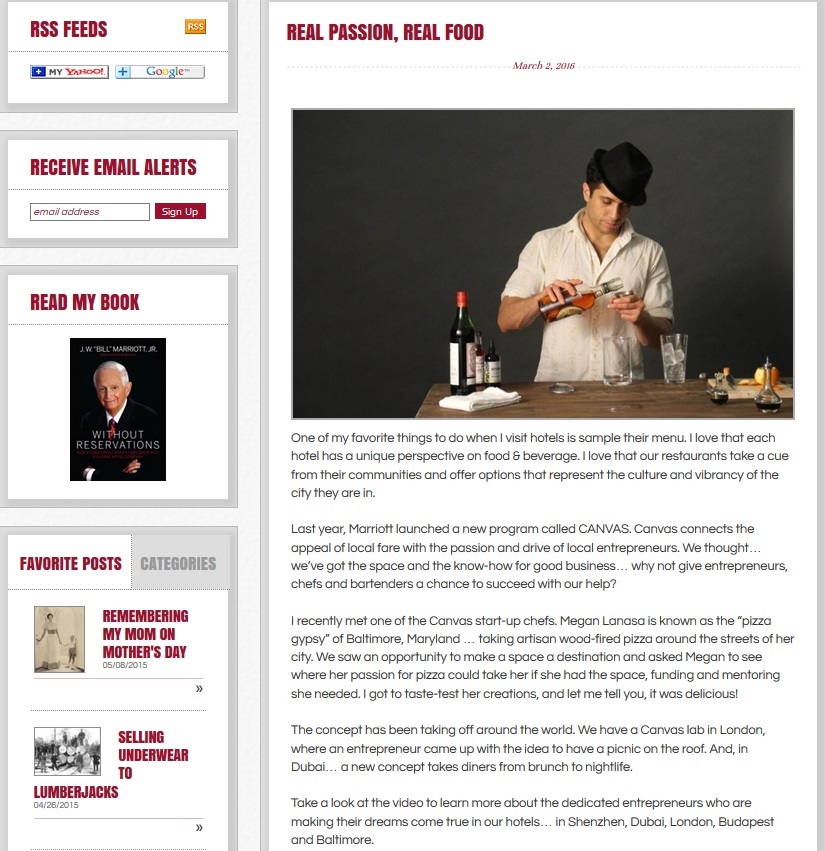 For more CEO bloggers, check out this list.
In what ways is content written by a CEO valuable?
You have something new, fresh and unique to share
 Content marketers are constantly looking for the next great topic to write about. Addressed customer pain points? Provided your perspective on the latest industry developments? Deconstructed something for your customer through an infographic, video, webinar or blog series?
Sometimes your marketing team may run out of topics or want to seek the opinion of an authoritative entity. That entity can be you – the CEO.
A CEO's approach to writing a blog post can be different from how a content marketer goes about creating one. Top-most executives will most likely provide a highly original post based on their own unique experiences and views from the top. There's a good chance they won't be looking at other blogs or the latest news for inputs and insights. They will definitely have a finger on the pulse of the broad topics as well as trends affecting the business, customers and industry. They can put their own spin to it, making it possible to add something highly original and unique to the content mix.
There is even bigger potential for attention-grabbing, shareable content
Before there is success, there are errors and failures. Lessons learned from failures often make for interesting blog posts. Coming from a place of executive thinking, you can look back on your experience to create thought-provoking content that resonates and creates an intimacy with readers. Funnel your CEO wisdom through posts, and the social shares will take care of themselves.
If you keep returning to a blog for its informational value, you start developing a comfortable relationship with the authors/contributors. When someone spots the CEO's post among the regular authors, it is sure to pique their curiosity. Most of us like to know what successful people have to say, and there is a high likelihood that the CEO's opinions will attract attention – and if it's good –  encourage shares.
You can show the human side of your brand
Another advantage of the CEO's authorship is that it can make your brand appear more human. It sends out a strong message that your top leadership cares about engaging with people, which can create a good impression about your brand. Also, content marketing is all about sharing knowledge, not hoarding it; and who better than you – the CEO – to get this point across?
You have the opportunity to position your personal brand
The supplementary benefit of blogging is that it can position and promote your personal brand. Whether on your business blog, social media like Facebook, LinkedIn and Twitter, or industry publications and websites, you can let your target audience know that you are a capable leader, and make a genuine connection with them. Some CEOs who have successfully managed this include Alan Mulally (Ford), Marc Andreessen (Andreessen Horowitz), Guy Kawasaki (Garage Technology Ventures) and John Mackey (Whole Foods Market).
If it's been a while since you actually wrote a long-form post, don't hesitate to get editorial guidance from your content team or any online resource. Take your time to plan the writing and if you have a lot to say, create a series of post with titles such as 'part I', part II, etc. Read these tips from CEO bloggers to decide your approach and make your voice heard.
Image Credit: Pixabay