Social Media Marketing: The Super Power of Modern Real Estate Agents
Posted in :
Social Media Tips
on By
Vasudha Veeranna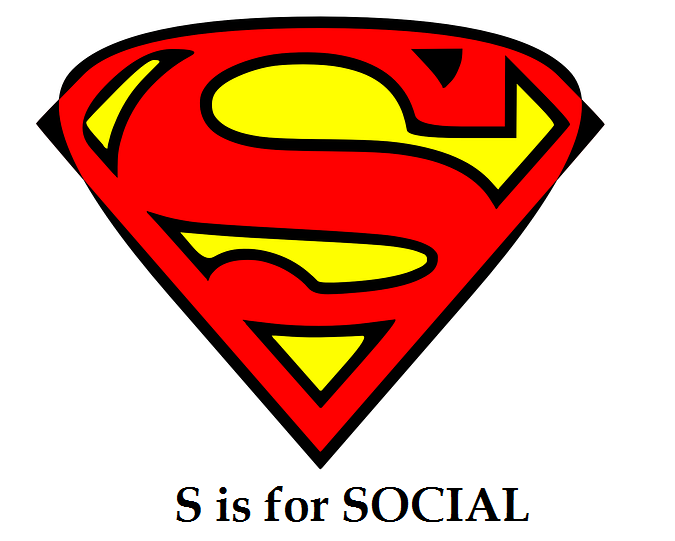 Put on a cape with any costume, and you'll look like Superman. Well, almost.
Social Media is like that cape. It's the one element in your marketing mix that has the potential to send your business sky-rocketing.
Real estate agents meet a whole lot of people. It's a part of what they do. And more often than not, one client is distinctly different from another. Yet, as an agent, you're able to get comfortable with all these people, understand their requirement, and help them find just what they're looking for – a house that feels like home.
Despite exceptional social skills in the real world, real estate agents seem to be lagging behind in adopting social media marketing. According to the annual real estate trends report by Properties Online only 6 percent of real estate agents said they used social media to market their properties and less than 20 percent of them said social networking sites were important in lead generation.
These figures are a far cry from how people are going to be buying and selling properties in the future.
In fact, another report on the emerging trends in real estate by the Urband Land Institute and Pricewaterhouse Coopers said, "real estate companies that can harness the power of social media to manage and market property will gain enormous advantage over laggards in this arena".
Back in the day, you'd probably have to spend day after, day after, day identifying prospects, or following up with clients before you could ink a deal. But that's all changed now. Reaching out to prospects and clients, announcing listings, showcasing properties is all much simpler, thanks to social media.
Here three ways in which social media can give you an edge over your old-fashioned peers:
1. Helps foster good relations with existing clients
Social media is a great way to connect with existing clients and share valuable information with them. It works as a powerful medium to show your clients that you're not just trying to make a sale, but that you're offering genuine assistance.
It's true that as a real estate agent you're working around much longer sales cycles. Even considering that you'll see that investing effort in staying in touch with your clients will pay off immensely. Since home buying and selling are rather serious decisions that people make, they'd prefer dealing with agents they're familiar with – something that is sure to work to your advantage, even if it's five or seven years down the line.
2. Boosts repeat and referral business
A survey of 500 real estate agents found that 86 percent of home buyers were willing to use the services of their agents in future. However, agents said that only 20 percent of their business came from old clients. Using social listening tools will help you identify old clients who may be on the look-out for a new home.
Platforms like Facebook and Twitter have one significant advantage over all other marketing channels. They ensure that your business is always where it needs to be – on your customers' minds. Using content curation tools to consistently share relevant posts with your followers will help you retain their attention. Sharing content on social media is less off-putting than an intrusive banner advertisement, or promotional email-blast (assuming your posts are informative and valuable).
3. Establishes credibility
Social networking in its virtual sense holds immense potential in helping you establish authority in your field of work. By commenting on relevant posts, participating in industry-related groups, and triggering some conversations yourself, you'll be able to hold the attention of your prospects more effectively. You can also easily connect with other real estate experts, irrespective of where they're located. If you're looking to bounce-off some ideas, or get some advice, these social groups should be your go-to option.
Trust and credibility are two extremely important factors in driving client relationships, and in effect your business. Building a strong social media presence will not only make you more accessible, but will also make you more relatable to clients and prospects.
A few parting tips to help you nail social media marketing:
1. Use social media to deliver value. Share content that's unique, relevant and interesting with content curation tools like DrumUp.
2. Intersperse your posts with promotional messages only occasionally – the golden ratio is 80:20.
3. Focus on providing local information
4. Use images and videos to showcase your properties
5. Reward clients who refer other clients
6. Follow your peers on social media to see how they're marketing their business
7. Follow relevant hashtags and run keyword searches to listen in on relevant conversations
8. Always respond to comments
9. Join social groups and participate in discussions to stay on top of industry trends
10. Start off by using just a couple of social channels and spread your efforts at ease
If you've already been using social media, I'd love to learn from your experience. Do share your thoughts in the comments below.
Image Credit: Pixabay