Social Media Marketing Guide for Home Businesses
Posted in :
SMM
,
Social Media Marketing Resources
,
Social Media Tips
on By
Apurva Jog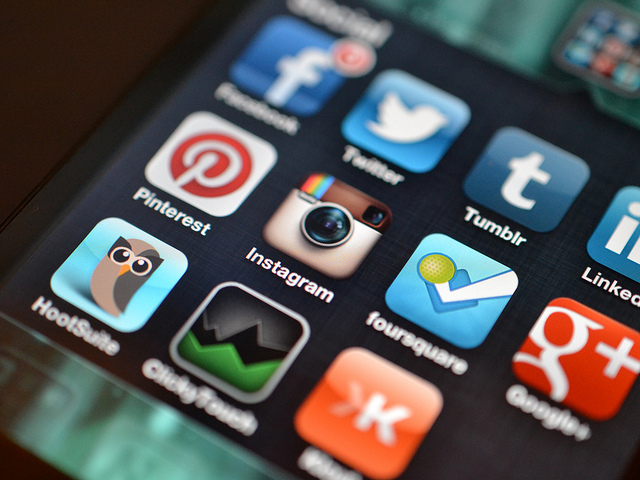 It's great to be your own boss and run your company on your own terms, but with having a home business comes the responsibility of marketing yourself and your company effectively. Those who don't consider marketing to be their forte, turn to traditional marketing methods – which can often burn a hole in your pocket. But hey, there is no need to get worked up over it, because this is where social media comes in to save the day!
Social media marketing opens up new avenues for home business owners. You can promote yourself along with your services, increase your conversion rates and build your brand. Even if you have limited resources to work with, you can reach out to a variety of audiences, and strengthen your online presence using social media. Here are a few pointers you can use, if you are just getting started.
To start off, you will need to first identify your target audience. Categorize your target audience according to their age, gender, profession, hobbies etc., and find out which social networks your audience visits frequently. Once you have a general idea, you can begin creating your company profile on those networks, and connect with your audience.
The best way to connect with your target audience is to have customized content. Pick your voice – something that your audience will find appealing – and post your content regularly. If you cannot find time to actively participate on your social media accounts, use content discovery and scheduling tools to ensure that your posts are consistent with the niche of your business and they are being published to your social media pages at the right time. Yes, there is such a thing as a best time to post!
Along with posting content at the right time, it is important to be creative on your social media pages, and post different types of content like infographics, memes, videos and images. Sharing a wide variety of media with your followers will help build your brand's message. Creative content like videos and images tend to stick out in people's memories, making it easier for people to remember your brand.
When it comes to social media marketing you should definitely follow this golden rule: Do unto others as you would want them to do unto you. You will have to be proactive and share other people's posts, or reply to a few posts, if you would like others to share, comment, follow or like your posts. Social media is all about reciprocity. Pay attention to the conversations happening on your social media pages and contribute. This will make your consumers feel more comfortable and valued.
Share incentives to attract more consumers. You can promote any special offers, deals of the month, or an upcoming sale on your social media pages. Don't forget to link these offers to your website, which will help drive traffic to your company's main website. This strategy will also be effective in bringing your consumer base to your social media pages so they can stay updated on the monthly promotions.
Similar to any other strategy, social media marketing strategies also require you to set goals which yeild quantifiable results. Be sure to track and measure the outcome of time spent on social media, and use the resulting data to improve or adjust your social media efforts.
Social media marketing can help build your brand, generate leads, boost lead to conversion ratio, increase website traffic, and strengthen your online presence. In fact, social media marketing is not just an option for your home business, it is a necessity which can contribute significantly in the growth of your company.
Image Credit: Jason Howle via flickr