Social Media Management Tips for Fashion Retailers
Posted in :
SMM
,
Social Media Tips
on By
Ashwini Pai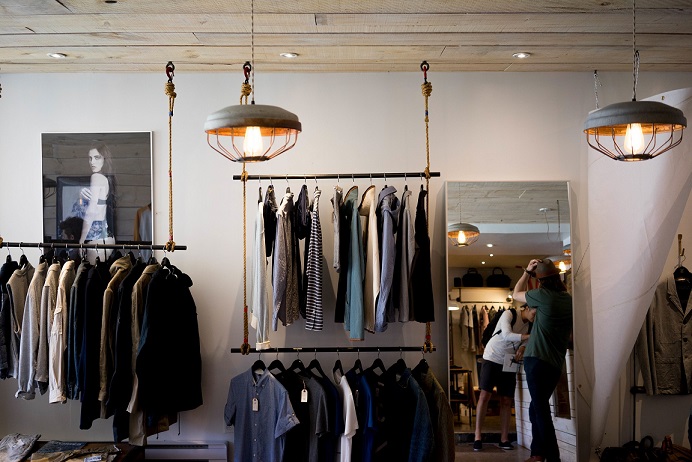 Whether you're a new entrant in the competitive fashion retail market or a unique fast fashion retailer with a fast-growing customer base, you'll agree that your business success is dependent on your social media success. Getting your products out the door is easier when you can capture the collective imagination of your target audience on their preferred social platforms. But this is easier said than done; your social media efforts need to be rooted in a strong process where content creation and curation; engagement and campaigns; and reputation management occur consistently well.
The McKinley Global Institute Study reports an 85 per cent penetration of social technologies among consumer and retail companies. Your competitors are vying for a share of your audience on Instagram, Facebook and Pinterest. Unless you have an effective social media management plan in place, you won't strike gold even with the most profitable social networks.
This post is a refresher on the tenets of social media management, which should ideally be the framework around which you carry out engagement and launch campaigns. It also presents some ideas on effective audience engagement, how to encourage participation, and how to leverage social to deliver the full brand experience.
Recommended reading: 21 Social Media Management Tips for Winning Social Media Managers. 
#1: What kind of time and resources can you afford to expend on social media marketing?
Social media management is time-intensive. It should not be a rush job. You need to stay current on your conversations. It's all a tall order, and even more so when you don't have a full-time social media executive on the job. If you're a mid-sized retailer with a multi-channel social media marketing strategy, you'll need a team with the requisite specializations to drive high engagement rates.
Decide how many resources can work dedicatedly or at least part-time to listen, converse, collaborate and analyze; observe social media trends and competitor strategies; research upcoming social channels and discover new communities/forums; and make predictions on where social in the fashion retail industry is headed.
The best social media management tools will save your resources time and allow them to do more with less. If you have a part-time social media executive or you're managing your business and your Facebook page, a content marketing and social media management tool like DrumUp will be invaluable. It will also come in handy if you're a large company looking to cut through the confusion and simplify social media management.
A good combination of resources and tool(s) is essential to put your social media plans, whether basic or lofty, into motion successfully and painlessly.
#2: Don't discount social listening
The concept of social listening has been around for a while, but it's only recently that fashion retailers have doubled down on efforts to convert conversations into conversions.
Track social mentions of your business with tools such as Google Alerts and Icerocket. If you're going to be using tools to this end, make sure you conduct a social media analytics tools to see which ones best fit your needs. Also listen in on what your audience has to say about the competition. These two streams of data will definitely clue you in to customer sentiment around your products and recent social media campaigns, as well as that of the competition. You can leverage the insights to plan your next campaign or get one-up on your competitors by evaluating criticism against them.
Social listening is enabling fashion retailers to get to the heart of their customers' problems and expectations. It is a key starting point for meaningful engagement that resonates with your audience and adds more authenticity to your online conversations.
#3: Conduct a social media audit
Social media audits are useful for any-sized fashion retailer. If you have a big team operating out of multiple locations, an audit will expose unsanctioned social media efforts (employee pages, fake accounts, etc). For a busy retailer, an audit will offer an opportunity to apply new customization options that may have gone under the radar, check once again for consistency in look and feel across social media pages, and take a second look at metrics and growth.
An audit helps you shape new goals for further development and success of your brand on social, as well as tweak your efforts in line with business growth or change in business environment. It tells you how your whole social media management system is working and is essential to long-term planning.
Tips to maximize engagement
Social media managers must strike a balance between keeping their audiences engaged and active, while also ensuring that they don't spend disproportionate amount of time thinking up engagement strategies. Sometimes, drawing inspiration from fashion retailers that have got it right, can spark off winning ideas and save small businesses a lot of time!
1. Don't just sell your product, sell the full experience. If you only have pictures of your latest range of swimwear on your Instagram or Pinterest page, it will soon start looking like the product catalog on your website. Suggest a less-explored beach destination, share recipes for refreshing summer cocktails, and post poolside pictures. Focus on making every pin and post emotionally charged to elicit conversations and flame desires!
2. Showcase your store and employees. What is it like to work behind the scenes, getting clothes ready for delivery, or putting the finishing touches on custom-made accessories? How much do your employees love and know about fashion? Present the human face of your brand on your social media pages to enhance trust and convince customers that you're dedicated to making them look and feel great!
3. 53 per cent of consumers expect businesses to respond to their queries or complaints within an hour. If a customer complains about getting the wrong dress size or needs help finding the right sunglass frame for his face shape, you'd better reply to posts, comments, direct mentions and unbranded mentions quickly. Here's where your acumen in planning resources and integrating social media tools will be put to the test!
4. Visual works better than textual. Why write it when you can show it? Keep a database of how-to videos and photographs ready to address questions effectively. Big fashion retailers are also creating personalized videos to thank customers, so you may want to consider this as well.
5. Audience Generate Content is right up your alley and well within your reach. Considering the visual nature of your product, there is immense potential for you to showcase it in multiple ways. Encouraging your audience to do it for you is one such way. Create a contest around your products, it could even be a cliched selfie contest and watch how valuable content flows in. Photographs are considered very influential in marketing, photos on Facebook for instance have been proved to influence purchasing decisions.
A thoughtfully crafted social media management framework is necessary to evolve into a social business. In the cut-throat fashion retail industry, the sooner you devise smart social media strategies grounded in business goals, the faster you can expect to grow your customer base.
Note: This article was originally published on Feb 3, 2016 and has been updated since with additionl information.
Image Credit:Pixabay