Social Media Management Guide for Restaurants
Posted in :
Social Media Tips
on By
Ashwini Pai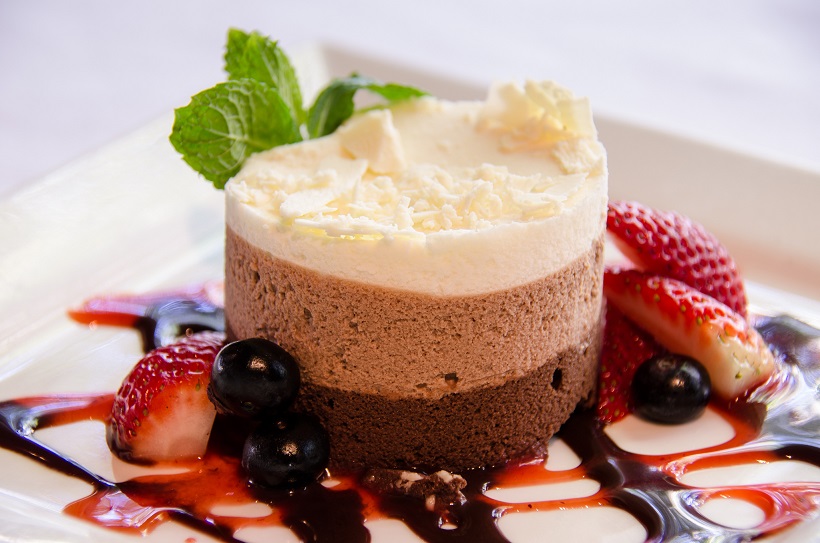 The $700 billion restaurant industry has been quick to embrace social media for guest engagement and brand differentiation. Social media promotions are more cost-effective than radio, television and billboard advertising. Social channels enable broader outreach and personalized interactions than door-to-door flyers and local coupon mailers. With electronic word-of-mouth becoming the norm in communities, restaurants are discovering the power of social networks in influencing decisions and attracting patrons.
Recommended reading: 21 Social Media Management Tips for Winning Social Media Managers
Key statistics on social media usage among restaurants
80 per cent of US restaurants are on social media (National Restaurant Association)
Facebook is the most popular choice, followed by Twitter, YouTube and Pinterest. (Hospitality Technology)
Instagram, whose per-follower engagement rate for top brands is higher than that on Twitter and Facebook, is fast catching up among restaurants. (Forrester Research)
70 per cent of restaurant customers use social networks or daily deal sites to make decisions on where to dine. (National Restaurant Association)
Engage your guests proactively
McDonald's commands over 70 million followers across all platforms, but their engagement ratio is just 2 per cent. Chicken wings paradise Wingstop has 1 million followers, of whom 30 per cent engage with the brand on social media over a 30-day period. Wingstop puts out exciting social media content targeted at chicken lovers and sports fanatics. By maximizing engagement, the restaurant chain has the opportunity to create brand advocates out of potentially 300,000 people.
 Engagement trumps audience size, but how do you go about finding and interacting with your customers on social? Here are some tips.
Search for your customers on social
Social listening clues you in to the conversations about and around your brand. At the very least, when someone uses your restaurant's Twitter handle in their tweet, you must be aware of their feedback/sentiment, and respond, if necessary (as it may be in most cases).
Visit search.twitter.com and search for either your Twitter handle or the name of your restaurant. A simple 'thank you' to someone's tweet can kick-start engagement.
Go to Instagram's 'Explore' tab and click on the magnifying lens icon to start searching by users or tags.
On Facebook, type your restaurant's name in the top search bar. Click on 'Public Posts' from the results page.
Respond to your customers
 70 percent of Twitter users expect a response from a brand to their messages. A timely comment, thank-you, or offer to resolve a complaint will go a long way in reinforcing trust in your brand. If it's a criticism/complaint that you're fixing, follow-up with the customer to ensure that he/she is satisfied with the action.
Emphasize visual content
 Looking at pictures of food can trigger a psychological reaction that makes the viewer hungry. Food photography is a critical element of restaurant social media, and the good news is that people are already enthusiastic about viewing and sharing food photographs online. In fact, uploading food photos is one of the most popular activities on Facebook, Instagram and Google+.
Tips on marketing your restaurant visually on social media:
 Post high-quality photos of your signature dishes, new dishes and menu. Go about it strategically, appealing to viewers' multiple senses with pictures of your colorful seasonal salad, melted cheese swimming on chicken lasagna, attractively decorated mocktail, or generously sprinkled chocolate chip cookies.
Upload photos or videos of happy customers
Provide a behind-the-scenes look at chefs preparing a popular dish in the kitchen
Invite fans and followers to upload their own photos of their visit to your restaurant, perhaps even hold a photo contest where the best picture wins a free meal or discount.
Food photography experts suggest shooting from at least eighteen inches away, at the highest resolution, and preferably with a tripod. Where possible, use natural lighting; if you're shooting in the night, avoid shining a flash directly and use flash diffuser instead. Keep the background clean and pay attention to the small details.
Hold contests to encourage participation
Contests create buzz and drive up engagement, which in turn can increase your brand authority and support your SEO efforts. A popular contest among restaurants with a recently launched Facebook page/Twitter account is to offer discounts to the first 50 or 100 fans or followers. But it has become somewhat passé, so it's best to get creative about your social media contests.
A 'What's the dish?' quiz where fans have to correctly guess the name of an item on your menu by looking at the picture of ingredients provided by you.
If you serve green smoothies, low-calorie muffins, whole-grain breads, or healthy gourmet food at your restaurant, run a photo contest where you invite people to show how your menu helps them lead healthier lives. All the shared posts can bring a large number of people to your Facebook or Instagram page.
Interactive contests are an excellent way to create excitement. Your social media community is likely to enter the contest not just for the prizes/freebies but also for the gaming experience. Check out Culver's latest flash-based contest, which has already amassed 349 shares and over a hundred comments.
'Caption that!' contests where people must write a caption of 150 characters or less describing a dish or a scene in your restaurant.
Time contests in advance for events such as Valentine's Day, Independence Day, Mother's Day, Easter, Thanksgiving and Christmas.
Humanize your brand, speak in your unique voice, and showcase your personality to encourage engagement. Over time, open, transparent and proactive conversations will help you grow your social community and build a loyal fan base.
Image credit: Peter Liu Photography via Flickr