How to Use GIFs on Social Media – 5 Awesome Ideas
Posted in :
Small Business Tips
,
Social Media Tips
on By
Ashwini Pai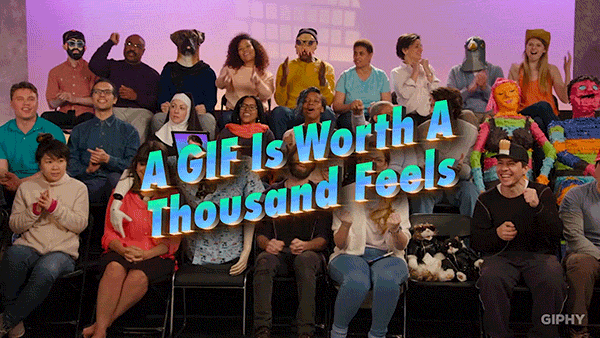 One of the earliest GIFs was a dancing baby; today, a graphics interchange format can be anything you want it to be, and not very difficult to create. You can make an original one using Adobe Photoshop or Microsoft GIF Animator. Or you could pick one from the several animated GIF libraries populating the internet.
Why include GIFs in your social media content?
1. They are funny and interesting. A creative, well-conceived GIF gets shared and has the potential to go viral.
2. Many of the popular GIFs are based around trendy and/or well-known 'things that exist', from Game of Thrones and Donald Trump to F.R.I.E.N.D.S, cats, Pokémon and the latest blockbuster movies.
3. GIFs are functional; they are more dynamic than static images, and can be presented in a video-like format. Their animated and bite-sized qualities make them both enjoyable and easy to consume.
Five awesome ways to use GIFs
1. Highlight your product
A GIF is a great way of drawing attention to a new product. Highlight key features and enhance the overall appeal of the product by choosing the right clips and details, and adding a bit of swagger! In the example below, American Apparel manages to show multiple products in the same GIF, giving fans and followers a peek into a new range and different looks.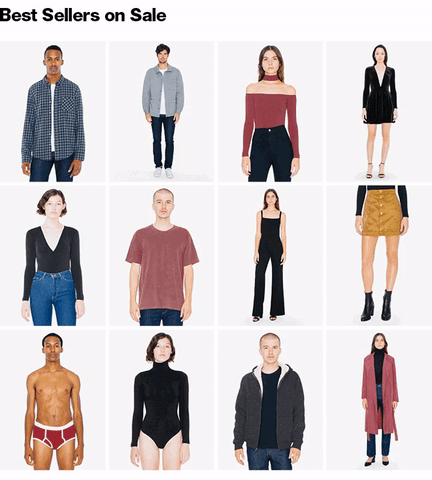 Here's another one by AK Systems, which also makes good use of multiple hashtags to make their tweet searchable online.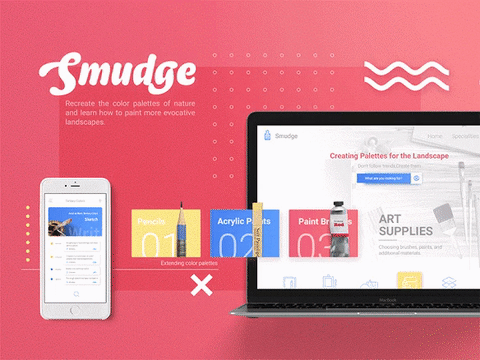 2. Promote an offer, loyalty or e-marketing program
If you want to remind customers about your existing loyalty program or introduce a new one, why not do it with a GIF? Indicate how easy it is to buy and redeem a gift card or earn loyalty points, so they feel motivated to take action. In the example below, Starbucks does a good job of telling customers to upload gift cards to their Starbucks app and earn rewards. The GIF may also spark off other questions, such as transferring balances from one Starbucks card to another, and encourage customers to engage with the brand's website.

Wendy's has taken a humorous approach to announcing a limited period offer. The GIF not only raises a chuckle, but also states the terms of the offer succinctly.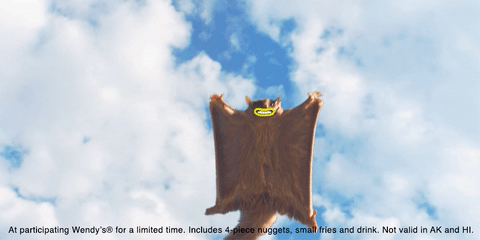 3. Demonstrate a process
Utilize GIFs to explain a process. If you've just written a how-to blog, a GIF accompanying your social media post can really entice viewers to click on the blog link and access the full post. GIFs are an excellent substitute to text when words cannot express clearly what animated images can. Check out this Huffington Post article that shows 9 ways to wear scarves through GIFs.
If you already have a how-to or explainer video, it is just a matter of converting it to a GIF. Or you can spend some time online looking for a suitable GIF that describes something you do. For instance, if you offer hydrodipping services, you can use the GIF below to visually depict the process.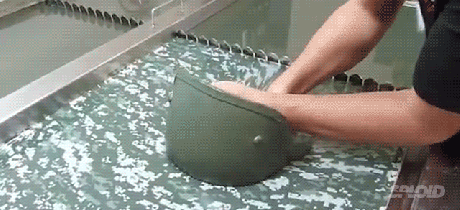 4. Connect emotionally with your audience
Leverage the realism aspect of GIFs – expressed through moving imagery or facial reactions – to speak on a personal level with your audience. Identify the latest events or news being discussed online, and you're sure to find a number of related GIFs on them. MalwareTech's GIF is a funny take on the US elections. DiGiorno Pizza's GIF has a different kind of emotional appeal – it makes your mouth water and triggers hunger.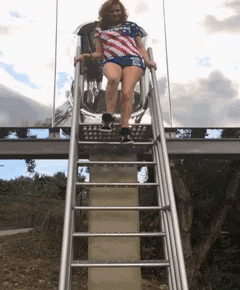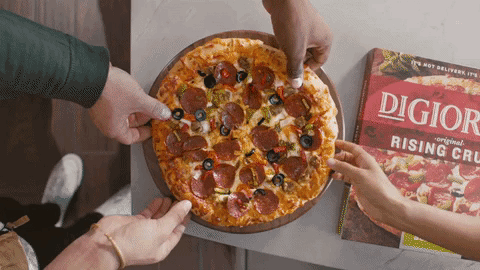 5. Tell a story
You can also consider using GIFs to tell your brand story or communicate your brand ethos. Kingfisher does it effectively by calling the brand the 'original social network' and depicting their 'king of good times' slogan through GIFs. Here again, you can explore how to take an existing brand story or behind-the-scene video and format it into a compelling GIF.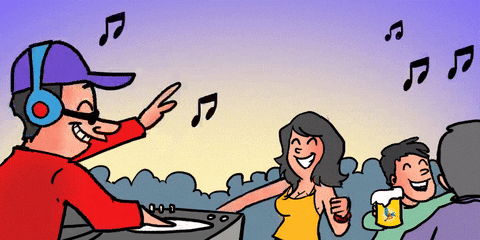 Where to find GIFs
Just as how you curate content and manage multiple social media accounts using DrumUp, bookmark the following sites to pick GIFs for social media:
Giphy
Tumblr GIFs
Gifbin
Google Images
Imgur
Image credit : Giphy