An Instant Recipe for Social Media Content that Converts
Posted in :
Content Marketing
,
Social Media Tips
on By
Disha Dinesh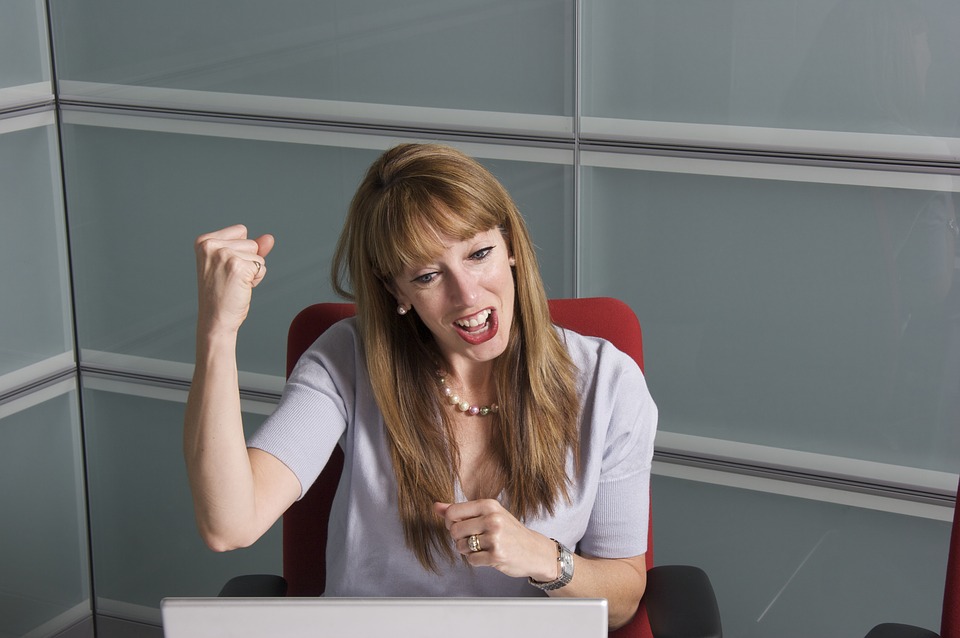 When reporting to a CMO, or accounting for content marketing for your business, you should ideally go beyond vanity metrics (engagement and reach) and focus on metrics that measure direct impact on your business (conversions – site visits, lead captures, sales and customer retention).
A group of marketers who were surveyed by HubSpot confirmed that conversions were their top concern.

Source: HubSpot Research
Yet another report (based on a study conducted by SocialMediaExaminer) states that 88% of marketers want measurable social media results.
If you are an entrepreneur, business owner or content marketer yourself, you know that a lot of the content marketing on the internet fails. Some people create viral content that actually impacts their business, while others find their content ineffective.
You need a content marketing strategy that converts vs one that only focuses on engagement and reach.
8 steps to creating social media content that converts
It certainly isn't only the quantity, but publishing more often does correlate with increased traffic and so more leads and conversions.
According to a HubSpot study, companies that blogged over 16 times each month, earned 350% more traffic.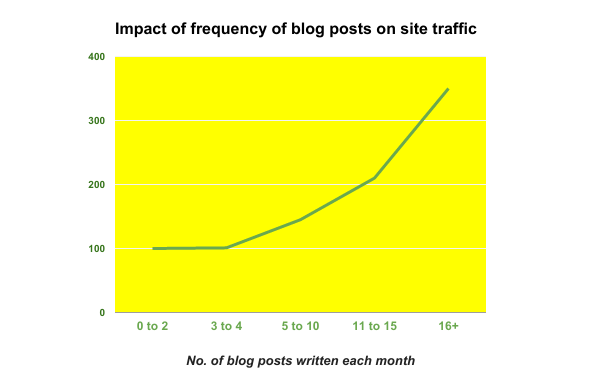 1. Define conversion for your business
What are your social media marketing goals?
They could be one of these –
Website visits
Brand awareness
Returning website visits (to identify loyal fans or high potential consumers)
Lead capture
If your goal is to increase website traffic, you can benchmark clicks on your social media posts month on month to measure your progress and identify the content that is converting for you.
You can find this data on your Google Analytics dashboard under Acquisition>Referrals.
If your goal is lead generation, you can use Google's URL builder to create custom URLs for each content distribution channel so you can identify which channels are best for which types of content.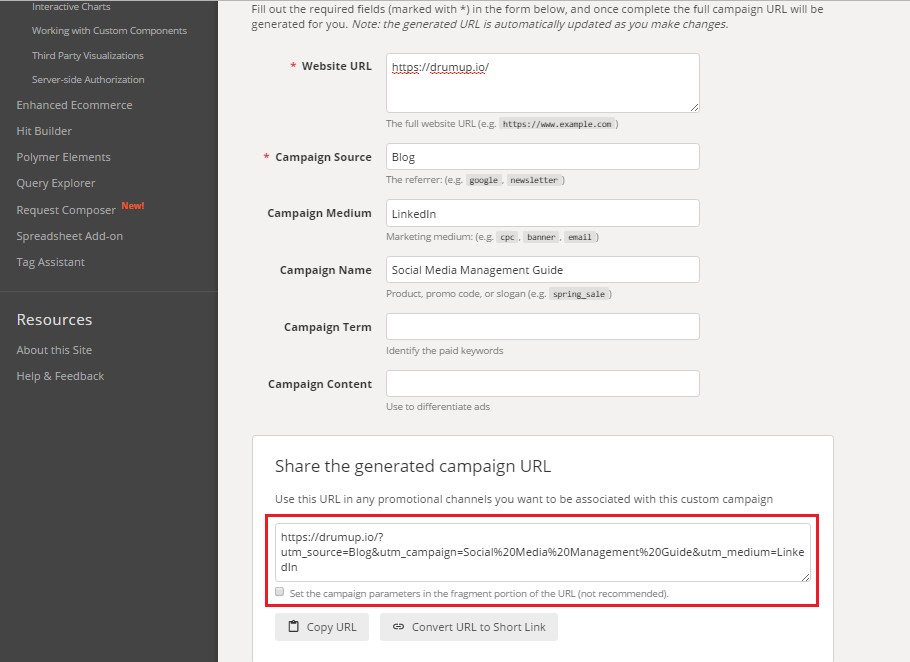 When these URLs show up on your Google Analytics, you will know which social networks to attribute them to.
Your goals may vary based on the content you create, but the effectiveness of your content will always boil down to the same thing – whether it influenced your audience to take a certain action or not.
An important step in crafting that content is measuring the impact of what you have created and refining it to fit each use-case and content distribution channel.
2. Take audience intent into account
Google AdWords is as successful as it is because it was built on the concept of buyer intent, or as Elisa Gabbert of WordStream has beautifully put it – "The life-changing magic of giving people what they want".
Ads created on the tool target an audience that is looking for a specific type of product, so they are already ready to make that purchase. Your content consumers and website visitors may not be.
Capterra, a top software review site, has pencilled user intent into its guest post guidelines to ensure that every article that is published on the site caters to specific audience groups of interest to them.
They have grouped their audience into three well-defined categories.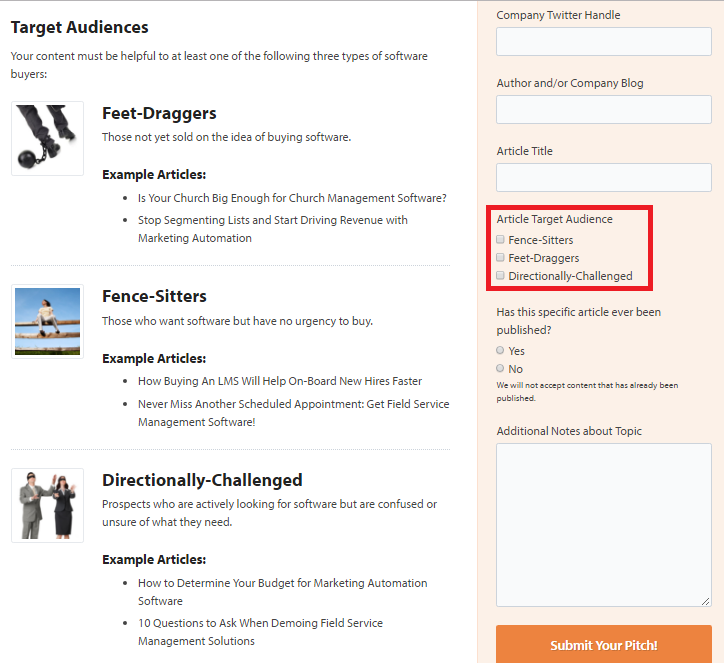 Let us try and do the same for your business. How can you categorize the people who visit your site? Remember that you have to be very specific.
If you are a photographer with an online showcase of your work, a blog about photography and a page where people can submit orders, the people who visit your site from social networks probably belong to these categories –
People who like your photographs
People who want photographs taken but aren't in a hurry (someone who wants to improve a LinkedIn profile or wants family photographs taken)
People looking for a photography service for a wedding or portfolio
You need social media posts that resonate with each of those target groups. For instance,
People who like your photographs
6 Fun Ways to Preserve Great Memories
People who want photographs taken but aren't in a hurry (someone who wants to improve a LinkedIn profile or wants family photographs taken)
How a Nicely Shot Photograph Can Instantly Increase the Hits on Your LinkedIn Page
How to Optimize Your Social Media Pages for Maximum Impact & Increase Engagement
People looking for a photography service for a wedding or their portfolios
6 Questions to Ask Your Wedding Photographer
You should also optimize the links leading from your social networks back to your webpages. The links should get people to their desired destinations via the shortest route possible.
Try and eliminate the need for anyone to click more than once or twice to complete the action you want them to.
Look at content from your audience's perspective. What are you interested in? When do you have the time to read about it? What is likely to catch your attention?
Every last detail of your content – like the message tone, colors and even where you place the button on a post or which words you hyperlink on your blog depends on your understanding of your audience.
3. Refer to proven content ideas that you know will convert
As recorded by an Ad Age report, marketers tripled their content production in 2016 without any effect. The amount of content out there will continue to increase, and this poses two problems for businesses.
You risk being downed in the noise
You risk being overshadowed by tough competition
A great way to cope is by taking inspiration from content that has worked for your competitors or publications in your space. Keep an eye out for blog posts, podcasts, webinars, infographics and SlideShares that seem to be trending. They can help you build a formidable content marketing plan.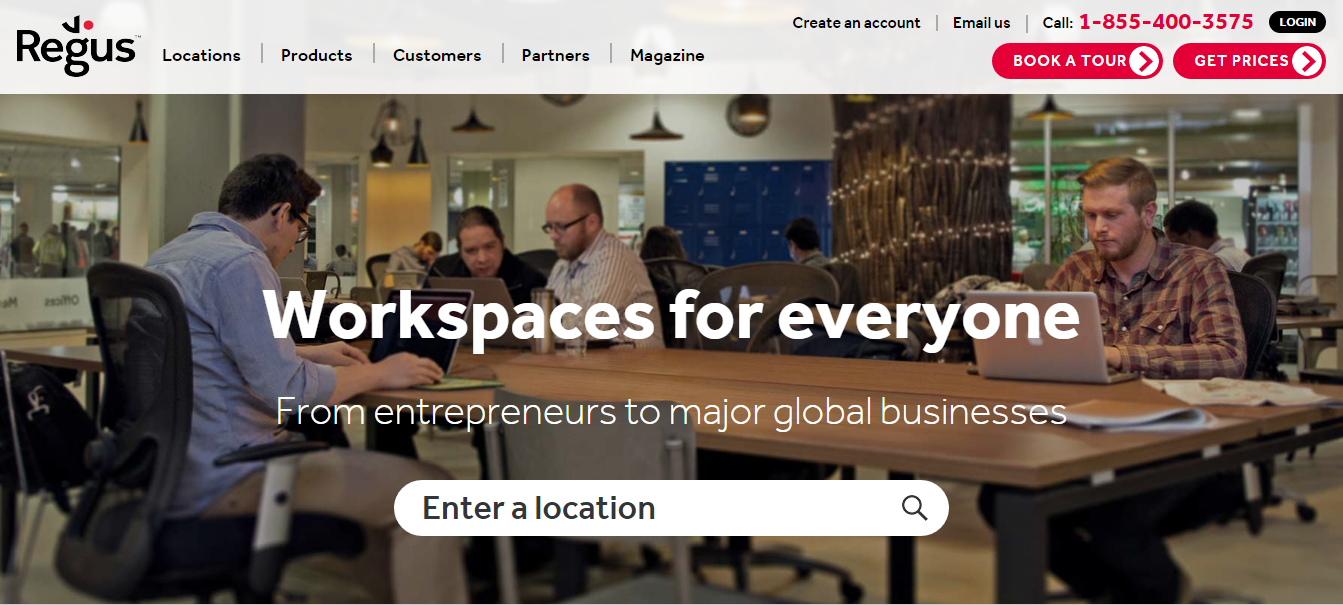 A few years ago, Regus, an online destination to find commercial spaces for rent found that they content marketing wasn't working as well as they wanted it to.
After some in-depth research they realized that their audience – New York based startups looking to rent office spaces – considered them a high-end solution meant for larger companies.
To re-brand themselves and create content that resonated with their audience, Regus ran events, social media contests and posts based on insights that they had gathered from their experience, the industry and competitors.
The result? A 30% increase in lead generation and a 114% spike in revenue.
The best way to learn something is by doing it. The second best way is to learn by what others have done.
You could use DrumUp's content curation feature to have the best content in your niche delivered to you everyday. You can find inspiration for content using them as ideas.
Many companies and content marketers also use social media monitoring tools like to create buckets of important content.
For instance, on Brand24 you can create "projects" and each project can be an important keyword you need to monitor – a topic in your niche, competitors or influencers.
4. Outline platform specific plans
If you have observed the content on different social media platforms, you'll notice that they are distinct. What is trending on Twitter maybe trending on Facebook, but rarely and never in the same form, and people are usually talking about entirely different things on LinkedIn.
There are three reasons why you should care about this –
Each social network has its own key demographic
Image
Each social network has its own set of values
Each social network has its unique features and page layout
What works on Facebook may work on LinkedIn with a slightly different title and lead image. I understand that implementing this can be nightmarish, which is why we want to help make it easy with our social media management and content curation tools.
Scientists and marketers have often brought up the fact that images with emotions strike a chord with an audience. What is interesting here is that the same emotions don't work on different social networks.
Have you seen many light-hearted, lazy, whacky images on LinkedIn? The social network sets a serious, professional tone more aligned with determination, achievement and inspiration.
However, you could stray from convention and display a little tongue-in-cheek, provided that you core idea somehow ties back to the value of each social platform.
For instance, LinkedIn influencer J.T O'Donnell published a post with Pinocchio on the lead image in 2015 that received 6301 and 1762 comments. The post was titled "7 Lies that Employers Use to Trick You into Working for Them".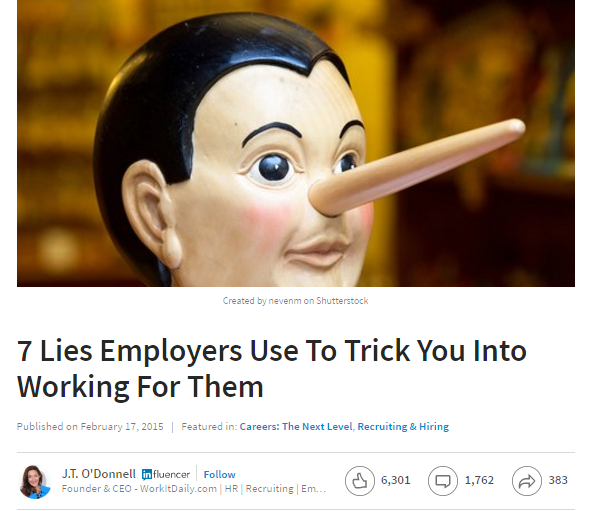 It helps to have content buckets for each social platform and a content library category dedicated to storing published posts for easy scheduling.
5. Treat your copy like a landing page
Everybody optimizes landing pages, but few people optimize social media content. Most of us throw what we may at our walls and don't wait around long enough to see what sticks.
There is more to identifying content that converts on social networks. The process is quite simple, provided you have the insight and patience to go through with it.
According to a study conducted by Nielsen Norman Group, your website visitors skip almost 80% of the content on your webpages. That means that your blog posts and social posts need to be as easy to navigate and engaging as any other webpage.
Elements that can help keep your audience engaged –
Bullet lists
Highlighted sections that act as a summary
Annotated images
Example images
Marketers focused on conversion optimization use a method referred to as the LIFT system to help create great landing page copy. The system has six key elements – a value proposition, urgency, clarity, relevance, anxiety and distraction.
Research shows that copy devoid of a powerful value proposition usually fails, and 75% marketers struggle with this issue.
What is your value proposition?
The best way to communicate a value proposition is by being clear and direct. Uber has done this brilliantly, picking the one thing that they do very well and conveying it with simple and compelling copy.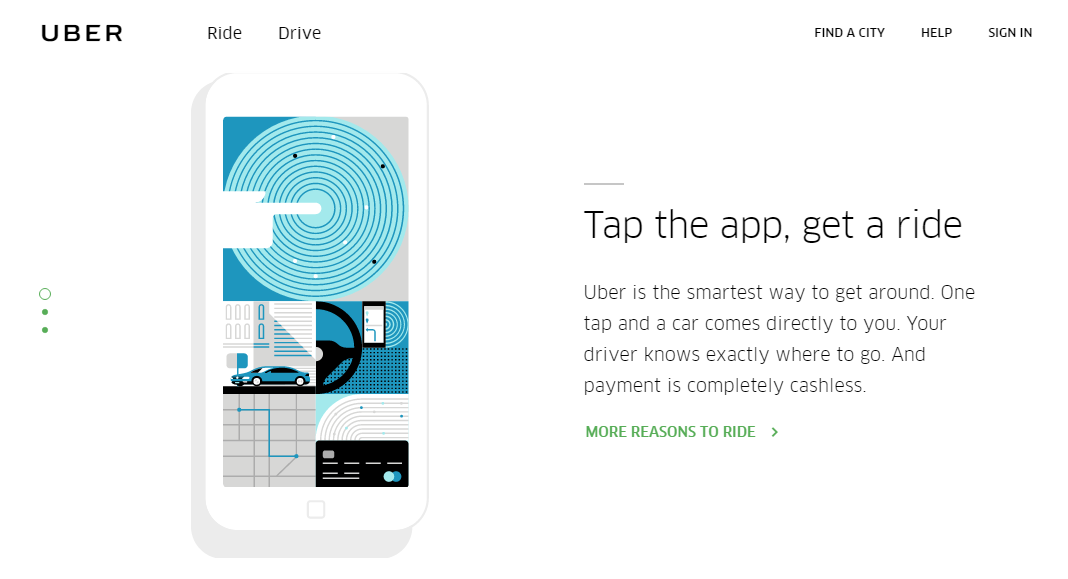 Avoid industry jargon. Use hard facts and numbers instead. For instance, at one time, Lyft's landing page said exactly what their prospect cab drivers wanted to hear, that they could earn money easily. Notice how using numbers instantly makes the value proposition more compelling.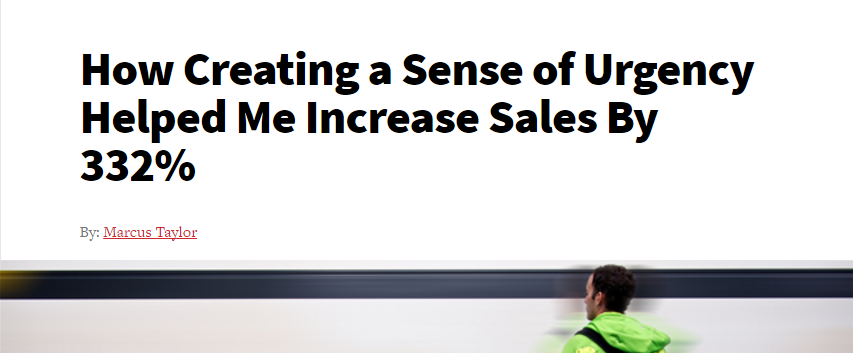 Add urgency to your post titles or descriptions. They can help you catch attention on busy social networks.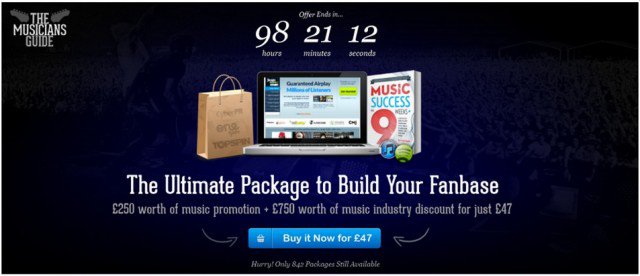 6. Target your content distribution carefully
To convert with your content, you have to get it in front of the right people, and there are several ways to effectively reach your targets via social networks.
The magic of niche clusters of people
A niche cluster is a group of people united by a passion coming together to discuss it in depth. In these clusters, people share opinions, what they are struggling with and seek support and solutions.
When you share your content in a niche cluster, it is better received. So you'll see more shares, clicks and traffic coming out of those posts.
Some great niche communities are – Quora, subreddits, Twitter chats, Facebook and LinkedIn groups. The people following influencers and micro-influencers also form niche communities, which is why you tend to see more engagement and traffic when they talk about you on social.
We have seen as much as a 50% bump in engagement on sharing our posts on LinkedIn groups. If you install a tool like SumoMe on your blog, that should make community sharing quicker.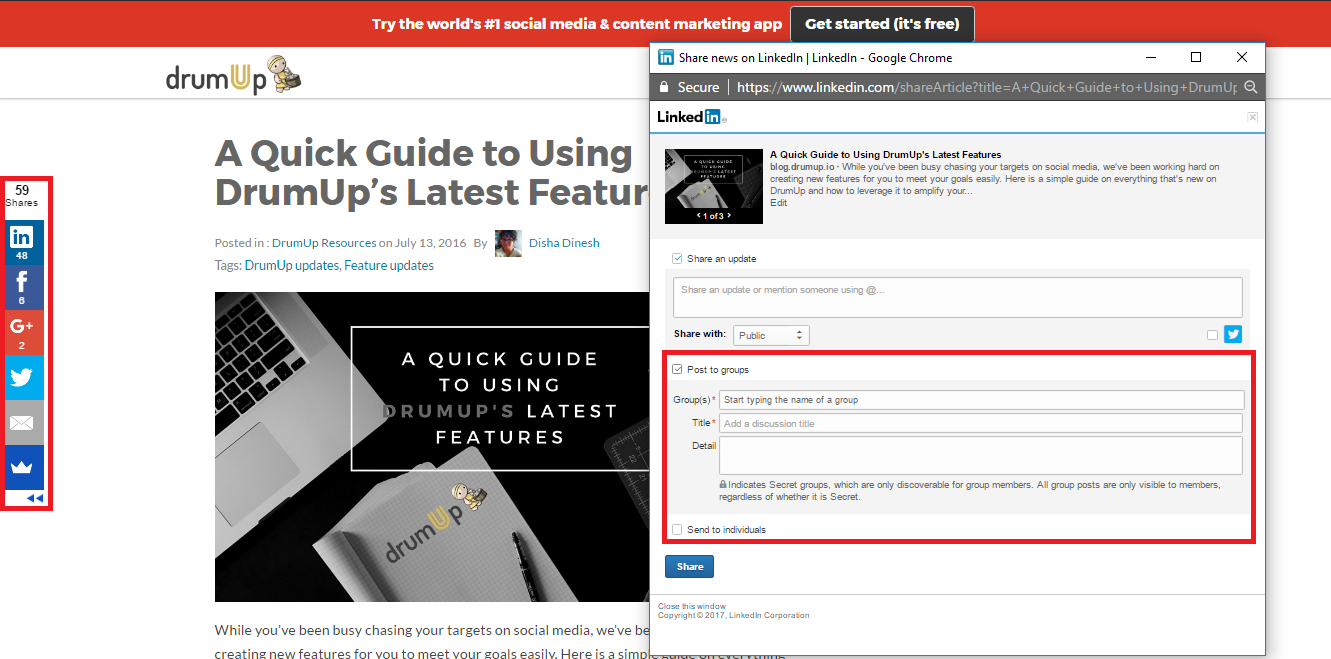 Larger brands often create online communities to attract, engage and nurture their audience. For instance, Figment (created by Random House) is a 300,000 strong community that engaged fiction-loving teens who like to read and produce fan fiction. Not only is the community by itself made of high-potential prospects, but the more engaged of them also end up passionate brand advocates.
With social networks, you have the opportunity of building your own niche community, and it isn't rocket science. All you have to do is care and equip yourself to answer and address all possible questions and concerns in your niche.
7. Use metrics to measure impact and refine content
You can set a goal on Google Analytics to track conversions from social networks. If you have a resources page where people can download guides, you can track a conversion by using the "Thank you for downloading" page as a destination URL.
If your social media referrals reach that destination page, Google Analytics will consider it a conversion.
To track your referrals, you can use the custom URL builder as discussed earlier on the post.
The customer URLs and URL destination tracking can help you A/B test your social media posts for conversions. All you have to do is:
Create multiple versions of the post (you can change the text, aspects of the image and even time of posting and test variations of those factors).
Create a custom URL for each variation
Run tests in isolation (don't vary more than one factor in one campaign)
For instance, your first experiment can be posting the same content at different times. Each time has its own custom URL and you check which time gave you the most conversions. Then you do the same for post text and visual content.
If you are responsible for multiple functions, you could begin by spending a week on setting up each step using the right tools, before you move on to the consequent steps. At the end of two months, you will see  more conversions from your social media content.
Image credits: 
Screenshots by Disha Dinesh (March 2016)
Feature image via MaxPixel