5 Brilliant Small Businesses Built on Personal Brands
Posted in :
Content Marketing
,
Others
,
Social Media Tips
on By
Guest Author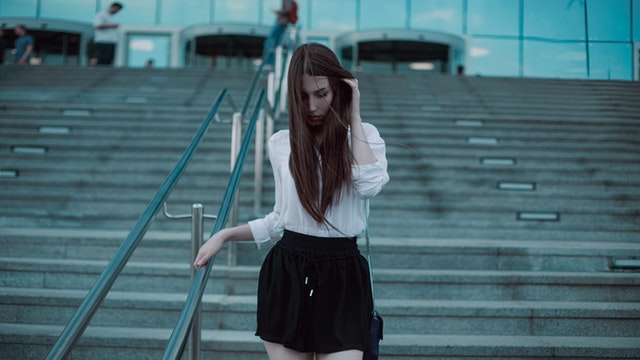 There once was a time when actors, bloggers, authors, even business people enjoyed (relative) privacy and, barring public outings, media obscurity. Those days are long gone. Today all it takes is one open browser tab and a quick scroll through Facebook to find out what Beyoncé ate for breakfast (scrambled egg whites), to check in on Lacey Bralettes: a Supermodel Showdown, or to find out how Taylor Swift features in the latest post of "Celebrities, they're just like us!" The truth is, never before have private and public spheres overlapped so much. And today, in almost any industry, for businesses big and small, your personal brand is hugely important to building your business. Need an example? Check out these five small (and big) businesses that were built on killer personal brands. Then audit your social media, dream big, and get ready to take on the world!

Natasha Oakley | Monday Swimwear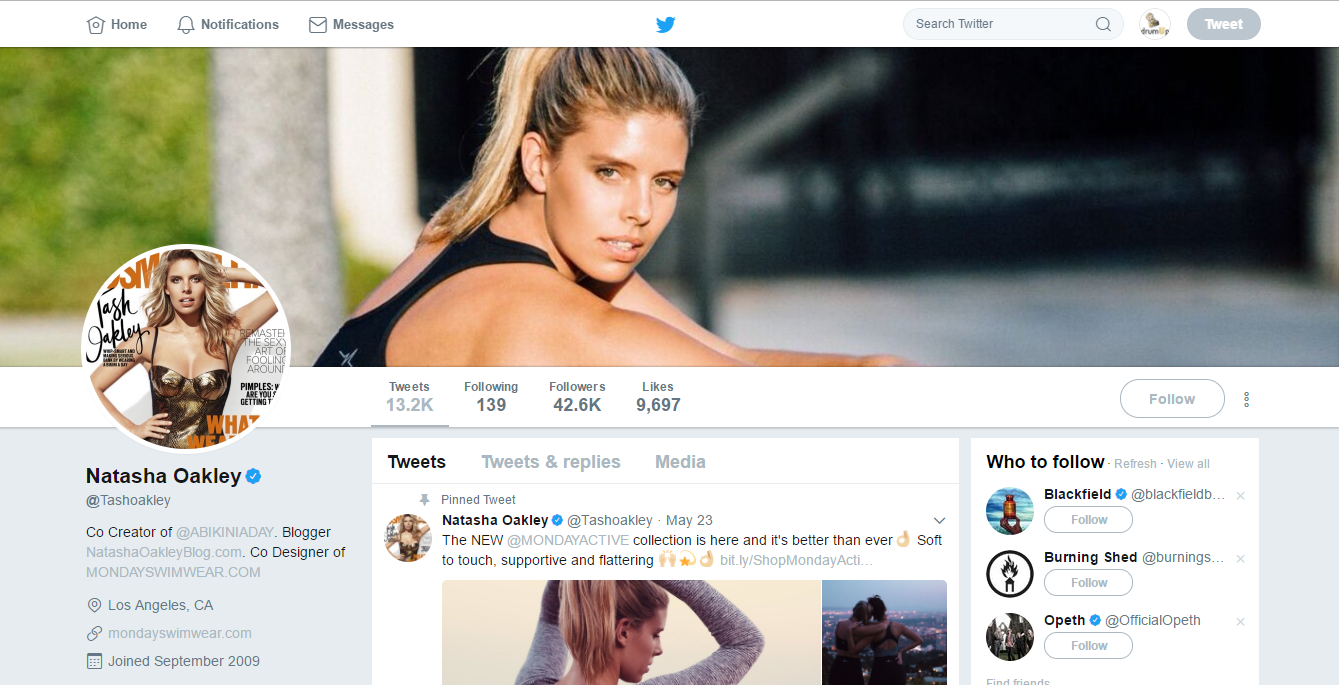 In 2012, Natasha Oakley launched A Bikini A Day with her bestie, Devin Brugman. The site (and accompanying Instagram account) featured daily photos of the gorgeous gals in "a bikini a day" (duh) from exotic locations around the world. Turns out wanderlust and swimwear were a winning combination. Oakley's own Instagram account quickly outpaced ABAD (she currently has 1.9 million followers and counting) and the success of her personal brand led to multiple business launches including Monday Swimwear (the ladies' own swimwear label), Monday Activewear (in partnership with Bandier, the American fitness retailer), and collaborations with more than a thousand brands on their site. Oakley still maintains a personal blog where she posts (and cross-promotes) about fashion, beauty, and travel.

Garance Doré | Atelier Doré
Style blogger, illustrator, fashion photographer – is there anything that Garance Doré can't do? This French femme first brought her unique brand of je ne sais quoi to the world on the (now-defunct) website GaranceDore.com. One book, a podcast, and an entire line of stationery and paper products later, Doré has established herself as a force in the fashion world. Earlier this year the site rebranded as Atelier Doré, continuing to bring lifestyle trends to fashion girls everywhere, but now reflecting the multi-talented team of 12 that keeps the studio humming on projects that include daily editorial content, creative concepts for major brands, product development, and collaborations with some of the biggest names in the business. This is one smart cookie, or, smart "macaron" as the case may be?

Jessica Alba | The Honest Company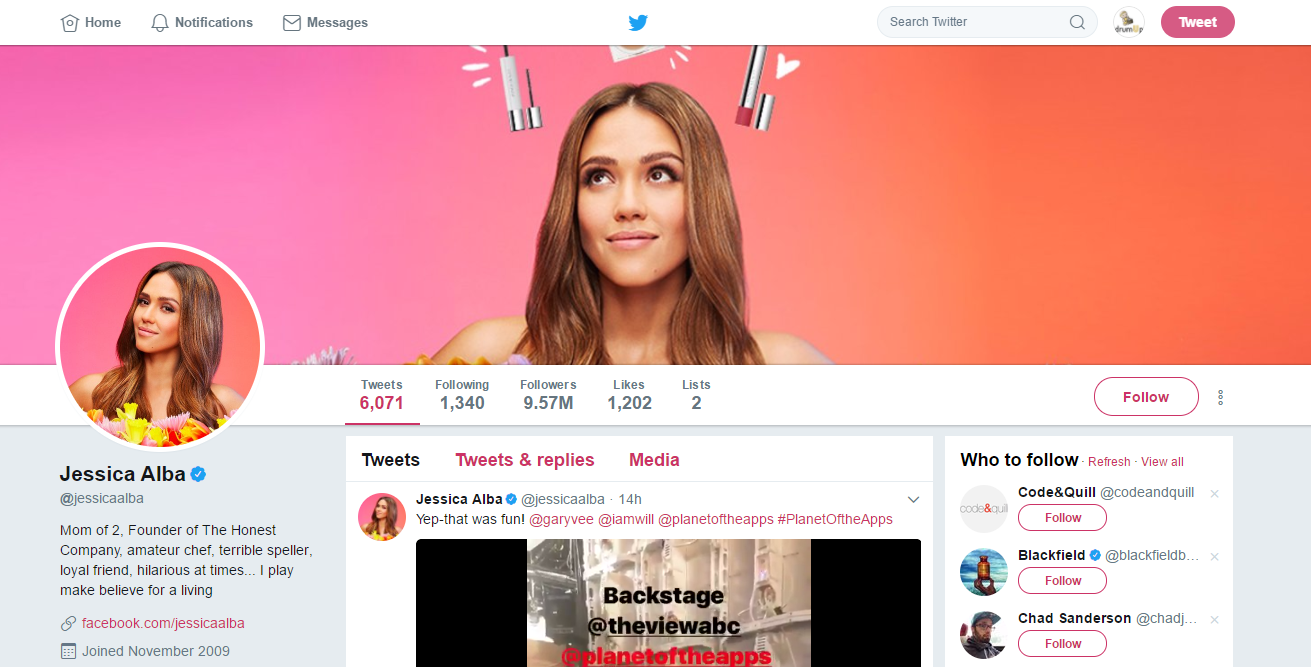 She may have made a name herself with acting roles in Sin City and Fantastic Four, but Hollywood actress Jessica Alba is also a bona fide entrepreneur. In 2008, while pregnant with her first child, Alba got the idea for The Honest Company, a retail site that sells nontoxic baby, personal care, and household products. The company became an almost-instant success (today it's valued at $1.7 billion with a staff of 400+). The reason? Alba saw a hole in the market that she wanted to fill not only for her own family, but for families everywhere. "I created The Honest Company to help moms and to give all children a better, safer start." It's proof that staying true to yourself and authentic with your personal brand is key to supporting a business.

Neil Pasricha | The Global Institute for Happiness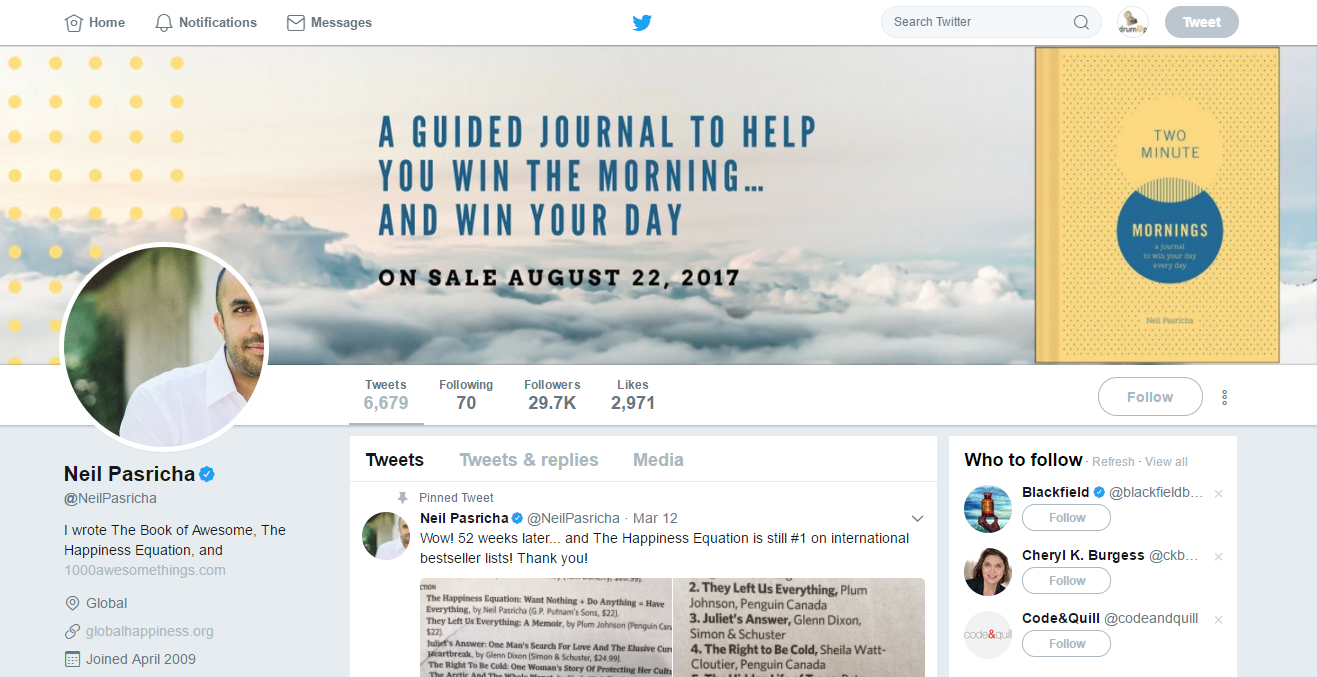 When faced with a looming divorce and the loss of a close friend, many of us would turn to the two 'Bs' – bed and Ben & Jerry's. Instead, Neil Pasricha spent four years writing his personal blog, 1000 Awesome Things. The blog struck a chord in people everywhere and became the platform for Pasricha to launch a series of books, a TED Talk, and a journey around the world preaching the power of optimism. The Global Institute for Happiness is Pasricha's latest venture, a resource that offers books, best practices, and keynote speaking engagements for businesses and organizations across the globe, all in the name of what Pasricha has dubbed "the happiness revolution." 1000 Awesome Things remains up and running (ad-free), and Pasricha continues to share his unvarnished personal experiences with people, even inviting them to email him if they want to connect.

Julie Sariñana | Sincerely, Jules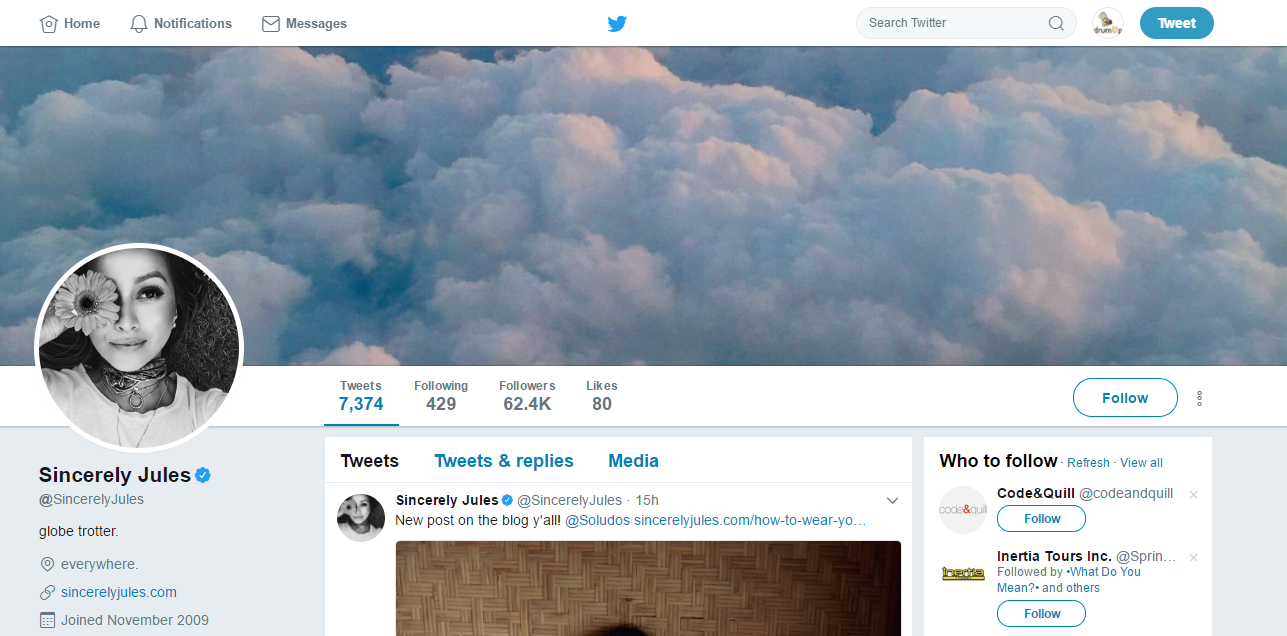 One of the original fashion bloggers, Julie Sariñana of Sincerely, Jules was also one of the first to parlay her personal brand into a booming side business. What started as source for trending t-shirts, like the Célfie of 2013, quickly evolved into a spot to find the blogger's signature casual-cool style. Shop Sincerely Jules now sells everything from classic denim and joggers, to silky slip dresses and striped tees and "Jules" continues to promote her profitable collaborations to her readers and her 4.6 million followers on Instagram.

So there you have it – five personal brands that helped launch successful businesses. The key takeaway? To build a strong brand, authenticity is key, and never more so than when it's your own name on the line. Hone your values. Stay true to yourself. Be honest. Be approachable. Be brave. The world is your oyster. Dream big.
Want to use your personal brand to launch your own business? Sign up for DrumUp, the world's #1 social media and content marketing app and build a brand that you can parlay into your own gig.

For more small businesses built on personal brands, read the first part of this series, 5 Awesome Small Businesses Built on Personal Brands.
Author bio: 
Daniela is content expert at Twitter Counter.
Interested in growing your following and optimizing your social media accounts? Twitter Counter can help you gain followers and track engagement. Achieve your social media marketing goals. Sign up for a free trial at TwitterCounter.com