Is It Finally Time For Social Media Marketers To Plan For Augmented Reality?
Posted in :
News & Trends
,
SMM
on By
Vinay V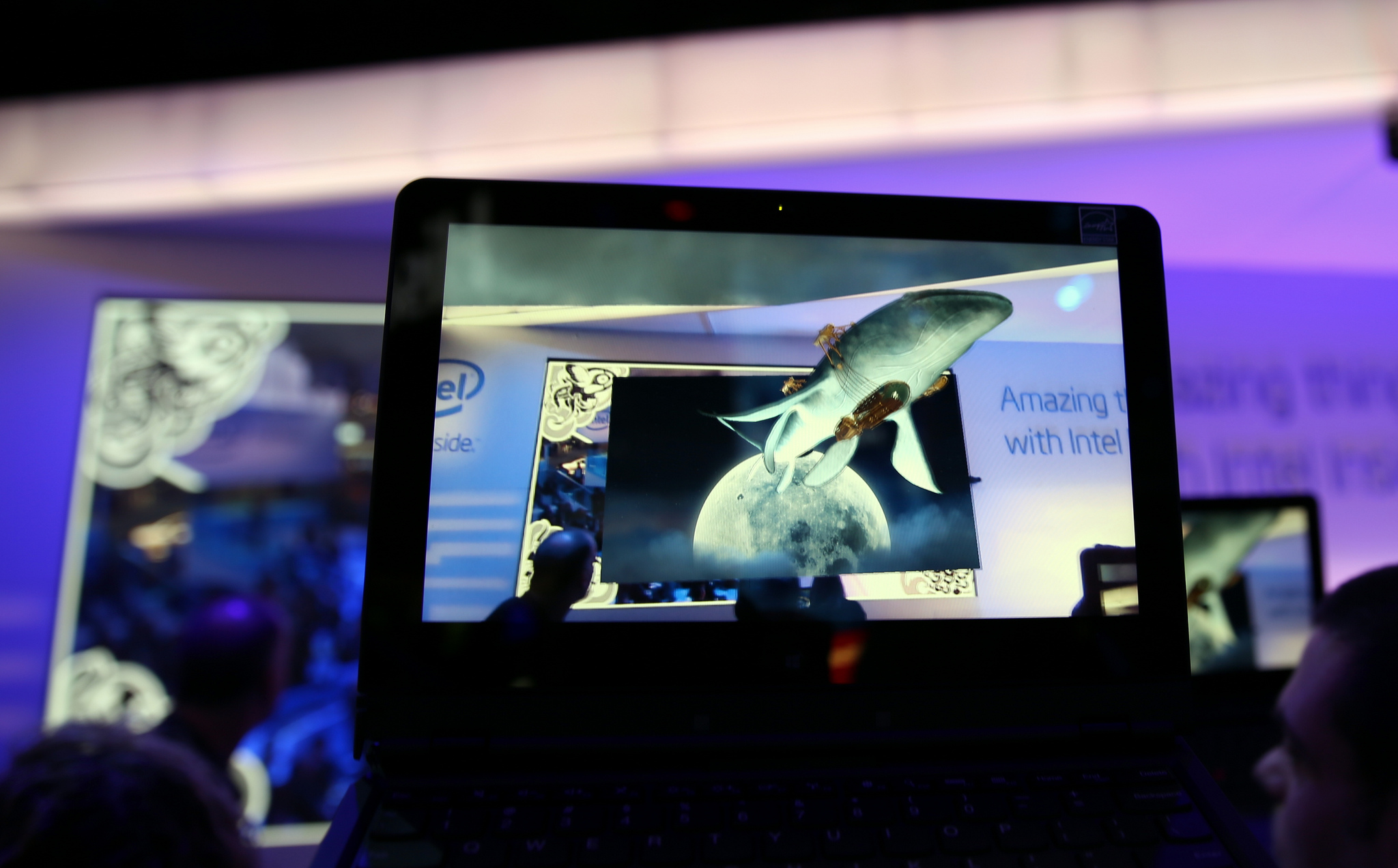 While Virtual Reality is now officially on the market and has gotten off to a somewhat shaky start, some are already looking ahead to what they consider 'The Next Big Thing'. A technology that, in their opinion, would merge the best aspects of virtual reality with real life to create an experience that goes beyond the pure escapism of V.R. and instead creates a 'new and improved' reality, commonly referred to as Augmented Reality or A.R.
What Augmented Reality Brings To The Table
The adoption of augmented reality paves the way for a number of advances in social marketing efforts that have the potential to either enhance or outright transform the way people engage and interact with brands.
More Social Sharing – The key to any social media marketing campaign is to get the word out about you and your company or product. That mission doesn't change regardless of the platform and your social campaign on augmented reality should be geared towards encouraging people to share their experiences engaging with your brand. Whether this is done by having them share their high scores on a sponsored A.R. game or share a picture on Snapchat with a particular filter or lense (more on that later) is up to you. The key to success here is to focus on ways to get people to engage with your brand via augmented reality, that would not be possible or practical in other ways.
Create A Multi-Level Brand Experience – Adopting augmented reality allows brands to extend the 'storytelling' aspect of their brand development beyond the confines of linear narratives. By embracing augmented reality platforms, brands invite users to participate in the brand's 'story' with more user-generated content. This is not meant to replace existing channels, but to add an additional outlet for users or fans of a product to engage with a brand as well as other fans of that company
Novelty Value – It may sound a little cynical, but novelty must not be overrated. A lot of formerly popular social marketing efforts have become decidedly 'old hat'. Offering a new way for jaded social media users to share and interact with a range of new content can easily help you get the boost to user engagement that you've been looking for. The real trick of course, is delivering enough value to keep them once that novelty wears off though.
How A.R. Can Influence Your Social Marketing Efforts
Probably the most popular example of augmented reality finding success in the general market is still 2016's Pokémon GO. The game was developed for The Pokémon Company by Niantic, who made a name for themselves with a previous hacking themed augmented reality mobile game, Ingress.
With over 500 million installs, Pokémon GO was a global phenomenon, delivering up a number of bizarre headlines in the days and weeks that followed as would-be Pokémon trainers wandered their local neighborhoods and far-flung cities by day and by night to capture the elusive digital critters and 'become the very best'. Brands and local businesses were able to get in on the action by placing "Pokémon lures" in their businesses, which meant Pokémon would regularly appear at those locations in an effort to entice customers to "come for the game and stay for the merchandise". Brands were also able to leverage their association with Pokémon GO via their social platforms to bring in business, although exact metrics on just how much business was actually brought in isn't a matter of public record.
Today Pokémon GO still has an active user base that is still estimated to be around 25-30 Million users. While this is still a highly respectable number and one worth targeting for marketing engagement, it also exemplifies the staggering drop off in interest as the novelty factor starts to fade. To be considered a 'serious platform' A.R. is going to have to find a way to overcome that massive drop. It needs to be able to provide enduring value that persists and keeps users on the platform even after the inital 'gimmick' value has worn off.
Snapchat: When Augmented Reality Gets Social Right
No discussion on augmented reality in social media would be complete without mentioning Snapchat. While a lot of companies have been exploring opportunities in augmented reality; when it comes to delivering that much-needed value proposition via A.R. Snapchat appears to be a front-runner at the moment.
Beyond their initial ability to add filters, emojis and drawings to images prior to sharing them, in 2015 Snapchat introduced 'Lenses'. These lenses are animated filters that employ facial and positional tracking to 'augment' images with a variety of features. They also introduced premium lenses the same year which was available for purchase from their store.
The introduction of premium lenses brought with it significant opportunities which social marketing execs of various companies were quick to jump on to, often in the form of sponsored, branded lenses or unlocking premium lenses as 'rewards' for engaging with a brand on social media. This development is important because it's a key example of how advertisers were able to effectively use augmented reality to drive social media marketing efforts. The success of these campaigns almost single-handedly converts the potential of augmented reality as a viable platform from 'theoretical' to one that is at least partially realized.
Of course, whether Snapchat will choose to pursue the development of that line of revenue for their platform is yet to be determined. Despite being far from profitable, following their phenomenal IPO last month, Snapchat is cash rich and is unlikely to be in a hurry to make any deals they are not completely happy with.
Snap Inc. has always been cagey when it comes to discussing their future plans and they've been typically reticent about their future plans with augmented reality. However, it does appear that Snapchat is already deep into development of a new version of lenses and late last year acquired an Israeli firm that specializes in augmented reality. There's even rumor or two of a future version of Snapchat Spectacles that will incorporate A.R. features, though whether they'll be able to avoid the pitfalls that killed Google Glass is unclear.
So, Is It Time To Hop On The Band-Wagon?
Well, that question relies rather heavily on just how far you plan to go with your A.R. strategy and what you plan to do with it. On one hand, the true value of A.R. only becomes apparent when you offer experiences that were not previously possible. At the same time, it's going to be a good deal of time before the mass adoption of technology like HoloLens or similar head-mounted displays (HMDs) allow for the full potential of augmented reality to be realized. It's important to note that despite being the A.R. front runner, HoloLens is still only available to developers, with no firm consumer release date even on the horizon at the moment.
The story of virtual reality is one that can help give us a frame of reference. It's been just over a year since the first "full featured" V.R. headset, the HTC Vive, hit shelves. It was followed by the Oculus Rift and Play Station VR the same year; but on the whole, you'd be hard pressed to say that the content and experiences available on the platform would truly justify the buy-in cost. Even Facebook, which acquired Oculus in July of 2014, still hasn't delivered a great deal via the platform. Facebook's recent (and very expensive) legal trouble with Zenimax over their acquisition of Oculus as well as the subsequent and very public departure of Palmer Luckey from Oculus probably isn't enough to sink the dream, but it hasn't done much to offer any reason for optimism either.
The Bottom Line: Go For It, But Don't Be Hasty
While there is a great deal of potential, for now, success in the A.R. space is going to be determined on whether you can leverage current mobile technology in a way that represents your brand in an authentic manner while simultaneously providing value (however fleeting) to your customers. For most, this will likely take the form of mobile apps that take advantage of location data coupled with a phone's cameras.
If you can devise social marketing campaigns that can implement elements of augmented reality while still maintaining the authentic 'voice' of your brand, then by all means, go ahead. But don't give in to your 'fear of missing out' and try to shoehorn A.R. into your campaigns without a clear plan just because you feel like it's what you ought to be doing. Timing is an important factor when entering a new medium and you don't want to drop something 'gimmicky' and half-baked into the hands of the public; because the chances are they're not going to use it and, even worse, when you finally do perfect your approach a lot of them may not be willing to give you a second chance the next time round.
Featured Image: Flickr / Intel Free Press