14 Invaluable Content Research Tools for Content Writers & Strategists
Posted in :
Content Curation
,
Content Marketing
,
Others
,
Social Media Tips
on By
Disha Dinesh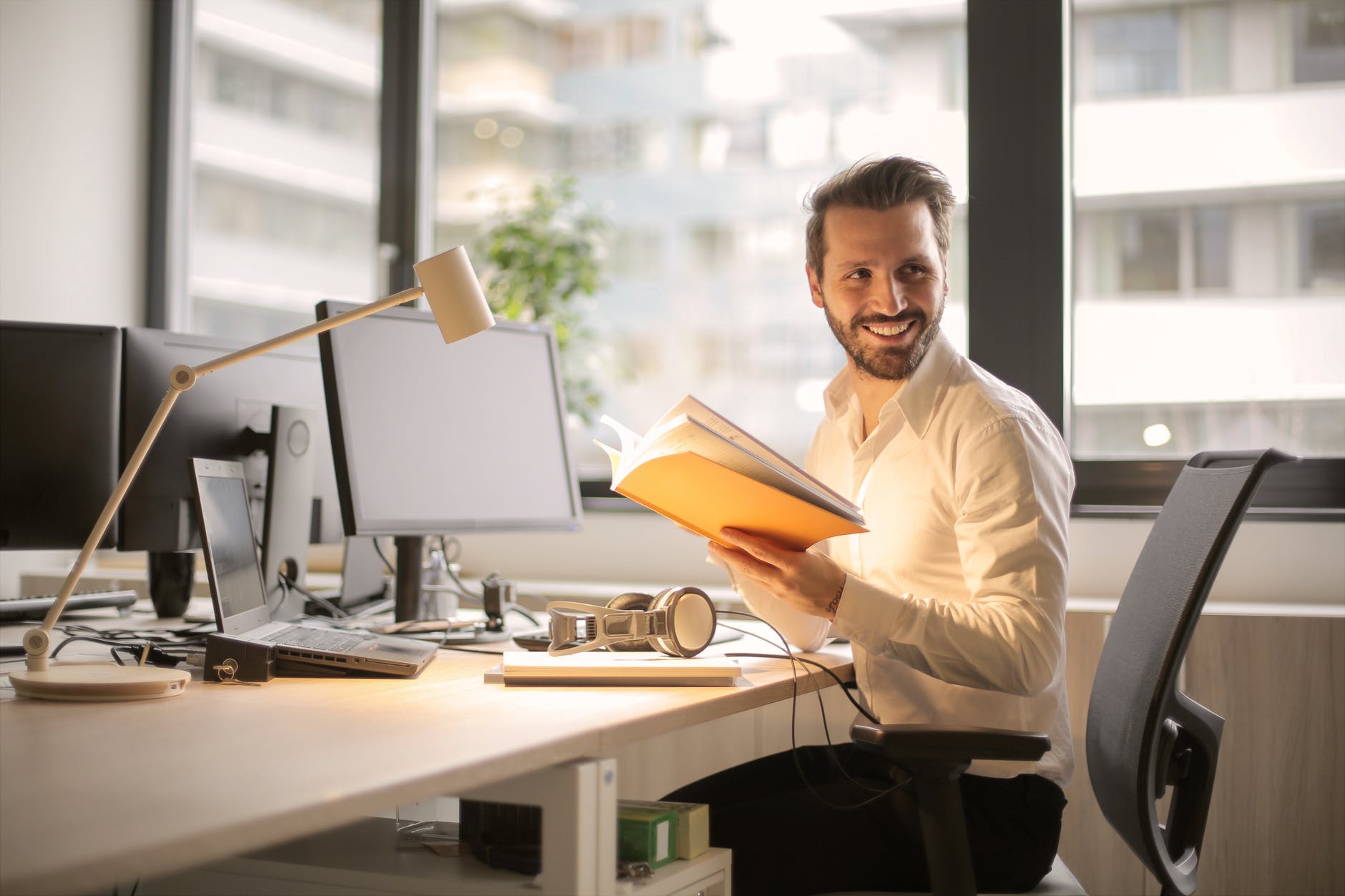 In today's world, business growth invariably involves creating effective content to capture target groups on digital media. That's why everyone's in the business of creating content and hiring content creators.
Businesses are really investing in content creation
60% of inhouse content marketing specialists create content on a daily basis (Source: eMarketer).
At the time of writing this article, there were 17,395 writing jobs available on Upwork (Source: Upwork).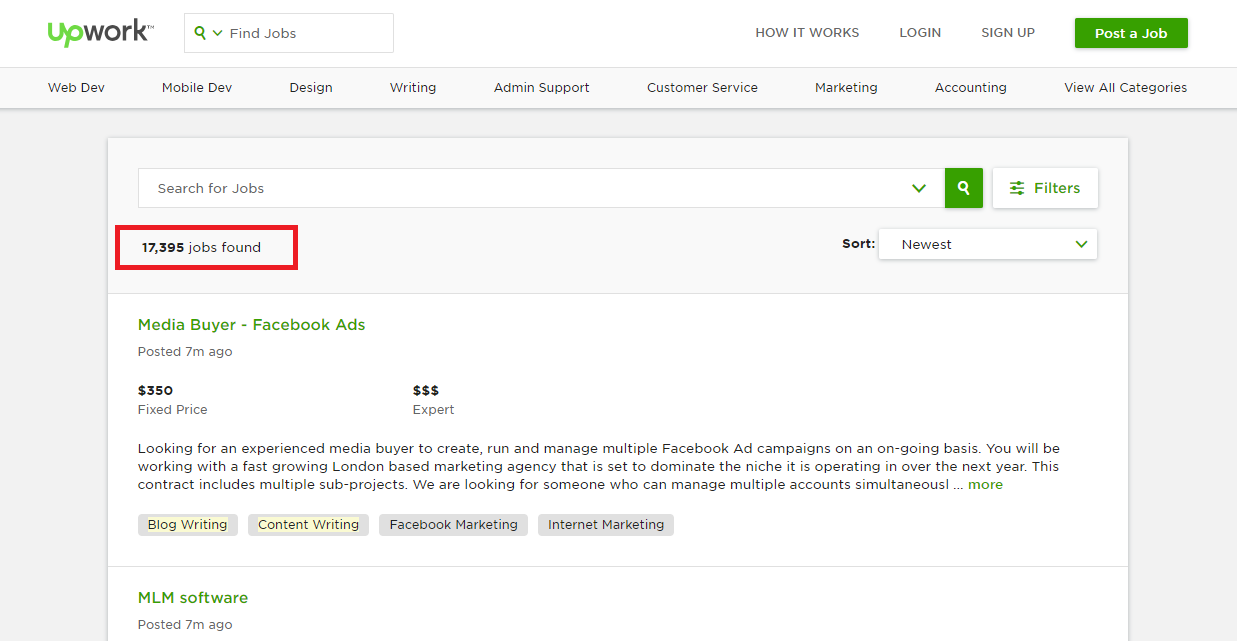 But how much of this content do you suppose is actually effective?
When I say effective content, I'm referring to content that accomplishes business goals – content that builds trust, establishes authority and influences target groups.
Why should I care about creating effective content?
For in house content marketing managers, creating effective content can cut marketing costs and accelerate performance.
For freelance content writers, creating effective content can help you earn repeat business and referrals.
Effective content is 90% good research and 10% smart execution. If you get your keywords and ideas right, you'll probably ace your content project. That's why I've put together an exhaustive list of content research tools for anybody who needs it.
A long, long list of content research tools
You can use some of these tools to generate content ideas and others to identify high-potential keywords to use in your content. Let's explore each tool and how you can use it for content research.

There are literally millions of sources of content that you can use as content inspiration on the internet. But as a content marketer or content writer, you can't spend time randomly surfing sources on a daily basis. One disappointing source after another, and before you know it, you have lost interest, time and the will to continue working.
Why put yourself through that suffering, when you can bookmark trusted, reliable sources on DrumUp for fresh suggestions daily?
Alternatively, you can also save interesting posts that you come across when surfing the internet for future use. Imagine never having to worry about losing another interesting post.
Recommended reading: 
How to Build Inexhaustible Resources to Inspire Your Content Marketing Ideas
How You Can Use DrumUp Chrome Plugin for Social Media Content Curation & Research

Keywords matter. It isn't enough to simply write amazing content. You have to place strategic keywords in the right places within your content to rank in SERPs and drive real traffic for your brand or clients. Many companies have SEO specialists to focus just on SEO, but small businesses and freelance content writers can't boast of this luxury. If you're a small business marketer or freelance content writer, you can use keyword research tools to accomplish the same in less time.
Using Google Keyword Planner, you can identify which keywords to use based on search volumes and competition within seconds. You can also use similar keywords and phrases available within the app for topic/content inspiration.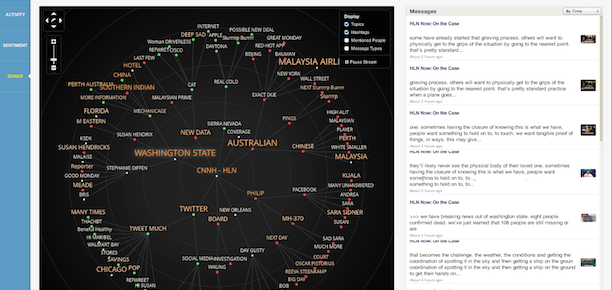 Keyword research should ideally not be isolated to search engines. SEO can be applied to social media as well to increase reach and improve social media engagement. However, conducting keyword research on different social media platforms is neither manageable nor worthwhile. Instead, you could use a social media content reach tool to enable this process.
Bottlenose is a keyword research tool that helps you identify related keywords as they are trending on social media channels. Fancy receiving a list of exciting ideas that you can use to understand the people (your target audience) using that vocabulary.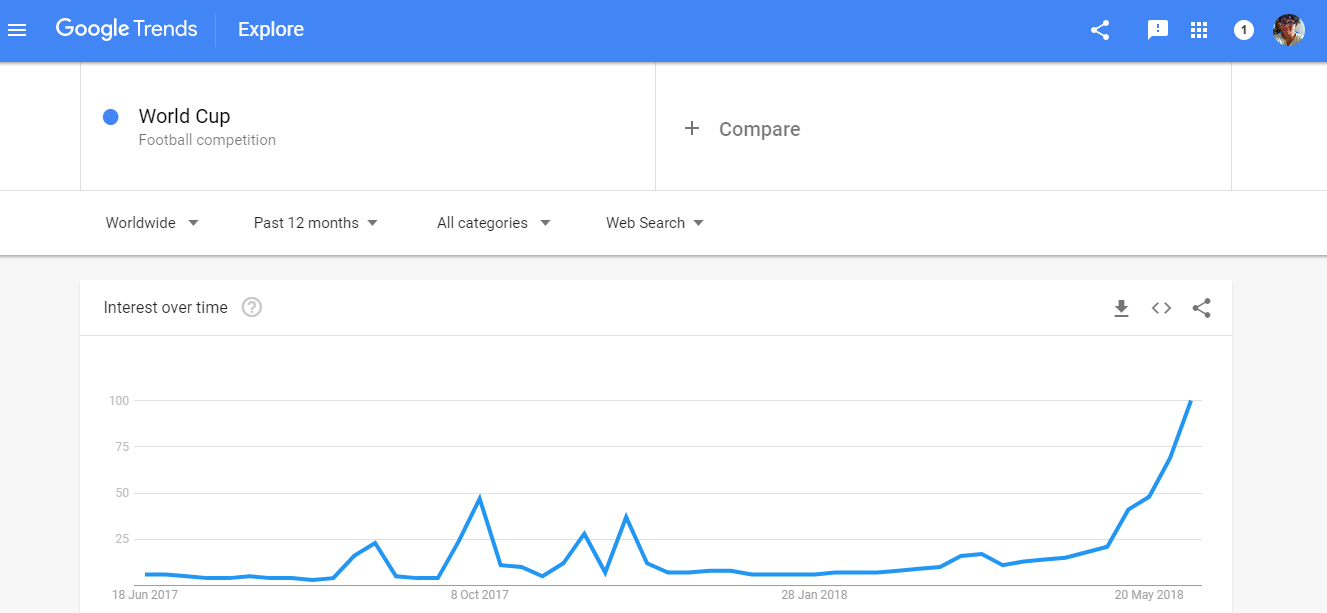 Google has so many tools that can help you identify opportunities to rank on the search engine's results. Trends is just one of them. Using Trends, you can identify the current topics related to your keywords that matter most to your target groups. But before you use Trends, ensure that you have already got variations of your keyword from Google's Keyword Planner.
What if you could identify the best time to discuss a certain subject on the internet? Observe the graph's trend to decide when which topics to focus on or drop.
You can also refer to Trends to identify relevant topics for different regions and localities, so your writing is on-point and super-effective.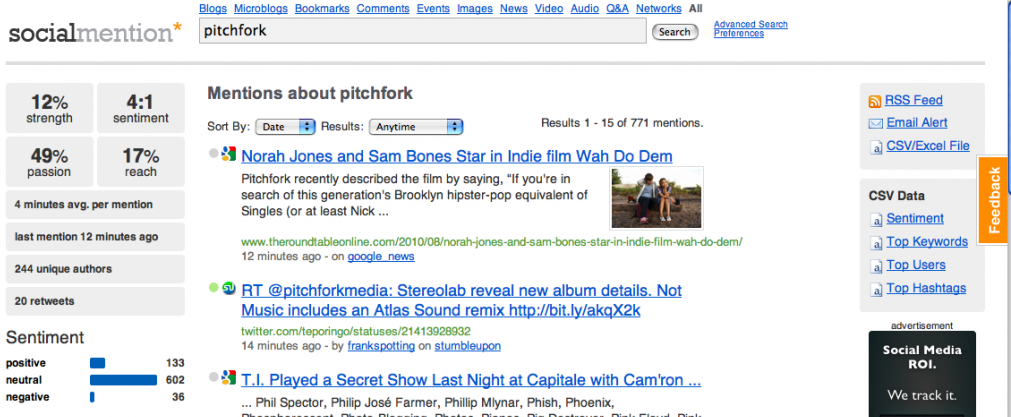 While it's not advisable to brag, you have to integrate brand mentions into the content that you create. Unless you do, your readers won't register your brand and recall it when it's time to make a purchase or a recommendation. One of the smartest way to combine brand mentions and content is through customer testimonials.
SocialMention is a social media monitoring tool which can help you find candid and positive mentions of your brand on social media. You may have street cred that you don't know of.
Plus, you can do all of this real-time, receiving the most updated list of mentions.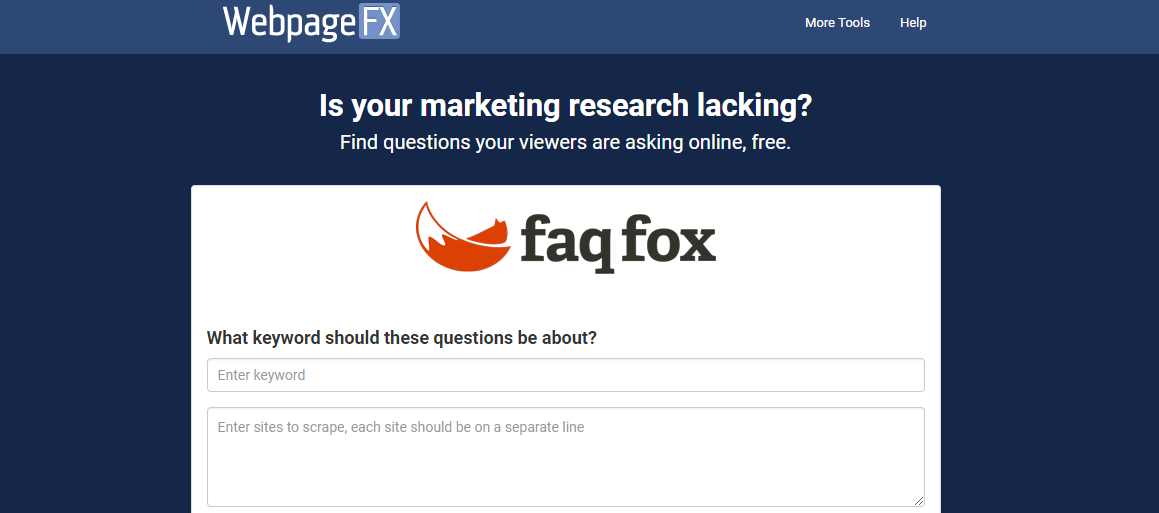 The most effective content ideas address real concerns that a brand's target audience has. But as a content writer or marketer, you often lack access to such data and information. It's not wise to make assumptions about target audience concerns, because the assumptions fall short of fact so much of the time.
What if you could source the exact questions about your product and niche that people are asking? With FAQFox, you can.
Simply identify niche communities where people discuss matters related your niche (Reddit and Facebook groups, Quora and other communities) on FAQFox and run a search.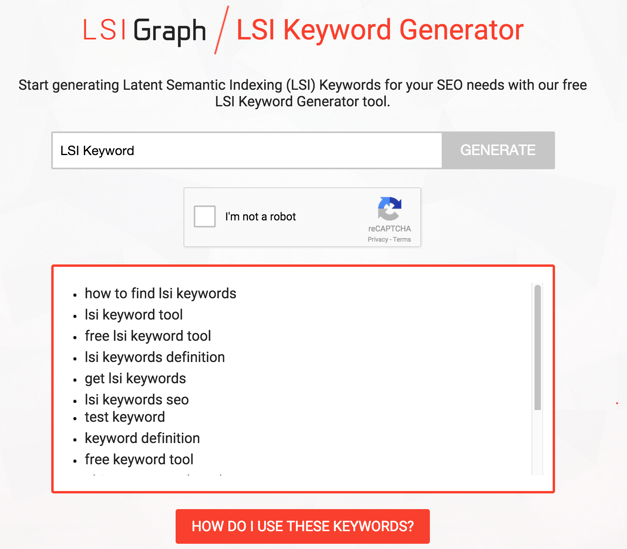 Why use yet another keyword research tool? Simple. This one's different. It can really help you fulfil one of Google's more important ranking factors – relevance. How? LSI stands for Latent Semantic Indexing which refers to related words that are typically used together when speaking or writing about a certain topic. For instance, if your topic is music, your LSI keywords could be tunes, rhythm, lyrics, chords, notes, etc.
You could guess all the LSI keywords related to your topic or conduct actual research on a tool that is likely to suggest more ideas.
Once you have LSI keywords, consciously ensure that you weave them into your content.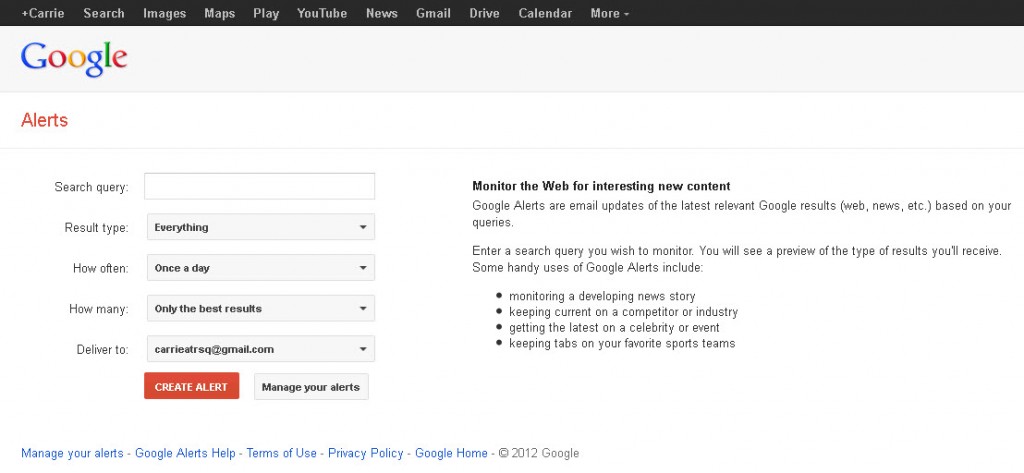 Google Alerts is a powerful content research tool that can help you grow your traffic, brand and income. At zero cost, Google Alerts can help you collect targeted content in your inbox, giving you the information you need to stay ahead of competition. How? Well, it all depends on the keywords that you want to monitor.
For instance, you can monitor "this guest post" marketing to find marketing blogs that say "This guest post was written by so and so". We all know how guest posting is a great way to increase your visibility, whether you're a brand or freelance writer.
Additionally, you can monitor competition to stay uptodate and get ideas. Try these keywords – Site:[competitors url], [competitor name], "I think" [competitor name], "Has anyone tried" [competitor name], "This guest post by" [competitor name] to identify new links, positive and negative feedback and guest posts that they write. Note that you can also set these up for your own brand/name.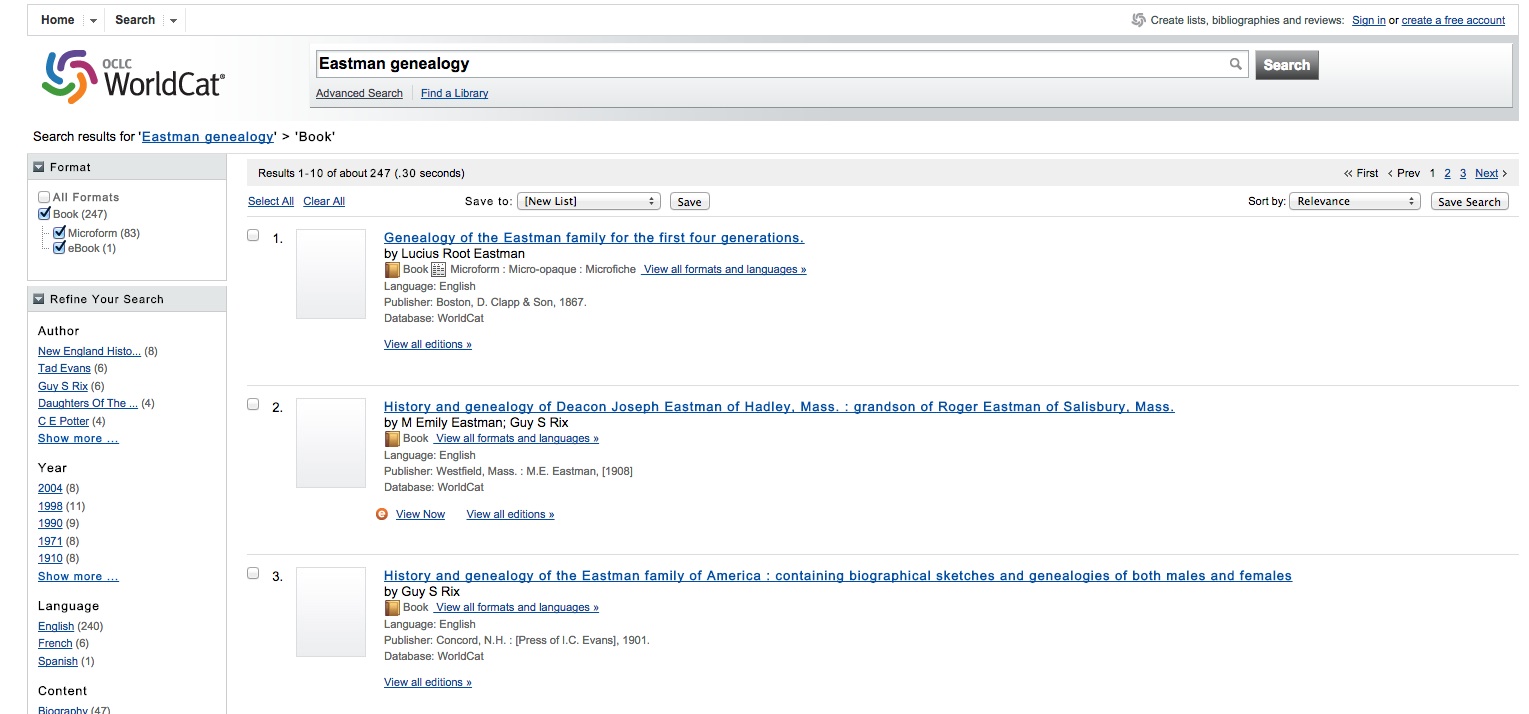 Research, statistics and case studies form a critical part of content marketing because numbers and references to actual situations are important trust building elements. Running manual searches to find the latest research, statistics and case studies can be super time consuming. That's why it pays to have a few trusted websites that you can go to for this type of content. WorldCat is a network of library content and services that are dedicated to providing access to resources on the internet. The network houses everything from popular books to music CDs and videos.
What can you do with such a repository of content? Well, you can verify citations, locate items in another library or access accurate citation information for certain articles or research papers.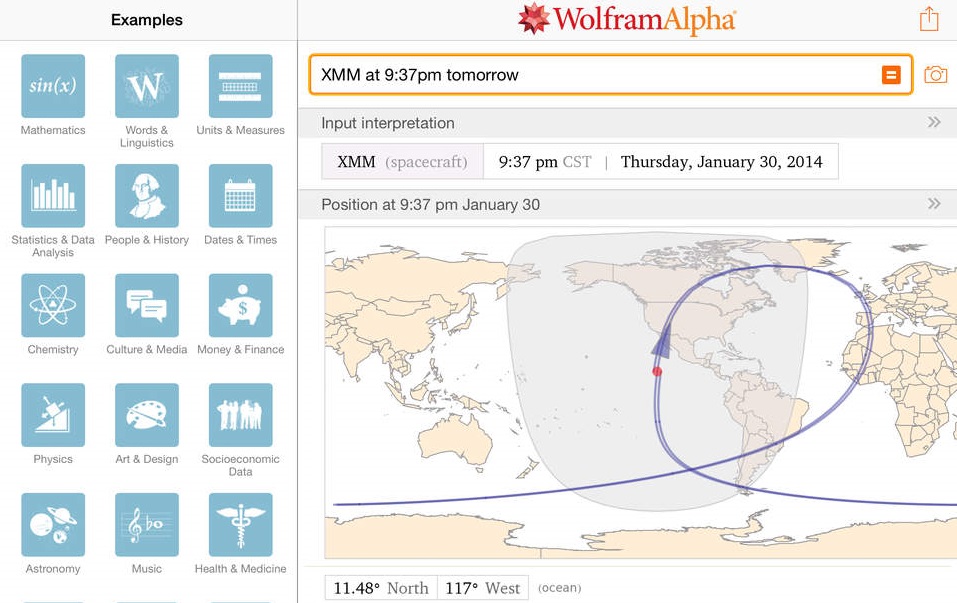 Content research involves asking a lot of questions that are not necessarily easy to answer. Sometimes, content writers or strategists spend hours on finding simple answers to questions that are critical to their content. It's never wise to search for such information manually, because you can save that time by doing the research using a content research tool such as Wolfram Alpha.
Wolfram Alpha runs algorithms to pull specific factual data about pretty much anything in different contexts. You can use it as a solid content research tool to extract interesting details about any topic on the internet. And it never disappoints.
Remember Pikachu, that yellow rat Pokemon? Well, Wolfram gives you its height, weight and Pokemon type, among other details.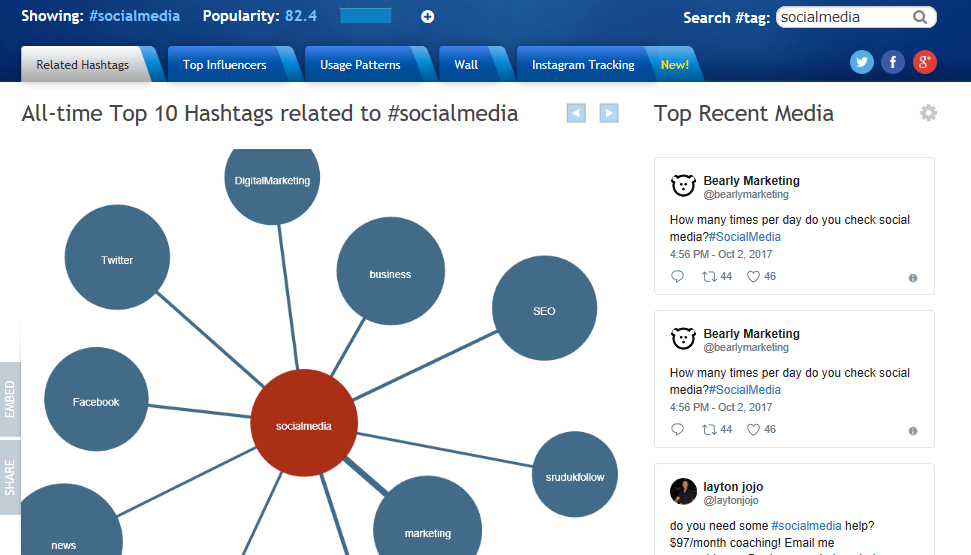 Hashtags were initially only for Twitter, but now they're functional on every social media platform – be it on Facebook, LinkedIn or Instagram. Content marketers use hashtags to improve the discoverability of their social media posts by the right people – target groups such as clients, partners and influencers. But hashtags can be used to accomplish so much more. Here are 2-3 other ways in which they can be used.
Hashtags can be used to source highly relevant content that your target audience might appreciate. If you're not sure which hashtags to track, you can measure the popularity of related hashtags on a tool like Hashtagify.me.
Hashtagify.me also doubles up as an influencer identification platform, using which you can identify influential social media users discussing certain topics and using certain hashtags.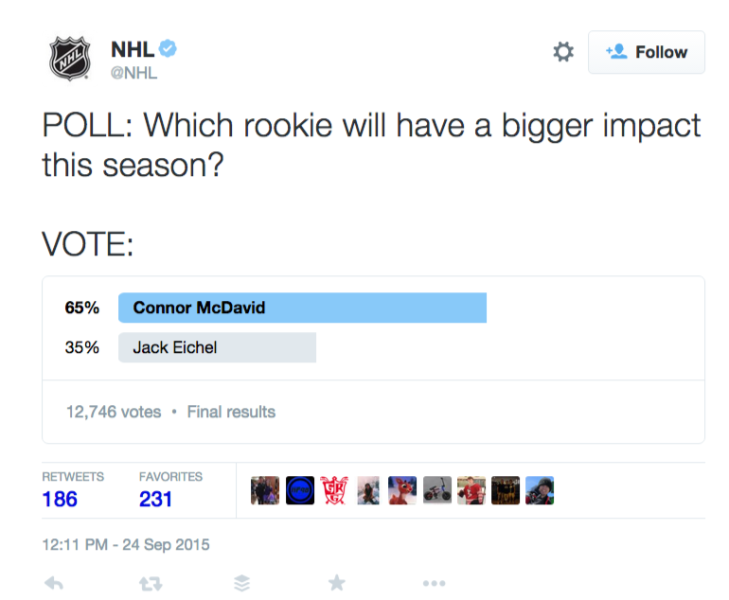 Twitter Polls offer you an excellent way to quickly get feedback on content topics and ideas. Using Twitter Polls, you can also get statistics and preferences of target groups that you can use to create optimized blog and social media posts. If you're creating social media content for your brand or client, a Twitter Poll in itself can be seen as an engaging form of content. Finally, you can use Twitter Polls to make smart design choices, choose headlines and settle arguments on disputable topics.
Imagine being able to tell within 5-6 hours if a certain video that you're planning to create will perform well among your target group members. That's gold, when executed well.
Remember to choose a time when you're specific audience is likely to be active on Twitter, and remember to conduct the same Polls more than once to validate your results.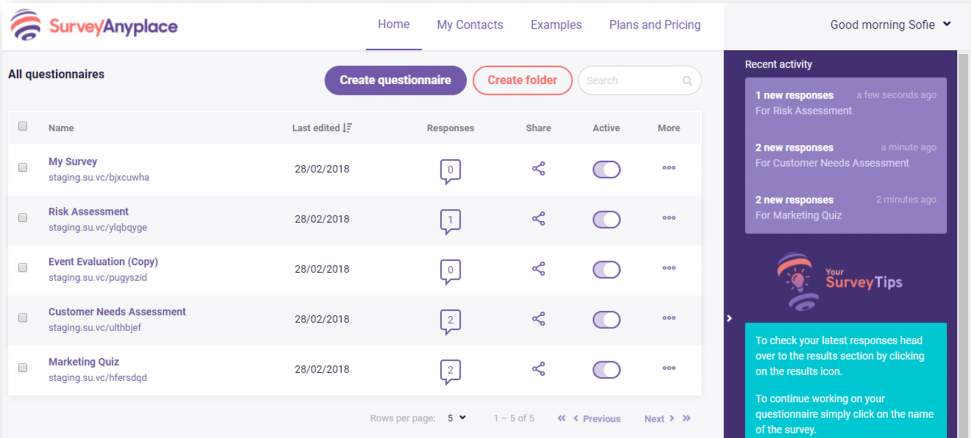 If you want to experience success with your content marketing, you need actionable feedback from your readers. In essence, you need to know be aware of what people think about your content. Surveys are invaluable in acquiring that information. Some marketers rely on only behavioral data, but that's not nearly enough. There are certain questions that you can answer only by conducting surveys. Some of those questions are how people perceive your content and what they intended to do when viewing or using your content.
Survey Anyplace is an interactive content research tool that improves your data collection by helping you create better surveys. When your surveys are beautifully designed and worded, they're more likely to attract responses.
By surveying your target groups, you can create content that's certain to accomplish your goals.

Content writers can always use some extra help in conducting keyword research and generating content ideas. Sometimes, that help can come from crawling competitors' websites. Screaming Frog is a website crawling tool that can be used to conduct content and keyword research in a bunch of ways.
If you use Screaming Frog to crawl your competitors' websites, you will see a list of URLs representing the website's pages and blog posts. Pay attention to the slugs in the URLs for topics and keywords that you can use in the future.
Additionally, Screaming Frog can also be used to identify broken URLs on any website. Every broken URL is an opportunity to earn a backlink from websites that typically link to posts similar to yours.
Wrap
Trust. Authority. Influence. This trifecta can be accomplished using effective content on various marketing channels, using content research tools like the ones described on this blog post. Now it's over to you. By creating effective content you can engage your target groups and accomplish the best results for your brand, or earn more business as a freelance writer. These tools can enable your efforts in each of these endeavors.
Note: We will update this post to include more content research tools with different features and abilities, so watch this space for more.
Feature image: Bruce Mars via Pexels.com