Introducing Group Scheduling for Social Media Accounts
Posted in :
DrumUp Resources
on By
Disha Dinesh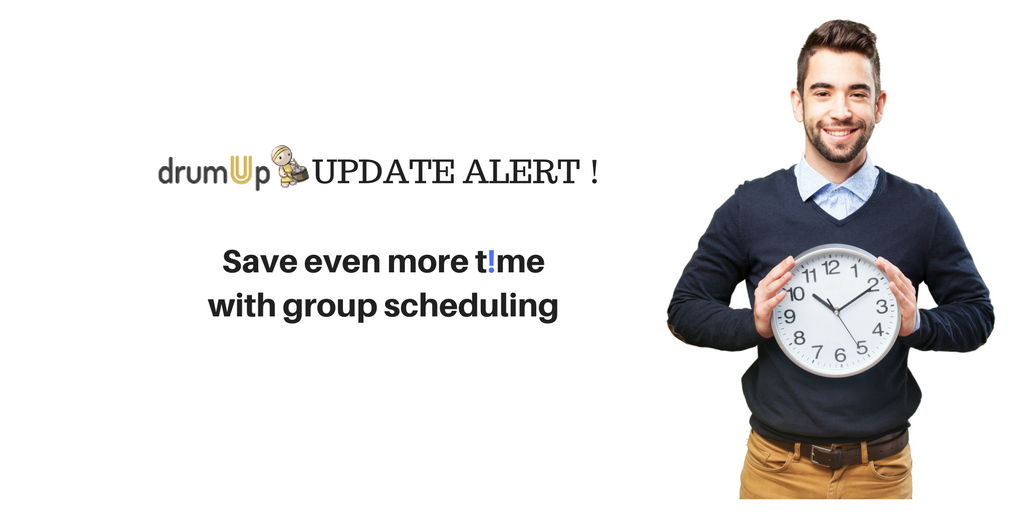 Managing multiple accounts can be a drag- be it on social media or elsewhere. Too many passwords, log in identities and account specifics can only mean one thing, occasional goof-ups. Shuffling between those accounts can amount to a significant loss of time and focus. Especially for social media and digital marketers whose responsibilities extend beyond social media content.
The great news is that you don't have to anymore. With DrumUp's group scheduling feature, you can organize your social media accounts into groups and post to all accounts in a group with a single click.
Step 1: Click on the compose button or schedule button to access group settings.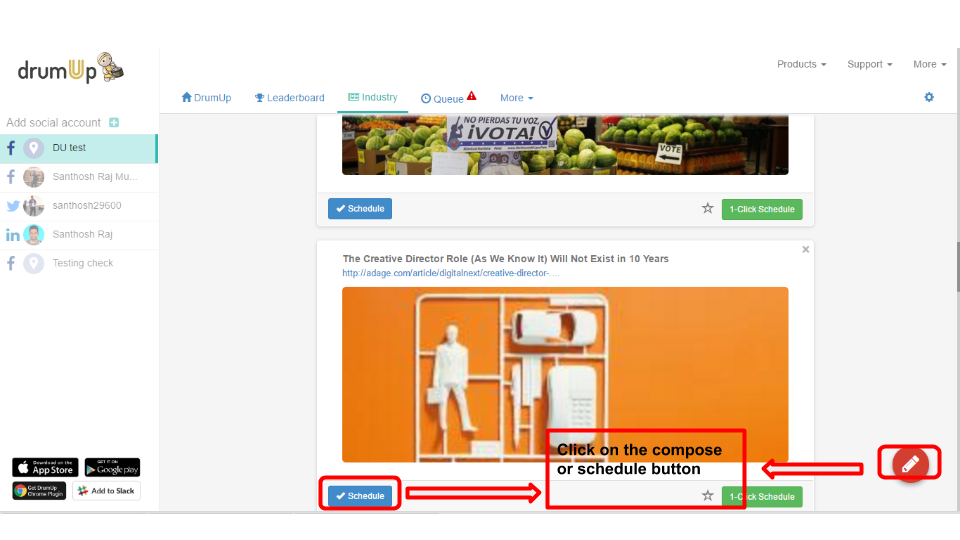 Step 2: Click on manage groups and then add group. Select the accounts that you want to group and type in a suitable group name. Create as many groups as you require.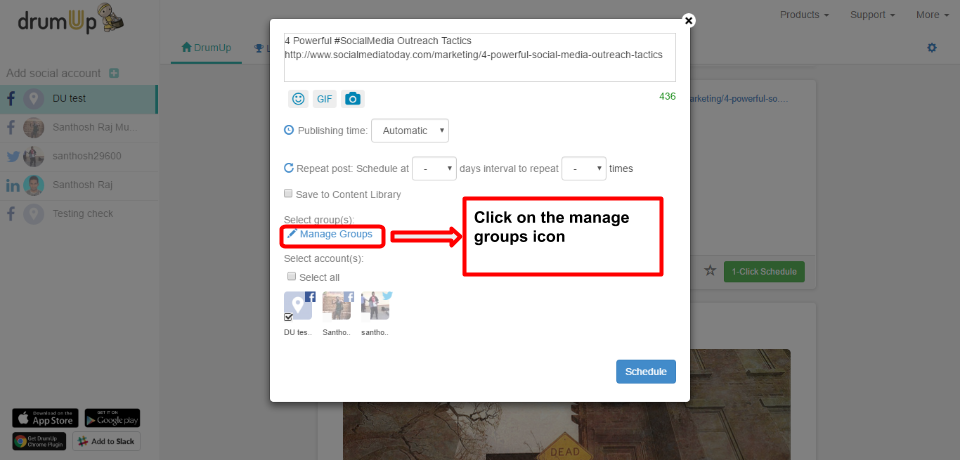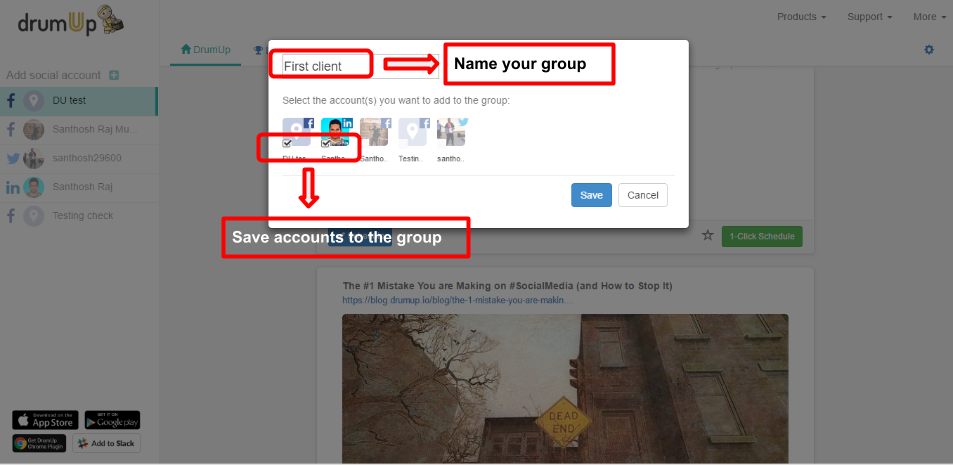 Note: You can have the same account in multiple groups if needed.
Step 3: Edit/delete groups from the manage group option.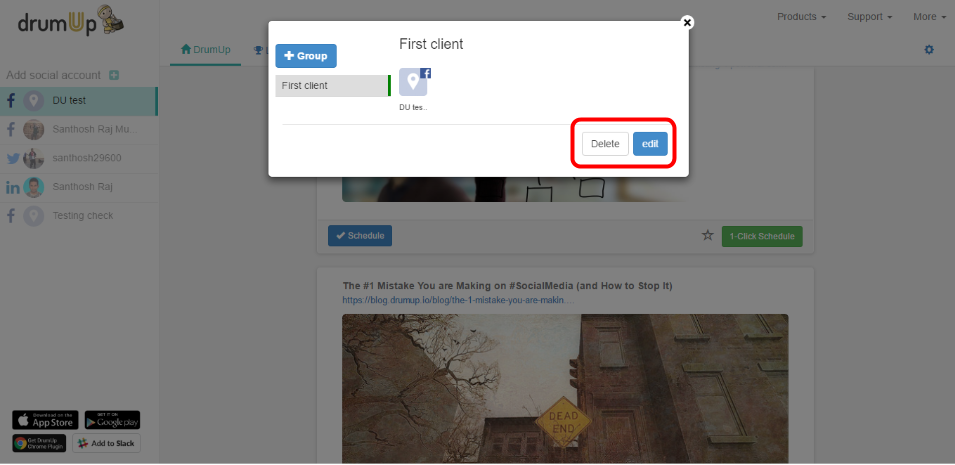 Step 4: While scheduling custom content, or content from the industry, library or company feed, you can schedule to groups.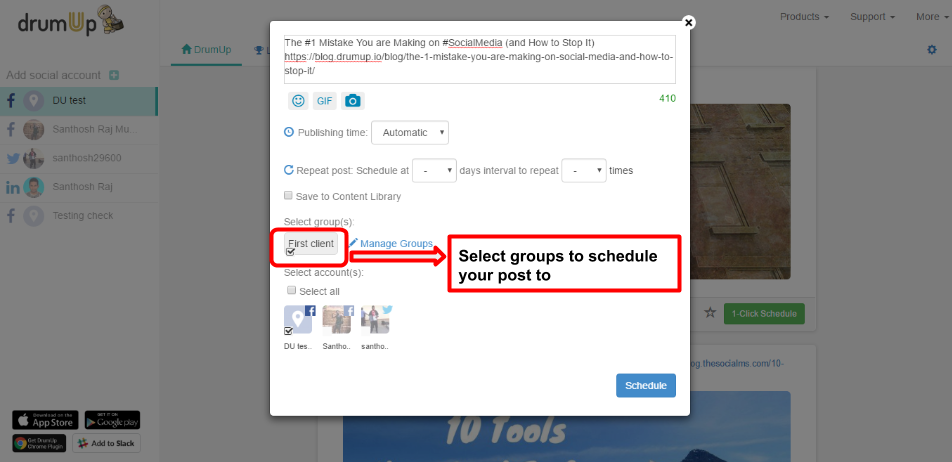 Use cases:
1. Working for a digital marketing company that manages multiple accounts for each of their social media clients? You could create a group for each client's accounts. That way, when scheduling content to that client's accounts, you could simply select the group instead of manually selecting each account.
2. You could also bundle social accounts in the same industry together.
That's all for now. Stay tuned for more updates on DrumUp. If you have suggestions for the app please feel free to contact us.
To try the feature now, log in to DrumUp.