Introducing Bulk Upload to Quick-Fill Libraries with Content
Posted in :
DrumUp Resources
on By
Disha Dinesh
Managing content for multiple social media accounts can be hard. Even with social media scheduling, you still have to create/curate content and manually upload it into your social media scheduling platform. If you are a social media manager working with multiple clients and managing 100's of social posts weekly, this process can be downright painful.
Well, not anymore. Instead of uploading content for each scheduled post, you could –
Bulk upload posts into different content libraries (each client, industry or content type could have a dedicated library)
Save them in-app for future use or reuse (you could go back to posts that performed well without having to hunt in offline folders)
Set the uploaded posts on auto-post or repeat schedules (instead of having to manually schedule each one)
You could even save tons of time on creating content by curating some of the best in your industry, using DrumUp's content suggestion streams, from where you can save/schedule the right posts.
Log in to give it a try.
Introducing DrumUp's bulk upload (which works wonderfully well with content libraries and auto-posting)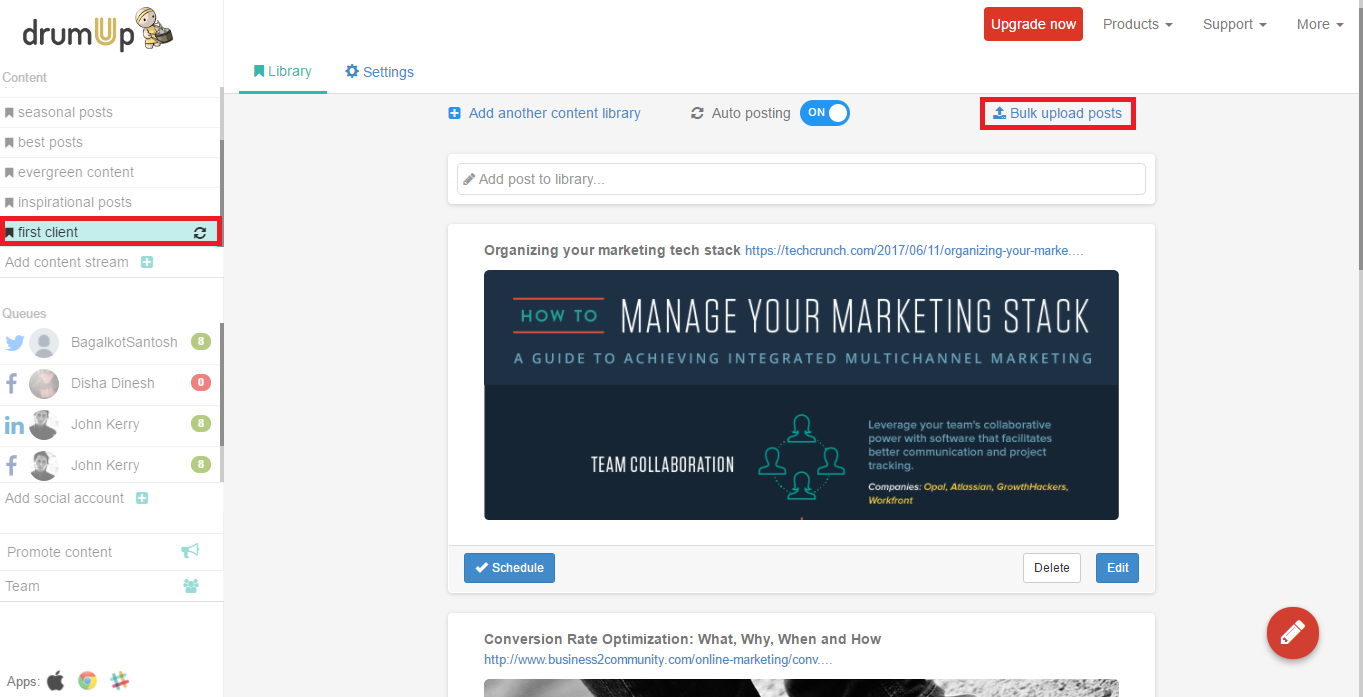 You can find the bulk upload option in each content library, on the middle-right of your dashboard.
How to use bulk upload
Choose the DrumUp library you want to fill with content and click on bulk upload.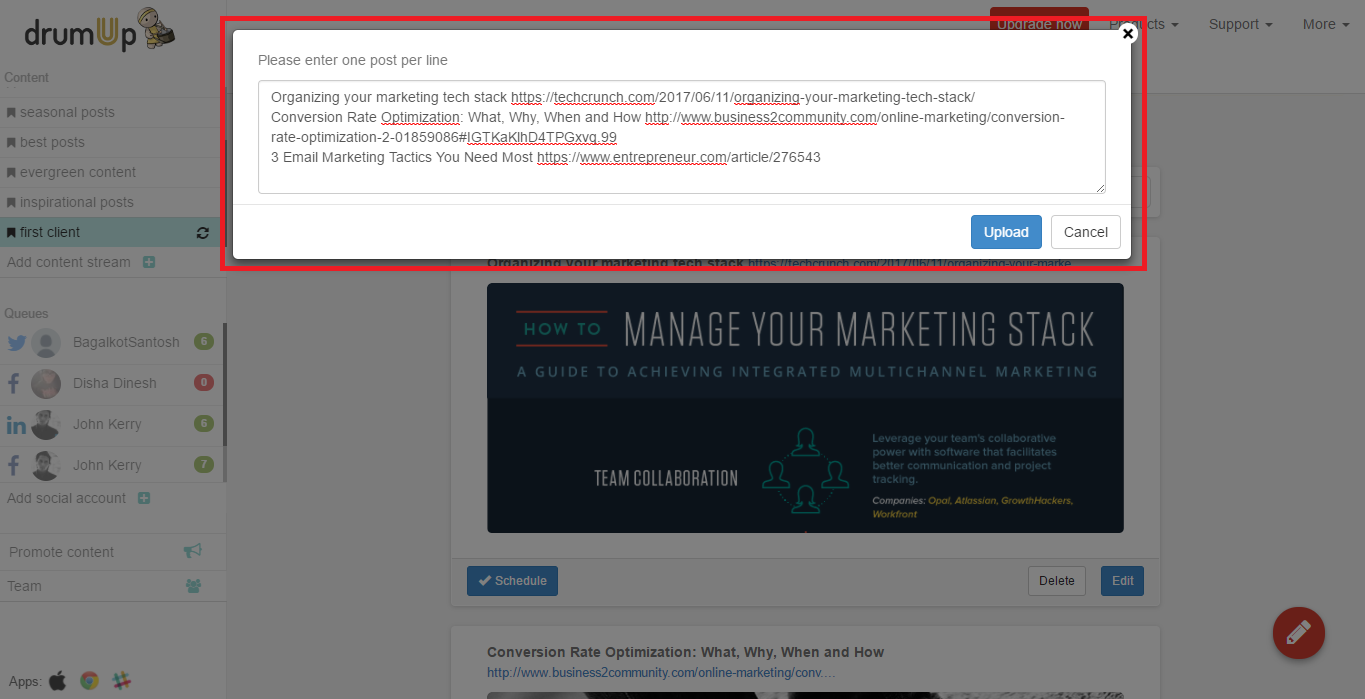 Enter one post (text + URL) per line. If you are copying content from two separate columns on a spreadsheet (text, URL), the posts will appear in separate lines. Paste them in the bulk upload field and hit upload.
That's about it. You're done! You can now schedule the uploaded posts individually, or set select libraries on auto-post.
If you'd like to explore auto-posting read our last blog post on DrumUp's latest updates.
Stay tuned for more!