The Effectiveness of Incorporating Video in Content Marketing
Posted in :
Content Marketing
,
Social Media Tips
on By
Guest Author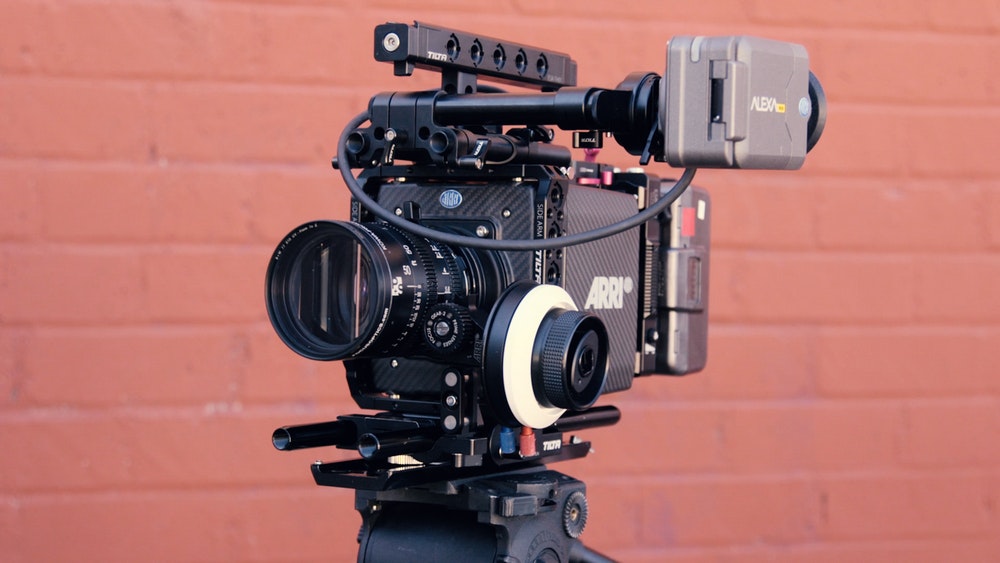 Traditional content marketing might be going stale. It's time to make a change if you want your business to stay relevant in a constantly evolving digital landscape. While blogging and other forms of written content creation have been the name of the game for years now, a new medium is taking the internet by storm.
By 2020, online video is expected to account for over 80% of all consumer internet traffic. This isn't anything revolutionary. You can see it in action right now by opening your own social media feed and scrolling through. Facebook, Instagram, and even blogs are starting to be dominated by video. This means video marketing is now an essential part of any content marketing strategy that hopes to survive the next few years.
There are a lot of confusing myths surrounding video content marketing that holds companies back from trying it for themselves. This is a big mistake. Not only is it easier than ever to produce quality content via video, but it's necessary. The only way forward for marketing today is with video. This guide will share not only why you need video in your content marketing strategy, but how to start including it without flying through your marketing budget.
What is Video Content Marketing?
First, we need to define video content marketing. It's not just creating videos for the internet and hitting publish. Like any content strategy, it takes the right amount of planning. In essence, you can think of video as the same as written content marketing. Instead of creating a 500+ word blog post, you'll create a 2-3 minute video sharing the same information and topics.
Ultimately, the goals of video and traditional content are the same. You want to educate or inform your audience, establish trust, and position yourself as the expert. You can still include things like opt-ins, lead magnets, and incentives to follow you for more information through video.
Finally, it's important to realize that video content marketing is not the same as commercials. Commercials, like what you see on TV, have the sole intention of selling. They're not created to explain, engage, or simply to inform. They want to increase awareness of a brand or individual. Video content marketing provides value, and it isn't just an advertisement.
You see video content marketing in action across the web today. It's highly effective on social media where users are more likely to stop and watch a video than stop and read a text post. Images and text are still beneficial, but they're just a percentage of the overall equation today. Balance is key to success, and you'll see some of the top startups and digital marketing strategies rely on both written and video content.
Why Use Video?
What is it that makes video marketing so effective? The proof is in the statistics. YouTube alone has over a billion users, which is almost one-third of all the internet users on the planet. Similarly, nearly 50% of people watch over an hour of Facebook or YouTube videos a week. These numbers are staggering, but they aren't surprising.
Build on Emotions

Videos are inherently emotional. Unlike text, you're able to connect with users face-to-face. Video resonates on a deeper level with audiences than other types of content because you can speak directly to your ideal customers. You're not just more words on a page or social media feed, you're an actual human being.
In this world of automation and artificial intelligence, we need more human interactions. Even if you're just sharing a how-to video, the fact that you're able to interact as a person instead of a screen makes a world of a difference. Your videos don't need to be heart-wrenching emotional tales to capture your audience. As long as you use creativity and personality, you'll still build a higher level of trust than traditional content.
Versatile Strategy

While you can only use blog posts on your blog, you can use video anywhere. You can post the same video on Twitter that you post on your blog posts, and vice versa. With some editing know-how, you can make minor changes to your video content to have even more publishable work to use across social channels.
Doing more with less is an easy way to save money and time on your marketing strategy. There are few mediums quite as versatile as video, and it's important to find new ways to broaden your horizons with less effort. With so many social media platforms to worry about, you have enough on your plate. You can promote video content on several digital platforms to see the largest ROI.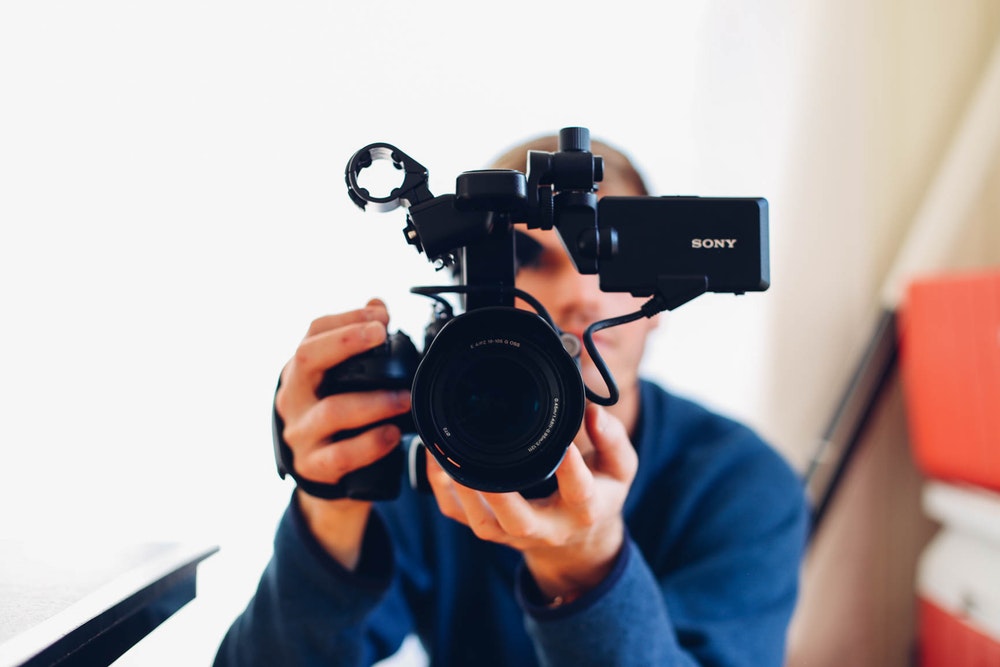 Video SEO
Many marketers have yet to tap into the SEO power of video. YouTube is actually the second-largest search engine after Google, so video is now essential to a modern SEO strategy. Google looks at more when it ranks your website than written content alone. Now, it looks at multimedia assets to see the entire package of what you're bringing to the table.
You can optimize your videos to rank highly on YouTube and on Google. Because videos are easily shareable, they're perfect for link building campaigns. Including videos on your pages can help keep users there longer and keep them scrolling. All of these things come together to improve your page ranking. SEO of tomorrow is expected to see an increased reliance on video, so jump on the bandwagon today.
Customer Journey
Your customers go on a journey that takes them from learning about your business to actually making a purchase. In most cases, this isn't a quick journey. That's why content marketing is so essential. It follows your customer journey from start to finish, gently guiding them where to go every step of the way.
Video becomes another strong part of your customer journey strategy. Because it encourages engagement, marketers can use video to build a unique message for every part of the journey. For example, a makeup brand can start with a video that introduces the products in a how-to video. Next, the brand can create a tutorial showing how to achieve a certain look using the products. Finally, the brand can promote a sale or special to encourage users to finally make a purchase.
It might sound simple, but that's because it is. Video fits perfectly into the funnel, and it helps your brand stand out in a competitive world. Consumers want to be educated. They want to learn about products and services before they make purchases. Video offers a way for customers to not only experience products or learn more about your services, but understand why they need them.
Engagement
Finally, videos are engaging. What's more likely to stop you in your tracks? A stand-alone picture with a blurb or an exciting video? In the world of social media, things move fast. People scroll through their feeds on their way to work, during breaks, and before bed. They aren't always taking the time to read through every message, especially when they're so used to advertisements from companies.
Video is a disruption. Over 500 million people are watching video on Facebook every single day. That's a number that's hard to ignore, so it's time to make a change to your content marketing strategy. How will your business stop consumers in their own busy schedules and cause them to take notice?
How to Use Video Marketing
Now that you understand the power of video content marketing, it's time to explore how to actually use it. While it's easy to get started making your own videos, there are a few things you need to know if you want to be successful the first time around.
First of all, most videos are viewed online without sound. Because social media usually mutes videos by default, most users won't unmute them unless they're particularly engaging. That means it's helpful to include subtitles if they're relevant, or to include messaging suggesting users turn on the sound.
Next, you'll want to build your video to the platform format. For most platforms like Facebook and Instagram, that means creating square video. The square format takes up the most real estate on social media, so it's most likely what's going to capture your users' attention. For Instagram and Snapchat, you'll need to use vertical video that fills the entire screen. You can even consider experimenting with live video if you think your audience would engage well with that.
Those are the two most important things to remember when producing video for social media. If you just intend for the video to appear on your website, you have fewer restrictions. As long as you get those things right, you're already halfway there.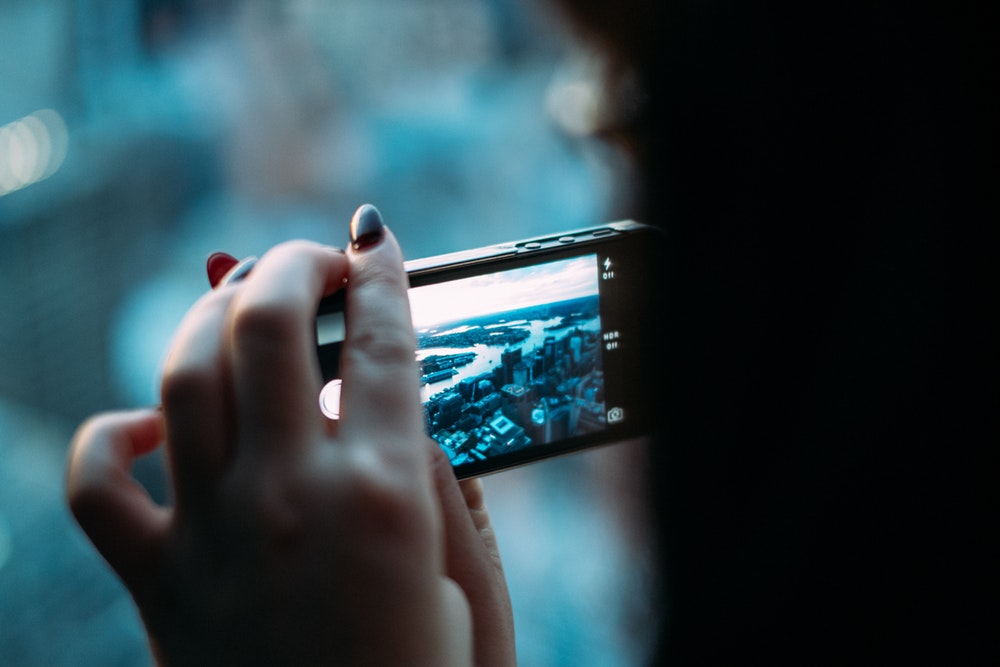 Filming Your Video
You don't need to blow your budget on a professional film crew and editing software to make your own video. You can even use your smartphone camera if that's your only option. The best case scenario is to use a DSLR camera and shoot in natural light. Not only will the quality be better, but you'll have more flexibility when it comes to editing.
For instructional videos that rely on sound, consider investing in a microphone. This is something you can purchase for under $50 that can even attach to your smartphone. Having clear, crisp sound shows you're serious and that you know what you're doing. You're trying to build user trust, and they're not likely to trust someone they can't hear well.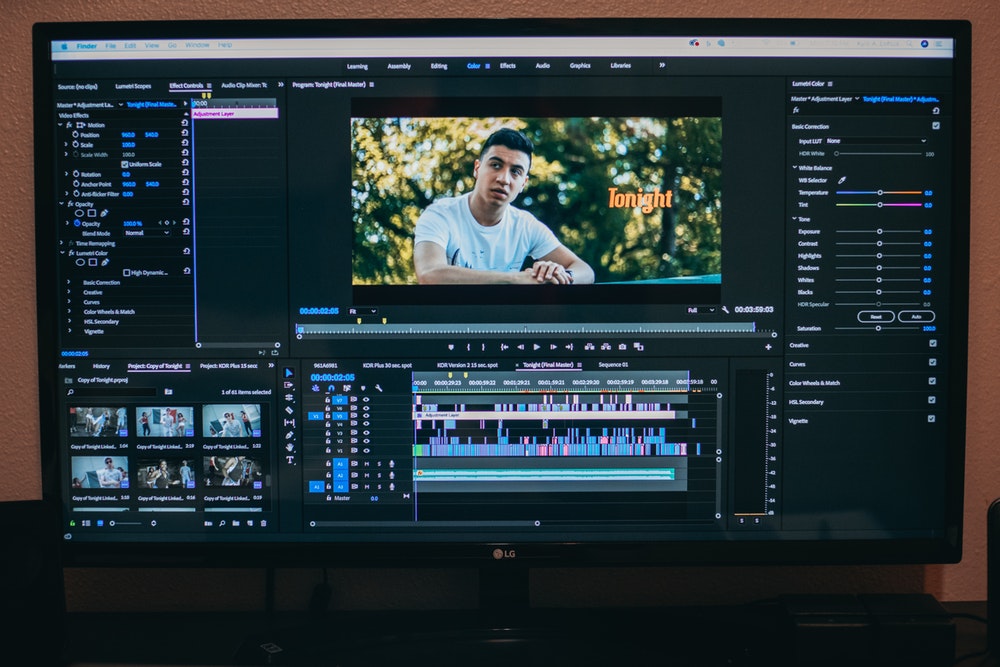 Editing
Modern editing software is easy and affordable. For editing on the go, you can use iMovie on your smartphone which is enough to piece together a few different clips. To edit larger, more complex videos, you can use a free video editing software to get the job done quickly. Remember to stick to your branding principles to keep your videos consistent across platforms.
If you're planning on using your video on more than one platform, edit multiple versions. Ideally, social media videos will be short (under a minute long) while website videos can be longer. You should include subtitles on social media videos as well since most users likely won't use sound. Feel free to use text and other effects when you think it's appropriate, but don't go overboard. Finally, for instructional and educational videos, it's helpful to use graphics and animations. You can make these yourself using production technology or recruit the help of an animator.
Optimizing Videos
Now that your videos are edited and ready to publish, it's time to optimize them. You'll want all of your videos to be uploaded to YouTube so they're easy to search via Google. Like a blog post, include keywords and phrases in your titles and in your descriptions. You can also link to relevant blog posts, pages, or websites in your descriptions.
On YouTube, you have the option of customizing your thumbnail. This is what users will see when your video shows up in search results. Having a compelling, clear thumbnail will help users decide if your video is right for them. You can use a free tool like Canva to create stunning thumbnails for your videos.
When publishing your video on other platforms, utilize all the optimization tools of social media. That means using appropriate hashtags, linking to your website, and encouraging users to take another step with a call to action. Interact with your users in the comments section and promote your videos frequently to reach more viewers.
The Future of Video
Video marketing isn't just another trend. It's the future of content marketing, and the sooner your business can utilize video, the more prepared you'll be for tomorrow. Not only is video engaging, but it's an easy way to provide even more value to your prospective customers.
Learning how to create high-quality videos even with limited equipment is crucial to surviving in this changing industry. The world of marketing is expanding rapidly. Is your business ready to meet these new challenges? With so many users already looking for video on social media and beyond, it's up to you to meet this growing demand.
Author bio: This post has been contributed by Wendy Dessler, Outreach Manager on behalf of Fang Digital.
Feature image via Unsplash.com
Image 1 via Unsplash.com
Image 2 via Unsplash.com
Image 3 via Unsplash.com