How Top Social Media Experts Make Their Campaigns Irresistible
Posted in :
Content Marketing
,
Expert Interview Series
,
Others
,
Social Media Tips
on By
Disha Dinesh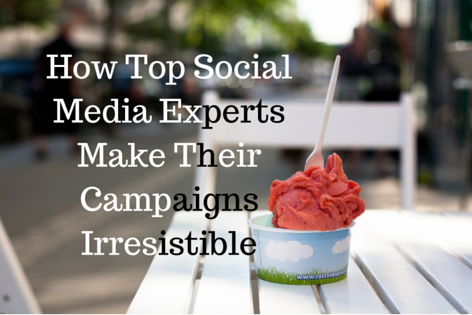 Expert Panel – Daniel Knowlton, Maria Johnsen and Edward Leake
There's a lot of buzz around social media campaigns, how to create successful ones and what drives them to be successful. In this series of expert interviews, see the experts delineate the concept.
To explore social media campaigns I asked three top social media experts who are also business heads themselves, the following questions.
Q1. Tell us about a successful social media campaign of yours.
Q2. What made it click?
Q3. What are the two basic fundamentals of creating an irresistible social media campaign?
Each of them had valuable insights to offer. Before you head over to their responses, here's an introduction to the experts who contributed.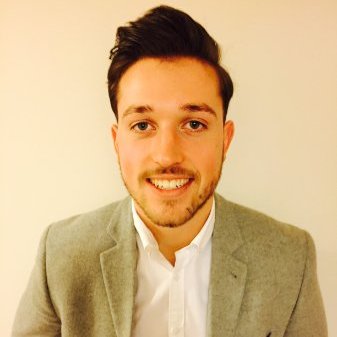 Daniel Knowlton is the founder of KPS Digital Marketing, and has been ranked the 12th top digital marketer in the world. From running an Ebay business at 15 to managing the marketing division of large businesses his experience speaks volumes.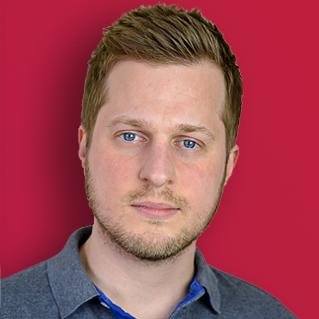 Edward Leake is the founder and managing director of Midas Media, and has been ranked among the top 100 digital marketers in the world. He's known for rapid growth on social media and is famous for taming data and marketing toughies.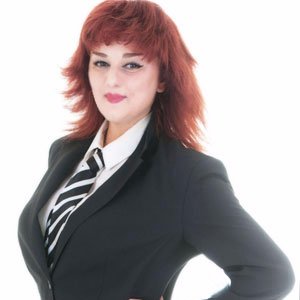 Maria Johnsen is CEO and founder of multilingual digital marketing company Golden Way Media. She has been ranked the 6th top digital marketing influencer in the world. She is a hyperpolyglot entrepreneur, public speaker, author and search engine programmer.
Q1. Tell us about a successful social media campaign of yours.
Daniel
"Firstly I'd just like to point out I'm not a big believer in 'Social Media Campaigns'. I believe that a successful social media strategy is a 24/7 process that needs to incorporate a variety of consistently executed strategies. One strategy I have had significant success with on social media focuses on building relationships with influencers. The strategy involves writing a viral round up blog which features a variety of influencers and their most viral content. You then share this content on social media and reach out to the influencers you have featured. This strategy has generated huge exposure for me and my business on social media as a variety of highly influential people/publications (Jeff Bullas, Sam Hurley, Social Media Examiner, Content Marketing Institute etc.) have shared my content to their large online audiences. I've created a step by step tutorial which shows you how to implement this strategy here."
Edward
"We've been working with a number of ecommerce stores, implementing our 5 point customer journey social media framework. This enables us to identify and outline the audience, the content fit and push relevant information at each stage of their journey. The 5 stages we map are awareness, demand, transaction, adoption and if we're lucky – advocacy.
You can watch a quick case study of the process here. "
Maria
One and a half years ago, among my commercial video projects, I got a video project from a lady who runs a startup nonprofit organization in Chicago. The company helps children (ages between 1 – 4 years old) with skin cancer. During creating her commercial video I got very emotional and cried the entire three hours of producing this challenging video. Seeing babies suffering from skin cancer was heart breaking which made me to do something about it.
I told to myself: "This is your call". Next morning I created a series of campaigns on social network and made this nonprofit a trend all over Internet. The campaign went viral. I messaged the lady and let her know what I was doing and she gave me her blessings.
I was able to get politicians' attention and the Whitehouse including president Obama. This became my daily routine to keep talking about it until someone hears my voice and help this lady who is fighting for a good cause. She never expected me to do something like that.
Four months later I received an email from her. She thanked me for what I did for her.Two investors invested on her nonprofit organization along with a partial fund from the healthcare sector.  This was an amazing success story. I was happy because my campaigns were for a good cause.
I also helped with fundraising for a Red Cross campaign called "Water for life "in Norway. We raised money to help 3rd world countries with water supplies. I feel I must be a part of the cause and I do my best to help nonprofit and human rights organizations."
Q2. What made it click?
Daniel
"There were a number of things that made it click:
1. The 'campaign' was highly strategic. I consistently followed the step by step approach that I've explained in the tutorial.
2. The blogs I created and promoted on social media looked good (I created customised imagery and used a structured format).
3. I repurposed the blogs and shared them on various social media channels on different days and times.
4. I didn't give up! I implemented the strategy a couple of times before big influencers started sharing my content on social media."
Edward
"Setting out a strategy and framework from past experience is key. Mapping out each stage really, really makes a difference. It gives the content a purpose and helps the team align their work with client goals and the target audience expectations.
It also enables us to set logical goals and key performance metrics to monitor and track.
A good plan and process should never be underestimated!"
Maria
"Many things can cause the click. It depends on what you share on social media, how you share it and what time of day you share it."
Q3. What are the two basic fundamentals of creating an irresistible social media campaign?
Daniel
"1.  For a truly irresistible social media campaign, try and so something different. Everyone on social media is doing the same thing. One example I recently used was to send a personalised, selfie-style video to an influencer. I read an article he had written for Social Media Examiner and I sent him a video on Twitter telling him how much I liked it, and this is how he responded.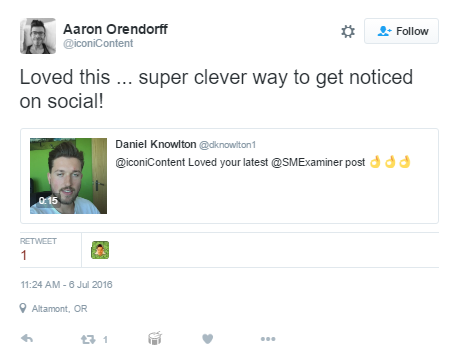 2. Video, video, video. Attention spans are dropping and video is the best way to keep people's attention on social media. Start out by using Snapchat to build up your confidence, and work you way around to other media."
Edward
"Great, non-sales orientated content only goes so far. Getting it under the noses and in the eye-line of the right audience really makes all the difference. Lets face it, not many people 'go viral' from doing great content, it often needs a good push in the right direction to get going.
So hone your target audience and measure the right metrics are fundamental to success."
Maria
"A) Relevance. The campaign should be relevant and solve a problem. If you're introducing a product, it should be unique and interesting otherwise people lose interest and won't engage with your campaign.
B) Accuracy. The campaign should contain accurate data and provide information which increases awareness. Sometimes telling the truth about drawbacks of a product or service's functionality has some drawbacks and can create a problem. So you have to be careful how to share the message on social media. Because if you do it wrong, you will become the subject of defamation and trolling."