How to Use Twitter Video to Engage Your Target Audience: 9 Fresh Ideas for Social Media Marketers
Posted in :
Content Curation
,
Content Marketing
,
Others
,
Social Media Tips
on By
Disha Dinesh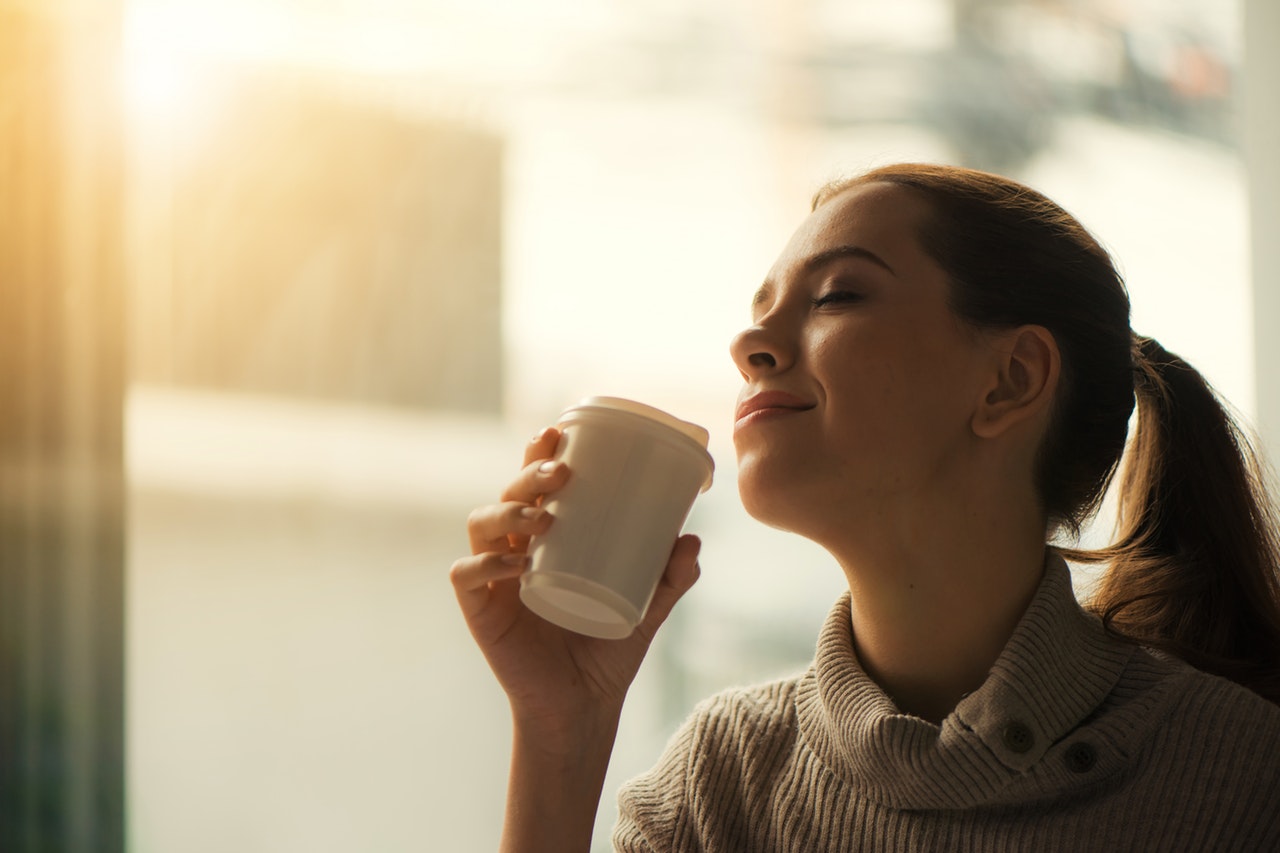 Ever since Twitter launched video, the social media platform's feed has been buzzing with videos uploaded by brands and individuals alike. In fact, AdWeek recently looked into Twitter's video performance and hit upon some interesting facts. One statistic among them is especially mind-blowing: 82% of Twitter's 800 million monthly active visitors engage with the brands on Twitter. That is a massive segment of social media users that brands can reach with the powerful medium that is video.
Note: Combine your video tweets with curated content sourced from DrumUp, the social media management tool for marketers who want to save time. Check out a review of our tool here.
Twitter's native video upload and live video services are not only excellent for engaging fans, but also extremely easy to use. Anyone with a mobile device or subscription to a third-party video creation tool can put together impressive videos in minutes.
That said, it's not easy to come up with video marketing strategy and ideas, especially for a social media platform like Twitter that can bury your tweet in seconds. That's why I've put together a list of 9 excellent Twitter videos created by brands that you can use for inspiration.
1. @Bodenclothing's "what mum style really means" campaign
We're on a mission to reclaim what mum style REALLY means. Click here to meet the mums behind the campaign › https://t.co/OyTHPAbiet pic.twitter.com/0sGpJ1Bii4

— Boden (@Bodenclothing) October 2, 2017
Idea #1 Create a common value Twitter video series with the right influencers.
UK clothing brand Boden used Twitter video to focus on one of their target groups, mothers. The brand reached out to influential moms and featured them in short, fun video clips designed to challenge the stereotype of "comfortable clothing" for moms. The campaign also featured a series of video clips, each featuring the story of one influential mom tied beautifully to Boden's brand and story.
Along with beautiful design (subtle pastel colors and text overlays), each video tweet also contained a link back to Boden's campaign webpage, allowing Boden's marketers to leverage Twitter video for website traffic and sales.
2. @AdobeExpCloud's Twitter video case studies
@ChinmaiSharma, CRO at @TajHotels, reveals how @AdobeExpCloud offering simplified the brand's digital transformation pic.twitter.com/6yu9ls3zfw

— Experience Cloud (@AdobeExpCloud) November 16, 2017
Idea #2 Interview a C-suite executive of a client-company that has benefited from your services.
Among multi-national IT brands that have taken to social media for marketing, Adobe is probably one of the best to watch for inspiration. The challenge with social media marketing for B2B IT businesses is that you can't go completely casual, but stay super-traditional and your efforts might end up ineffective.
Adobe's Twitter page is dedicated to disruptive thoughts, quotes, examples and interviews. Their choice of using Twitter to share video case-studies is smart, because the format fits in beautifully with their content.
3. @ufc's "cooking with the UFC" campaign
The next big cooking show is here! @MenaceBermudez presents: Cooking with The Menace! Follow on Snapchat 👉 (👻 UFC) 😂 pic.twitter.com/2pKGdpgV0d

— UFC (@ufc) April 24, 2016
Idea #3 Use lateral thinking. Create a fun Twitter video series focused on an informal topic starring your biggest brand ambassadors.
Instead of assuming what would work with their fans, UFC asked fans what they wanted to see on the mixed martial arts organization's Twitter page. The result was surprising. Rather than learn more about the organization's sport, fans expressed their desire to learn more about the fighters as people and their daily lives.
Inspired by fans' responses, UFC launched a "cooking with" Twitter live video series featuring the fighters and what they cook/eat on the days leading up to a match.
4. @Drift's product features videos
Meet Drift Email. Finally a tool that connects your outbound prospecting to your website. 👉 https://t.co/jIzaK3DbTP pic.twitter.com/240bygZVHz

— Drift (@Drift) October 3, 2017
Idea #4 Feature your engineers/employees in your product explainer videos/feature launch videos.
B2B Saas company Drift makes good work of Twitter's video feature with its product feature/manual videos. Drift's videos feature one of their product engineers explaining new features added to their product. The feature not only makes the video more genuine, but also makes the brand seem more accessible and trustworthy.
In addition to Twitter videos, Drift also uses fun GIFs, polls and quotes to engage their fans. GIFs are most effective when used in the right context and that requires some thinking. DrumUp simplifies the sourcing part of GIF marketing with it's GIPHY integration, so you can curate GIFs to share on social media while scheduling posts on DrumUp. https.
5. @johnlewisretail's "#Bustertheboxer" Christmas ad
Here it is, our 2016 Christmas ad. Introducing #BusterTheBoxer > https://t.co/GjCdP6avFl pic.twitter.com/GRMLvoHVAc

— John Lewis (@johnlewisretail) November 10, 2016
Idea #5 Craft a powerful one-liner message and use an alternative, entertaining story video to convey it.
While this kind of ad requires a high budget, you can use the line of thinking to create a low-budget version for your brand.
Tweets get buried in feeds easily, as we discussed at the beginning of this post. That's why the video you create for your brand has to have a compelling unique value proposition. And entertainment is a great unique value proposition. The idea is to craft a message first and then design an entertaining way to deliver it to your audience. John Lewis Retail's message in this video is that they stock "gifts that anyone will love". To convey that message the brand uses a family, a bunch of small furry animals and an incredulously funny story.
6. @netflix's celeb feature videos
.@StephenKing watches more Netflix than you pic.twitter.com/t3yYUmIzZt

— Netflix US (@netflix) November 12, 2017
Idea #6 Listen to your influential fans on social media and try to create something fun using their comments.
One of the most important things a brand should do on social media is listen and then use what you find in your marketing. Netflix is a great example of this strategy. They interact with their writers, directors and actors on Twitter very well, creating all the right content and using their connections to maximize visibility of their campaigns.
Take a look at this video for instance. Netflix's social media team/social media agency has listened and made note of Stephen King's tweets about the company and put those mentions together on this video.
7. @Netflix's "Netflix Cheaterz" campaign
If you suspect your partner of Netflix Cheating, and would like Netflix Cheaterz assistance, please tag the cheater below. pic.twitter.com/mKoHMxzCED

— Netflix US (@netflix) February 22, 2017
Idea #7 Pick dates that matter to your target audience and schedule a shock/surprise inducing campaign for them.
Before Valentine's Day, Netflix shared a study that revealed that 46% couples admitted to Netflix cheating – watching Netflix shows ahead of their partner or friend. The study was accompanied by short video episodes of a "reporter" breaking news of "cheating couples".
The campaign was, however, not restricted to the video format. Netflix also created memes, GIFs, interactive landing pages and quizzes to make the campaign a success.
8. @tartecosmetics' #tartelettetoasted campaign
"I really think this might be the best tartelette palette that they've ever put out!" – @nicolconcilio talking about #tartelettetoasted pic.twitter.com/H0Cwnv2y2F

— tartecosmetics (@tartecosmetics) October 15, 2017
Idea #8 Have the right influencers review your products and services on Twitter video.
To create buzz about their product launch, Tarte created a Twitter video campaign with Beauty and Lifestyle influencer @nicolconcilio. The campaign was simple and smart, aimed at exposing their latest launches to target groups.
In the video, Nico simply reviews one of Tarte's products and talks about its value-adding features that address problems faced by many cosmetics users.
! You just donated 50 meals for kids in need. We can't thank you enough. pic.twitter.com/RISvZrsprK

— Tillamook (@TillamookCheese) December 18, 2016
Idea #9 Connect to a cause that matters to your target audience and encourage them to participate.
Tillamook, the popular Oregon cheddar cheese manufacturer, has used Twitter to establish a brand that speaks of family and the value of good food on people's lifestyles. Tillamook's posts not only set a certain moral, familial tone, but also encourage fans to get involved in the conversation.
With the help of foodie influencers and their fans, Tillamook has run multiple Twitter campaigns of #RealFoodSunday and has even tied up with organizations like @nokidhungry. This simple GIF-video is a thank you note to the participants of their campaigns.
Wrap
The possibilities with the video format are endless. You can showcase product features, announce a launch, interview influencers, present case-studies, customer testimonials, caused based campaigns or simply entertain your audience using Twitter video. And because this strategy can be executed using a mobile device, you can get started right away.
Do you have experience with Twitter video? Let us know if you have a campaign that you're proud of.
Feature image via Pexels.com