How to Use Social Media Automation to Build a Strong Social Media Presence
Posted in :
SMM
,
Social Media Tips
on By
Apurva Jog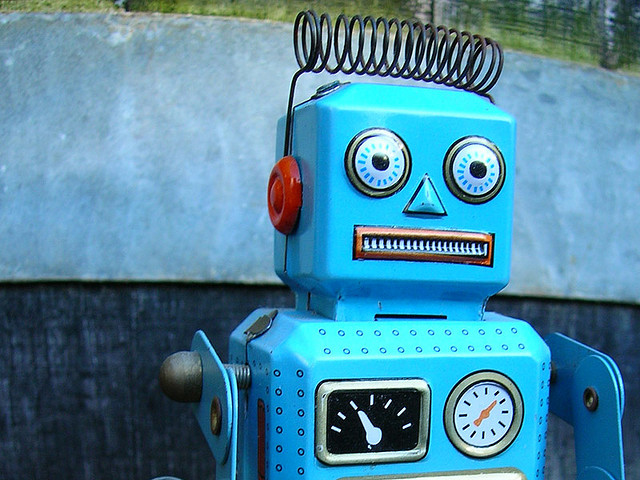 If you are not a big fan of having to search for fresh and relevant content for your social media accounts, social media automation can be a huge blessing. Many small-business owners find it difficult to make time for posting new content to their social media pages – especially when they have multiple pages that they must handle. When you have little time and a lot to do, posting content to social media pages ends up becoming an ardous task of the lowest priority. This is where social media automation comes in. It gives you the ability to schedule posts using third-party automation tools, and takes the hassle out from finding new content.
With social media automation, and regular posting on your social media accounts, you can give your social media presence a boost, without having to invest too much time into it. Incorporating social media automation in your marketing strategy can generate leads and can result in high conversion rates. Here are some tips to help you kick-start social media automation.
Choose multiple platforms
Do some research before you begin, and try to find an automation platform that suits your requirements. There are several automation tools in the market that can make your life simpler, and most of these tools are very easy to use and understand. There are tools through which you can log in to multiple accounts, and have the same content posted across all your accounts. In short, you don't have to be tech savvy to be able to reap the benefits of social media automation.
Add a personal touch to your posts every now and then
Social media is all about being social and connecting with your target audience. Add a personal comment to your automated post to draw your followers into a conversation and encourage them to post their comments and opinions. It is also important to reply to the comments because it shows that you are involved and are actually paying attention to what people have to say about your brand.
Establish a tone
When you schedule stories for automatic posting, ensure that it matches the tone/voice you have established on your social media pages. Pick stories that are consistent with your opinions, and reflect the values of your business. This will make the post seem less robotic and will give it a more familiar, personal touch.
Timing is everything
Many a times, you will be tempted to just the set the stories to automatic posting without reading them because it is easier, and doesn't eat into your time. However, it is important to make sure that the stories that you will be posting on your social media pages are relevant to what is happening around you. If there have been reports of a natural disaster, or a serious tragedy, don't post things that are humorous or cheerful. You can post something that is more relevant to the situation, and will respect people's sentiments.
Measure and analyze
Even if it is automated posting, you cannot just set it and forget it. To make the most out of your social media strategy and social media automation, you need to take a look at the numbers. Using analytic tools, figure out which type of content is working well for your business and which type of content is not engaging your audiences at all. You can also gather data which indicates how your followers are reacting to the frequency of posts along with the timing.
Social media automation can be your go-to solution whenever you find yourself pinched for time. It has found its share of followers who love it for its efficiency, and consider it to be a significant part of their social media strategy.
Image Credit: Peyri Herrera via flickr