How to Market an Event on Social Media (Practical Advice from Experienced Professionals)
Posted in :
Content Marketing
,
Social Media Tips
on By
Disha Dinesh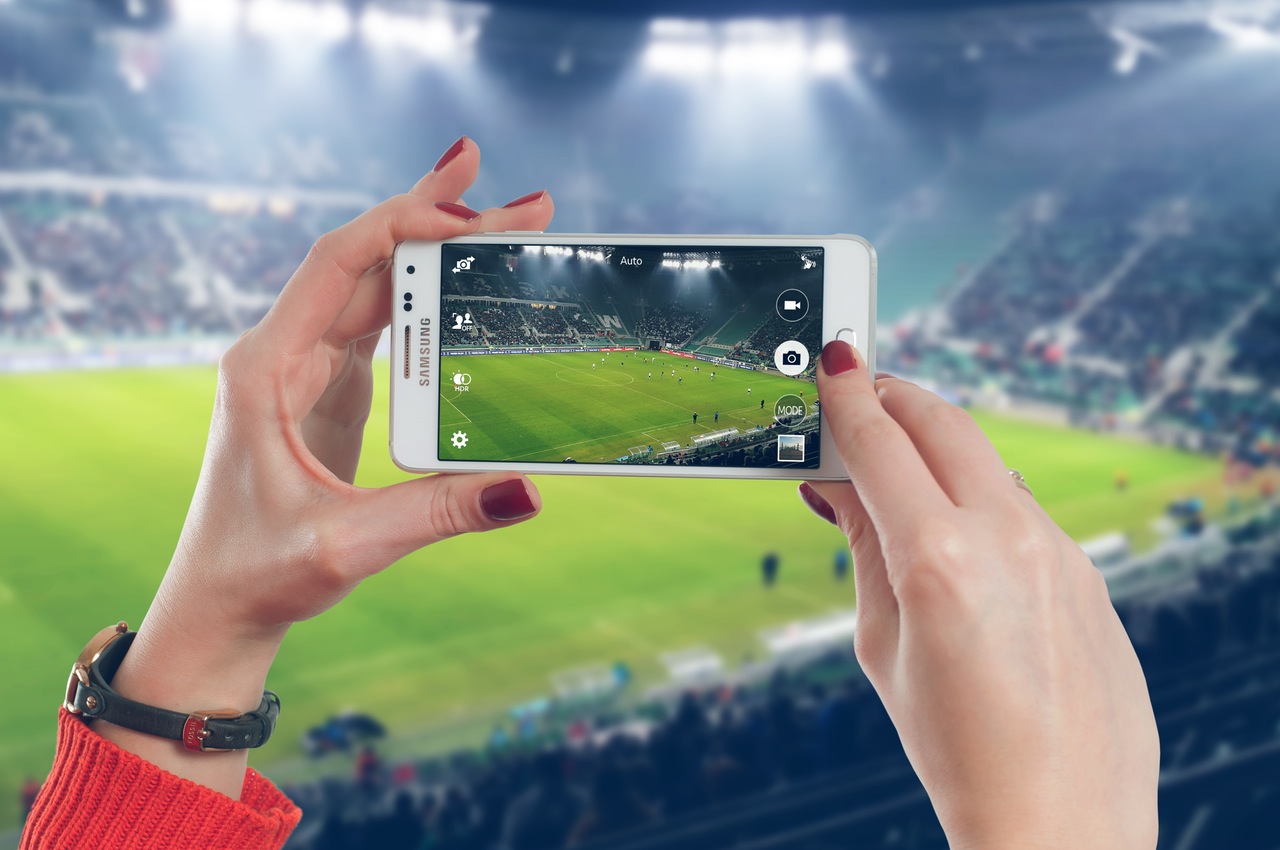 You have a date, and a venue. The banners have just been sent to the printer's. You have just confirmed your speakers and your agenda. All you need for your event to be successful is a whole bunch of people. How do you get them to come?
To understand the works of event marketing, I asked professionals with experience in the area the following questions.
1. What are your top 3 tips to market events on social media?
2. Which platforms do you prefer to use and why?
Their answers clearly highlighted the importance of targeted marketing, dedicated landing pages, visual marketing and building a network of advocates to promote the event. Read further for more tips and advice on how to market your event on social media.

Andy Odom
Digital Marketing Expert at AndyOdom.com
Summary:
Top tips –
1. Tell a strong event story to garner interest from attendees
2. Be authentic and transparent
3. Build a network by having conversations that matter to your attendees
Top platform –
Facebook
1. What are your top 3 tips to market events on social media?
Tip 1: Find your story and tell it. Each event has a reason for existing. Are you a fund-raising event? Charity? Local music festival? Find the reason the event exists and share that story to create interest and buy-in from potential attendees. For 35 Denton, our story was that many people, some of them renowned local music acts, were having to make a choice between living in Denton or moving elsewhere to find better jobs. The thinking was to utilize this music community as a foundation for a multi-day music festival, book national touring acts to accompany them and raise the profile of the city to attract better jobs to the town.
Tip 2: Be authentic. Events like 35 Denton could never survive if all the organizers cared about was making money. There must be a reason for people to want to attend. Giving them something to invest in personally, like an authentic voice and messaging behind the event, helps attract truly enthusiastic attendees. A charity event would share the same need. You could just ask for money, but organizing a strong event, backed by a moving story and shared with an authentic message, adds a necessary credibility. When I ran the social media for 35 Denton, my team and I worked hard to establish that voice and credibility by being as transparent and authentic as possible.
Tip 3: Build a network. Social media is an incredibly powerful tool to help promote your event, but you can't just start a Twitter account, tell people to buy tickets or donate, and expect much. It takes work to earn those followers, and one way to do it is to make strategic connections on social media, build relationships with influencers in your niche, and let them help you.
Also, with 35 Denton, we built multiple lists of Twitter accounts for local bands, local music advocates, local media and radio contacts to help get the word out. We worked to not just "spam" them with news of our events, but to build relationships online by engaging them in real conversations and sharing things of interest to them. This opened the door to share our story through an authentic method of outreach, and helped us build a network of advocates that would, in turn, share news of our festival with their networks.
2. Which platforms do you use and why?
We used Facebook, Twitter, and Instagram primarily. Later, we added Snapchat. The main reason for these choices of networks is, well, these are the big main networks and we know the largest potential audience is already there.
We researched who our target audience was and what networks they spent time on. Facebook provides the most effective and mature platform for social media advertising.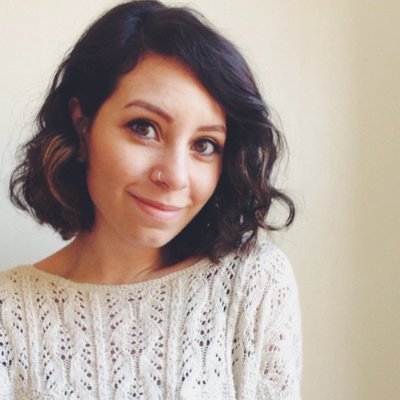 Whitney DePaoli
Marketing Specialist at BeFunky
Summary:
Top tips –
1. Know where your audience listens the hardest
2. Leverage visuals to really catch attention of potential attendees
3. Identify the best days and times to post your content
Top platforms –
All the visual platforms – Instagram, Facebook, Pinterest, and Twitter
1. What are your top 3 tips to market events on social media?
Tip 1: Know who your audience is and on which social media platforms they listen the most. For example, with our newest mobile app, Visionn, we know that since it's mobile technology used specifically for visual social media, our audience is going to hear it loudest on Instagram.
Sometime back, we had a contest that targeted small business owners. We identified that they like their marketing content on Twitter, and that drive us to focus on the platform. Know the channel that your audience prefers that also fits your product well.
Tip 2: Visual content is key on social media. Researchers find that colored visuals increase peoples' willingness to read a piece of content by 80%! In a sea of images and text on social media channels, it's really important that yours stands out. You could use apps like BeFunky to create visual content to go with your event promotions with ease.
Tip 3: Know the days and times that are best for engagement of your audience on each social media channel. You may craft the perfect post for your event and then publish it at a time that's not ideal for your audience, and in the process miss out on a big portion of the crowd. Instead of waiting around for the times that are best to post, schedule it with social media manager software like DrumUp, so your posts go live at optimal times.
2. Which platforms do you use and why?
Since we market photo editing and graphic design tools, we know that our best channels are the ones that are visual. We use Instagram, Facebook, Pinterest, and Twitter. With Facebook and Instagram, we visually show our effects and provide links back to our website from our profile. With Pinterest, we Pin our content and optimize it for search using hashtags and keyword insights. With Twitter, we access different audiences using hashtags. We also always include a graphic to stand out in the sea of tweets.
Summary:
Top tips –
1. Sponsor the event yourself, so your brand has autonomy over the branding potential
2. Use localized ads on Facebook to attract resident attendees and geo-filters on SnapChat for attendee engagement and branding
3. Create at least three versions of your event ad to increase visibility and drive more traffic to your event landing pages
Top platforms –
Facebook and SnapChat
Use a combination of Facebook, Twitter, Instagram, Snapchat and LinkedIn based on who your audience is.
1. What are your top 3 tips to market events on social media?
Tip 1:  sponsor the event yourself – this is the way a lot of companies choose to go. They just pay to sponsor the event themselves and start  posting bulletins and advertisements all over the web to generate as much traffic to the event's page as possible. While this is a solid tactic and usually gets your brand name associated with a high level of authority and success (I mean seriously, the names on the sponsor board are what generate most of the attendants at these events), it isn't the best way to individualize your brand.
Tip 2:
a. Use localized Facebook ads to specific landing pages to generate sign-ups. You can use targeted Facebook ads that appear only on local search interactions and set the radius to right around the event. This is a great way to collect foot-traffic to the event from the surrounding public. Also, you should have multiple Facebook ads that direct to specific landing pages that you have made to convert for the event in particular.
b. Use sponsored geo-filters on Snapchat – yeah, that's right, geo-filters. You can also set the radius for your geo-filter's availability to make it only available to people within a certain radius of the event itself. This tactic is far more for brand building than it is for boosting the attendance of the event itself. Because you are setting a finer radius for the availability of your geo-filters, it's mostly event attendants who are going to be using them. Play into this. And use the local setting for inspiration of your geo-filter.
Keep your name out of the design and keep the user intention and delight in mind (the geo-filter will automatically have "sponsored by [your brand]" in the bottom right hand corner, so your name will be seen don't worry. This is a great way to associate your brand with the actual activity of the event and the memories that people associate with what they learned. Developing subtler advertising tactics that help people associate your brand with action instead of names and memories instead of ideas is simply more effective. We saw some big results from the geo-filters we have developed for certain conferences.
Tip 3: Having three of essentially the same ad (with minor variations) that are each directing to their own pages will widen your visibility and increase both online and foot traffic. By tracking the URLs that you have created for each variation of the add, you can assess which one has got you the most traffic and direct more of your investment its way. This is also great feedback for future events. Plus, all of this is done with your brand name alone, so you maintain some autonomy in your association with the event.
2. Which platforms do you use and why?
I use Facebook because it allows localized targeting, and SnapChat because it allows localized engagement.

Isaac Hammelburger
Digital Marketer at Almo Pro AV
Summary:
Top tips –
1. Target your ads
2. Create a landing page dedicated to your event
3. Re-market or reiterate your ad to stay at the top of your target audience's mind
Top platform –
Facebook
1. What are your top 3 tips to market events on social media?
Tip 1: Target, target and target – Our event is a specific industry event. 99% of people would not be interested in something like this, and to focus on them would be a waste of time and money. It is important for any event marketer to know who you want to come to your event and focus on them.
With e4, we've successfully been able to promote the event on Facebook, and the difference between a targeted campaign and an untargeted campaign is enormous.
Tip 2: Create a specific landing page dedicated to information about the event. Getting people to join your event is a big commitment, because at the minimum, it is a time investment and usually also costs a pretty penny. To successfully convince people to participate, you need to create a strong landing page explaining what the event is about, what can people look forward to, and why they should come. We actually took it a step further for e4 and created an entire website dedicated to our event.
Tip 3: Keep pushing the event, don't just advertise once. Most people won't make a decision with the first ad, and you will need to keep re-posting the ad again and again to keep your event at the top of their mind. Re-targeting helps. Make sure that your landing page has a re-targeting pixel so potential customers keep seeing your event.
2. Which platforms do you prefer to use and why?
We primarily use Facebook to promote our events. It helps us target potential attendees better.

Samantha Avneri
Marketing Manager at RegPack
Summary:
Top tips –
1. Find the platform where most of your audience is
2. Focus on one central platform to create on-site buzz during the event
3. Use Facebook event features to boost your visibility
Top platform –
Facebook
1. What are your top 3 tips to market events on social media?
Tip 1: Make sure you are on the platform that your attendees are on! There is no use putting effort into a strategy when you apply it to a platform that none of your target attendees are using.
Tip 2: Pick one or two platforms at the most to use. To make your marketing really successful, your main buzz should be targeted to one or two platforms and not spread out sparse over all of them. Especially during the event, it is easy to ask every attendee to post on one specific platform, with a hashtag. You can also ask attendees to link to one specific social media account or profile. This can help centralize your social media and make it easier to interact with attendees, respond to comments, share other photos, etc.
Tip 3: Take advantage of built in tools, especially on Facebook. Facebook allows you to create events, invite people, make photo albums for a group of people to view and comment on. Use these to your advantage!
2. Which platforms do you use and why?
Twitter, Facebook and Instagram, because they are great for hashtag based event marketing strategy.

Peter Schroeder
Growth Manager at RendrFX
Summary:
Top tips –
1. Use video to promote your event months in advance, with increasing frequency as the event approaches
2. Capture your event prep on video/photograph and share it with @mentions of the event hosts, or partners and potential advocates if you are the hosts
3. Promote something exiting that you are giving away at your booth, using the event's official hashtags
Top platform –
Twitter
Use a mix of platforms (Twitter, Facebook, Instagram, YouTube, SnapChat, and LinkedIn), based on where your target audience is likely to be present.
1. What are your top 3 tips to market events on social media?
Tip 1: My first tip would be to use video to promote an event, starting a few months in advance. With so many video creation platforms readily available, you can easily pick one. Make quick videos counting down to the event. I do this starting up to 6 months before a big trade show with the videos largely spaced out, but increasing in frequency the closer we get to the event. RendrFX did this leading up to our Presentation Summit, and we had people who came to our booth telling us that they loved our videos!
Tip 2: My next tip would be to get embrace the theme, take pictures/videos relevant to it, and post them with relevant hashtags. The best way to get exposure is to collaborate with the event hosts indirectly. They want to show people who are promoting their event and theme. Go full out with some fun ideas relevant to the them and event.
If you are the hosts, reach out to partners and potential advocates to get help with event promotion. Take pictures and videos of what you are doing (event prep). Then tag the event hosts or your partners, use the official event hashtag, and watch the magic happen! RendrFX did this when preparing for Content Marketing World! Aside from getting retweets from the hosts (Content Marketing Institute) we also caught the eye of influencers like Jay Baer, Joe Pulizzi, and others.
Tip 3: Show off the goods. If you are doing the event right, you are going to be giving away something at your booth to encourage people to visit it. A great example of this was in the weeks leading up to Content Marketing World, Wright's Media promoted the fact they were giving away a BB-8 drone at the event. As soon as I got to the event, guess which booth I visited first? Your guessed it, I went to Wright's Media and asked them how I could win that BB-8 drone! We did this for our company by promoting the giveaway of 3 annual subscriptions to RendrFX. We also gave away shirts to everyone who stopped by.
2. Which platforms do you use and why?
We promote on (listed by frequency of posts) Twitter, Facebook, Instagram, YouTube, SnapChat, and LinkedIn. We use the platforms where we have an audience that will most likely be attending the event. Twitter is without a doubt the go to platform. It is where the majority of your audience will be and it is the easiest place to reach them. If you follow the tips I mention, you will get retweeted by relevant people going to the event and they will know about you.

Krystal Putman-Garcia
Vice President of Marketing at Localist 
Summary:
Top tips –
1. Make events easy to share
2. Use photo booths and props on-site to boost event buzz
3. Use Facebook event features to boost your visibility
Top platforms –
Facebook, Twitter, Instagram and SnapChat
1. What are your top 3 tips to market events on social media?
Tip 1: Make events simple to share:
Don't make people have to work hard to share your event with their networks. If they have to search around to find your event details such as your official hashtag or account name, you run the risk of not being mentioned at all, making it difficult for others to discover all of the content associated with your events. Make sure all event details are listed in your event description, and that you have share links to all of your social media channels like Facebook, Twitter, Instagram and Snapchat.
Before your event launches, include the hashtag on your website, in all of your invitations/emails, your promotional social media posts and even in the description of your events calendar.
Tip 2: Use photo booths and props:
Have fun props connected to your brand logo, hashtag, event name or anything else related to the theme of the event.
Many photo booths will let event attendees simply sign in with their Facebook, Twitter or Instagram account, allowing them to publish their photos with your hashtag already populated. It doesn't get much better than your attendees not only promoting your event, but looking like they're having fun while doing it. For example, Hope College hosted a photo booth at their 2015 Spring Fling for students to capture and share memories.
Tip 3: Keep the party going:
Your event doesn't have a finite ending point. Before your event ends, promote the next one by posting the information with a link on social media so those who aren't in attendance can register. This will engage not only those attending events, but also those who couldn't make it and who don't want to miss out on the next one. This can apply to both physical and virtual events.
Create a cool recap of your events and post that to your website, blog and social media. This doesn't have to be a standard blog post, you can let your audience do the talking for you by using Storify and Rebelmouse. With these tools, you can search your hashtag and select your favorite tweets and create a story. For example, University of Iowa runs a Storify that showcases the student experience on campus from football games to student government events using the hashtag #captureiowa.
2. Which platforms do you use and why?
Facebook: With its wide variety of features such as the ability to post events, showcase videos, create photo albums and easily share articles, Facebook serves as a content hub for consumers. This social network has also fine-tuned its advertising abilities, allowing brands to target the right audience with the right messages.
Twitter: With messages flying in at 140 characters or less, Twitter is the social network routinely used for breaking news. With new technology and advertising capabilities, there are more ways than ever to reach both new and existing customers on Twitter. Hashtags are a great way to engage with event attendees before, during and after your event.
Instagram: Instagram can help you visualize your brand with its fun image filters and short videos. The video function can serve as a great teaser for big events.
Snapchat: Snapchat is a social network that should be included in your event marketing efforts. Although content can disappear in 10 seconds, you can create Snapchat Stories that will last for 24 hours. You can also save your snaps and re-purpose the content on more permanent channels like Facebook and Twitter.
Featured image via Pexels.com