How to Manage Multiple Social Media Accounts Without Losing your Mind
Posted in :
Social Media Tips
on By
Apurva Jog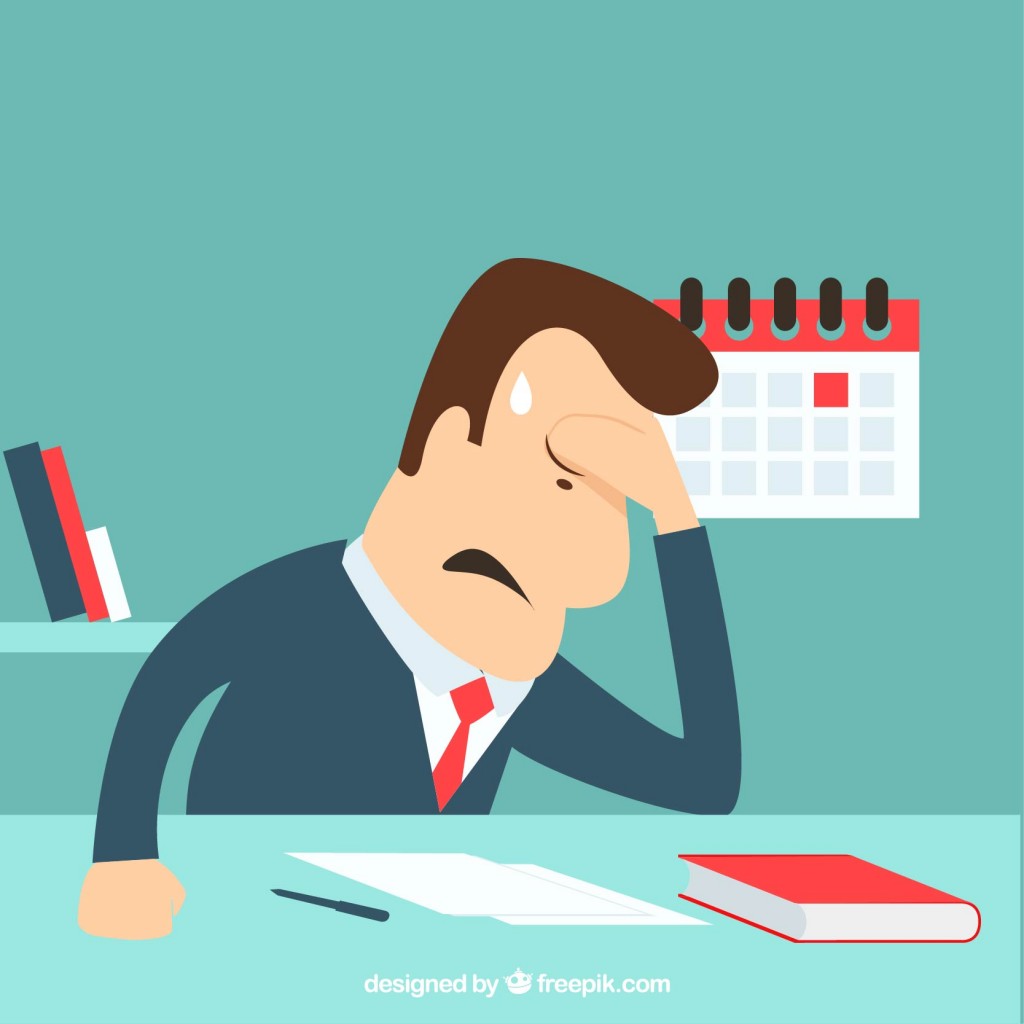 Social media management can take a toll on you at times. Imagine having to log in to each one of your accounts to create posts, publish content, engage with followers and follow up on social media conversations. Let's face it: keeping up to date on all your social media accounts is not an easy task. It can be quite frustrating when you have to worry about whether or not you have covered all your social media accounts, whether you have enough content to keep your accounts busy and whether you are keeping up with comments and replies.
All of that is a thing of the past! Social media management doesn't have to make you lose your mind. In fact, it can be a lot of fun if you are using DrumUp.
DrumUp helps you manage multiple social accounts and basically takes over as your own personal social media manager. It makes discovering content easy and keeping track of your various social media accounts, easier.
Add social media profiles on DrumUp's dashboard
DrumUp allows you to add multiple social media accounts on its dashboard. So take advantage of that feature and add your Facebook, Twitter and LinkedIn accounts for easy accessibility. By adding your social profiles on the dashboard, you are saving loads of time by not having to log in and log out of each account to carry out your daily activities. All the accounts are visible to you on the left-hand side of the screen, and you can simply click on the account that you want to work on.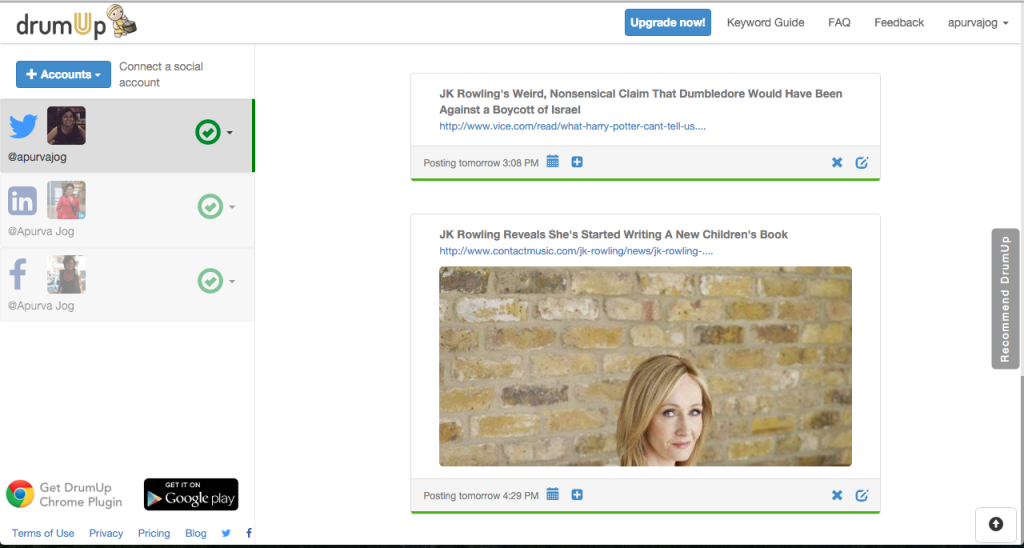 Plan and schedule your posts in advance
Once have entered your keywords in the Settings tab, you will start getting a stream of fresh content recommendations that are relevant to your business. But, having all that content isn't very helpful if you don't use it on your social media accounts. Schedule your posts on DrumUp to make sure your content gets published on your social media pages on time. Scheduling posts also prevents any embarrassing mishaps like posting personal messages on a corporate account.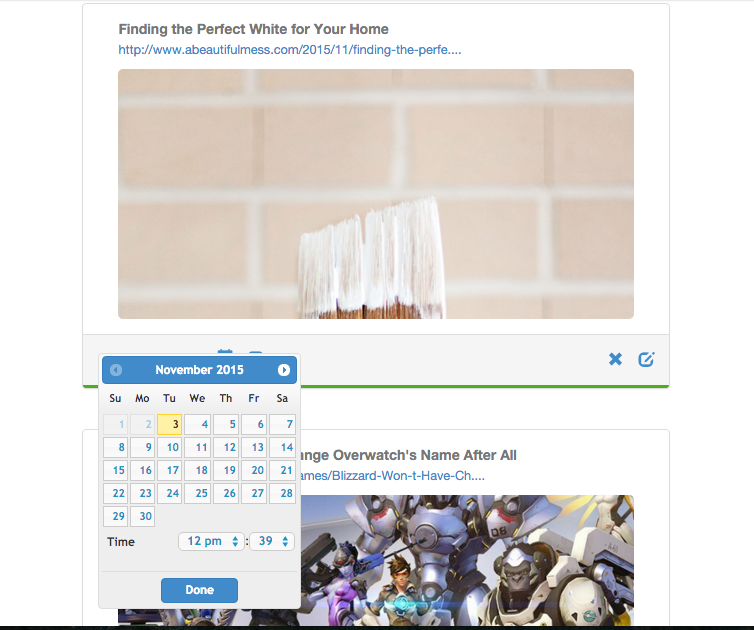 If you don't want to worry about it every day, you can schedule all your posts for a week, and if needed, you can add a customized post on a day-to-day basis depending on any events or campaigns you might be launching. When creating a customized post on Twitter, make sure you use trending hashtags so that you posts are easily found. If you are not too sure about hashtags that are trending, try Hashtagify. The tool shows you the most popular hashtags, and also gives you stats on how many times a particular hashtag was used and the kind of response it received on Twitter.
Another nifty tool that you can make use of is Crowdfire. This tool helps you see inactive users or users who are not following you back, and also lets you find relevant users who you can follow. Its cool tracking features lets you see how your updates on Twitter affect the number of follows and un-follows you get.
Automate your posts when you can
Yes, we said the A word. Automation isn't as bad as you might think. It helps you stay up to date, and at the end of the day, even if you are automating some of your social media activities, you can decide what gets published and what doesn't. Automating some of your content ensures that on days when you are too busy to check your accounts, or when you are holidaying, your posts get published to your social media pages on time and at a consistent pace. If required, you can easily review the posts that are queued up for posting in the Scheduled Posts tab, and delete any posts that you might not want to post.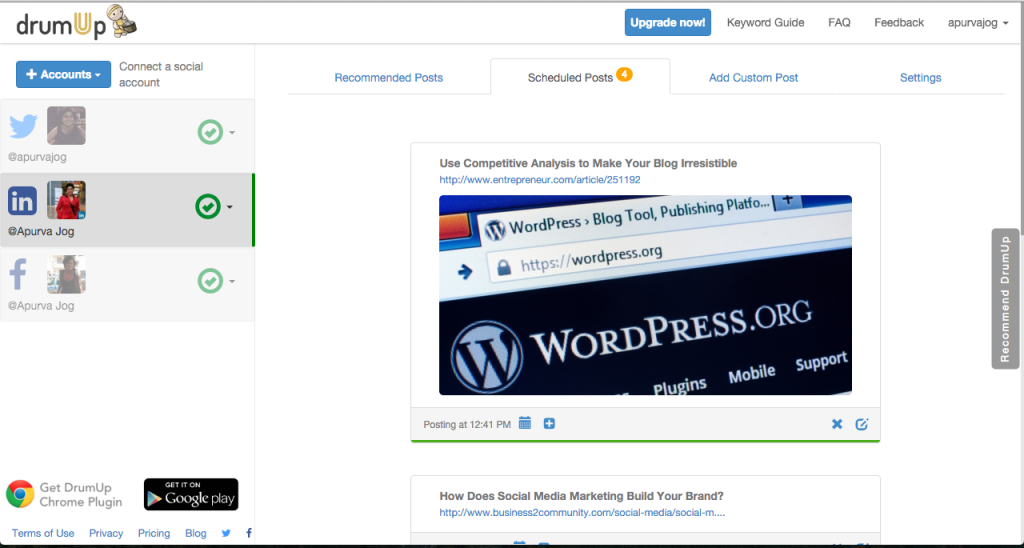 Track your brand 
It is also a good idea to find out the kind of impact that your posts are making on social media. Brand monitoring tools like Mention can help you track your brand, and provide information about the number of times your brand was mentioned. You will also be able to know who your prospective customers and receive real-time alerts whenever your brand gets mentioned on a channel.
If you carry out most of your social media activities on Twitter, Twitter Counter can be of great help to you. The tool provides awesome metrics that can be used to figure out the number of visitors on your page, and the number of followers you are getting.
Social media management doesn't have to be mundane and time-consuming. With the recent launch of a plugin for Chrome, you can even share your favorite articles instantly from your browser, or schedule it for later. The plugin also gives you up to 10 recommendations that are relevant to the post you are reading.
Tools like DrumUp make it much easier to keep your social media pages lively and still give you the time to focus on other aspects of your business.
Image Credit: Designed by Freepik