How to Build A Content Marketing Strategy for Facebook
Posted in :
SMM
,
Social Media Tips
on By
Apurva Jog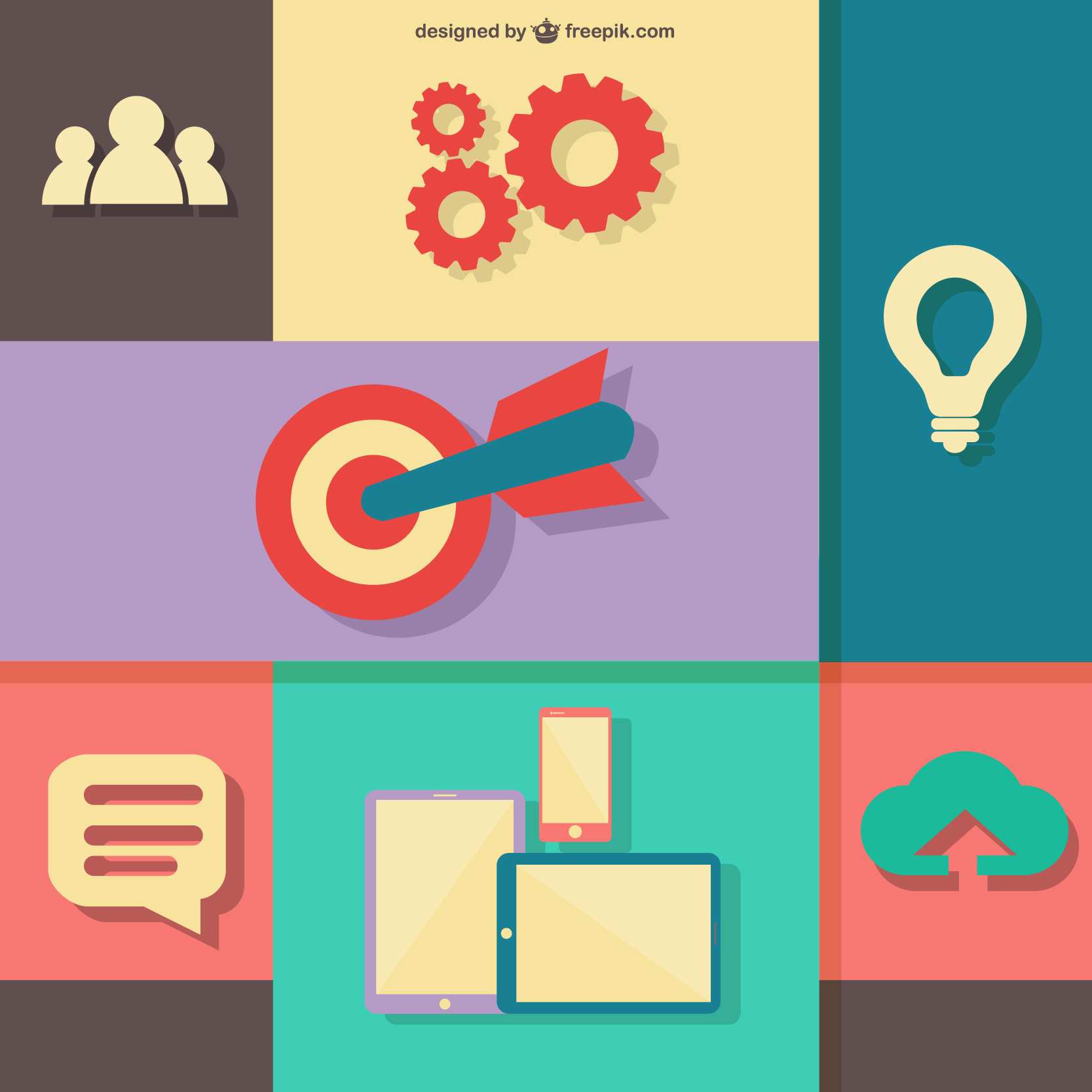 Facebook can be a tough nut to crack when it comes to content marketing. The social networking website is constantly changing and so is the content that is posted on it. If you are a business trying to gain consumer attention on Facebook, the best way to get it right is to appear in the News Feed of your consumer's Facebook account.
To do that, you will need to have a good variety in the type of content you post on your Facebook pages. Since content also keeps changing on a daily basis, you have the opportunity to experiment with it to see if you can create something different which can catch your consumer's attention as soon as they see it.
Creating and promoting your Facebook page
The first step to a great content marketing strategy on Facebook, is to set up and market your own Facebook business page. This will be the hub where your consumers can come to learn more about your brand, and get information about upcoming events, offers, promotions and more. There are many aspects to creating a page that will attract the attention of potential and existing consumers, and if done right, a good business page can generate a lot of buzz and engagement around your brand.
Posting a variety of content
It's not just enough to publish a sentence or two to your Facebook page every day. The content you post needs to be engaging, and you also need to make sure it has a different twist. If you're not getting the time to create or find fresh content, try using DrumUp. To get a variety of content each day, you can play around with a different set of relevant keywords, and schedule the resulting posts to your pages. Scheduling the posts is super easy and you can pick a preferred time, or let the application decide on the best times to post your content. You can use DrumUp on your desktop, or download the app on your Android smartphones!
Don't be scared to be funny. Many brands out there bank on humour for consumer engagement. Check out what Kellogg's Pop-Tarts does on their Facebook page.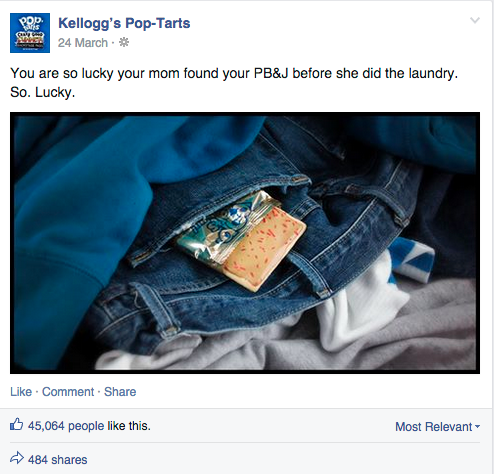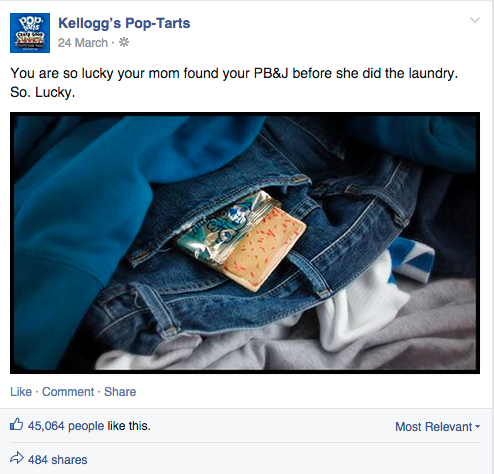 Be sure to use images, videos and charts as part of your content. Consumers love seeing this type of content from time to time, because they can get the same information without having to read extensively. Instead, they can just view a video, or skim through an infographic that you post. More importantly, keep the overly promotional posts to a minimum – they bring in the unnecessary cringe factor.
Repurposing older content
Content does not have an expiry date. Just because you have posted a link to a good piece of content, doesn't mean you cannot revisit it. If you linked out to a study that your brand conducted, or to a very informative article that you might have written, you can repurpose the same content, make it more relevant to the situation, and post it again.
People's attention spans on social media are pretty short, and you can take complete advantage of that. If you posted something great on some of your other social networks, and it drew a lot of attention, don't be afraid to post it to your Facebook page. Chances are, many of your followers might have missed it earlier, and would want to follow the link to see what you might have posted.
Picking the right time and frequency for posting
Believe it or not, the time at which you post matters a lot. You might have heard of an optimal time for posting content on your Twitter accounts. Similarly, Facebook has an ideal time to post – Saturdays are your best bet for sharing new content. Try posting your content closer to noon, as Facebook shares tend to peak around that time, and around 7pm.
You also might have heard that you need to post content frequently to get eyeballs on your page. However, don't get too carried away. Posting too often can look too desperate, and it can end up having adverse effects. You might just start to lose out on your following. Posting content once or twice every two days, can get you more likes, comments and shares.
Whatever your content strategy, it all boils down to one thing – giving your audience valuable content that they will want to come back for. Create a voice or tone that is unique to your brand and stick to it. In order to benefit from your own content marketing strategy, you will need to review your goals, and understand the needs of your audience. You can then cater to those needs using good quality content, and smart content marketing strategies.
Image Credit: Designed by Freepik