How to Boost Your Brand's Reach and Increase Impact on Social Media
Posted in :
Content Marketing
,
Small Business Tips
,
Social Media Tips
on By
Disha Dinesh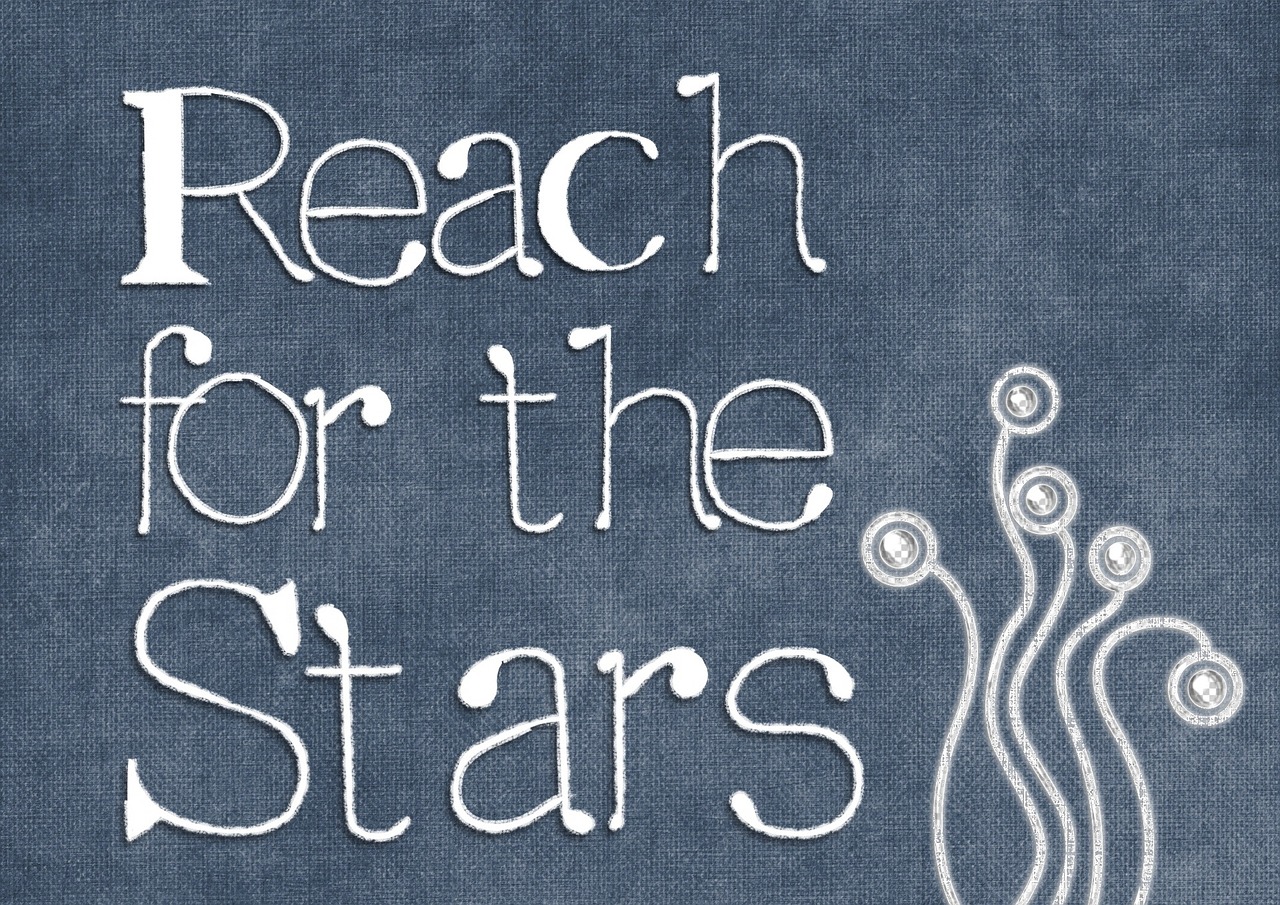 Of the 7.3 billion large world population, 2.3 billion people are active social media users. That means that 1/3rd of the world's population can be reached at any given time, from anywhere in the world, through social media.
However, this possibility also suggests the density of communication on social media. The consequence of 2.3 billion people actively populating social media platforms is noise. Noise is what you'll find and noise is what you'll send out on social media unless your message is specifically targeted at your ideal recipients, and strengthened to reach more of that audience.
There are several ways for you to increase your brand's reach on social media. To explore different approaches I asked 10 experts the following questions.
1. What are the two best ways for brands to boost their reach on social media?
2. Describe your experience in implementing them.
The consensus was to share fresh social media content, at regular intervals, on the right social media platforms, and to utilize targeted advertizing options like Facebook ads. Employee advocacy, hash tagging, contests and @ mentions were some of the other interesting methods discussed. For more details read for yourselves what these marketing professionals from around the world had to say on the subject.

Jessica Kornfeind
Senior Marketing Manager
PrimePay
Top tips
1. Identify and leverage the right hash tags
2. Personally engage with your social media audience
"This may be a simple one but, hashtags!
Capitalization on trending hashtags, focusing on Instagram and Twitter, is a great way to reach an untouched audience.
To start, find out which ones are trending. You can do so right from the Twitter application or use a tool like Hashtagify.me or Trendsmap (if you're looking for something local).
At the end of your social post (be sure to use an image if focusing on Twitter), add a few hash tags that are not only relevant but are trending. It's important to note that just adding a bunch of hash tags isn't going to get you more reach and engagement. However, adding hash tags that are specific to your post and often used will help boost your stats.
Here are a few ideas to get you started:
1. Local hashtags (#philadelphia, #philly)
2. Events in your area (#DNC)
3. Focus of your post (#smallbusiness)
A second way to expand reach is to reach out and engage with others.
As silly as it may seem, social media is really a world of reciprocity. Go out there and start following relevant industry thought-leaders and start sharing, liking, commenting, and overall engaging with them. The more you engage, the more you'll start to see people giving your profiles the same kind of attention.
The more shares you are able to garner, the better. If one person shares your post, their entire audience will see it.
Here's another thought. What if all of your employees got involved in sharing? That would automatically provide a huge boost in reach and impressions.
Remember, social media impact is always about connecting. The more you connect and foster great engaging relationships online, the more of an audience you will organically create."

Scott Frederick
Vice President, Marketing
Logistics Plus
"I'd say the two best means to boost your social media reach are to 1) Keep if FRESH and 2) Keep it FREQUENT. That's the secret formula in my opinion.
Unless you have content that could potentially go viral, social media is a long-game, not a short-game. You must continually come up with new content ideas and post them on your targeted social media sites at regular intervals.
One thing we do to keep things fun and fresh at Logistics Plus is to re-purpose our company logo for virtually any and all holidays, events and special occasions. We post those images along with relevant associated content and hash tags across our various social media channels. It's a great way to get new eyes looking at us while gaining additional followers, likes and re-tweets along the way.
Another thing we do is post a #ThoughtForTheDay from our CEO, which could be an inspirational quote or a timely piece of commentary on the world.
Of course, if you are frequent about posting content, you might want to look into scheduling tools to help automate that process.
By following a daily regimen of posting fresh and frequent content to our social media sites, daily visits to our regular website – which is really our ultimate goal – have increased 50% just this year and over 500% from where we were a nearly two years ago!"

Top tips
1. Leverage the influence of employee advocacy
2. Invest in targeted advertising
" 1) Integrate social as a regular piece of daily business: With the recent Facebook algorithm change, giving higher priority to friends and family content, it's very important that businesses educate their staff and get them involved in social media efforts. The first thing that businesses should do to boost their reach is ask their staff to share, like, comment and re-tweet at least 1x piece of content weekly. Different staff members will want to engage with different social media platforms. For example, it would make sense to encourage your sales team to engage in LinkedIn groups, whereas, a receptionist may personally like Facebook and someone in a creative position with your company may really enjoy Instagram…
Find out what they connect with most, and encourage them to share your company posts with their networks, and allow them to do this during work hours. Or, if there are pieces of content that you feel are more important, shoot out an email asking staff to share that piece of content with people who they feel it would be relevant to. By integrating staff in the social culture, asking for their input and making a regular part of business, you are more likely to get their buy-in and support; and the best way to boost reach is to get people sharing and talking about your content. Where better than to start these efforts in your own back yard? When your staff are passionate about the work they do, their friends and family will see it and will feel motivated by it too.
First, I have guided businesses on integrating social media as a part of their culture and this has helped to bring their teams together, helping voices to be heard. Not everyone enjoys social media, but for those who do, they are invited to partake. I have seen businesses double their reach and engagement with posts that are shared by the business owner or employees.
In one particular case, we helped a business grow their likes by 25% over 6 months. We accomplished this by implementing several strategies and saw reach, frequency and likes improve steadily and consistently. Much of the growth is credited to participation and enthusiasm of the business owner who shared posts from the business page to his personal page weekly. Those posts captured the attention of his personal network who were still learning about his new and growing business. Many of his friends and family had enthusiasm for what he's doing with his business and led to them sharing, liking and commenting on his post on his page, and many of them liked the business page and now post comments there now as well.
2) Run paid ads. We see more and more companies invest in paid Facebook ads each day. By paying to boost ads on Facebook, Twitter and LinkedIn you increase your reach, and you can target new audiences.
I work with business on social media advertising strategy and consistently see their investment in Facebook ads pay off much better than any other lead generation strategy. One particular example is a Youth Basketball Training Program who have been spending money on various forms of marketing such as mailers and TV ads. We took almost all of their budget and used it on Facebook ads and saw considerably improved results."

Emily Sidley
Senior Director of Publicity
Three Girls Media
Top tips
1. Focus on social platforms where most of your audience is present
2. Post at least once a day
"Post 1-3 times a day, consistently. The lifespan of a post on social media is very short- ranging from hours to mere minutes depending on the platform. The more regularly you post, the higher the chances are that your posts will be seen… We recommend at least once a day, although three times a day is ideal.
At Three Girls Media, we've seen the platforms we're most consistent with perform best for us as well as for clients. In fact, we've seen many client accounts' engagement improve once we start developing and posting updates regularly.
Focus on the platforms your target consumers use. Rather than spreading yourself too thin, it's best to invest on the 1-2 social media platforms with most of your target consumers. This allows you to manage those accounts well rather than manage too many accounts poorly.
We've seen clients with limited resources shine on a couple of social media platforms. By focusing on just a couple of platforms, they've been able to use social media for what it's designed for: connecting with people."

Top tips
1. Locate the right Facebook group
2. Participate in discussions
3. Suggest your services to people when they ask for them
"When we first started our social media efforts, we did so like everybody else. We posted once or twice a week and watched as nothing happened. We soon realized that we had to engage and interact with people in our community and we did that successfully with local Facebook groups.
No matter your niche or vertical there is a Facebook group that you can participate in to contribute to the discussion, answer questions, and develop a presence to refer people to your business, often times when they are looking for exactly what you offer.
Facebook just launched a dedicated mobile app to support their groups' communities so now it's easier than ever to manage the groups that you participate in, monitor the conversations, and participate while on the go throughout your day.
We have found this tactic to be very effective for our marketplace. We monitor neighborhoods' groups, and when someone asks for a recommendation on a lawn care service, we politely suggest our company, the GreenPal community. We have tracked the success of this strategy and 60% of the time that we make a recommendation, they sign up for our services.
This tactic can work for almost any business in any niche."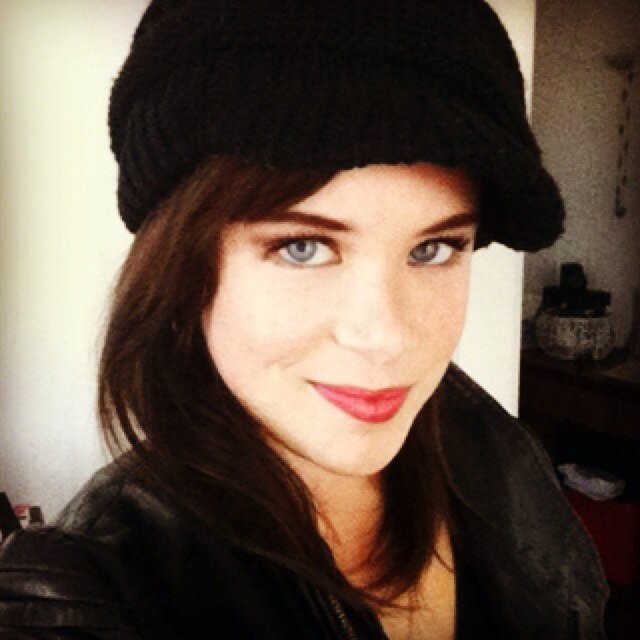 Top tips
1. Identify and initiate relationships with the right influencers
2. Study your audience and set up targeted advertising campaigns
"1. Influencer relationships: Influencers are one of the most important means of rapidly spreading your message on social media today. Influencers are the new celebrities, and not only do they have lots of followers but they also have the power to drive action.
Since they are not displaced from their followers by a TV screen or cinema, their followers are invested in these influencers' likes, dislikes, and what they promote. Having influencers back or promote your brand will exponentially broaden your reach.
Implementing influencer marketing typically involves reaching out to influencers who are in the same niche as your company. Find these people on platforms that suit your market, then offer them something they might be interested in and hopefully, you could have a powerful friend in your corner.
2. Targeted advertising: As much as people would like you to believe that social media virality happens naturally (which in some cases, it does, but those are usually videos of puppies), it is often boosted by correctly targeted advertising. Almost all of the social platforms popular in today's market allow micro-targeting. If you understand your audience well, you could use micro-targeting to place your brand in front of potential social media supporters to achieve the broad reach you desire without having to wait for organic discovery, which could take a substantially longer time.
Understand your brand, your ad campaign, your platform, and your market, then use a reliable social media expert to set up and control a micro-targeting advertising campaign. They will be able to consult with you on all aspects of your campaign and offer you statistical reports upon completion. "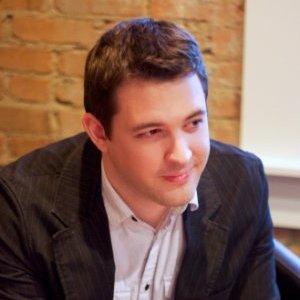 Jonathan Harrop
Marketing Manager
Ad Colony 

Top tips
1. Share content that's not easy to find
2. Monitor your content's performance to optimize posts for the future
"Put simply, you have to boost your brand on Facebook. It's simply not possible to reach a wide audience without moderate investment ($2-$3 for well-targeted and engaging content) with the way Facebook's algorithms are structured.
Pages with 1,000 fans reach on average 22% of their fans per post. Pages with more than 100,000 fans reach an average of only 6.6% of fans. Those numbers are just for people to SEE your post. If they don't interact with it, you have no way of tracking ROI on social media as a platform. Obviously huge consumer-facing brands don't have to worry about this problem, but mid-size B2B, or smaller B2C companies inevitably have to get up this hill.
Convincing someone outside the social media marketing space, and even some in it, that you need budget to boost Facebook posts is often a challenge because the default user experience floods them with ads and posts based on likes. In my experience, they assume these are over used and natual, but that's rarely the case.
It doesn't have to start with a huge budget, just enough to prove the case that yes, even a few dollars will make a difference. It's a discussion I've had to have at several places before now, but one that's always been proven out.
The second best way to boost reach for brands to boost reach is by keeping content light, engaging, and valuable. It should be easily digestible but not too short, should have a question or call-to-action, and it should be something they can't get anywhere else. Leave the sharing of viral posts to individuals.
Adding a well-designed and visually appealing photo to a link post, or a simple request to comment also boosts engagement because it catches the eye. Getting someone to stop scrolling long enough to read your content is winning half the battle.
Getting the right balance of light, engaging, and valuable content, and pairing that with great visuals, can take time. If you're not part of a huge dedicated social media team it's likely there's not a designer who can churn out 800×800 images on a whim. Learning basic photoshop skills (and a shutterstock membership!) can be key. Experiment. A sense of humour can really help as well.
It took me a long time to get proficient enough with Photoshop to feel OKAY with putting things out there on a consistent basis. If it's a huge deal, I still make a request to our creative team, but sometimes you need to make sure you can do things quickly.
Keep track of your content and use the Facebook Insights tool (or other analytics tools) to track what's doing well and what's not. I routinely go through and look at posts that under and over perform on our average to see what can be done to improve future posts. Sometimes it just takes a couple of hours of simple analysis. Well worth it in the long run."

Aristotle Eliopoulos
Social media specialist
9thco
Top tips
1. Create a contest and with a giveaway
2. Welcome new followers with personalized messages
"There's a myriad of ways a brand could boost their audience reach, but I'll give you two good ones.
Try a Giveaway
For brands that may have something they could give out, a social media contest might be a great way to boost awareness of your brand. Giveaways that feature a specific hashtag, a contest image or an @ mention (tagging the company) pushes users to tell their friends about the company in an attempt to win swag. A small eCommerce company giving away a Fujifilm Instax (just one) saw their Facebook page get over 200 shares, comments, and likes. The key is ensuring applicants share the contest to their own friend's list and follow the company's profile to complete the submission.
Try a Personal Message When You Get a New Follower
A more low-key (but effective) measure, is to send a personalized message thanking new followers for the follow. A name, role at the company and even complimenting a user's picture or post means that there are people behind the (sometimes) faceless business. It's unexpected, warm and helps to potentially keep or make a new customer or prospect. One client who tested this with a smart/trackable promo code at Checkout found that a 15% discount yielded 10 new followers (a 60% success rate)!"

Kristian Rivera
Digital marketing specialist
Fit Small Business 
Top tips
1. Test the content you want to boost with a small budget
2. Post relevant and timely content
"If you're looking to boost reach for your content on social media, your best bet would be to promote your content with paid ads. Platforms like Facebook are now extremely difficult to generate any organic reach out of by simply posting content. With all the noise that users have on their dashboard from other businesses and their connections, if you want to compete, you'll have to start spending a little money.
Whether or not you're paying for ads, you should make sure you're posting relevant and timely content. Be sure to stay on top of trends and to use proper hash tags to make sure that you are joining the conversation. If not, your voice will get lost in the clutter. With how active users are on social media, you're sure to be picked up by a few people with the potential to share your content with others.
At Fit Small Business, we utilize both methods when trying to boost reach for our content. We currently run ad campaigns, which we test out first. By starting with a small budget, we're able to experiment and see what works for us. Later we can comfortably increase our budget, knowing that we will get the results we need. As for the second method, not every piece of brand content is worth promoting with paid ads. For smaller pieces of content, we simply follow social media etiquette and best practices to boost reach organically."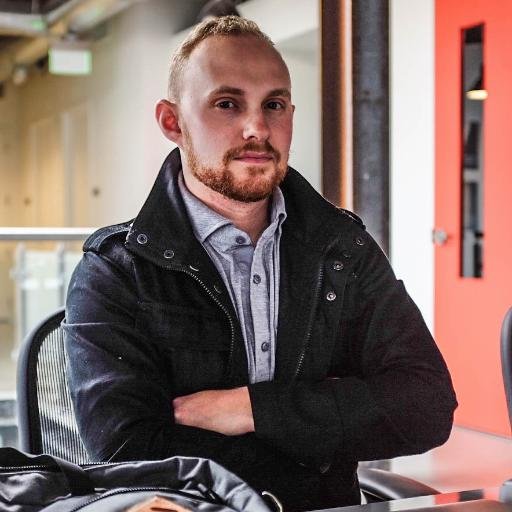 Top tips
1. Integrate social strategy with strong CTAs and great content on your website
2. Once you identify the right audience and popular content, repeat for the best effect
"I'm the CEO of WhiskerCloud, a cloud-based platform for veterinarians. We launched just a few months ago but have seen a ton of growth thanks to a big presence on social media. This is how we did it.
1. Greatcontent on our website with strong CTAs and opt-ins to our mailing list. Social media is nothing without high-quality, shareable content. Once we had the content, we started to build the brand.
2. We started engaging on social, but we needed more. We tested different audiences on Facebook and found one that works. Once we found the right audience, $100 helped us reach nearly 700,000 people and 13,000 engagements on one post. We invited those people to like the page and immediately grew to over 2,000 fans. Now, we have a base of people to reach organically.
3. We post engaging posts and watch engagement closely, if the engagement is in the top 90%, we boost that content to the same audience we've found it highly engaging for. It's working and I expect us to grow our fan base at least 50% a month."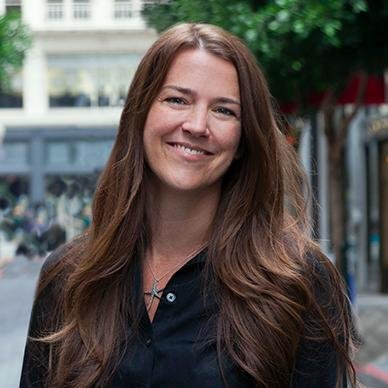 Maria Sipka
President and Co-founder
Linqia
Top tips
1. Work with influencers
2. Don't rely only on promoted ads
"The best way to boost reach for brand content on social media is by working with influencers. Marketers run into the same engagement problem across all social platforms because consumers today don't trust brand-created content. In fact, studies show that only 1% of Millennials trust brand ads. As a result, winning consumer interest will not happen with promoted ads alone. The key is to boost content that has already proven to engage. Brands who've tapped into influencer marketing already know which program content performed best with their target audience. And what's more, the content is authentic as it comes from a source that consumers trust most – their peers – which makes them more inclined to engage or take action."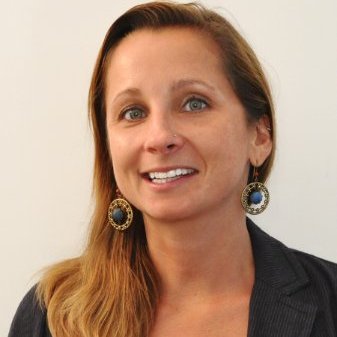 Michelle Michalak
Director Of Content Marketing
Slyde Hand Boards
Top tips
1. Use varied content formats
2. Like and comment on your fans' posts
"The 2 best means for a brand to boost their reach with content is
1. To have a variety of content, from photos to videos, to blogs.
2. To be engaging. If you want more engagement be more engaging with others.
Comment and "like" other brands & individuals content.
Through various content testing and analysis at Slyde Handboards we discovered that people discover and engage with content differently. Some prefer written, while others would rather watch a video. It's essential to build out content for a variety of user experiences. In regards to engaging with others, commenting and "liking" consumers posts makes them feel seen & heard and a part of a community. It makes them more likely to actively be a part of your Brands Conversation."
Image credit: pixabay.com