How Property Managers Can Bolster Social Advocacy
Posted in :
Employee Advocacy
,
Social Media Marketing Resources
,
Social Media Tips
on By
Sian Jaylo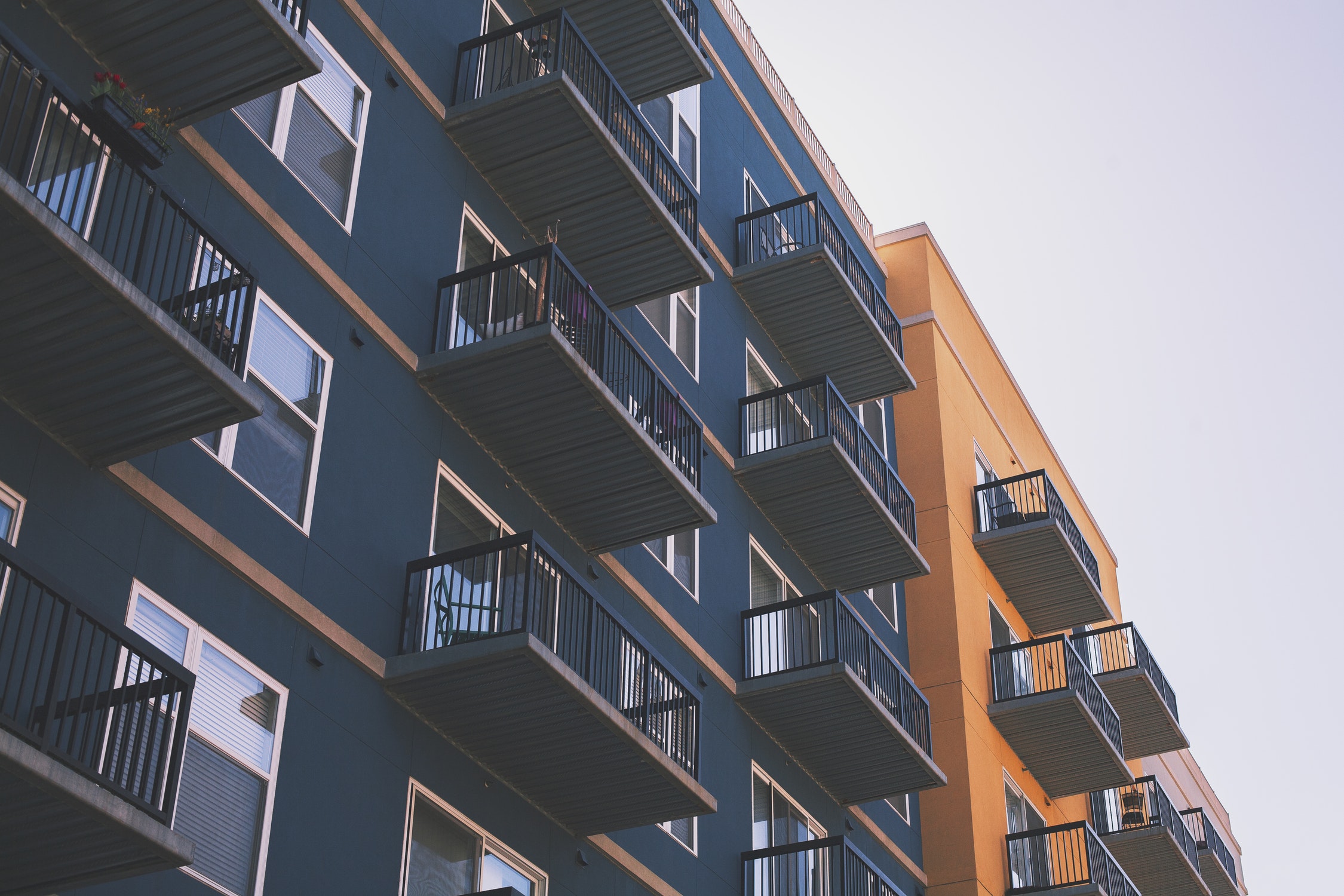 If you are involved in property management or are a member of an apartment holding company, you'll need a two-layered approach when it comes to effectively marketing your facility.
You will have to maintain healthy tenant relationships to ensure reliable revenue streams and limit turnover rates. But, in a larger building, people are going to leave. So, part of your strategy must cater towards enticing and acquiring new residents.
Whether you are focused on business retention or business acquisition, you will find that, when used effectively, social media can play a big role in helping you with those efforts.
Part 1. Cultivate Social Advocacy relationships with tenants
Your tenants or residents share common things with the clients of other industries, such as ad agencies.
Of course, acquiring new business is a big part of your model, but tenant retention is going to be your bread and butter. At an ad agency, they manicure and massage these relationships through first-class services and barrels of 12-year-old Scotch. As a property/apartment manager, you should try nurture these relationships just the same—thought you don't necessarily need the Scotch.
While the above parallels hold some weight, there's something unique about your business. Last we checked, an ad agency's clients don't all live in the same building, nor do they share an innate sense of community.
As the one responsible for keeping these people happy (so that they remain tenants), nurturing that sense of community is integral to your cause. After all, your tenants, for the most part, want neighbors with which they can interact and have some fun. In turn, strong ties within an apartment complex or condo building will neutralize turnover rates and keep your business thriving.
This can mean planning events, fundraisers, squash leagues, or coordinating different social clubs – depending on the demographics.
In today's day and age where digital reigns supreme, people aren't necessarily as open to face-to-face interactions with strangers. Of course, they don't shut themselves in completely, but planning those big community to-dos with just the bulletin board is that little bit harder. The majority of tenants' eyes (especially Gen Xers and millennials) are too locked onto their mobile devices and laptops. They aren't actively making the rounds and discussing building policies with one another the way people used to.
That's not to say they're anti-social. It simply means their social interactions, instead of being in the physical space, are now happening in the digital space.
As opposed to the rumpus room or the rec hall, social media is the new apartment building hangout. It's through these channels where tenants can break the ice with strangers, plan outings, and provide helpful updates about new building policies etc.
Facebook Groups Foster Friendships and Brand Advocacy
Facebook Groups are fantastic for community-specific interactions.
To get the ball rolling, market your Facebook group to your tenants – perhaps by offering them 5% off on utilities for a month, for example. Incentives always help.
When it comes to posting, we encourage a friendly tone in your messaging. The more approachable and natural you are, the more you'll promote overall engagement. It also helps to post relevant content. Don't stop at building-specific events—inform group members of nearby attractions or suggestions for the best local restaurants.
By offering value in your group posts, the page will start to thrive.
Then, members will start liking, sharing, and commenting on your content. Like-minded tenants, who would have never otherwise talked, could break the ice by sparking an enthralling conversation in a thread. Suddenly, you've ensured that your residents exchange more than basic pleasantries when passing one another in the hall or sharing an elevator.
Establishing that vibrant atmosphere is great for apartment/condo management teams.
Beyond the social aspect, Facebook groups also offer functional benefits. You can disperse important building news and information with ease and ensure its seen by more eyes. No, we're not suggesting doing away with the bulletin board. You just want to cover all of your bases.
Your Facebook group can act as reinforcement for your messaging. Plus, it's great service to make important information as easily accessible as possible – which you accomplish with a group post because it notifies members as soon as you hit the 'send' button.
Don't think you have the time to successfully initiate a social media strategy? At DrumUp, we have social media automation technology that streamlines the process! Beyond scheduling tools, we also curate superior content that'll help generate tons of engagement!
Part 2. Acquiring New Business with Social Advocacy
Photo by Jarek Ceborski on Unsplash

There's no avoiding it. People are going to move away from your building. Of course, good management can keep turnover at a minimum but people's lives change along with their needs.
As such, while retaining tenants may be crucial, finding new ones is just as important. After all, there would be no residents in your building to keep happy if you didn't sell them on the space.
Still, acquisition plays hand-in-hand with retention.
We started our blog by discussing community cultivation because it's one of the key ingredients in attracting new opportunities. While traditional advertising is great, studies show that approximately 30% of internet users have ad blockers. Then, there's the increasing banner blindness in both millennials and Gen Xers – both groups being key demographics in your industry.
What's more, is that 92% of individuals trust word-of-mouth recommendations, making social advocacy your most lucrative marketing tool.
Imagine residents sharing pictures of their awesome view, nearby restaurants, or latest community jamboree. They'll be displaying the benefits of living in your building to their own social networks. And studies suggest the average number of social media connections per person is over 600.
So, every advocate comes with a large and relevant audience, and while the aforementioned demographics have grown numb to standard advertising, they trust the word of real people.
You can encourage residents (as well as members of your building management team) to become social media ambassadors by promoting building-wide contests. Residents could take eye-catching photographs showing off your building's features, post them to Instagram with the contest hashtag (e.g. #LoveLivingHere) while tagging your building. With the winning photo receiving the most likes, the reward could be anything from an Amazon Gift Card to a dream vacation – depending on what kind of budget you're dealing with.
Aside from the cost of the prize, this is all free advertising and free views. Imagine what similar marketing efforts and reach would cost at a professional agency.
Don't restrict social advocacy to big contests. There's nothing wrong with offering your residents little perks such as movie tickets or household items when they share your organic advertising/marketing content with their own networks.
If you're looking to beef up a social media advocacy campaign, DrumUp's intuitive employee advocacy dashboard allows brand ambassadors (staff or resident) to share your content on multiple platforms with the simple click of a button.
Selling to Your Target Market with Visuals

Our previous mention of Instagram wasn't a mere coincidence. It's a perfect platform when it comes to generating leads for prospective tenants.
Instagram is visually inclined, making it perfect for eye-catching photos that'll capture your target's imagination. And as of last year, 43.3 million millennials and 23.5 million Gen Xers are on Instagram, according to Business Insider.
Pinterest is also fantastic for visually inclined content, but it isn't as popular as Instagram. Either way, you should be spending time and energy on platforms that promote visuals. When it comes to living spaces, people care about location and appearance. Unless you hire Ernest Hemingway to write copy, photographs and videos are your best bet.
Facebook, amongst your key demographics, is still the most popular social media platform. But recent stats show organic reach having dipped to 1-2%.
With Facebook, groups are still a vital tool when acquiring new business. Instead of starting your own community, join lifestyle-inclined communities where members are seeking desirable listings. Here, you can post information such as the number of bedrooms in a space, square footage, and whether or not your building is pet-friendly.
Posting videos of a building's inventory, features, and nearby attractions to your Facebook page is also key for a non-paid campaign. Videos receive 135% more organic reach on Facebook than photographs.
The Business Side of Things
LinkedIn Groups will help with the networking and professional side of your business. You'll have access to the latest real estate trends. Plus, you'll benefit from the insights of a diverse range of expert property management professionals, who can always offer advice if you're looking for direction
Conclusion
In the property management industry, keeping tenants happy is paramount. Not only will it make your job easier, but it'll also make your building a desirable place to live.
Plus, if your tenants love living in your building, they'll be more likely to advocate for your brand. And utilizing brand ambassadors is one of the best ways to drive new business and find new tenants!
With the use of social media, and the tools that help streamline its various facets, these brand advocacy efforts can be a lot more effective. You simply need to be using the right platforms in the right way.
Photo by Brandon Griggs on Unsplash

Additional Sources