How an Employee Advocacy Platform Can Give Your Sales Organization a Competitive Advantage at Social Selling
Posted in :
Employee Advocacy
,
Others
,
Social Media Tips
on By
Disha Dinesh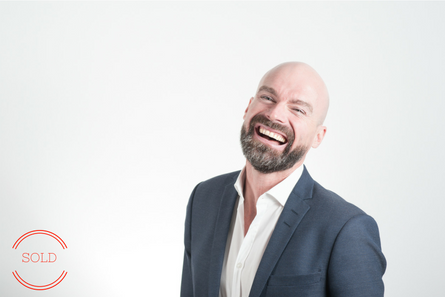 Social selling isn't solely about selling, there is more to the term. As social media has become an integral part of human behavior, companies intending to drive serious business through social can't look at it as merely a sales tool; they have to account for all the roles that it plays in people's lives.
Social media is increasingly becoming a place to find news (an indication of PR potential)
People use social to voice opinions and experiences (people can use it to seek customer support)
A good segment of consumers make purchase decisions based on what they see on social (what you share and what is said about you on social media matters)
You need strategic content to take advantage of each of those roles and build a truly powerful sales outreach program. You need sales and marketing to collaborate and empower each other.
The multiple roles that media has grown to play in peoples' lives has led "Torchbearer" CMOs to believe that an integrated outreach effort is necessary to capture their target markets. According to research conducted by IBM, 31% more top CMOs are now investing in integrated marketing, sales and customer support technology and solutions. Social media employee advocacy is at the brink of the trend.
Your sales and marketing teams don't have to work in isolation anymore. Each of your employees probably has a social media account, and is essentially a valid vote in your favor. With the support of an employee advocacy platform, and your sales and marketing teams, you can create a powerful social selling program.
How an employee advocacy platform can impact your social selling efforts
While you could encourage employees to share from your social media pages, there wouldn't be a well thought-out plan or cohesive outcome unless you had your content all in one place. An employee advocacy platform offers you that luxury.
Here is a list of eleven ways in which an employee advocacy platform can elevate your social selling efforts, along with tactics on how to streamline that effort.
1. It helps your sales force build a powerful social media presence to attract prospects and drive more conversions
According to a study conducted by Jim Keenan and his firm, 78% of salespeople who are active on social media outsell their competition. This makes sense, because social media is known to have an effect on purchase decisions. Imagine what your sales force could do, if they were armed with strategic content to reach out to and attract attention from your target audience. You can connect them to it on an employee advocacy platform.
To build a powerful social media presence that attracts prospects, you need to be mindful of what you're sharing. Here's what you need to consider when supplying your sales force with content to build their social profiles –
Your content should be helpful and make your sales personnel look good, positioning them as "Go-to" sources for information about your industry on social media
Your content has to be informative for consumers in research mode, to help them navigate functionality and decide what they need to buy
You also need content that drives brand awareness, so your prospects know that you offer a solution that fits their needs
Your content needs to communicate if and when your company is offering discounts or offers that can help consumers
2. Your sales organization can use an employee advocacy platform to engage prospects and clients over a longer duration of time by sharing valuable informative content
According to SalesForce, it takes six to eight interactions or touches with a prospect before he/she converts into a viable lead. This clearly indicates that conversion takes time, and an extended period of "courting" your prospect is necessary.
Also, according to Gartner, about 73%  are likely to increase their purchase by 10%, if your brand experience is great. An important part of consumer experience is keeping them engaged to show them you're accessible. Your sales personnel can share problem-solving and useful content from your employee advocacy platform with consumers on social, to help them reach goals and keep them engaged.
Here is what you need to consider when engaging consumers and prospects on social –
Exclusive research or unseen tactics that can enable consumers to achieve goals can be powerful motivators in encouraging them to buy from you, or continue to buy from you
You also need to include branded content with information about your products and services in the mix, so you are at the top of your prospects' minds when it is time for them to make a purchase
However, you need to strike a balance between branded and non-branded content. Too much of company oriented content could make your prospects indifferent to your brand and become a huge social media marketing mistake.
3. Employee advocacy platforms can connect your marketing and sales departments to drive a powerful and unified sales effort
Your sales force's social networks probably include several current and prospective consumers. They're your client facing employees, not your marketing department. Their networks could become a powerful source of untapped leads who you could activate with just the right content that your marketing department creates. Also, according to IBM, leads generated by employee advocates are 7X as likely to convert as leads from elsewhere.
Plus, content marketing is hugely undervalued in the sales process. According to Brainy Marketer, 65% of consumers feel that a company's content influences their final purchase decision. An employee advocacy platform can help you provide your sales personnel access to strategic content created by your marketing department.
For ideas on what content you should share with sales personnel, refer to section one, above (1. It helps your sales force build a powerful social media presence to attract prospects and drive more conversions).
4. They can also crowd-source content from across your sales force and the rest of your organization
Of course, employee advocacy doesn't only have to be a one-way connect between your marketing and sales departments. Since your sales force is engaged with your consumers on a daily basis, they are privy to invaluable information – like consumers' pain-points and what makes them tick. This information could help your marketing team forge compelling messages that are more likely to convert.
How to crowd-source powerful content on a platform to push your social selling effort –
You can use an employee advocacy platform that lets participating employees (here your super enlightened sales force) suggest content for everyone else to share. Your sales team can submit a quick draft/summary or two line idea or even an insight on DrumUp's "Suggest content" dialogue box, and your marketing team can create content based on that suggestion. A super effective tag-team effort
Additionally, sales teams and other employees can also suggest entire articles/GIFs/images to share and lessen the marketing team's burden. This can provide an interesting perspective by adding your employees' voice to your content marketing efforts. All suggested content can be approved by your marketing team before it gets displayed to all participating employee advocates
5. Centralized content maintained on an employee advocacy platform can help you maintain omnichannel brand consistency
In today's times, CMOs need to think about a consumer's brands experience, and not just the product experience. An employee advocacy platform can help you maintain a consistent brand image across the multiple channels that you have a presence on.
Consistent branding is necessary because –
It leads to better brand recall
It prevents conflicting brand personalities and views
It doesn't confuse your prospects
An employee advocacy platform allows you more control over outgoing content because all your employees can share from the same, verified source. It is also useful to have a set of guidelines in place, for your employees to follow when participating in the program. Additionally, if you could have short training sessions highlighting social media etiquette and how to become powerful brand advocates, you could accelerate your sales force's performance.
6. Your sales force can use such platforms to curate industry content to build credibility and authority on social media
It turns out that strong employee personal brands can be better for an organization than corporate brands. Jayson DeMers has talked about it beautifully one his posts. Also it is useful to note that social media users (like your sales people) are more influential on social media than your brand is.
Your sales team's personal brands could be used to build advantageous relationships and personalize your social media marketing outreach on social media. However, you first have to enable them to elevate their social media profiles, build credibility and trust in their immediate circles. Here's how –
You can use DrumUp's employee advocacy platform to curate content from top industry blogs for your sales personnel to share with their social connections. The curator suggests content from high-authority sources based on keywords you set, so you can provide your teams with highly relevant content that can help them build authority
Share more of posts that have substance in them. For instance, industry trends, news, research and insights will elevate the sharer's profile on social
7. An employee advocacy platform can help you build a content library for content organization purposes
A lot of effort and cost goes into creating great content. You could make the most of its value by reusing what you can. A central reserve of marketing and sales content can also be super useful on a busy day. Plus, if you have all your content in one place, you can also quickly refer to it when refining your strategy based on the insights you gather from the platform's analytics.
Here are a few ideas of what content you can use to build your sales and marketing reserve –
You could use your employee advocacy platform to store sales material, evergreen and informative blog posts or reusable non-official content like seasons greetings and interesting GIFs
You can also store customer support material for quick retrieval when necessary
It is also a good idea to store your top performing content. Identical social media posts are most likely to receive the same amount of engagement
Store content created by C-suite employees to re-post every few months for best effect
8. With analytics, your sales and marketing teams can track and measure the extent of impact of their content sharing and refine it for better social selling
Before a CMO inducts technology or tactics for his/her company, he/she has to first justify the spend. This can be difficult to track without the help of a platform, because you can't manually catch and note down every share and then correlate it to revenue during the period of implementation. Instead, you can set specific KPIs and access those numbers on the analytics module of most employee advocacy platforms.
Here is what you can consider when tracking your employee advocacy and social selling effort –
On DrumUp, you can track social media engagement, click-throughs and reach for you. These are key indicators in measuring the impact of the content that your sales team is sharing. It can also help you refine that content to improve results
Our platform also gives you insight into employee engagement using employee share counts and a points system. This metric will show you that your sales force is being engaged by the platform and is participating in program
On the pilot programs that we run, we also measure equivalent advertising values. This could help you justify the implementation of an employee advocacy program
9. An employee advocacy platform can motivate your sales force to be actively thinking about social selling
The question that most companies ask when they consider employee advocacy is why their employees would care about putting in the extra effort for no benefit. It is important to remember that different employees will show varying levels of interest, and the more of them you motivate, the larger the impact of your program will be.
Most advocacy platforms have in-built motivation systems to enable companies to keep employees engaged and participating. On DrumUp, we have a leaderboard and a points system for every post shared. The platform awards the first person who shares with the most points and drops the points awarded with every consequential share following that. It also has push notifications to make your participants aware of new shares and a mobile version to simplify sharing for sales personnel who are typically on-field.
Here is what you need to do to supplement those features –
Talk about the benefits that your employees can get by being socially active. You can read more about the benefits on our employee advocacy guide
Reward top performing employees on a monthly basis with whatever is likely to excite them
Take your sales team into confidence about what you're trying to achieve
Redesign your company culture to make employees what to talk about their company on social media
10. Employee advocacy platforms can help you accelerate your sales process and boost demand generation
Your brand visibility gets exponentially amplified when you have multiple people sharing the content you create. The amplification becomes invaluable with your sales team sharing that content, allowing you to scale social rapidly. A financial services business, Prudential Retirement, saw a 190% increase in conversion of LinkedIn connections to "intermediary partners", shortly after initiating their social selling program.
According to The State Of Social Selling 2015 Survey Results, 73% salespeople agree that social selling is effective, while only 31% say that it requires actual social outreach. So what matter is what you're having your salespeople share. You can have strategically created conversion content, delivered right to your prospects and consumers.
Here is how you can boost demand gen with social selling –
Share content that spotlights expertise in your industry
Conduct monthly sales and marketing meetings where sales can share insights for marketing to incorporate in their content
11. Employee advocacy platforms can make your marketing and sales efforts more customer-oriented /friendly
You can engage consumers throughout their purchase journey, by means of social selling. Marketing departments create content directed at specific levels of a sales funnel, while they can't tell who they're delivering that content to, sales personnel can. Your salespeople can nurture the communities that they're a part of on social with just the right content to correlate with where the prospects are on their journeys. Social selling also helps consumers are in research mode, by giving them relevant and useful information instead of stoic LinkedIn profiles that mostly behave as resumes.
Here is how you can make your social selling approach more consumer friendly –
Have your marketing team create content directed at your specific targets. For instance, if you're targeting CTOs, your content should have technical depth and can have jargon, but if you're targeting the general crowd, you have to keep it simple and focus on benefits
Use buyer persona insights that your sales team can fetch when creating content
Wrap
In Maz Nadjm's words, social selling is how you re-imagine sales being consumer-centric, and is probably the best way to collaborate your sales and marketing efforts. You can implement the collaboration powerfully with a good employee advocacy platform.
Image via Pexels.com