Six Social Media Blunders to Avoid
Posted in :
Small Business Tips
,
SMM
,
Social Media Tips
on By
Ashwini Pai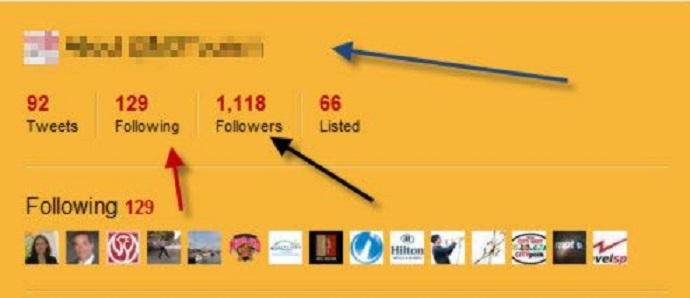 Social media allows brands to communicate their authority, expertise, customer-focused attitude, and unique appeal. Engaging customers through digital and mobile social media no doubt offers business benefits, but it can become a double-edged sword if you don't have a solid social media marketing and communications foundation. An unplanned presence on Twitter or lack of a content plan to feed your community timeless insights, latest trends, and timely tips and hacks, can backfire on your brand.
If you're on social media or want to start building a presence, it is critical to avoid some basic blunders that can affect your reputation or prevent you from maximizing business results from social. An awareness of common mistakes will refine and improve your social media marketing strategies, earning you the attention of new fans and loyalty of existing followers.
1. Spreading yourself thin on a number of social platforms
Have you recently visited a brand's Twitter account only to realize that their last tweet dated as far back as October 2015?
Some businesses post sporadically simply because they don't have enough quality content for regular engagement. It defeats the very purpose of embracing social media.
Start with a narrow focus, concentrating on one or two social platforms, and expand to a few more only when you start producing quality content consistently. Even when you do that, make sure you use a single social media management dashboard to make your life easier.
You may want to start with the most popular social network – Facebook – and build your presence from there on to Twitter – which has a high engagement rate – or Instagram and Pinterest, two of the fastest growing social networks.
2. Ignoring your community
According to J.D Power, 67 per cent of customers have used a business's social media channel for customer service. Customers are looking for a direct response to their questions and grievances on social media.
If you're unresponsive, you will lose customers. If you don't respond in a timely manner, you will be called out by fans and followers.
You could have easily avoided damage or damage control by assuring customers that you're looking into the matter. The best practice is to first apologize and ask the complainant to send a private/direct message with specific details that you can use to resolve the issue.
3. Focusing on numbers instead of engagement
Fan numbers are just that – numbers on a page without much value. Engaged fans who comment on your posts, share their stories, and carry out positive word-of-mouth marketing for you (advocates), enhance brand value and sales.
30,000 fans with 2% engagement = 600 engaged individuals
10,000 fans with 10% engagement = 1000 engaged individuals
Offering free samples of your product to people in exchange for 'likes' has become passé. Most will 'like' it only to get the sample, and you cannot have a sustainable engagement with them. Buying fake followers from fake follower vendors – a strategy adopted by some celebrities – can hurt your business in more ways than one.
Fake followers do nothing for engagement
Fake followers can pose a threat to your legitimate followers, engaging in scams to access their passwords and hacking their accounts, or even committing credit card fraud
There are a number of free tools that can be used to assess the legitimacy of a brand's or celebrity's followers. Your business will seem untrustworthy if someone decides to investigate your suspiciously large fan following.
Twitter bans or deletes accounts that buy fake followers.
4. Bombarding your followers with too much content in a short span of time
Sharing tons of posts in succession within minutes or hours every day is the easiest way to turn fans and prospects off your brand.
Don't overwhelm or spam them. Find a good balance between the types of content – images, links, reshares, text updates, videos or quotes – you want to share.
Fix your posting frequency based on the best times of the day to post to different social platforms. Use a social media management tool to share your posts at scheduled intervals.
5. Sharing the same message across all channels
People are attracted to certain platforms for the unique experience they offer. A video you've created for your Facebook page may not resonate with your Tumblr followers. The basics of content creation – creativity, originality and aesthetic quality – apply to all social networks. But for effective engagement, you need to alter the same content to suit each platform's audience.
6. Making assumptions about your target audience
Your buyers' personas are crucial in creating an effective social media strategy for social. Like every social media platform needs content tailored to it to suit its features, your audience members also need to be treated based on their preferences. Making assumptions about your audience is a huge mistake, because a few posts in the wrong direction are enough for your audience to make assumptions about you.  You let them down once, twice and it is enough for them to lose interest in you.
Invest in understanding them and their behavior because that is what drives their decision to either buy into your brand or not.
A good social media marketing is hinged on well researched buyer personas.
The most skilled communicators match their response to the situation, which is possible only by actively absorbing the information provided by the speaker, i.e. through effective listening. Listening to your customers and prospects is an important piece of the social media engagement puzzle. The more you listen, the better you can understand their expectations, attitudes and pain-points. This knowledge will help you plan effective response strategies across all aspects of interaction, from content creation to handling customer complaints.
Note: This article was originally published on Mar 14, 2016 and has been updated since with the addition of a section.
Image Credit : David Bruce Jr. via Flickr